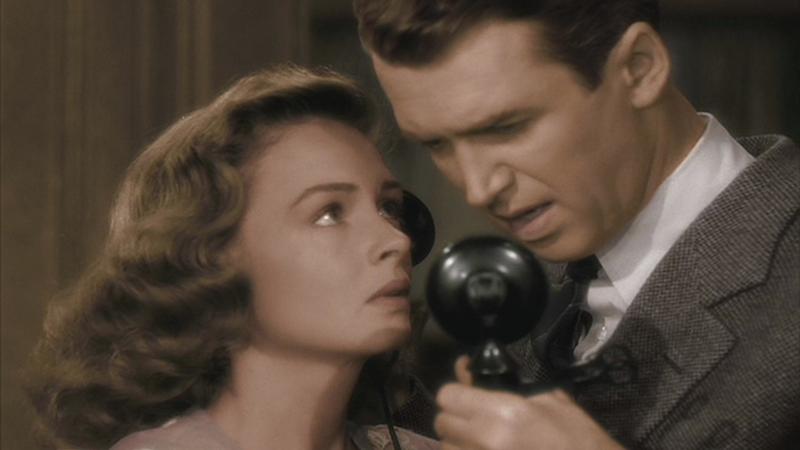 For a host of reasons, some movies grow stronger with time, while others become relics, capturing a moment in history that seems increasingly irrelevant, even quaint as the years go by.
The sheer impact and staying power of Frank Capra's "It's a Wonderful Life" (1946) reflects both a gifted director at the peak of his talents, and a script dealing in universal truths that resonate with thinking, feeling audiences- then, now and always.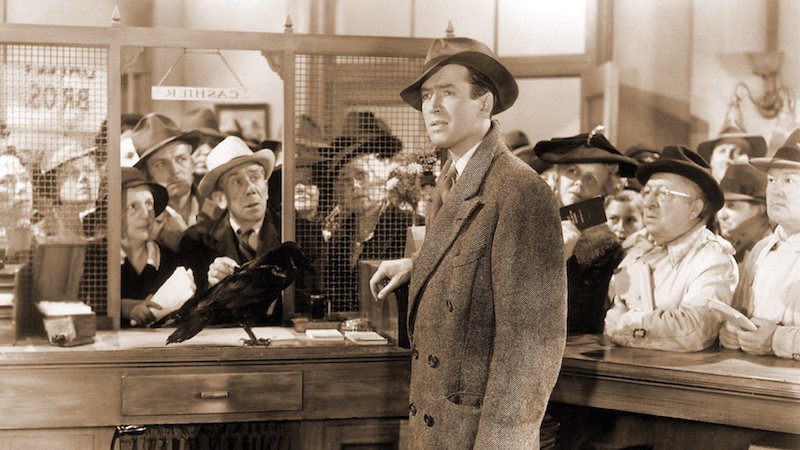 It all began with a short story called "The Greatest Gift," which covered what would become the latter part of Capra's film: George Pratt's despair at his failure and thwarted ambition causes him to contemplate suicide. He is then visited by an angel who lets him experience an alternate reality that finally makes him realize the value of his life and what's truly important. (Capra would later change George's last name from "Pratt" to "Bailey.")
The parallels to that most revered of holiday tales, Dickens's "A Christmas Carol," are clear: Scrooge too is visited by supernatural forces, who introduce scenes from his life — past, present and future — that teach him a fundamental lesson: the ultimate success is to be a good man who loves and is loved in return.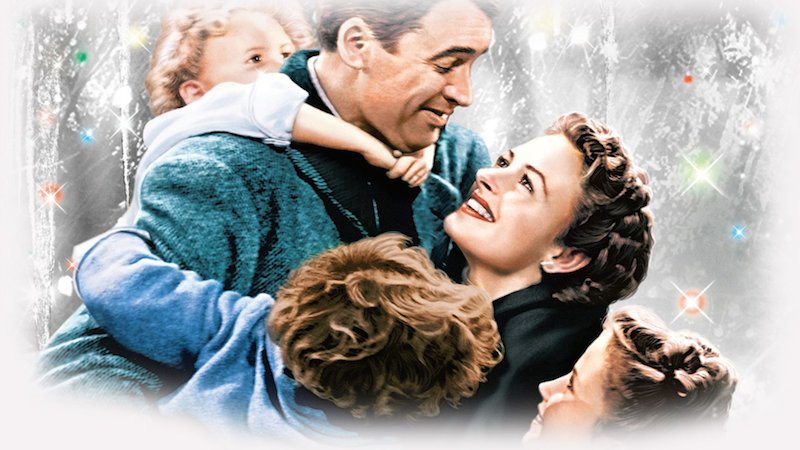 The story's author, Philip Van Doren Stern, was not getting much interest from publishers, and decided simply to print it on a Christmas card, which he sent out in 1943. ("It's A Wonderful Life" is thus the only movie ever made based on a greeting card!)
"The Greatest Gift" somehow found its way to an RKO producer in Hollywood, who showed it to Cary Grant's agent. Based on the agent's positive feedback, the studio purchased the story for $10,000 as a vehicle for Grant. Three script iterations later, the project was shelved, and ironically, Cary would go off to make another timeless Christmas classic, "The Bishop's Wife."
RKO then presented the story and script drafts to director Frank Capra, who was intrigued and bought the bundle for the same price: $10,000. Years later, after the film had gained its deserved acclaim, Capra would say that he didn't even think of the story as a Christmas film. He just liked it.
Via his production company Liberty Pictures, this would become the only project that Capra would direct, produce, finance, and co-write (along with husband/wife team Frances Goodrich and Albert Hackett, Jo Swerling, and some uncredited "polishing" from Dorothy Parker, Dalton Trumbo, and Clifford Odets!)
Though Henry Fonda was also in the running for the lead, Capra always had James Stewart in mind as he collaborated on the final script. The two had worked together twice before, on 1938's "You Can't Take It with You" and the following year's "Mr. Smith Goes to Washington."
Stewart was just back from the war and at first hesitated, feeling he might not be ready to take on such an emotional role. Only an encouraging call from Lionel Barrymore, just cast to play the evil, avaricious Mr. Potter, persuaded him to accept.
Barrymore beat out the other candidates for the Potter role (including Raymond Massey, Louis Calhern, and a young Vincent Price) simply because he'd played Scrooge on the radio to great success. Who better than Barrymore to portray this greedy, bitter character? Thomas Mitchell was also considered, but Capra decided to cast him as George's gentle, eccentric Uncle Billy instead.
Like his contemporary John Ford, Capra had a group of actors he preferred working with, which comprised a sort of stock company. Jean Arthur was one of his favorite actresses (she'd done three Capra pictures already: 1936's "Mr. Deeds Goes to Town," "You Can't Take It with You" and "Mr. Smith Goes to Washington"), so she was first choice for Mary Hatch Bailey. Unfortunately, she was already committed to a play. After Ginger Rogers rejected the part as being "too bland," Capra took a chance on ingénue Donna Reed. This would be her first starring role in pictures, but not her last.
Few people realize that this so-called Christmas movie was shot between April and July of 1946 in Encino, California. A heat wave descended on the set, with temperatures rising to 90 degrees on some days. If you look closely, you can see Stewart perspiring in several scenes.
During pre-production, Capra's team built one of the longest sets ever for the fictional Bedford Falls. It covered a full four acres, with 75 stores and buildings, and a main street extending three city blocks. (Reportedly, the town was based primarily on Seneca Falls in upstate New York, which the director had visited in 1945).
"It's A Wonderful Life" would also introduce an important innovation in filmmaking. Up to that point, Hollywood productions had simulated snow by painting corn flakes white. It worked fine, except the loud crunching noise when actors stepped on it made redubbing of scenes necessary. Capra wanted to avoid this. So RKO's head of special effects came up with a new compound combining water, soap flakes, foamite and sugar. It worked like a charm — no redubbing needed.
Capra had told the studio he could shoot the picture in 90 days, and he hit that target. Originally slated for an early 1947 release, the date got moved up when completion of a planned Technicolor feature was delayed at RKO. "It's a Wonderful Life" premiered in New York City on December 20, 1946, and went into wide release the following month.
The reviews were mixed, with New York Times critic Bosley Crowther faulting the film for its "…sentimentality — its illusory concept of life." Another problem was that just a week prior to its release, "The Best Years of Our Lives" (1946) premiered, a monster hit that both took attention away from "Wonderful Life" and gobbled up all the major Oscars that Capra's film was nominated for, including Best Picture, Director, and Actor.
The film would not come close to recouping its costs over its first-run release, a major disappointment for the director who'd put so much of himself into it — mentally, emotionally, and financially. Over the years though, Capra would always cite "Wonderful Life" as his personal favorite among all his films, and his star Jimmy Stewart would say the same thing.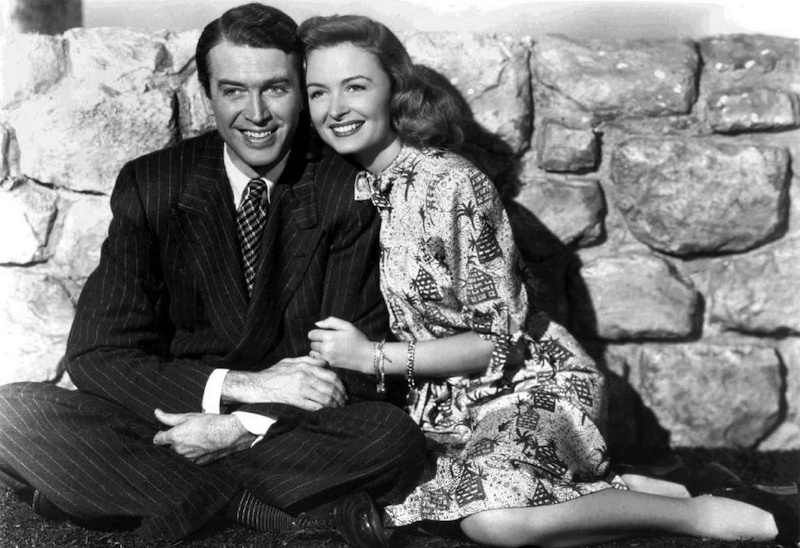 Much like George Bailey's moving redemption which caps this amazing work, Capra lived to see his beloved film vindicated on a scale he could hardly have anticipated. Once again, television was the medium responsible. Annual Christmas broadcasts of the movie began in the late '70s, and over time, "Wonderful Life" gained a huge and appreciative new audience as it became an ongoing staple of the season.
The film's influence on popular culture is significant. It's been referenced in countless TV shows and movies, adapted to radio and TV, musicalized on the stage, and most recently, even turned into an opera. It ranks high on most any list of the best movies ever made.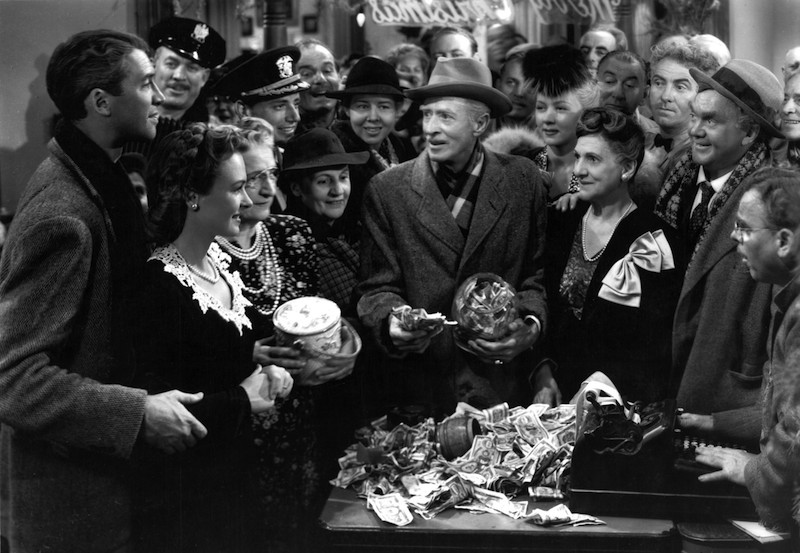 "It's the damnedest thing I've ever seen," Capra said in a 1984 interview. "The film has a life of its own now, and I can look at it like I had nothing to do with it. I'm like a parent whose kid grows up to be president. I'm proud ... but it's the kid who did the work."
With respect, it was Frank Capra and his remarkable team of actors, writers and technicians who did the work. And what they created was a brilliant and enduring classic that evokes the true spirit of Christmas year after year.
Attaboy, Frank!
More: Holiday Romance — 6 Christmas Movies That Will Fan the Flames of Love