Growing up in the early '60s, I had a huge crush on Donna Reed. I know I wasn't alone.

In those pre-feminist days, she seemed to my young, impressionable eyes like the perfect wife and mother. Yes, she was beautiful, but there was more to her than that. She projected an inner calm and wisdom. You sensed strength and principle beyond her dazzling smile. She was no pushover. You didn't mess with Donna Reed.

She was born into an Iowa farming family in 1921, the oldest of five children. Late in high school, her first ambition was to become a teacher, but there was no money to fund her education. She ended up at Los Angeles City College, where she appeared in several plays but had no intention of pursing an acting career. However, her astonishing beauty caught the eye of a talent scout, and she was signed to MGM in 1941. There her name was eventually changed from Donna Mullenger to Donna Reed.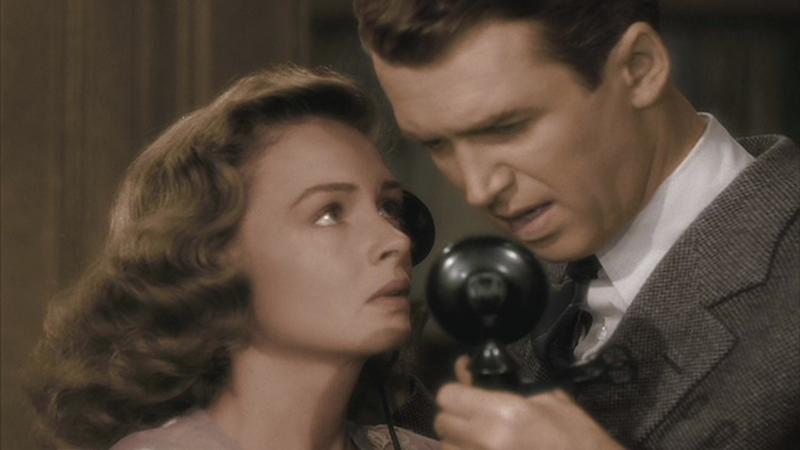 Several year later, her career got a significant boost when she won featured roles in two prominent pictures: John Ford's "They Were Expendable" and Albert Lewin's "The Picture of Dorian Gray" (both 1945). The following year, director Frank Capra selected her to co-star opposite James Stewart in "It's A Wonderful Life" (1946). A box-office bomb on release, it would, of course, eventually become a perennial holiday classic. The famous scene when George Bailey (Stewart) finally succumbs to his adoration of Mary Hatch (Reed) as they share a telephone mouthpiece shows just how talented she truly was.

Donna stayed busy, but as the '50s dawned, found herself increasingly frustrated at always playing the good girl in mostly forgettable movies. Then came the chance to co-star in Fred Zinnemann's adaptation of James Jones's best-selling book, "From Here to Eternity" (1953). This time out, she'd finally get to play a bad girl, a Pearl Harbor "bar hostess" (euphemism for "prostitute") who falls for an enlisted man (Montgomery Clift) just before the Japanese attack. The film was a smash, winning eight Oscars, including Best Supporting Actress for Donna.

Her film work continued, but Donna and her producer husband Tony Owen saw the future in television. Finally, they formed their own production company, and the result was "The Donna Reed Show," launched in 1958. Donna played Donna Stone, the aforementioned ideal wife and mother who solves every problem her family throws her way. And there are plenty. (Her on-screen family consisted of Carl Betz as Donna's pediatrician husband, Shelley Fabares as their adolescent daughter, and Paul Peterson as their younger son.) The series lasted an impressive nine seasons.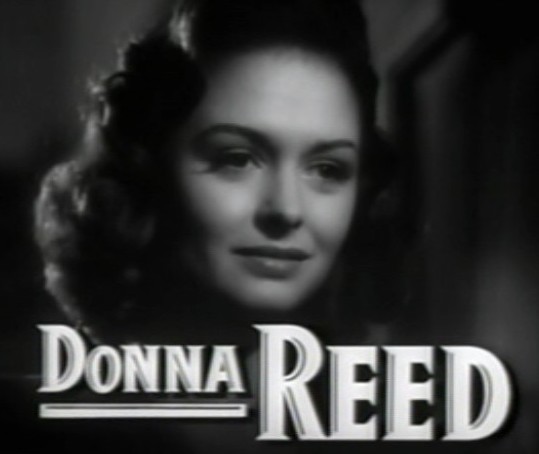 After the show canceled, Donna took time for herself and her family (she and Owen had four children). She pursued her interest in politics, and though a lifelong Republican, supported Eugene McCarthy in 1968, and protested vigorously against both the Vietnam War and nuclear power. In 1971, she also divorced Tony Owen after 25 years of marriage. Three years later, she'd re-marry a retired Army colonel with the appealing name of Grover Asmus.
By the end of the '70s, Donna was ready to get back to work and started doing guest spots on TV. In 1984, she was cast to replace Barbara Bel Geddes in the wildly popular TV series "Dallas," but was abruptly fired after one season when Bel Geddes agreed to return. Donna promptly sued CBS for breach of contract, and eventually settled out of court, reportedly for seven figures.

Sadly, she wouldn't get the chance to enjoy the proceeds, as she'd been diagnosed with pancreatic cancer. Donna Reed died in January, 1986, just days short of her 65th birthday. For those of us who'd grown up watching her play Donna Stone, it was a little bit like losing a member of the family.


More: Jimmy Stewart's 10 Greatest Films