Lee Marvin, tough character actor turned unlikely (and equally tough) movie star, has been gone over thirty years now, abetted by some very intense experiences and a stated fondness for tequila in quantity.

I look at the new action movies coming out, and wonder: Where's our new Lee Marvin? The manly man, the bad guy turned good guy, the guy who's so ugly he's almost beautiful, the man you wouldn't mess with, the guy who takes no prisoners? With precious few exceptions, all I see is a lot of boys in Hollywood these days, both real and aging.

Marvin himself always admired Spencer Tracy and Humphrey Bogart, neither of whom could be mistaken for juveniles. He worked with Tracy, and must have recognized the parallels that existed between Bogie and himself: they were both born into privilege in New York City (Lee was a descendant of both Thomas Jefferson and Robert E. Lee, for whom he was named). Both got kicked out of most every school that would have them for incorrigibility; both ended up in the military and served in a World War; and both fell into acting because there were few other options open to them.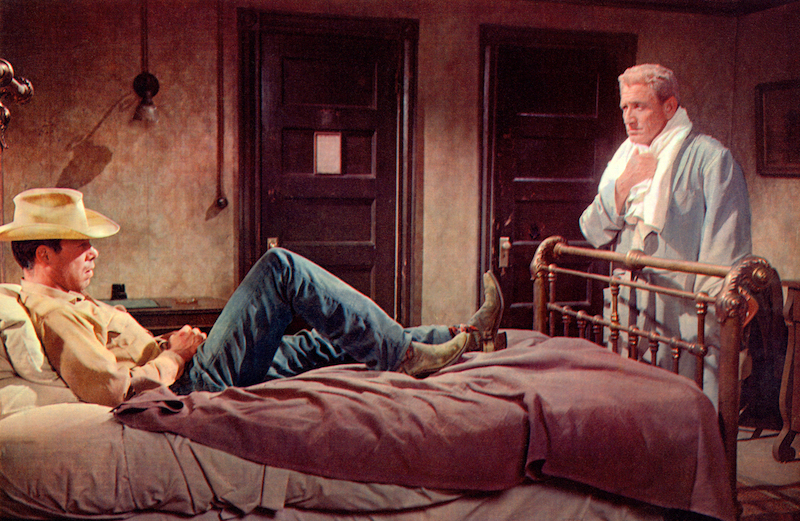 Lucky for them — and us — that both were so talented.

The parallels between Lee and Bogart extend even further. They both made their name initially playing bad guys, and achieved unlikely stardom at around forty. And each would die too young (Bogie at 57, Marvin at 63), before their stardom had begun to wane.

What shaped Marvin was the Second World War. He was a marine who'd been wounded and decorated for bravery, a sniper who saw — and caused —way too much death. He'd be scarred by it for life. Back stateside working menial jobs, he fell into theater by chance and found his calling. Soon enough, he was in front of the camera, doing minor bits on film and in the emerging medium of television.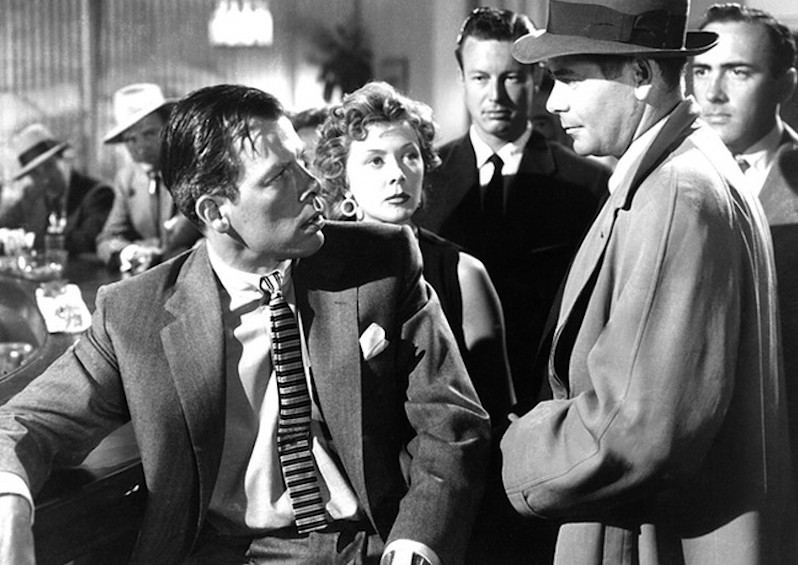 1953 was his breakthrough year in pictures, with Lee standing out as lowlifes in two seminal films: the classic noir "The Big Heat," and the Brando classic, "The Wild One." He'd continue building his bad guy credentials the following year, working with his hero Tracy and good friend Robert Ryan in "Bad Day at Black Rock."

He continued working steadily in television, and in 1957, won a starring role in his own series, playing a cop in "M Squad." Lee reportedly received no offers for about a year after his "M Squad" run finished in 1960, causing a measure of panic and depression. He needn't have worried.
1962 would bring him back to stay, notably back in villain mode, playing the title character in John Ford's "The Man Who Shot Liberty Valance." Three years later, he really got the chance to show his acting chops, playing two characters in an offbeat Western comedy called "Cat Ballou," a deadly gunslinger and a falling-down drunk. Though the movie hasn't aged that well, Marvin is fabulous in both roles. He'd win the Best Actor Oscar for this, and give one of the more memorable acceptance speeches when he said: "I think half of this belongs to a horse somewhere out in the Valley."


Lee would then star in a string of classics, including "The Professionals" (1966), "The Dirty Dozen" (1967, a film he hated because he felt it portrayed war in a totally artificial way), and the same year, perhaps his signature film, John Boorman's "Point Blank." The role of Walker, a dogged anti-hero who goes after a criminal syndicate who left him for dead and owes him money, fit Marvin like a glove.

He'd keep working right up to a sudden and fatal heart attack in 1983. It was just how he'd have wanted to go, as the following quote demonstrates: "Jesus, give me my span of years and knock me down when it's all over. You've got to make room for the other guy. I know that when my ashes are blown away or they stuff me in a sewer, it's not going to hurt. I've had the simple pleasure of being present when the sun was shining and the rain was falling. I've had mine, and nobody can take it away from me."

Well said, Lee. And well done.