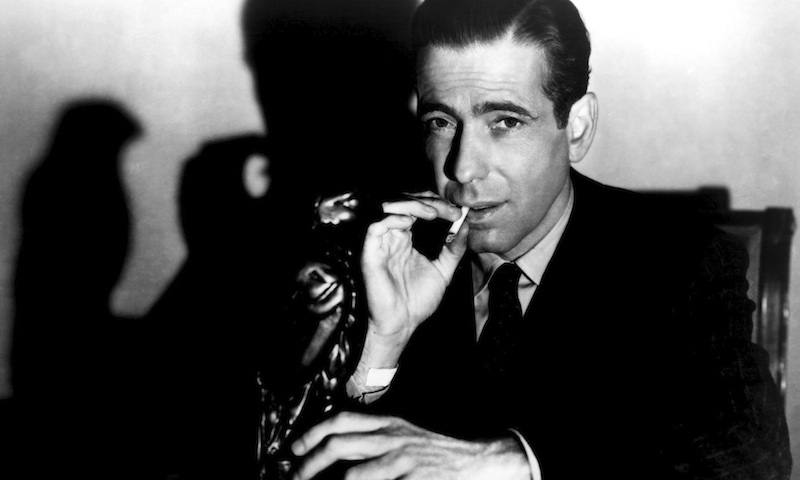 Humphrey Bogart was never quite who or what he seemed to be.

Born to privilege, the son of a Manhattan physician and a successful illustrator, he would end up being known for his street-smart, tough guy roles. In real life, people assumed his cool, cocksure manner reflected confidence, but on a fundamental level he was surprisingly shy and insecure.

Though he loved to needle people, he would do almost anything to avoid violence, including hiding under tables. And by all accounts, his surface cynicism, aloofness, and intolerance for anything or anyone "phony" served as a protective barrier to an uncommonly sensitive and caring soul. This became his image — a hard, weathered exterior hiding nobility and warmth underneath.

From the outset, Bogie seemed an unlikely candidate for success. He was thrown out of most schools he attended for bad grades, bad behavior, or both. He fell into acting, a disreputable profession for the upper classes in those days, because he had few other options.

He started out on Broadway in the twenties, playing white trouser, "tennis, anyone?" roles with limited success. When the Depression hit, Bogart ventured to Hollywood, where he also failed to gain much traction. He'd go back and forth between both coasts in those days, depending on the job.

Then, in 1934, he got the chance to play gangster Duke Mantee in "The Petrified Forest" on Broadway, and he electrified audiences. The play's star, English actor Leslie Howard was duly impressed.


When Howard was tapped to recreate his role on-screen in 1936, Warner Brothers advised him that Edward G. Robinson would play the Mantee role. Howard replied that he'd walk if the part did not go to Bogie. And so his on-screen career was launched in earnest. (Bogart would eventually name his only daughter after Howard in gratitude).

Once established in pictures, he toiled for several years at Warner's, playing second banana roles to Cagney, Robinson, and Bette Davis. In the mid-late thirties, few would have pegged him for star material, including himself.

Then-star George Raft unwittingly started the ball rolling for Bogie by refusing two key roles in 1941: Gangster Roy Earle in "High Sierra," and (believe it or not) Sam Spade in "The Maltese Falcon." Raft's reasons for rejecting the latter: the film was a remake, and would have a first-time director. His name was John Huston.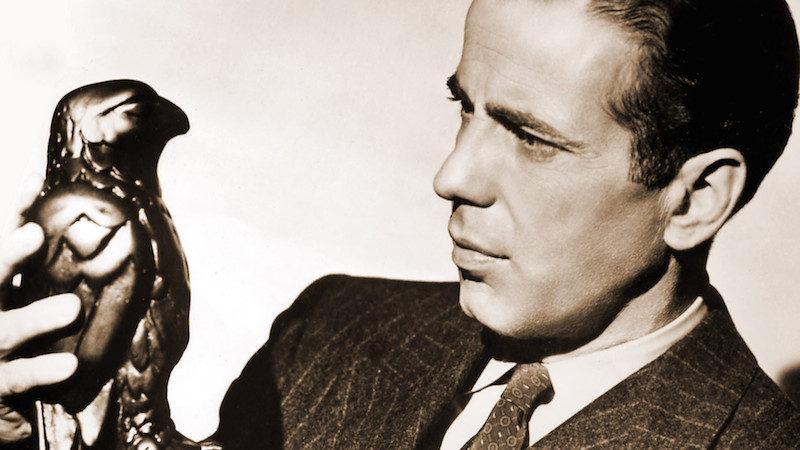 Huston was thrilled Raft rejected the part; he went immediately to Warner production chief Hall Wallis, and begged for Bogart to be cast in the lead. To his everlasting credit, after some initial hesitation, Wallis agreed. "Falcon" would finally make Bogie a star.

The next fifteen years would bring classics like "Casablanca" (1942), "To Have and Have Not" (1944), "The Big Sleep" (1946), "Key Largo" (1948), "The African Queen" (1951), and "The Caine Mutiny" (1954). By the early fifties, Humphrey Bogart was the highest paid actor in the business, with a beautiful young wife (Lauren Bacall) and two children.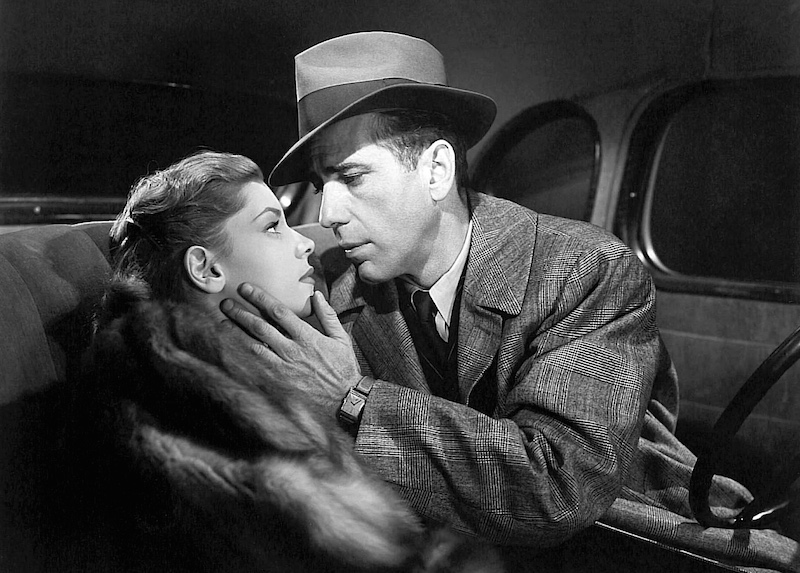 Today his visage, accompanied by the trademark cigarette and trench coat, may be more iconic than any other star from Hollywood's Golden Age, with the possible exception of John Wayne. He is in fact the top ranked male actor on the AFI list. Not bad for a guy who only got top billing in his early forties.But years of heavy smoking and drinking had taken their toll, and in 1956, Bogie was diagnosed with advanced throat cancer. He died on January 14, 1957.His star only rose after his death, as new generations here and abroad found themselves drawn to his distinctively powerful mystique. He projected cool all right, but also a sharp intelligence and uncompromising authenticity.


Bogie, you made it after all.