He was not the most exciting, dynamic star of his day. He had a casual air, a matter-of-fact delivery, and looked like a Regular Joe: tall, nice looking, but hardly sexy. He never took an acting lesson, and was never nominated for an Oscar.

Yet over nearly half a century of hard work (and shrewd investments), he became one of the wealthiest people in the entertainment industry. His name was Fred MacMurray.

What, you say? You mean that genial middle-aged guy in Disney's "The Absent-Minded Professor" (1961)? Oh, and didn't he also play another genial middle-aged guy in that TV Show that ran forever — "My Three Sons"?

If you remember him just for these admittedly high-profile roles, you're in for a surprise and a treat. Because on-screen and off, there was a lot more to Fred MacMurray than that.

He grew up in Wisconsin and lost his concert violinist father at age five. Growing up with a single mother struggling to make ends meet, young Fred took on a heavy sense of responsibility — and financial insecurity — that would shape the rest of his life. Eventually, he grew to 6'3" and excelled at most every sport he played. His athletic prowess finally won him a football scholarship to Carroll College (also in Wisconsin).

He was a skilled musician as well and, after college, decided to pursue a career as a vocalist and saxophone player. But this soon evolved to performing, first in musicals. In 1933, he appeared alongside another newcomer named Bob Hope in "Roberta" on Broadway, which would soon be adapted to become the third Astaire-Rogers film. The following year, Paramount signed him to a standard seven-year contract. (Coincidentally, Hope would end up there too, in 1938.)


Over the next several years, Fred kept busy, honing his craft and co-starring opposite such A-list names as Claudette Colbert, Carole Lombard, and Katharine Hepburn. In particular, Fred's performance opposite Hepburn in "Alice Adams" (1935), where he plays a wealthy suitor to Hepburn's insecure, social-climbing young woman, ranks among his finest from the thirties.

When the country entered World War 2, Fred tried to join up but was rejected due to an inner ear disorder. He went right back to work and supported the war effort any way he could. In 1944, director Billy Wilder, sensing MacMurray's potential range, approached the actor with a novel idea: he wanted to surprise audiences by casting him as a heavy.
Having received the top salary in Hollywood the prior year on the basis of playing good guys, Fred resisted at first, thinking his public wouldn't accept him as a villain. But he also knew a plum role when he saw one, so finally he took the part of Walter Neff in "Double Indemnity" (1944).

It would be the best thing he ever did, and it's baffling that he wasn't even Oscar-nominated for it. Fred's Neff is a slick insurance salesman who allows himself to be seduced by Phyllis Dietrichson (Barbara Stanwyck) and agrees to help kill her husband for the insurance money. Ultimately, Walter is a victim but also a sap we never really feel sorry for, and MacMurray nails it.

The actor described his technique in a characteristically affable, down-to-earth way: "Whether I play a heavy or a comedian, I always start out Smiley MacMurray, a decent Rotarian type. If I play a heavy, there comes a point in the film when the audience realizes I'm really a heel."

He'd get two more chances to play the heel, as a cowardly, duplicitous naval officer in "The Caine Mutiny" (1954), and as a philandering executive in Wilder's "The Apartment" (1960). About Wilder, he famously said that the director had given him the only two parts where he actually had to act.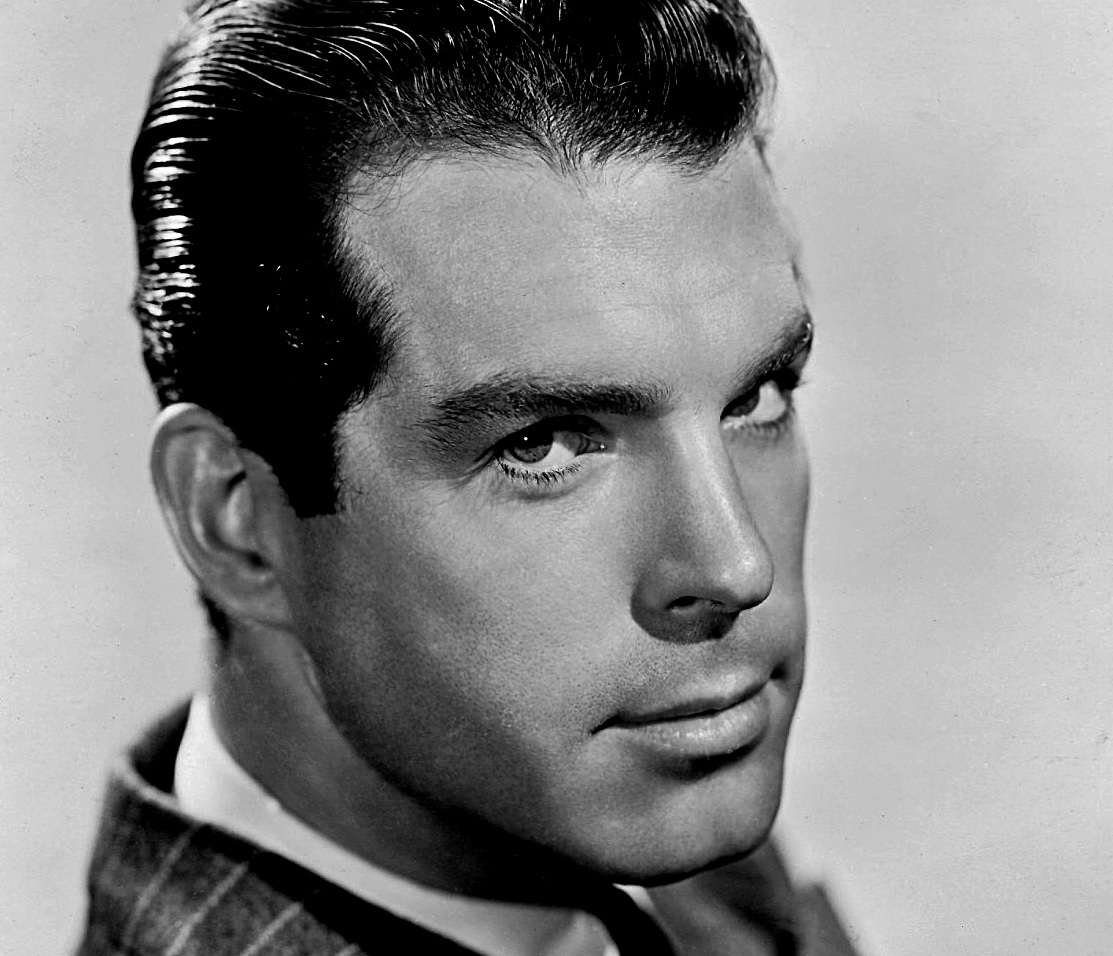 By 1960, Fred was mapping out a new career, combining roles in Disney family films with an extended foray into series television. He was cast as the widower father in "My Three Sons," which ended up running an astounding 12 seasons, first on ABC, then CBS. Because he so valued his time away from the camera, he used his clout to negotiate a contract whereby all his scenes would be shot first, allowing him to work just 65 days per season. This forced the other actors to play to an off-camera double the rest of the time.

The product of a broken home, Fred had two happy marriages, the first to Lillian Lamont which ended with her death in 1953, the second to actress June Haver, who survived him. He adopted two children with Lamont, and a set of twins with Haver.

Notoriously frugal, MacMurray was known for bringing his own lunch to the set in a brown paper bag — usually hard-boiled eggs. He saved his money, and invested in real estate. He bought a large farm in Sonoma County in the early forties, where he escaped the demands of Hollywood and spent time with his family.

Beyond the music that was his first love, Fred was an avid golfer, loved painting, was an expert leather craftsman, and also enjoyed fishing, camping and boxing. He was not going to be bored when he finally retired in 1978. However, he was also a heavy, lifelong smoker, which led to a host of health issues in the final dozen or so years of his life. Fred MacMurray finally succumbed to pneumonia in 1991, aged 83.

Ultimately he was a man of deeds, not talk. Fred MacMurray quotes are indeed few and far between, and when he did speak it was usually not about himself. Discussing the craft that came so naturally to him, he said simply: "I take my movie parts as they come. I don't fly into an emotional storm about them. I just do them."

Indeed...and he did them very, very well.


More: The Life and Times of Lee Marvin — Hollywood Tough Guy