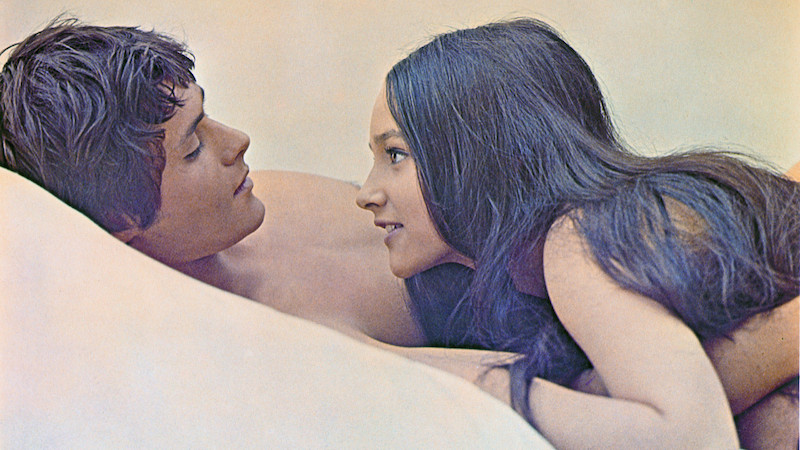 Forbidden love, more common in human experience than one might think, is torturous, passionate, and freighted with risk. The heightened drama — or melodrama — it generates makes it a natural and desirable ingredient for film.

With the "against-the-odds" quality to outlawed love often comes the sense that it must be "true" love, which we always root for. If it's not, we experience a heartrending cautionary tale, where one partner is blind to the other's ulterior motives. This less-sunny scenario is just as involving.

Below, I've rounded up a few of my favorite films that take a chomp out of the bittersweet apple of forbidden love. Don't forget the Kleenex!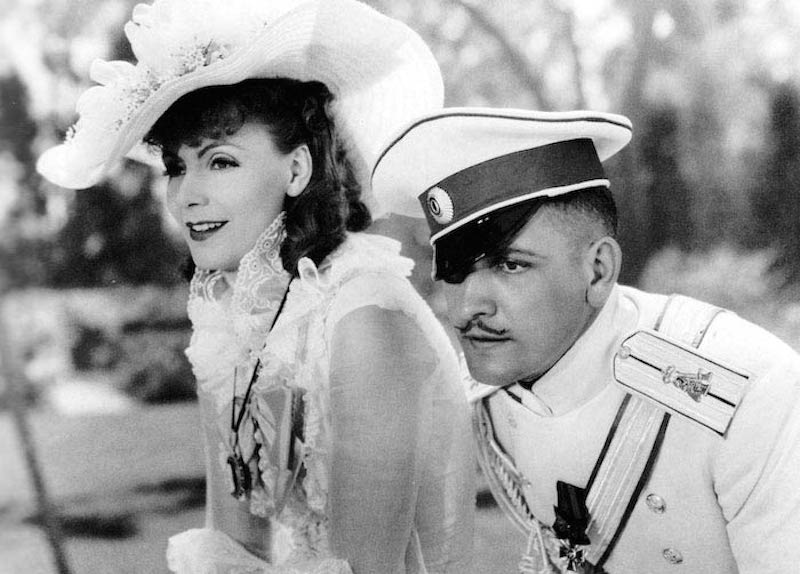 Forbidden Fruit: In Czarist Russia, the married Anna Karenina (Greta Garbo) becomes romantically obsessed with dashing cavalryman Count Vronsky (Fredric March), with predictably dire consequences. Husband Karenin (Basil Rathbone) is hardly the forgiving type, and in pre-revolutionary Russian society, the term "feminism" has not yet entered the lexicon.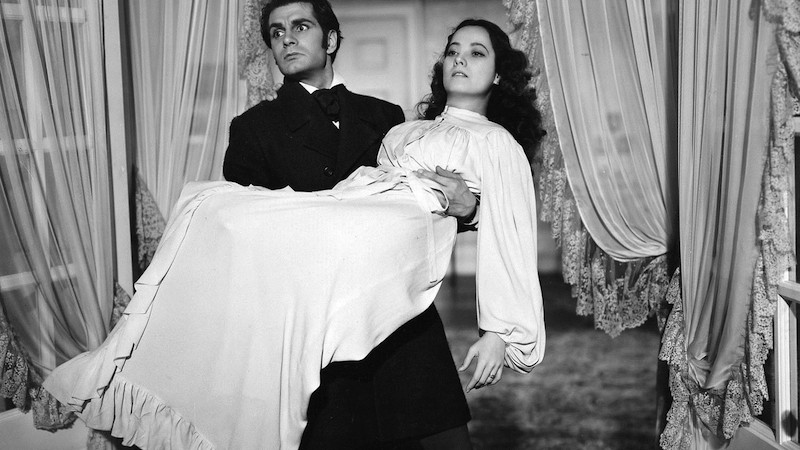 Forbidden Fruit: Adopted orphan Heathcliff (Laurence Olivier) and Cathy Earnshaw (Merle Oberon), the daughter of a country gentleman, grow up as brother and sister, but as they reach maturity the two fall into a passionate romance. Divided by the rigid strictures of class, Cathy gets betrothed to the milquetoast Edgar (David Niven), who'll make a more suitable husband. Thus she and Heathcliff must endure the pain of unconsummated love.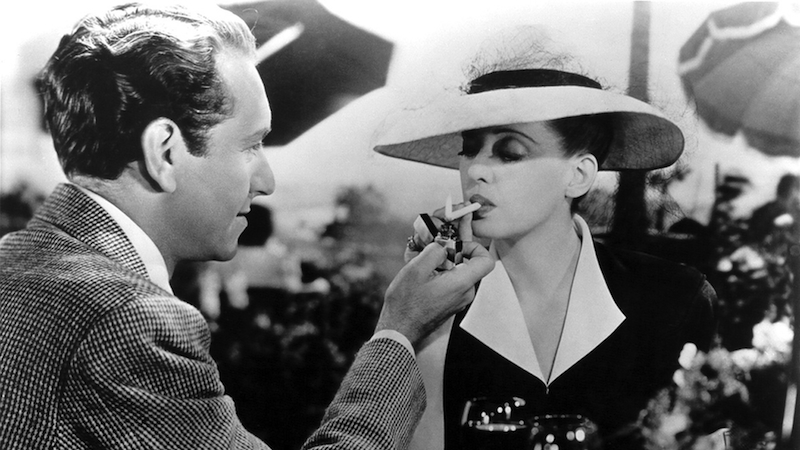 Forbidden Fruit: Former spinster Charlotte Vale (Bette Davis), who's escaped her controlling mother (Gladys Cooper) just long enough to blossom into a beautiful, desirable woman, forms a deep romantic bond with the long-suffering, miserably married Jeremiah Durrance (Paul Henreid) on a cruise to South America. Though the two come dangerously close to risking their social positions, they are unwilling and unable to silence their feelings.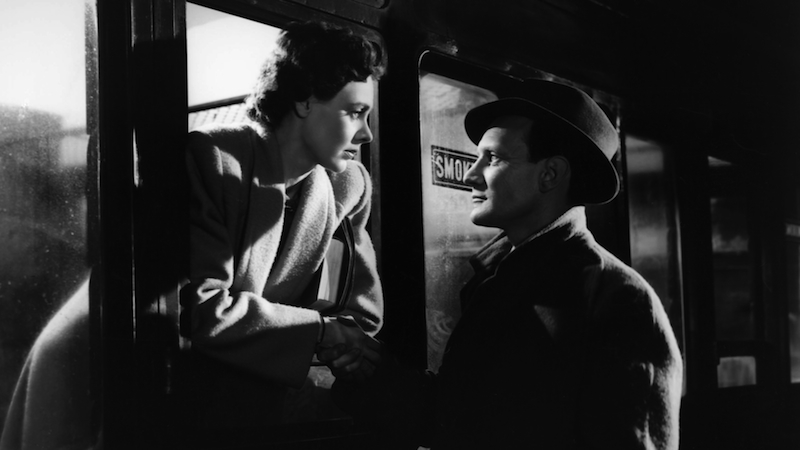 Forbidden Fruit: When two honorable, happily married British suburbanites, Laura Jesson and Dr. Alec Harvey (Celia Johnson and Trevor Howard) form an immediate connection in a railway station and start meeting there regularly, all their prior conceptions about their lives and themselves get thrown into question. To the everlasting credit of the film and its characters, "Brief Encounter"never devolves into a sordid affair. It remains a touching tale of a romance that comes too late to be acted on.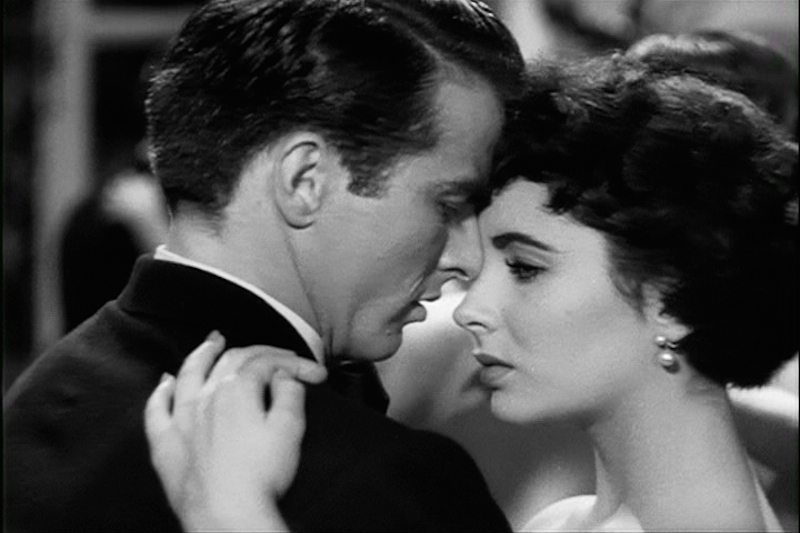 Forbidden Fruit: Factory worker George Eastman (Montgomery Clift) has been dallying with co-worker Alice Tripp (Shelley Winters), but when his eyes come to rest on dazzling socialite Angela Vickers (Elizabeth Taylor), the stage is set for tragedy. Courting Angela, George is perceived to be punching above his weight, and he knows it. Still determined to have this beauty and the privileged life she offers, George plots to rid himself of the all-too-common, grasping Alice.


Forbidden Fruit: Shakespeare's play relating the ill-starred romance between two teenage members of feuding Italian families remains the enduring archetype for stories about forbidden love. And director Franco Zeffirelli brings it to stunning life in this film. As young as they are, Romeo (Leonard Whiting) and Juliet (Olivia Hussey) have little defense against the overwhelming emotions they feel for each other. Even if they'd been endowed with the perspective to glimpse the inevitable result, it would hardly have mattered. The intensity of their feelings doom them.


Forbidden Fruit: The utterly anti-social, morbid, funeral-attending Harold (Bud Cort), and equally unconventional but life-affirming Maude (Ruth Gordon) find romance blooming not across class, race, or gender lines, but across decades, as seventy-nine-year-old Maude teaches twenty-year-old Harold about love, to the mortification of his family, therapist, and priest. The brilliance of Hal Ashby's black comedy lies in the fact that this highly unusual, non-conformist pair seems considerably saner than the "establishment" types that condemn them.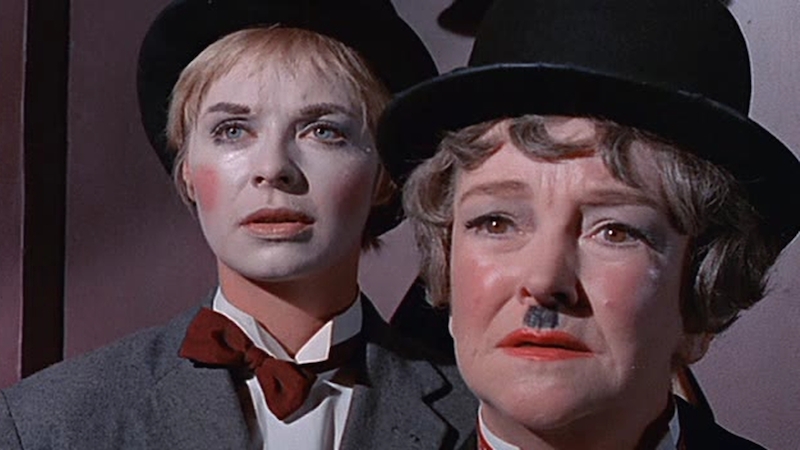 Forbidden Fruit: English radio star June "George" Buckridge (Beryl Reid) lives with Alice "Childie" McNaught (Susannah York), and clearly dominates this May-September lesbian relationship. George only becomes more tyrannical when the popular soap opera character she plays is slated to be killed off. Add to this potent brew TV executive Mercy Croft (Coral Browne), who has her own hidden agenda. This unsung film earned an X rating on release for an explicit sex scene between Mercy and Childie, which (not surprisingly) seems pretty tame now. The biting, clever "Killing" remains a standout piece of cult cinema from an era when the open portrayal of lesbian relationships was still pretty much taboo.


Forbidden Fruit: Based on a true story, this thriller follows what happens when Ruth Ellis (Miranda Richardson), a working class party girl in mid-fifties London, meets David Blakely (Rupert Everett), an aristocratic playboy. Their mutual attraction is instant and powerful, and they act on it. Still, this is class-conscious Britain, so their vastly different backgrounds preclude a long-term relationship. Jealousy and tragedy rear their oh-so-ugly heads when the handsome, wealthy David inevitably rejects the coarser, more desperate Ruth. Unfortunately for him, she will not go gentle into that good night.


Forbidden Fruit: A spaceship carrying a gentle alien being (Jeff Bridges) is shot down from the sky. Seeking refuge, the alien enters the home of a Wisconsin widow, Jenny Hayden (Karen Allen), and manages to take the form of Jenny's late husband, Scott. The two then flee from military authorities in hot pursuit so that "Scott" can rendezvous at the appointed time and place with a rescue ship. If this appointment is missed, the alien will die. Along the way, interspecies love blossoms, but of course, this alien has a built-in advantage, as he's the spitting image of the man Jenny loved- and lost.


Forbidden Fruit: Sarah Pierce (Kate Winslet) and Brad Adamson (Patrick Wilson) are stay-at-home parents, each married to other people. They meet frequently at the playground and community pool, and eventually find themselves drawn to each other. A torrid and extremely risky affair ensues. Meanwhile, a neighborhood sex offender (Jackie Earle Haley) struggles to get his life back together after release from prison, while an ex-cop (Noah Emmerich) is obsessed with taking him off the streets. Startling, moving, and illuminating, "Little Children" fearlessly examines aspects of human desire and frustration too often left in the shadows.

More: The Top 10 Movies that Revive Romance
From Film Oracle: The 25 Best Romantic Movies on Netflix Right Now