While the holidays are the ideal time to cozy up to cheery family fare, it's also a swell idea to take a break from interrelating with relatives to witness the astonishingly bad behavior of families far more dysfunctional than one's own (hopefully).



So, in the spirit that things could always be worse, we invite you to warm your hands over the deliciously hot messes that make up our whacked out movie families. You and yours will feel positively normal afterwards.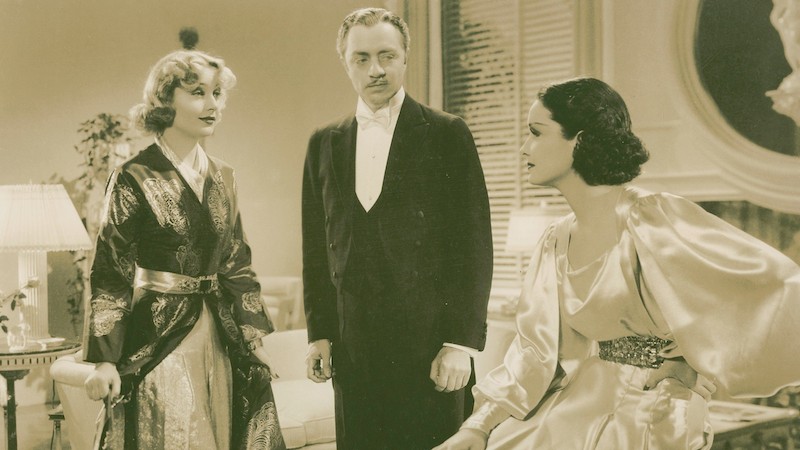 Family: The Bullocks

Why Are They So Dysfunctional? It's the Depression, the Bullocks are upper class, and though they don't know it, they are nearly broke, so they play, and play, and play like millionaires.

Crazy Family Danger Sign: Lovely, ditzy daughter Irene (Carole Lombard) "finds" homeless hobo "Godfrey" (William Powell) during a scavenger hunt, and makes him the family butler. Moving in with the Bullocks is one fur lined, frothy trip to a screwy nuthouse.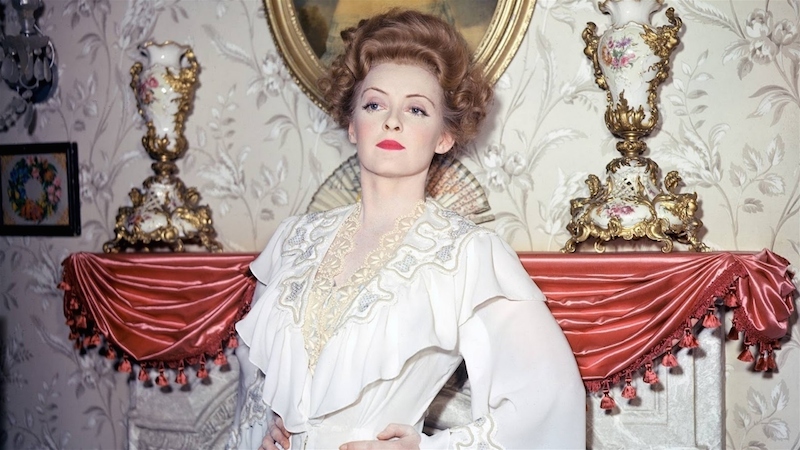 Family: The Hubbards and the Giddens
Why Are They So Dysfunctional? Another title for this movie could be "Other People's Money", as Regina Giddens (Bette Davis) plots bitterly against her seriously ill husband (Herbert Marshall). She's got her eye on his money belt, rather than his weak heart. This isn't a family. It's a nest of vipers.
Crazy Family Danger Sign: Regina tells her husband that he might as well give her the money she demands since he's going to die soon anyway. For an antidote to "The Little Foxes," try "The Homecoming: A Christmas Story" featuring the Waltons.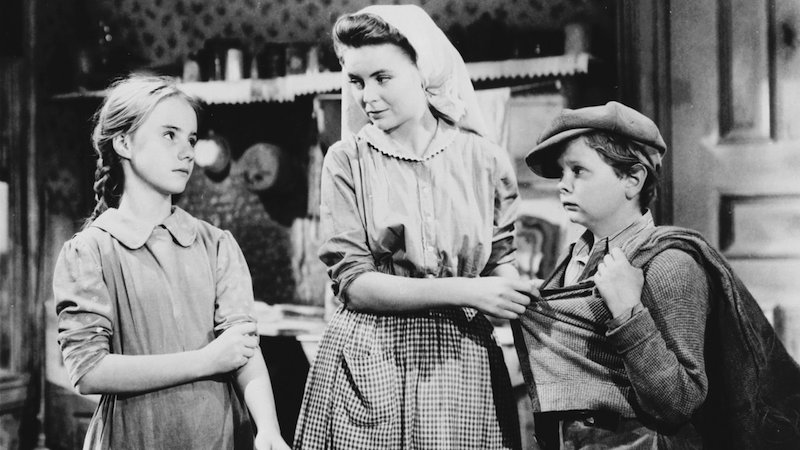 Family: The Nolans
Why Are They So Dysfunctional? It turns out being poor is just as likely to cause dysfunction as being rich. Add to that an unemployed father who drinks, unexpected pregnancies, and too many people crammed into too little space.
Crazy Family Danger Sign: The family's favorite aunt is a serial bride, who calls all of her husbands "Bill" regardless of their real names. It does simplify matters, and these are matters desperately in need of simplifying.




Family: The Trasks
Why Are They So Dysfunctional? "Eden" re-tells the Biblical story of competing brothers, Cain and Abel, the sons of original (sinful) parents Adam and Eve. The names have been changed for subtlety's sake. Cal (James Dean) and Aron (Richard Davalos) take sibling rivalry to a whole new level, aided by their pious father, called, you guessed it, Adam (Raymond Massey).
Crazy Family Danger Sign: "Bad" Cal drags "good" Aron to a nearby brothel to…meet Mom (Jo Van Fleet). Call Dr. Freud, call an ambulance, call somebody!


Family:
The Corleones


Why Are They So Dysfunctional?
More homicidal than dysfunctional, the Corleones provide the mafia's best (or worst) PR, depending on where you stand on murder and mayhem. In a mafia family, gossip can be deadly, and "family therapy" doesn't take place in a psychologist's office (until Tony Soprano took it there- that was later).


Crazy Family Danger Sign
: From a long menu, let's go with the dismembered horse head left in the bed of someone who "upset" the family. And to make it worse, it was a racehorse worth millions. A nice thing to wake up to.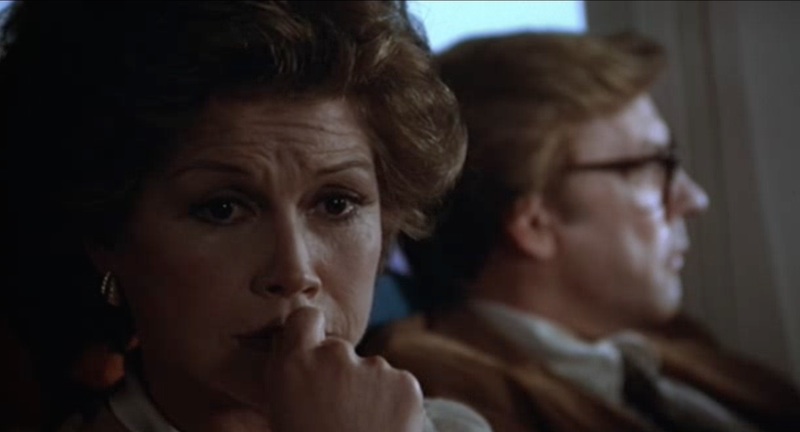 The Family
: The Jarretts


Why Are They So Dysfunctional?
Conrad Jarrett (Timothy Hutton) survived a sailing accident that killed his idolized older brother, then survived a suicide attempt and a year in a psychiatric hospital. But the real dysfunction lies with Conrad's distant mother, Beth (Mary Tyler Moore), who never met an emotion she didn't suppress. She also rejects her surviving son, whom she blames for everything.


Crazy Family Danger Sign
: Beth takes issue with the color shoes her husband Calvin (Donald Sutherland) wears to his son's funeral. Oh, and there's that lurking worry that Conrad will try to off himself again. The most disturbing sign of all is the family's seemingly placid surface. A world of hurt and anger roils underneath.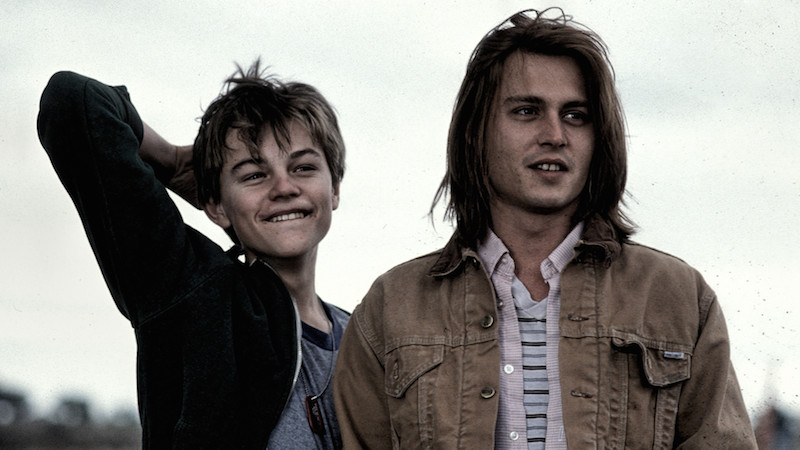 Family:
The Grapes


Why Are They So Dysfunctional?
Obese mom Bonnie (Darlene Cates) hasn't left the couch since her husband's suicide years before, while oldest son Gilbert (Johnny Depp) picks up the slack. This includes caring for developmentally stalled brother Arnie (Leonardo diCaprio). The Grapes embody—to the tune of about 400 pounds—what it means to avoid painful feelings.


Crazy Family Danger Sign
: Arnie climbs water towers. Arnie gets arrested. Arnie forgets to get out of the bathtub--overnight. Arnie is only one of the very hot potatoes Gilbert handles.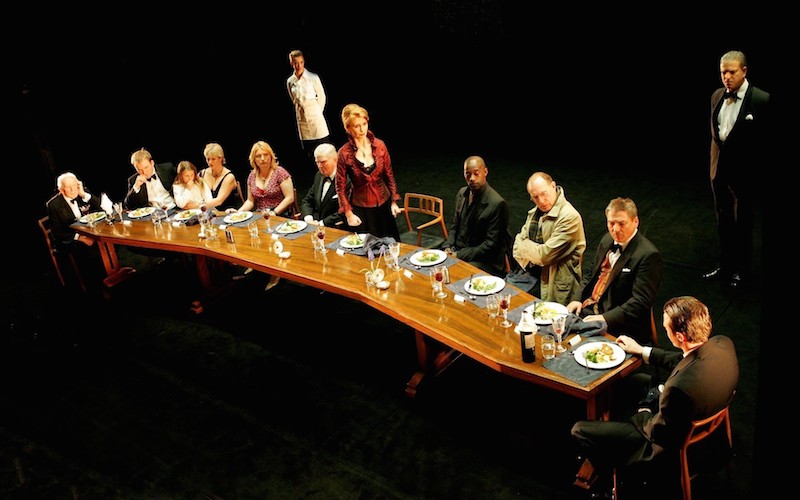 Family
: Danes with no last name


Why Are They So Dysfunctional?
They're Danes on film. Dysfunction is in the job description, and this crew works every dark, angry angle, from sexual abuse to suicide.


Crazy Family Danger Sign
: Only one? At the grand 60th birthday celebration for familial patriarch Helge (Henning Moritzen), his oldest son, Christian (Ulrich Thomsen) gives a toast in which he accuses his father of molesting him as a child.Tensions aroused, his younger brother Michael (Thomas Bo Larsen) then beats Christian to a pulp and ties him to a tree in the woods. More gingerbread, anyone?


Family:
The Berkmans


Why Are They So Dysfunctional?
Married writers (Jeff Daniels and Laura Linney) fight and divorce in 1980s Brooklyn, and into the wreckage are thrown their teenage sons, Walter (Jesse Eisenberg) and Frank (Owen Kline). No one is making dinner. Mom is dating her son's tennis coach. Dad is a puffed up literary bully, who brings home a young female student (Anna Paquin). It's a mess.


Crazy Family Danger Sign:
Older brother Walter claims to have written the Pink Floyd song "Hey You," and performs it as his own at a school talent show. Younger brother Frank experiments sexually on library shelving. And they are the normal ones in the family.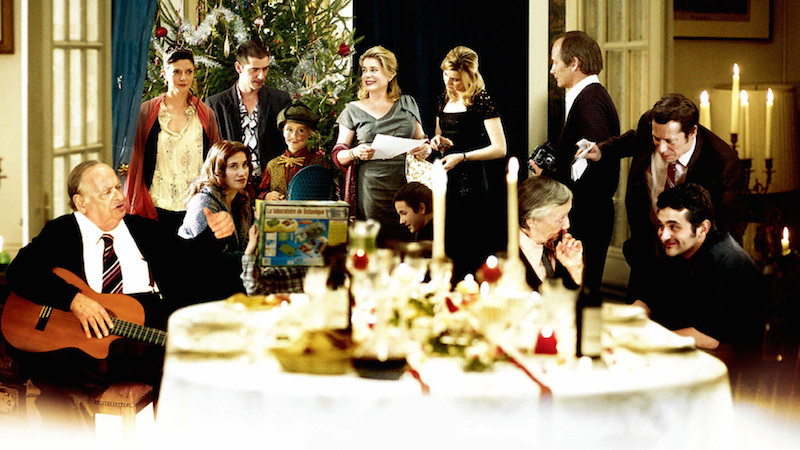 Family:
The Vuillards


Why Are They So Dysfunctional?
It starts at the top, with domineering mother Junon (Catherine Deneuve), and moves along to two generations of bickering, broken offspring. Secrets, lies, and booze: a classic combustible combination for a holiday gathering of extended family.


Crazy Family Danger Sign
: Suspicions of incest pervade the family dynamic, and there are nagging doubts about one of the children's true paternity. A sign of sanity, however, occurs when the Vuillard clan's philosophical patriarch, Abel (Jean-Paul Roussillon) reads Nietzsche aloud to comfort his depressed daughter. It's France, and it works.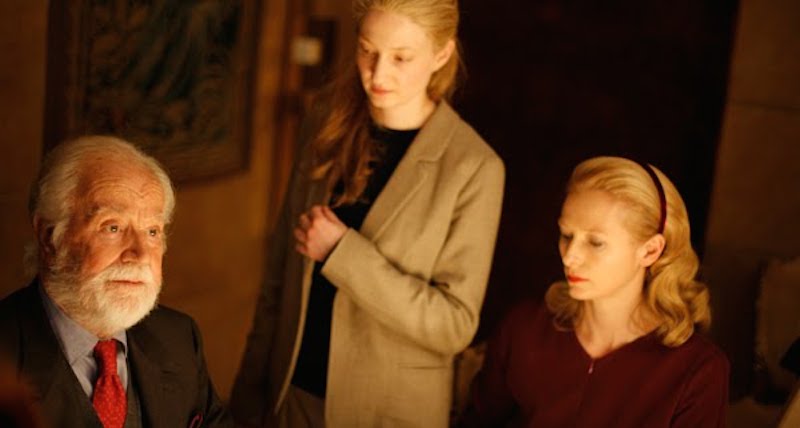 Family
: The Recchis


Why Are They So Dysfunctional?
This Milanese haute bourgeois family has the money and time to observe its own suffering. What a pastime. Plus, there is a family business at stake—and emotional Italian siblings to argue over it.


Crazy Family Danger Sign
: Emma Recchi (Tilda Swinton) falls for a friend of her son's, and starts an affair, with devastating consequences. Even by Italian movie standards, that's a bit much.