As director Richard Linklater's "Boyhood" accumulates critics' raves and commandeers (deservedly) tons of media attention, it seems like some equal-opportunity cinematic praise is in order.
So, let's review some of the best "girlhood" movies of recent times.
One of the great joys of watching a quintessential girlhood movie is getting to see a young unknown actress—like Michelle Rodriguez in "Girlfight," Jennifer Lawrence in "Winter's Bone," or Quvenzhané Wallis in "Beasts of the Southern Wild"—strut her stuff in a way that announces, "I'm going to be a force to be reckoned with in Hollywood."
In the opening shot of "Girlfight," Michelle Rodriguez—wearing an army surplus jacket with her hair braided tight against her scalp—is leaning up against a row of high school lockers and staring intently at the ground. As the camera pans closer, she looks up and delivers a piercing sneer that telegraphs the essential nature of her character: this girl's not going to take any crap, and will do whatever it takes to survive in her surroundings. She makes a strong first impression, and sustains that power throughout the film as her character strives to become a boxer, while battling some archetypal girlhood movie villains — namely, a male-dominated family and culture, and low (sexist) expectations for how her life should play out. It's a pleasure to watch Rodriguez, who threw herself into the role so much she almost let her character overtake her life. "I had to stop the boxing because your ego flies all over the place, and I started to actually welcome the challenge of someone in the street stepping up to me," Rodriguez told Roger Ebert at the movie's Cannes debut in 2000.
In 2010's "Winter's Bone," Jennifer Lawrence plays 17-year-old Ree Dolly, a girl living in the poverty-stricken Ozarks, who's been saddled with two albatrosses for parents, and is forced to take over the homemaker role for her two younger siblings. You can instantly see why Lawrence nabbed her first Academy Award nomination for this, her debut role. She nails a character who's every bit as heroic as her Katniss Everdeen from the "Hunger Games" franchise, but in far more subtle ways. Fiercely determined, bitterly disillusioned and sweetly maternal, Lawrence runs the gamut of emotions, believably and seamlessly. She also pulls off the attributes of a girl who grew up in such a hardscrabble environment: she shoots guns and chops wood like a natural, and she also became the first Oscar nominee ever to skin a squirrel on film. Damn — she earned her salary!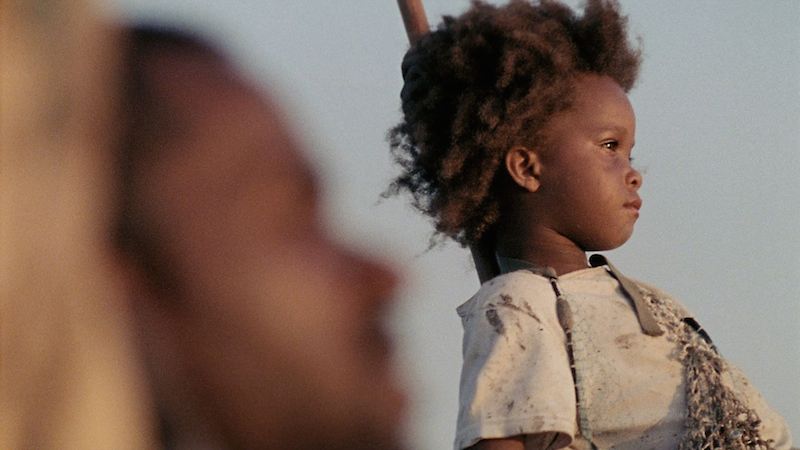 Next we have six-year-old Quvenzhané Wallis's astonishing performance as the guileless Hushpuppy in 2012's "Beasts of the Southern Wild." Young Hushpuppy is also struggling to overcome a harsh environment—her dilapidated Louisiana bayou home, and a domineering father in failing health. However, instead of allowing her bleak circumstances to harden her, Hushpuppy approaches life with wide-eyed wonderment and a firm belief in a brighter future. A sense of unforced innocence is so key to the film that you can pretty much credit the casting of Wallis for its success. Although this heavily allegorical movie has left some viewers confused about the plot, all you need to do is watch Wallis gallivanting in nature, standing up for herself against the adults in her life, and narrating the film with her entrancingly poetic lilt to get the message of joyful optimism against stiff odds.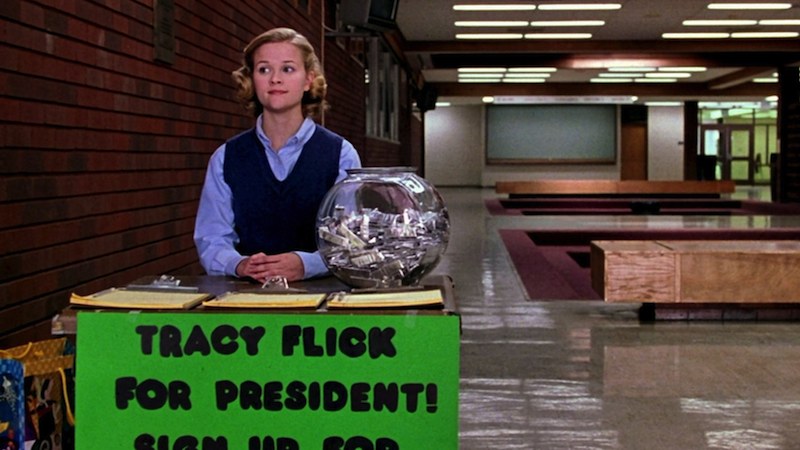 These heroic portrayals aside, the best girlhood movies aren't afraid to cast their heroines in a negative light. For instance, a seriously-flawed (though hilarious) character is Tracy Flick in "Election" (1999). Reese Witherspoon is ideally cast as the uptight, know-it-all goody-goody who's hell-bent on becoming high school class president, while Matthew Broderick plays the teacher who can't resist undermining her dogged efforts. Yes, it's a pitch-black satire with an unsympathetic protagonist, but "Election" also has all the hallmarks of a great girlhood film: it features a strong lead character (you do have to kind of admire Tracy, however grudgingly); it showcases some of the distinct pressures facing young American girls; and it pits a female underdog against a society that's mostly primed to see her fail (this time, with some justification).
By contrast, the deadly serious and sobering "Thirteen" (2003) — starring Evan Rachel Wood and co-written by "Twilight" star Nikki Reed — explores the darker side of being an urban American teenager. It definitely paints a bleak picture — the characters dabble in sex, drugs, even self-mutilation — but Wood's raw performance makes the parts where you cringe count for something. It's a fearless turn in an unblinking piece of cinema with something important to say to all current and future parents.
James Brown once proclaimed in song: "This is a man's world." These characters stand in for all the young women out there working to change that, and surmounting considerable obstacles doing so. Bravo to them.