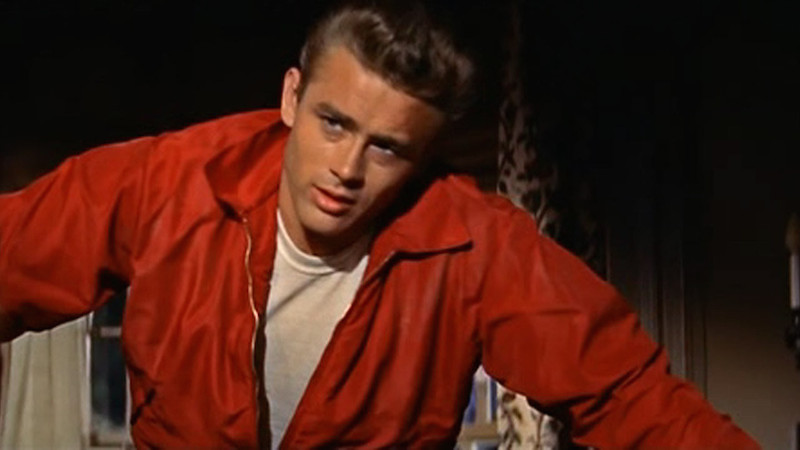 What makes a movie cool? Perhaps the better question might be: what is cool? To introduce our list of coolest movies, it seemed like a good idea to start by defining, well, coolness.
Cool is an attitude of controlled swagger, and cool speaks quietly because it knows it already has your attention. Cool is not afraid. Cool doesn't have to try.
Use of the word "cool" to mean hip or avant-garde goes back to jazz and bebop in the 1940s. By 1957, when Miles Davis released his seminal album, "The Birth of the Cool," the concept had found its footing in the zeitgeist. The new is cool, and so is the original and groundbreaking. Taking risks is the ultimate in cool.
That surely accounts for the inherent, and universally accepted, coolness of the things we see as cool. Jazz and rock are cool — unless they are purposely uncool, as in "This Is Spinal Tap" — and a movie can be cool just because jazz and rock show up in it. Steve McQueen is cool, as are Paul Newman and Audrey Hepburn. Paris and New York are cool, as is Rome. So are Ray Bans, Levi's, old school sneakers, and vintage Cadillacs. French New Wave director Jean-Luc Godard is cool. And, we are here to say, so are William Powell and Myrna Loy.
Certain periods are objectively cooler than others, which is why the 1960s and '70s produced a large number of cool movies. Rebellion and individualism were surging then, and artists sought to push boundary after boundary. Plenty of things were cool, though, throughout the twentieth century.
We recognize that often what makes a movie cool are its groundbreaking special effects, or power to shock. That is a very different kind of cool, the kind that makes one whistle and say, "Coooooool."
The cool movies below capture freshness, intelligence, rebellion, iconoclasm, individualism, and points of view that inspire the same spirit of independence in us.
Cool things just make us feel cool too, which is one of the great gifts of watching movies, and the cool never goes out of style. So chill out with these cool flicks, and feel like a hipster... without even trying.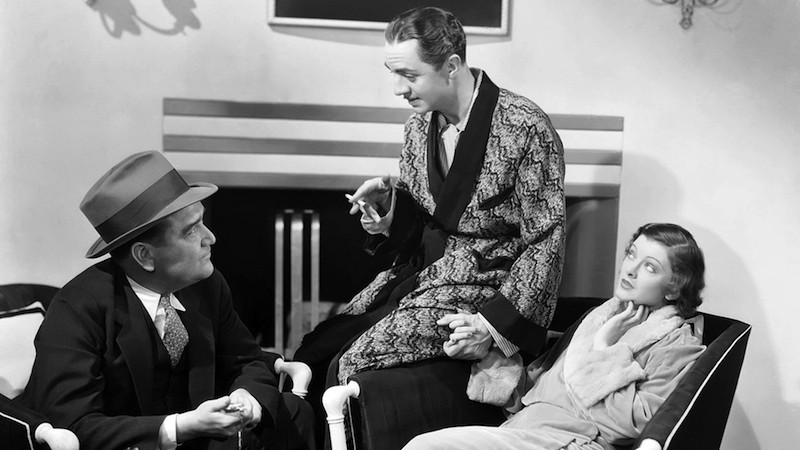 Director: W.S. Van Dyke
Stars: William Powell, Myrna Loy, Maureen O'Sullivan
Cool Factor: Nick and Nora Charles (Powell and Loy), are stylish masters of cocktails and nonchalance, even while solving tricky murders. Even their dog, Asta, is the coolest of canines.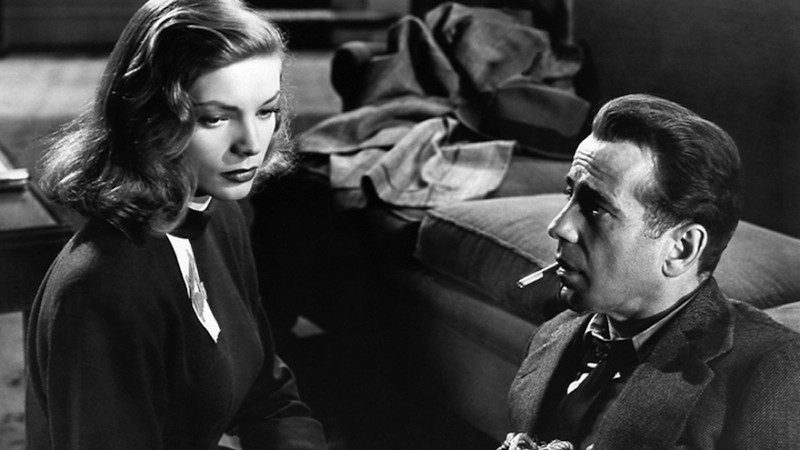 Director: Howard Hawks
Stars: Humphrey Bogart, Lauren Bacall
Cool Factor: Bogart as Raymond Chandler's hard-boiled LA sleuth, Philip Marlowe. Filled with swift, priceless patter, there are so many plot twists even Chandler was a bit confused. But who cares when you're having this much fun?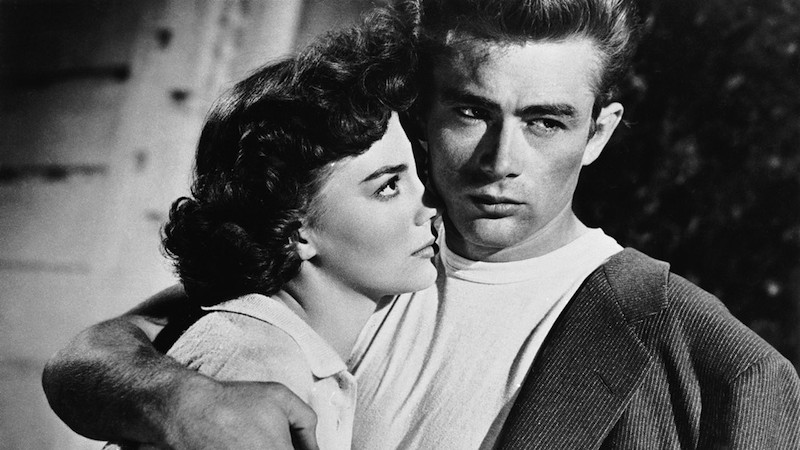 Director: Nicholas Ray
Stars: James Dean, Natalie Wood, Sal Mineo
Cool Factor: James Dean as confused teenager Jim Stark delivers the performance that cemented his status as patron saint of youthful rebellion. Natalie Wood, in her first non-child role, is the love interest. That scene at LA's Griffith Park Observatory: pure magic.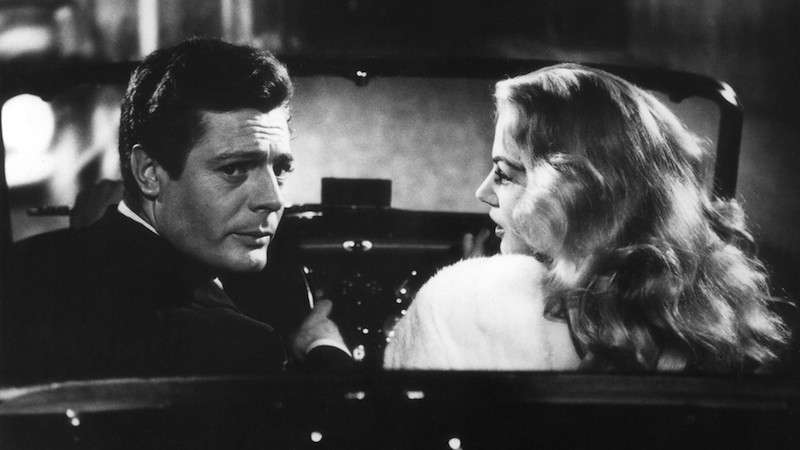 Director: Federico Fellini
Stars: Marcello Mastroianni, Anita Ekberg
Cool Factor: Roma, 1960. Jaded journalist looking for meaning in Rome; finding none. Highlight: Marcello and Anita in the Trevi Fountain, the birth of an iconic image. Cool trivia: "La Dolce Vita" gave us the word "paparazzi."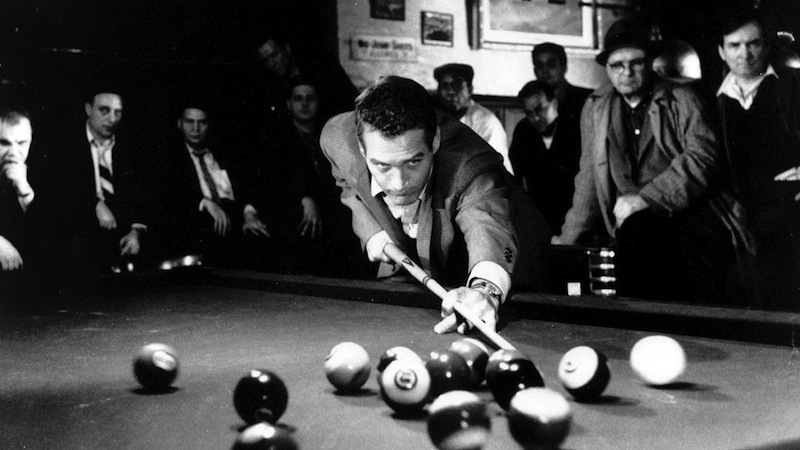 Director: Robert Rossen
Stars: Paul Newman, Jackie Gleason, George C. Scott, Piper Laurie
Cool Factor: High stakes, raw hustle, and "Minnesota Fats" (Gleason). Fast Eddie (Newman) puts a human face on winning and losing, while wielding a mean pool cue. This picture singlehandedly revived the game's popularity.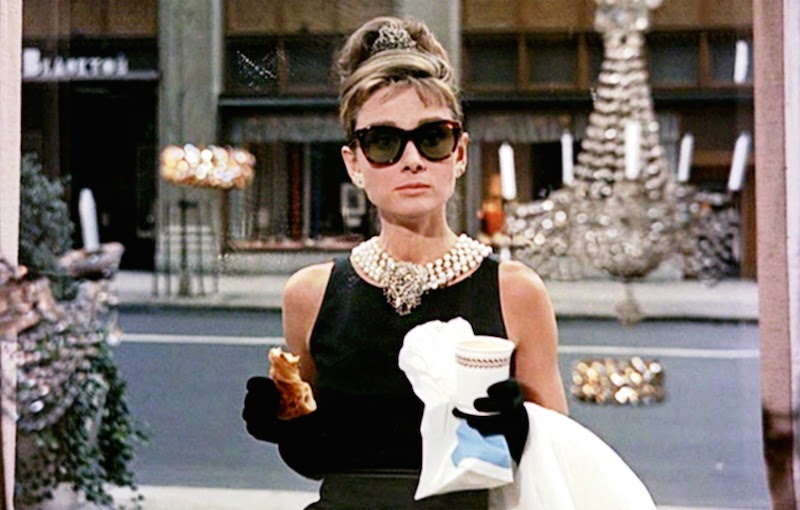 Director: Blake Edwards
Stars: Audrey Hepburn, George Peppard, Patricia Neal, Mickey Rooney
Cool Factor: Audrey in Givenchy, Audrey in a sleep mask, Audrey on a fire escape, Audrey at night, Audrey in the morning. Chic, elusive, Holly Golightly (Hepburn) is the eternal "one who got away." And just dig that Mancini score.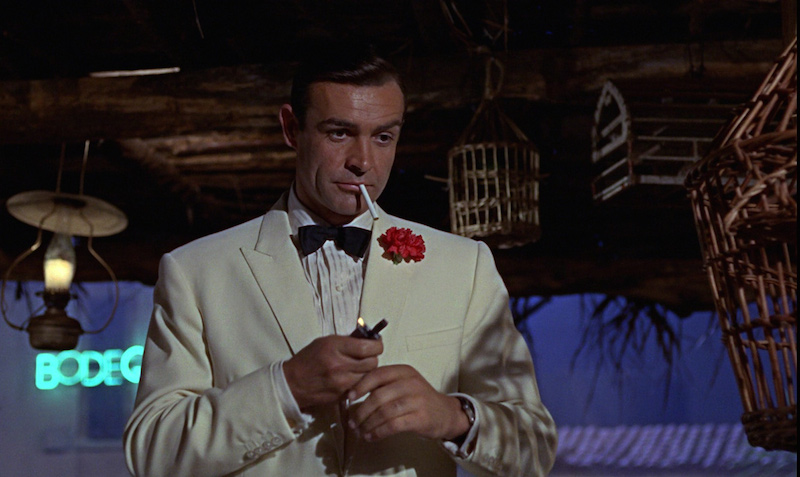 Director: Guy Hamilton
Stars: Sean Connery, Honor Blackman
Cool Factor: Prime Bond holds off the plundering of Fort Knox. A perfect spectacle of gold, gadgets, and an Aston Martin DB5. Plus, female foil and best Bond character name, Pussy Galore. And let's not forget Oddjob's lethal derby.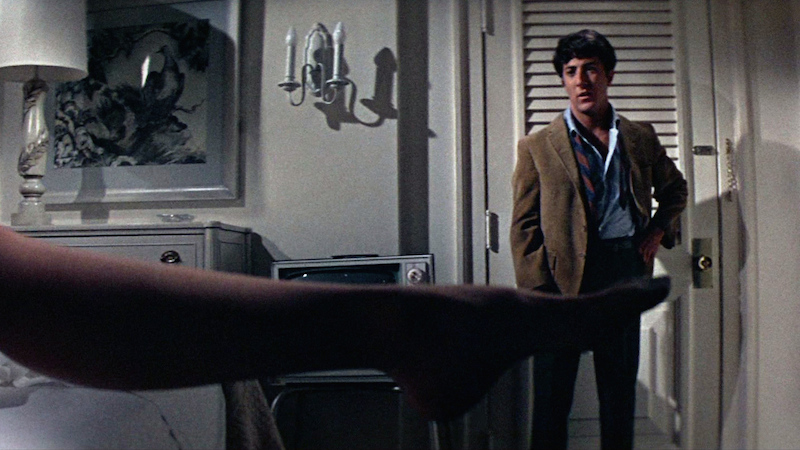 Director: Mike Nichols
Stars: Dustin Hoffman, Anne Bancroft, Katherine Ross
Cool Factor: Witty nose-thumbing at convention, a red Fiat barreling towards Berkeley, and that Simon and Garfunkel soundtrack. The opening sequence still communicates the anomie of youth. And "Just One Word: Plastics."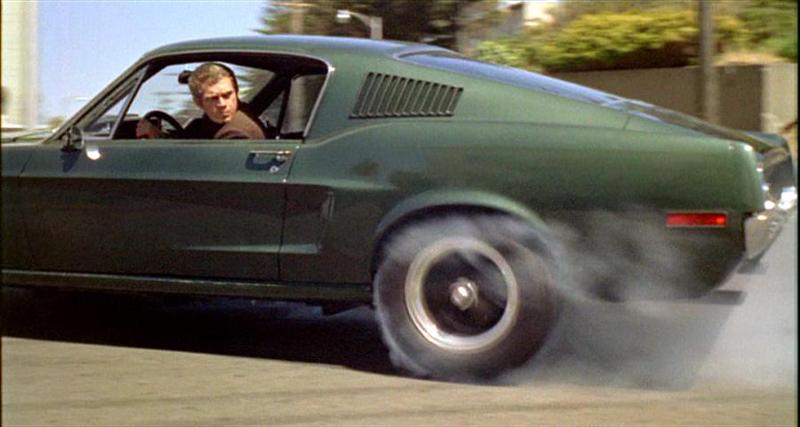 Director: Peter Yates
Stars: Steve McQueen, Jacqueline Bisset
Cool Factor: McQueen as ruthless cop turns a simple turtleneck with gun holster into high fashion. Did any real detective have a girlfriend as gorgeous as Jackie Bisset? Oh, and the car chase is pretty cool too.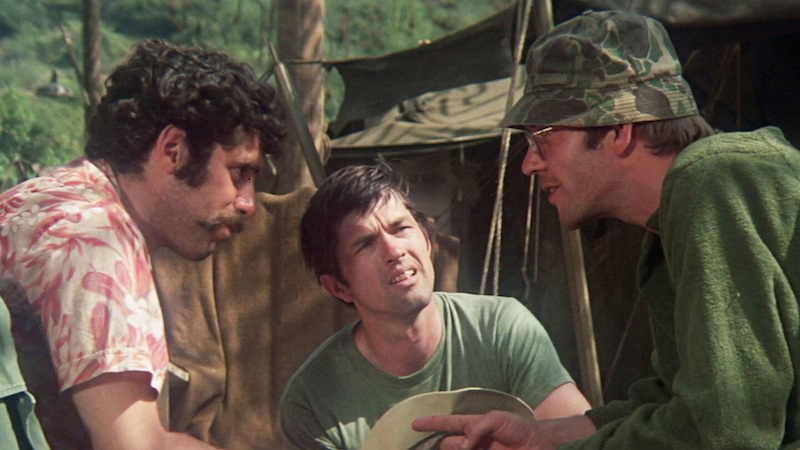 Director: Robert Altman
Stars: Donald Sutherland, Elliott Gould, Sally Kellerman, Robert Duvall, Tom Skerritt
Cool Factor: Hawkeye Pierce (Sutherland), Trapper John (Gould), and an omnipresent challenge to military discipline and authority. In this army, suicide is painless, and the anti-heroes are the real leaders. We love you, "Hot Lips"!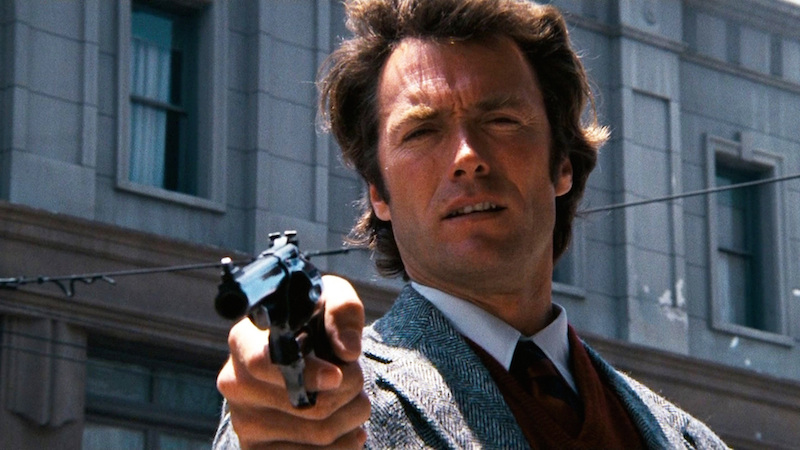 Director: Don Siegel
Stars: Clint Eastwood, Mae Mercer, Harry Guardino, Andrew Robinson, Smith & Wesson 29 Revolver
Cool Factor: Harry Callahan enters the cool canon via Clint's rugged individualism and steely way with a (very large) gun. In Callahan, desk-bound bureaucrats meet their match, a new style of rule-breaker is born, and squinting is no longer just for the shortsighted.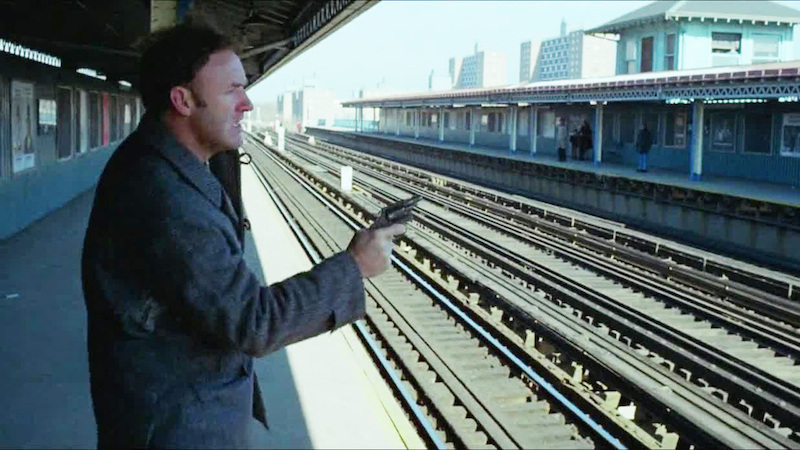 Director: William Friedkin
Stars: Gene Hackman, Roy Scheider
Cool Factor: Gritty, authentic New York City locale. Best. Car. Chase. Ever. (With apologies to "Bullitt"). Cops "Popeye" Doyle (Hackman) and Buddy Russo (Scheider) take on the French drug trade, and kick ass.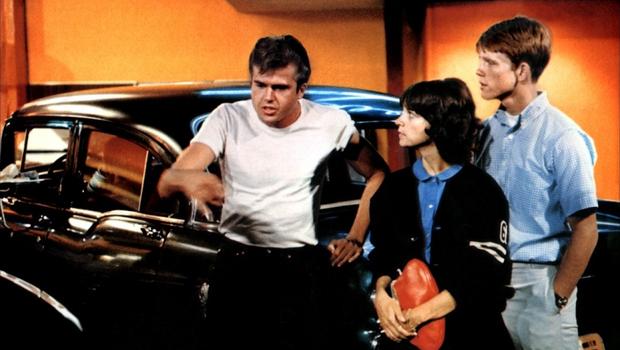 Director: George Lucas
Stars: Ron Howard, Richard Dreyfuss, Cindy Williams, Paul Le Mat, MacKenzie Phillips
Cool Factor: Small town angst, T-birds, drive-ins, Wolfman Jack, and a sizzling drag race. And we'll always love Le Mat in a role that inspired the iconic "Fonz" on TV's "Happy Days."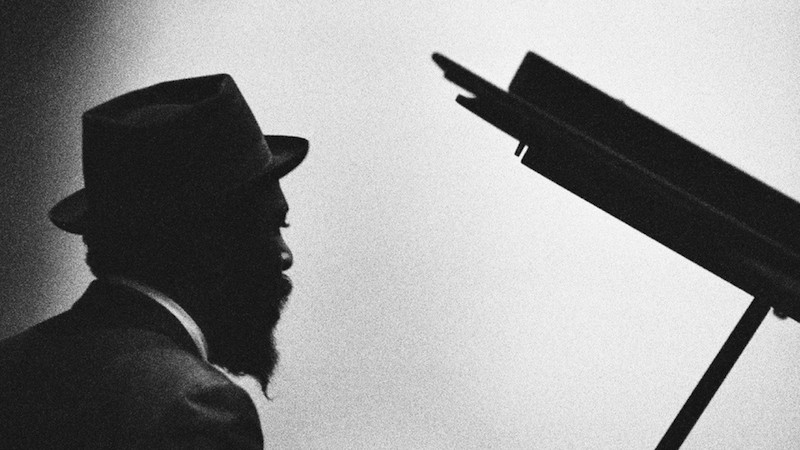 Director: Charlotte Zwerin
Stars: Thelonious Monk, Jimmy Cleveland
Cool Factor: Rare footage of groundbreaking jazz pianist and ultimate bebop hep cat, Monk, whose brilliant career was cut short by mental illness... but this picture captures him in his prime. Produced by jazz fanatic Clint Eastwood (another cool point).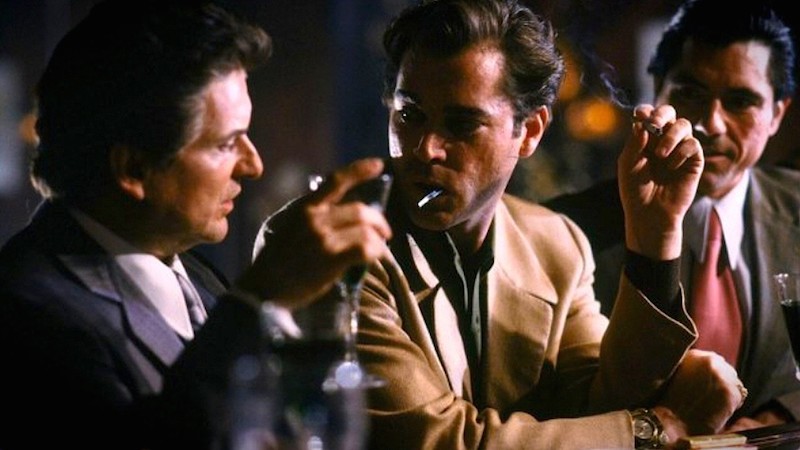 Director: Martin Scorsese
Stars: Robert De Niro, Ray Liotta, Joe Pesci, Lorraine Bracco
Cool Factor: Portraying the ultimate in "wiseguy" culture, "Goodfellas" teaches us what it means to be a "made" man. And it ain't all pretty. Pesci steals it as the sadistic Tommy, snagging an Oscar. Marty's really in his element here.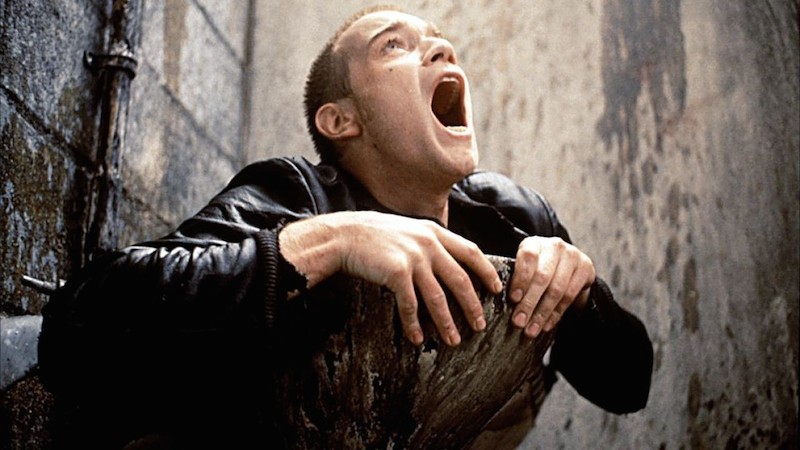 Director: Danny Boyle
Stars: Ewan McGregor, Jonny Lee Miller, Kelly MacDonald, Robert Carlyle
Cool Factor: Boyle's stylish interpretation of Irvine Welsh's novel, set in the seamy drug culture of Edinburgh, explodes onto the screen with Iggy Pop's electrifying battle cry, "Lust for Life." Senses astonished, life (somehow) affirmed.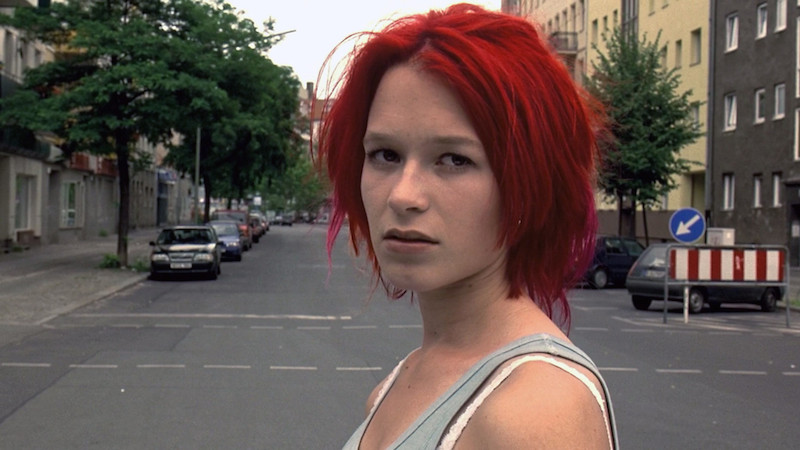 Director: Tom Tykwer
Stars: Franke Potente, Moritz Bleibtreu
Cool Factor: Lola, running. She needs to find some money now, or the boyfriend gets in deep trouble. "Run, Lola, Run" is an eighty-one minute rush of adrenaline tempered by the understated connecting phrase, "Und dann." And then. And how.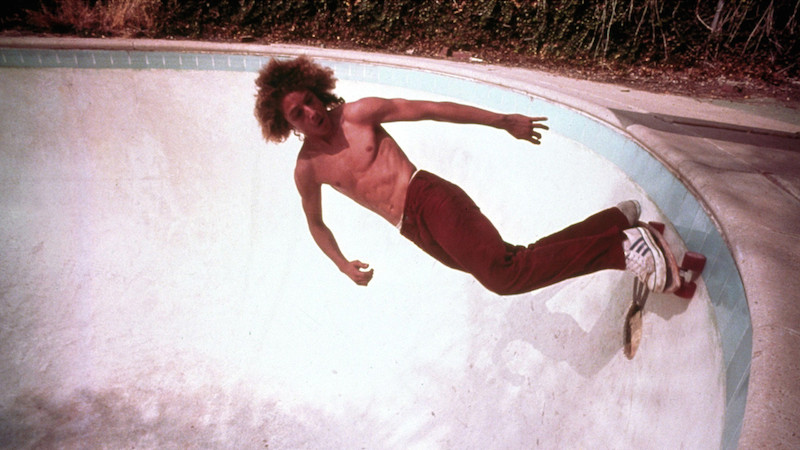 Director: Stacy Peralta
Stars: Sean Penn, Jay Adams, Tony Alva
Cool Factor: This doc traces the history of skateboarding in 1970s Southern California, and is narrated by Sean Penn. Did you see one uncool word in that sentence? Didn't think so. Innovation is the uncredited star here.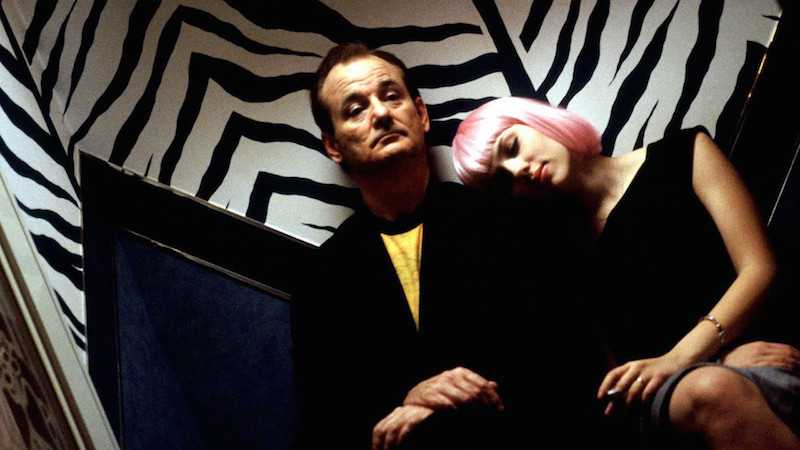 Director: Sofia Coppola
Stars: Bill Murray, Scarlett Johansson
Cool Factor: In Coppola's second feature, underplayed emotions and restrained dialogue are set against the flashy strangeness of contemporary Tokyo. The May-December dynamic never looked so appealing. And Murray can never not be cool, even in hangdog mode.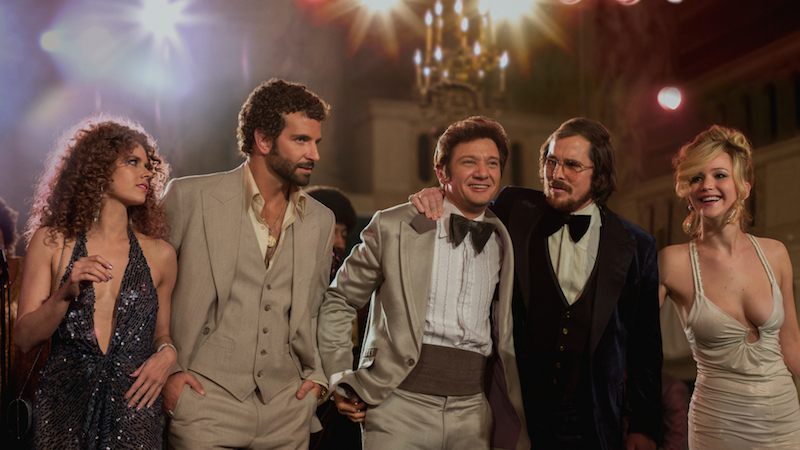 Director: David O. Russell
Stars: Christian Bale, Amy Adams, Jennifer Lawrence, Bradley Cooper
Cool Factor: This fact-based, seventies era con involves prime polyester, classic rock, and epic hair. Adams scores as one treacherous lady with (at least) two different sides to her. And Bale's comb-over is for the ages.
More: 30 Insanely Cool Photos of Steve McQueen