Today there are certainly bigger stars in Hollywood than Bill Murray, but few if any command the cult-like devotion and fascination that he does from his fans.
They don't just admire his incredible talent; they love him personally, as if they knew him- for his Irish charm, ironic wit, sublime sense of the ridiculous, but also for his innate contrariness and independence. He's always made it a point to trust his instincts and play by his own rules.
As mentioned in an earlier piece, Bill has no retinue, no agent, no business manager. He is often hard to find. He avoids Los Angeles as much as he can. That takes nerve when you work in the movie business.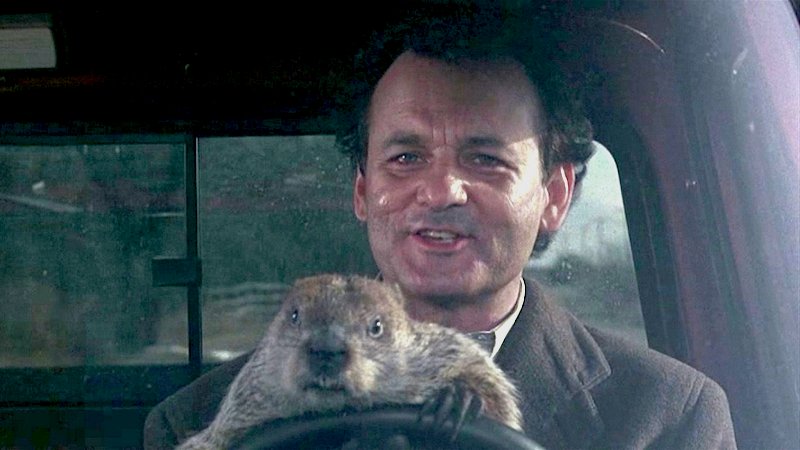 And having forged his own path, what does this actor have to show for it after 40 years? Just two Emmys, a Golden Globe, a BAFTA Award, and a Best Actor Oscar nod. So far. And it feels like he's just getting started.
But how did the phenomenon we call Bill Murray happen in the first place?
He was born into a large, working class Irish Catholic family in 1950, the fifth of nine children. He grew up in Wilmette, Illinois, and along with his brothers, paid for Jesuit high school by caddying. (Murray remains an avid golfer).
On graduating, he first enrolled at Regis College in Colorado, and started taking pre-med courses. But his heart wasn't in it, and he dropped out sophomore year, returning to Illinois.
Then, on his twentieth birthday, he was busted at O'Hare Airport for marijuana smuggling after confiding to his in-flight neighbor that he was bringing in some pot. No doubt employing his best choirboy smile, he got off with probation.
Soon after his older brother Brian, who'd chosen an acting career, suggested Bill join him at the Second City in Chicago, billed as "the world's premier comedy club, theatre and school of improvisation." With its primary locations in Chicago and Toronto, Second City's alumni includes such luminaries as Alan Arkin, Joan Rivers, Dan Aykroyd, John Belushi, Gilda Radner, John Candy, Fred Willard, Steve Carell and Stephen Colbert).
Bill Murray had found his calling, and working under famed coach Del Close, formed his comic persona. People noticed. In 1974, Bill was recruited by John Belushi to appear on The National Lampoon Radio Hour, along with brother Brian. Now relocated to New York City, Bill would meet and work with fellow comics Harold Ramis, Chevy Chase, and Michael O'Donoghue, all of whom would figure in his later career.
After scoring in an Off-Broadway version of "Lampoon," Murray was cast as one of the "Primetime Players" on ABC's ill-fated Saturday Night Live with Howard Cosell in 1975. It was a flop, with sportscaster Cosell clearly uncomfortable in a variety show format. Meanwhile, over at NBC, several of Bill's friends (Chase, Belushi, and Gilda Radner) had a hit with a cutting-edge comedy revue called Saturday Night. They were dubbed the "Not Ready For Primetime Players."
With Cosell's show cancelled in early 1976, Bill kept busy with appearances on TVTV, a series of comedy videos produced out of L.A. Then, when Chevy Chase left SNL after one season to pursue a movie career, Bill was hired to replace him.
This was when we all first fell for Bill Murray, whether we were howling at his Hispanic game show host in the classic "Quien Mas Macho?" segment, his recurring appearances as Nick the lounge singer, or any of his other myriad characters.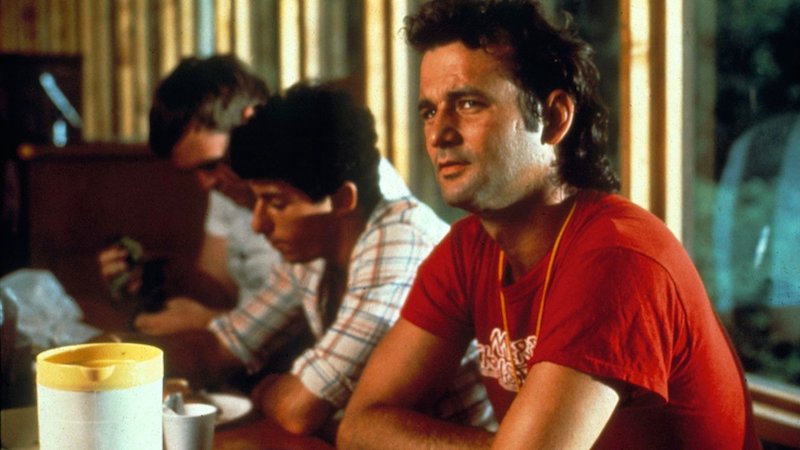 Inevitably, the big screen beckoned. In 1979, Murray made his feature film debut in a broad, easy-to-take comedy about summer camp called "Meatballs." Directed on a shoestring budget by his friend Ivan Reitman, the film did better than anyone expected, fueled by its young star's engaging performance.
After getting through the troubled production of "Where the Buffalo Roams" (1980), a film that forced Bill not only to play gonzo writer Hunter S. Thompson on-screen but to party with him off-screen, the actor was back to goofy form with "Caddyshack" (1980) and "Stripes" (1981). Then came a winning appearance as Dustin Hoffman's deadpan roommate in Sydney Pollack's Oscar-nominated comedy, "Tootsie" (1982).
1984 was a pivotal year for Murray. He now wanted to show his range and avoid typecasting, so he cut a deal with Columbia Pictures: he would agree to star in "Ghostbusters," playing a typical Bill Murray character, if the studio would finance his remake of Somerset Maugham's "The Razor's Edge," which would give Bill his first serious dramatic role.
Though "Ghostbusters" was a monster hit, "Edge" tanked. Stunned and utterly spent, Murray resolved to slow down for a while. He would make just two films over the next five years. This became a period of reflection and retrenchment, of taking time for himself and his family.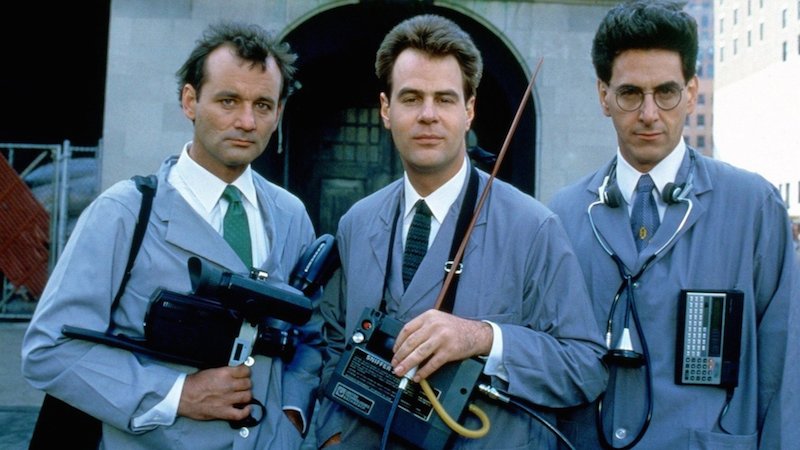 Then married to first wife Mickey Kelley, he was around for the birth of his second son, Luke, in 1985. He went to Paris to study philosophy at the Sorbonne. All the while, he was making sense of the fame that had come so quickly and thinking about the future. But he was in no hurry.
After putting his unique stamp on the classic Yuletide character in 1988's "Scrooged," Bill returned to his old form the following year in the sequel to "Ghostbusters" (1989). Like its predecessor, it was a resounding box office success. The year after that, he took a stab directing the underrated comedy, "Quick Change."
With successes in follow-up movies over the next decade- including "Groundhog Day" (1993), "Ed Wood" (1994) and "Rushmore" (1998), it was clear that Murray was growing out of the more obvious comedies of his early years. Yet the improvisational techniques first mastered at Second City would always animate his performances, often to the annoyance of directors and fellow actors who never knew quite what to expect.
Murray described his professional approach this way: "I have developed a kind of different style over the years. I hate trying to re-create a tone or a pitch. Saying, 'I want to make it sound like I made it sound the last time'? That's insane, because the last time doesn't exist. It's only this time. And everything is going to be different this time. There's only now. And I don't think a director, as often as not, knows what is going to play funny anyway. I think that good actors…[are always] making it better than the script. That's your job."
Bill's unpredictability extended to noticeable mood swings which his SNL/ "Ghostbusters" co-star Dan Aykroyd dubbed "Murricanes." Among those he clashed with on-set are Chevy Chase, Richard Dreyfuss, Sean Young, Richard Donner, Lucy Liu, and Harold Ramis.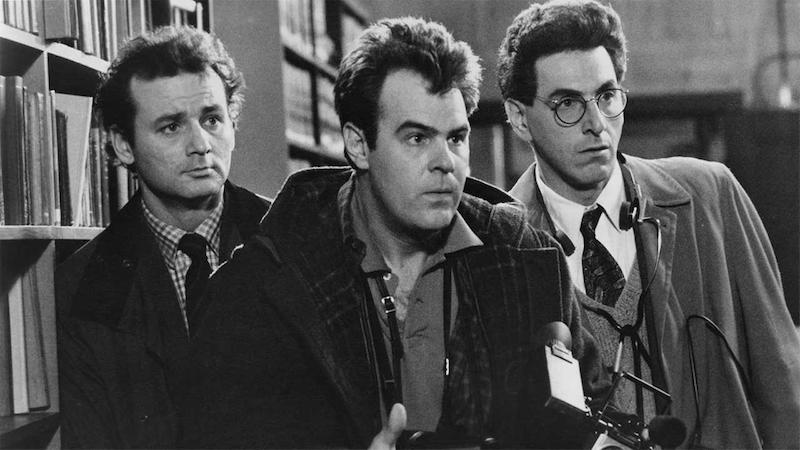 This last conflict, which occurred on the set of "Groundhog Day" (which Ramis directed), was the saddest of all. The two old friends parted ways over the movie's intent, and reportedly Bill was unusually caustic, with the slow-motion failure of his first marriage a contributing factor. They would finally reconcile shortly before Ramis's death in 2014.
Though Murray usually appears casual on the surface, he is deadly serious about his work. In his words: "When I work, my first relationship with people is professional. There are people who want to be your friend right away. I say, 'We're not gonna be friends until we get this done. If we don't get this done, we're never going to be friends, because if we don't get the job done, then the one thing we did together that we had to do together we failed.' People confuse friendship and relaxation."
In 2003, director and screenwriter Sofia Coppola had just written a script called "Lost in Translation" with Murray specifically in mind. He'd play a disillusioned actor filming a whisky ad in Tokyo who makes an unexpected connection with a young woman (Scarlett Johansson). Sofia asked her famous father Francis to find the often elusive star.
The resulting film became Bill Murray's biggest critical success to-date, earning him an Oscar nomination. It was another charmed instance of an actor finding just the right role at just the right time.
By this point, Bill had married second wife Jennifer Butler, who'd give him four more sons. Their union lasted ten years and ended, rather messily, in 2008, with Butler accusing Murray of domestic abuse, as well as drug and sex addiction. None of it really stuck.
Since his triumph in "Lost," Bill has stayed as busy as he wants to be doing movies and television. He had turned in some of his best work collaborating with director Wes Anderson on films like "Moonrise Kingdom" (2012) and "The Grand Budapest Hotel" (2014).
He continues to live as he chooses, spending time with his sons and indulging his love of baseball. (He has been actively involved with, and invested in, several minor league teams). He also continues to follow closely the fortunes of all the Chicago sports franchises. He once confessed that if he hadn't become an actor, he'd have been a baseball player. Like countless others, I'm exceedingly glad he chose the career he did.
Once, in a moment of self-examination, Bill Murray stated: "I'm a nut, but not just a nut." He's right, you know.
Background image by Paul Sherwood