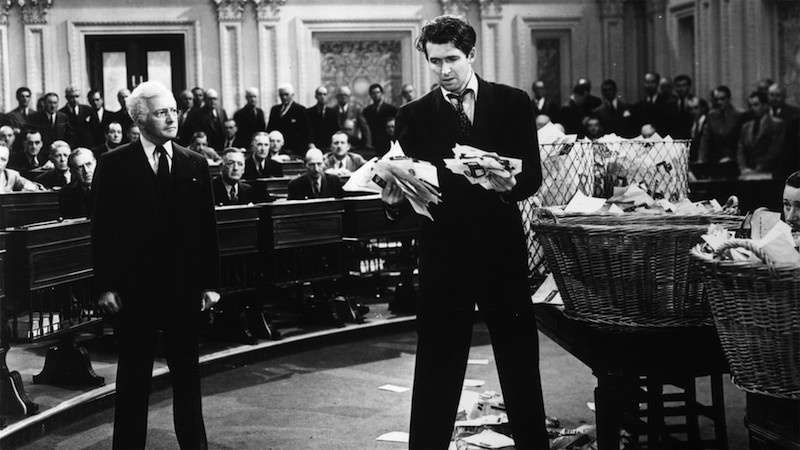 Monologuing in real life can be tedious and a bore to listen to. Monologues in movies, on the other hand, can be truly thrilling, a stirring call to arms—literal or emotional.

Great speeches have always made history, and in the movies, the voice of a single character, equipped with just the right words to suit the moment, can stir the emotions and stick in the memory, almost to the exclusion of everything else.

Absorb the messages of these powerful speeches, fueled by grit, hope, courage and truth.

Jefferson Smith (Jimmy Stewart) may be a naïve junior senator from the West, but weak he is not. Smith's filibuster is still stirring enough to thaw the heart of the hardest cynic and make one believe again in Democracy. No reading of Dr. Seuss's "Green Eggs and Ham" here.
Stream the whole movie tonight.

Tom Joad (Henry Fonda) gives moving voice to author John Steinbeck's humane call for social justice during the Great Depression. The words may be those of the Nobel Prize-winning novelist, but Fonda lifts them off the page and into the voice of America. "I'll be there."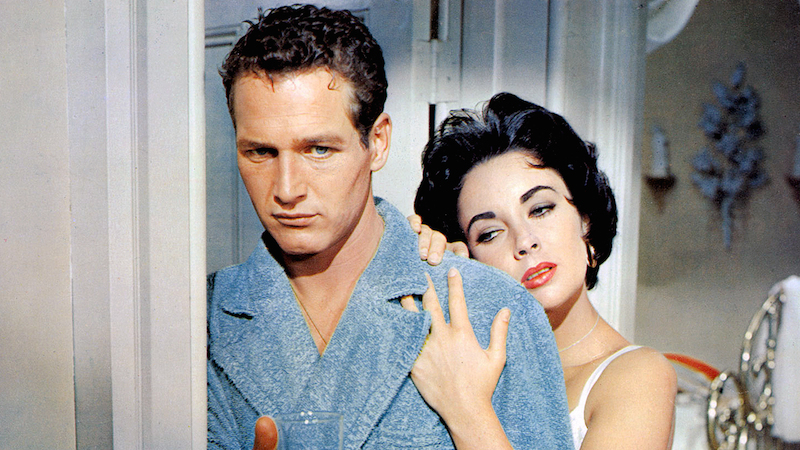 Maggie the Cat (Elizabeth Taylor) isn't exactly a shrinking violet, but like the other characters in this film adaptation of Tennessee Williams's play, she has a great deal of frustration bottled up. When the cork finally pops, Maggie says what has long needed saying. Taylor explodes like a roman candle of unfulfilled desire. (Unfortunately, we can't stream this clip on our site — but you can watch it right here!)

Stream the whole movie tonight.

It's the speech (or rant) that launched the catchphrase: "I'm mad as hell and I'm not going to take this any more!" Peter Finch won a posthumous Best Actor Oscar for his role as news broadcaster Howard Beale, "The Mad Prophet of the Airwaves," and perhaps the unwitting father of shock radio. Beale's exhortation to "get mad" about the sorry state of the world still feels relevant today.
Stream the whole movie tonight.

In a kind of literary smackdown, journalist Louise Bryant (Diane Keaton), wife of Russian Revolution chronicler John Reed (Warren Beatty), gives playwright Eugene O'Neill (Jack Nicholson) a much-deserved dressing down. Actually Gene and Louise give each other a dressing down, which is fitting given that the exchange is the denouement of undressing each other during an affair which is now past its "sell by" date.
Stream the whole movie tonight.

Medieval Scottish freedom fighter, William Wallace (Mel Gibson), inspires a small, ragged army of his countrymen to go up against the mightier English forces. Putting the "brave" in "Braveheart," Wallace argues powerfully that freedom requires courage and sacrifice. It's a speech that would not be out of place today. What will you do with your freedom?
Stream the whole movie tonight.

The words may be Charlotte Bronte's, but the steeliness of Jane Eyre (Mia Wasikowska) is communicated through the actress's realistic delivery of this famous speech. "Poor, obscure" Jane finally stands up to her wealthy employer, Mr. Rochester (Michael Fassbender): "I am a free being with an independent will." Oh, for this much self-possession under pressure.
Stream the whole movie tonight.
More: 18 Famous Movie Quotes You've Been Getting Wrong