First, let's define our terms. The counterintuitive romance is one in which two people who truly shouldn't fall in love do, often under extraordinary and unromantic circumstances. In most cases, these relationships run slim odds of ending with wedding bells. Too young, too old, too uninterested in social acceptance, the protagonists of these love stories breathe the same thin air as anti-heroes and outsiders; they are, in short, unidealized and identifiably human.
We've compiled six romance films that fit this profile. In their own ways, they each explore the eternal mystery of what draws people together, and the often strange and unexpected ways love comes about.
Here is our cinematic take on romance that breaks the mold and beats the odds.

The Couple: Married, retired automotive magnate Samuel Dodsworth (Walter Huston), and modest American ex-pat divorcee, Edith Cortright (Mary Astor).
Counterintuitive Quotient: He's long-since married and well over the age of 40, in an era when quiet desperation was one's core responsibility.
Major Obstacle: Dodsworth's perceived respectability, and his weakness in the face of the manipulative hysteria and serial unfaithfulness of wife Fran (Ruth Chatterton).
Romantic Epiphany: Dodsworth's wake-up call: "Love has to stop somewhere short of suicide."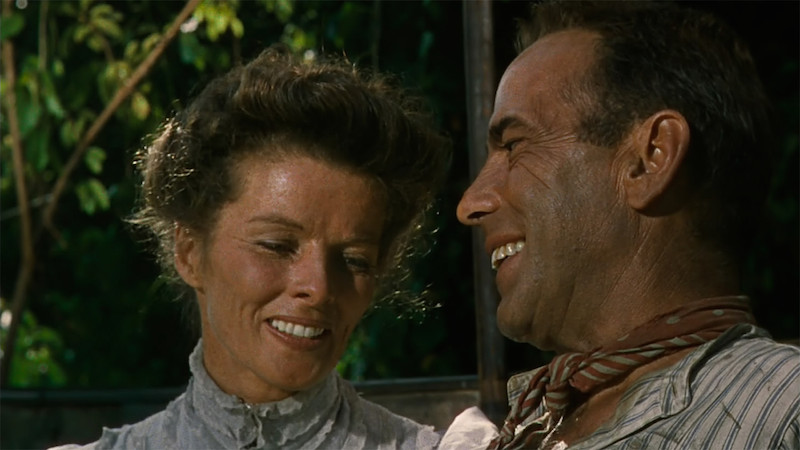 The Couple: Charlie Allnut (Humphrey Bogart), coarse riverboat captain in WWI East Africa, and British missionary Rose Sayer (Katharine Hepburn).
Counterintuitive Quotient: He spits, swears, and drinks. She plays the church organ and sings hymns. Oh, and war just broke out.
Major Obstacle: Mutual disgust, Germans, and killer rapids.
Romantic Epiphany: Don't underestimate spinster-ish British missionaries. Under those high collars they can be more like coarse riverboat captains than anyone would guess. Just watch her go into action when an enemy ship looms.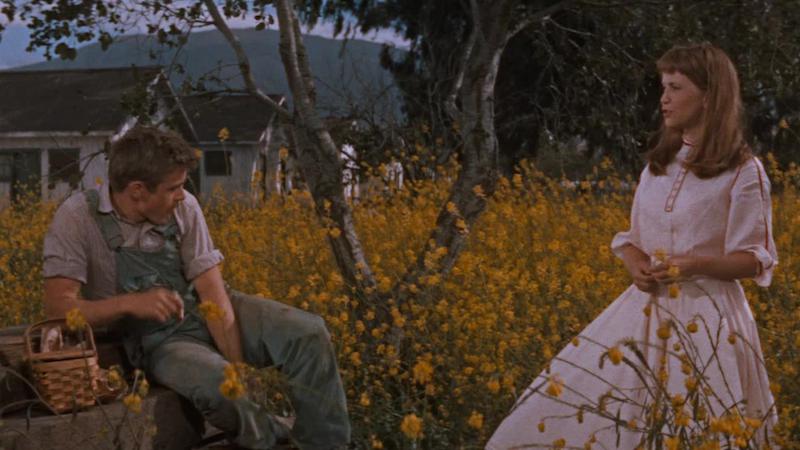 The Couple: "Bad" son and town rebel Cal Trask (James Dean), and nice girl Abra (Julie Harries), girlfriend of "good" son and Cal's brother, Aron (Richard Davalos).
Counterintuitive Quotient: Besides being near-opposites in personality, Abra is going with Cal's sainted brother. Bigger than that? Trask family dysfunction makes Cal less than trusting in forming any real attachments.
Major Obstacle: The deep inconvenience of feelings that shake up the established order, and threaten the happiness of others.
Romantic Epiphany: Well apart from perceived social expectations, true love marches to its own beat. And being "good" isn't necessarily all it's cracked up to be.

The Couple: Black office worker Gordon (Sidney Poitier) and blind white teenage girl Selina (Elizabeth Hartman).
Counterintuitive Quotient: Not only is Selina sightless, she's a shut-in and the uneducated, indentured servant of her racist prostitute mother, Rose-Ann (Shelly Winters). Gordon is older and educated.
Major Obstacle: It is 1965, and Gordon and Selina are of different races.
Romantic Epiphany: With the Civil Rights Movement progressing, "Blue" conveys that "love is blind," meaning colorblind. It can transcend barriers of age, class and — yes — skin color. Scenes of the interracial lovers kissing were excised for showings down South, an omission that feels shocking today.

The Couple: IRA foot soldier Fergus (Stephen Rae), and London hairdresser Dil (Jaye Davidson).
Counterintuitive Quotient: Fergus kidnapped Dil's boyfriend, British army officer Jody (Forest Whitaker), holding him for ransom until specific IRA demands were met — a ransom that was not paid.
Major Obstacle: Fergus and Dil come from different worlds, but the IRA's reach has the power to destroy them both. There is no room for love in this war.
Romantic Epiphany: Perhaps the truest love looks nothing like anyone expects, and can stretch to fit any set of circumstances. It's just that strong. To paraphrase Ernest Hemingway, isn't it pretty to think so?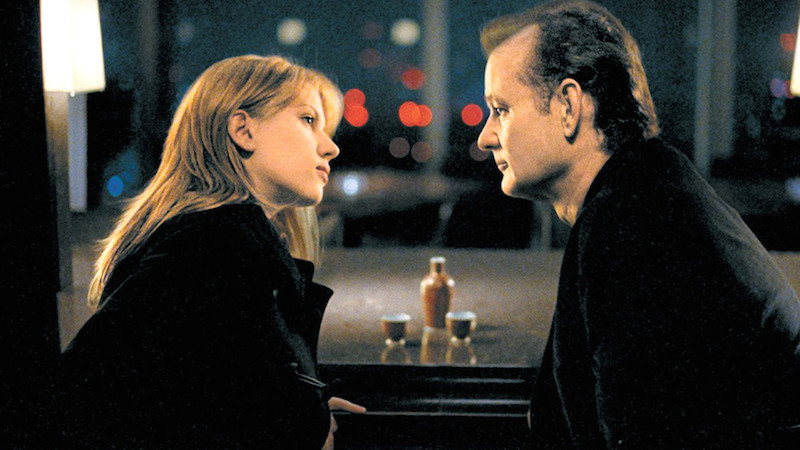 The Couple: Married, middle-aged movie star Bob Harris (Bill Murray), and drifting young bride Charlotte (Scarlett Johansson).
Counterintuitive Quotient: Americans Bob and Charlotte meet in the bar of the Tokyo hotel where they are both staying and suffering from extreme jet lag. He is a much-older, burned-out actor, and she's a floundering recent college graduate. Neither is looking for a relationship.
Major Obstacle: Age and marital status. But the real obstacle is that a relationship with someone else won't solve their respective problems, and they know it.
Romantic Epiphany: Sometimes, the greatest romances are not really romances at all, but connections of sympathy and understanding at pivotal moments. And then you think of what could have been, had fate altered the circumstances.
More: When Love Gets Weird — David Lynch and Isabella Rossellini