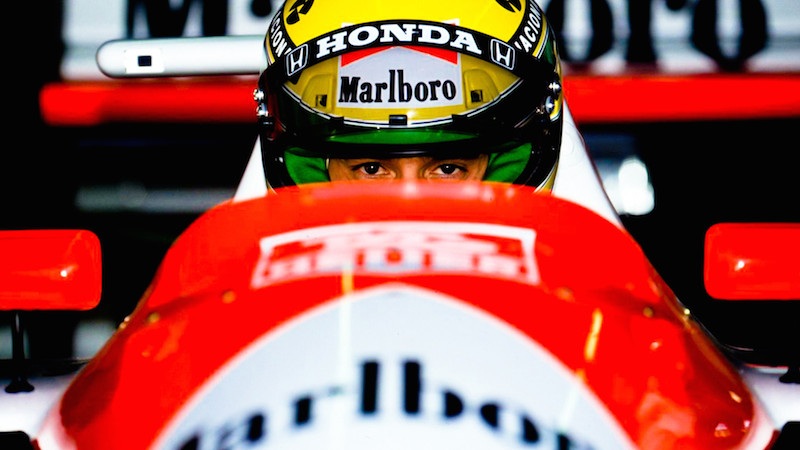 Eventually, there comes a point in the holiday festivities when the guys need to get away from the tinsel, lights, and pastries on doilies. Sometimes, they just need to crack open a beer and crowd around a high testosterone movie. This list of manly titles cuts to the chase. After all, there is no time for dithering when one is in the mood for masculinity on film.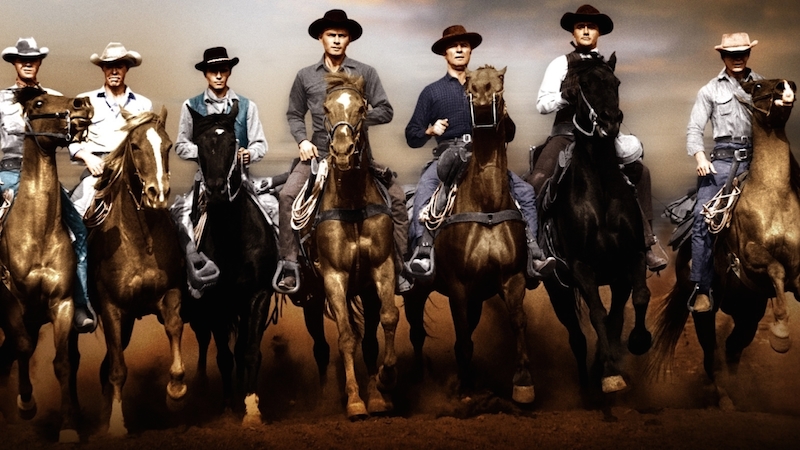 This American remake of Japanese director Akira Kurosawa's classic "Seven Samurai" (1954) is tough guy central, as seven gunslingers protect a village in Mexico from ruthless bandits. Starring as the gunslingers are Yul Brynner, James Coburn, Steve McQueen, Charles Bronson, Robert Vaughn, Horst Buchholz, and Brad Dexter. Like we said, tough guy central.
Stream it tonight.

High adventure calls as an allied commando team takes on a daring mission to take out a massive pair of guns guarding a strategic position on the Greek coast in World War II. Inspired by real events, "Guns" throws the saboteurs an astonishing array of obstacles, including an "unclimbable" cliff, which (of course) they climb. After all, Gregory Peck and Anthony Quinn are in the cast. Backing down is not an option.

Considered the greatest martial arts film of all time, this was also Bruce Lee's last (released six days after his death), as well as the first Chinese martial arts movie produced by a Hollywood studio. Keep an eye out for a young Jackie Chan as a henchman of the mysterious Mr. Han (Shih Kien). Champion entertainment.

Rocky Balboa (Sylvester Stallone) goes up against reigning champ, Apollo Creed (Carl Weathers). You know the drill: run up the steps of the Philadelphia Museum of Art, punch out a few sides of beef, and inspire five sequels. (By the way, those steps are now called "The Rocky Steps.") The then-unknown Sly wrote and acted his way to a Best Picture Oscar, as well as overnight stardom; an underdog success both on-screen and off!


Hockey's "Citizen Kane." Paul Newman is Reggie Dunlop, the player-coach trying to lead a losing minor league team which could face extinction unless their fortunes change. Accidental brilliant move #1: picking up the amazing, brutal, bespectacled Hanson Brothers. Accidental brilliant move #2: playing them. This movie aims from the blue line and scores.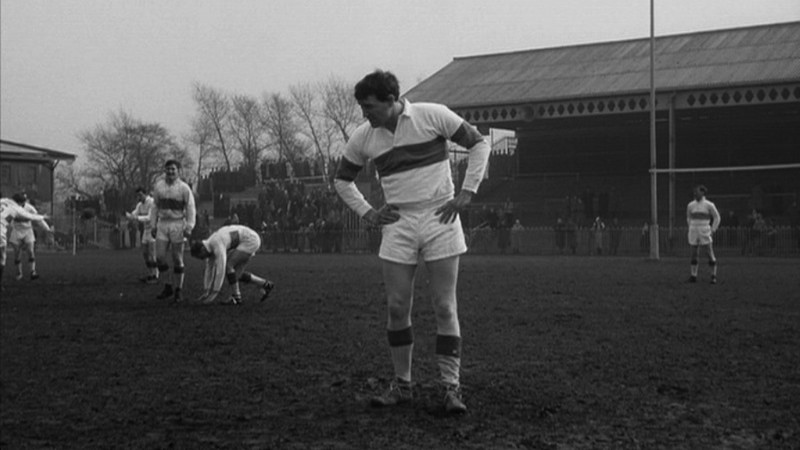 The list of great rugby movies is short, but it really doesn't need more than one. Raw, brutal, bracingly real, Richard Harris astonishes in his first starring role as a Yorkshire miner who leaves the coal pit for the playing field. Both Harris and co-star Rachel Roberts received Oscar nods for this.


Director Wolfgang Petersen's white-knuckle ride below the waves, confined to a German U-boat during WWII, is a superb exercise in claustrophobic tension. Bombed, strafed, and pent up, the men endure the toughest, and wettest, of conditions as they fight their way home. But will they make it?

61* (2001)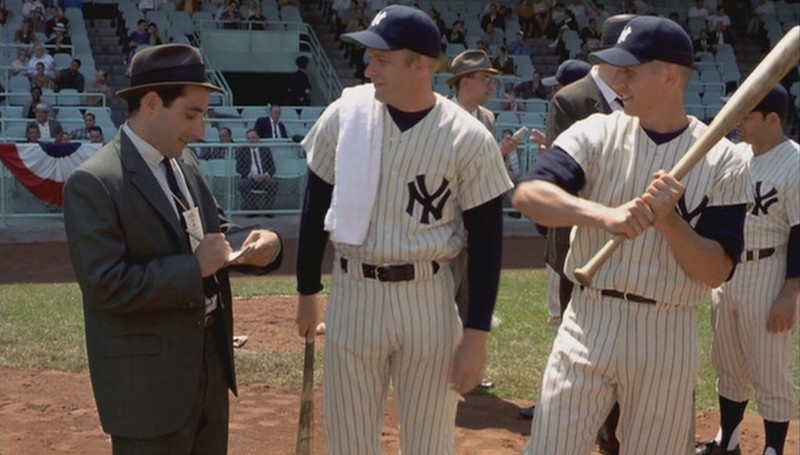 In 1961, New York Yankees teammates Roger Maris (Barry Pepper) and Mickey Mantle (Thomas Jane) compete to break Babe Ruth's record of sixty home runs in a single season. As Mantle dis-mantles, thanks to booze and women, the shy, determined Maris pulls out of a slump to become a dark horse baseball hero. Billy Crystal directs, and very well.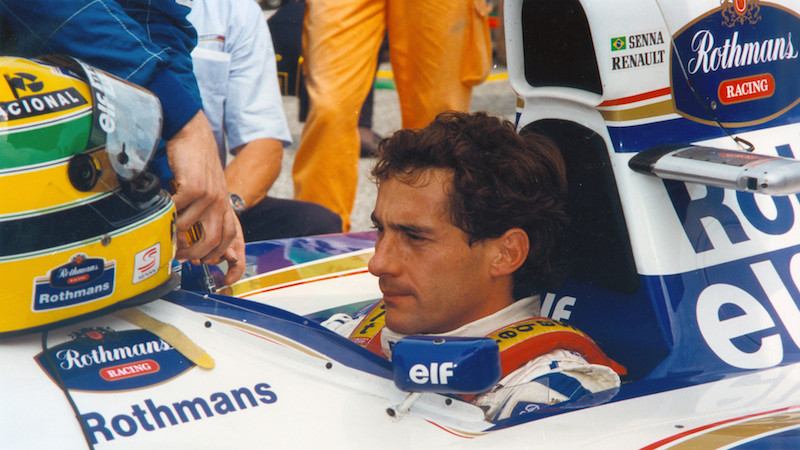 Riveting documentary on the life of Brazilian Formula One champ, Ayrton Senna, who died at the age of 34 in an accident at the San Marino Grand Prix. Ironically, Senna worked hard to improve safety, one of the film's focal points. But most compelling was his rivalry with fellow driver Alain Prost. Source material is largely archival track footage, family photos and video. If speed is your dish, here's your movie.