It was Hollywood in early 1950, and legendary director Billy Wilder had a big problem. In two weeks, shooting would start on his next film, "Sunset Boulevard," and his mercurial young star, Montgomery Clift, had just backed out of playing the lead.
Clift was set to portray Joe Gillis, a struggling writer who agrees to draft the screenplay for silent screen star Norma Desmond's comeback picture, only to become her slightly unwilling lover.
It was a tricky part that not everyone would jump at, including Fred MacMurray, who had worked with Wilder on "Double Indemnity" six years earlier. He simply did not want to play a gigolo. The recently arrived Marlon Brando was considered, but he was still unproven, with no film credits. Gene Kelly was approached, but was unavailable.
It was only then that Wilder thought of William Holden. Holden was then a star of the second rank; he always got his name above the title, but the movies he made were pretty standard: war pictures, romances, light comedies.
The handsome, affable Holden had broken through a decade earlier in the high-profile screen adaptation of Clifford Odets's hit play "Golden Boy," playing the title character, a promising young violinist who becomes a boxer.
Then just 21 and with virtually no training, the young actor was so shaky that he was almost fired after several weeks of shooting. But co-star Barbara Stanwyck believed in him, coached him to improve his performance, and fought for Holden to keep his job. The actor never forgot this kindness.
The film was well-received in a very crowded year, and Holden was launched. His clean-cut good looks made him ideal for the many "boy next door" or young hero parts then available in Hollywood. But by 1950, he'd yet to find a great role that displayed his range as an actor.
That was about to change. Holden quickly accepted the Gillis part, realizing what a starring role in a Billy Wilder production could do for his career. And he fully rose to the challenge of playing a bitter, cynical character just trying to hold on to the bottom rung of the cutthroat movie business.
"Sunset Boulevard" garnered Holden his first Oscar nomination for Best Actor. It won him new respect with critics, but also with one of Hollywood's top writer/directors, who would use him again. As a result, William Holden would become a top box-office star over the next several years, appearing in some of the most memorable movies of the fifties.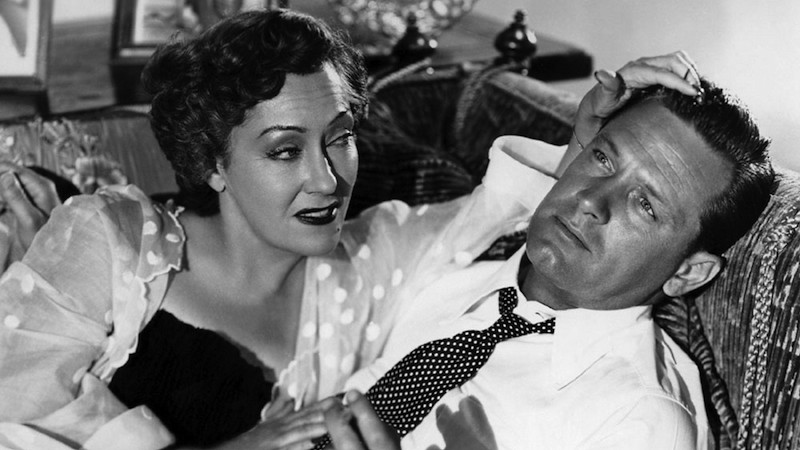 He'd been born William Franklin Beedle, Jr. into a well-to-do family who moved to Pasadena in the early twenties. His father was a successful industrial chemist. Bill had started doing radio plays while studying chemistry at Pasadena Junior College. He was spotted by Paramount and offered a contract. The studio changed his last name to "Holden" at this point. After a couple of walk-on parts, "Golden Boy" happened.
Now, with "Sunset," everything changed for Bill. On the strength of his Joe Gillis performance, he got tapped by George Cukor to co-star opposite Judy Holliday in the comedy "Born Yesterday," which Holliday had originated on Broadway. The film was another big hit, showcasing Holden's comic chops and versatility.
Soon after Wilder came calling again. He wanted Bill for his next project, "Stalag 17." This time, he'd take on the highly unsympathetic role of J. J. Sefton, a slippery wheeler-dealer in a Nazi P.O.W camp who gets accused of informing. Bill's nuanced performance won him his second Oscar nod for Best Actor. This time he won.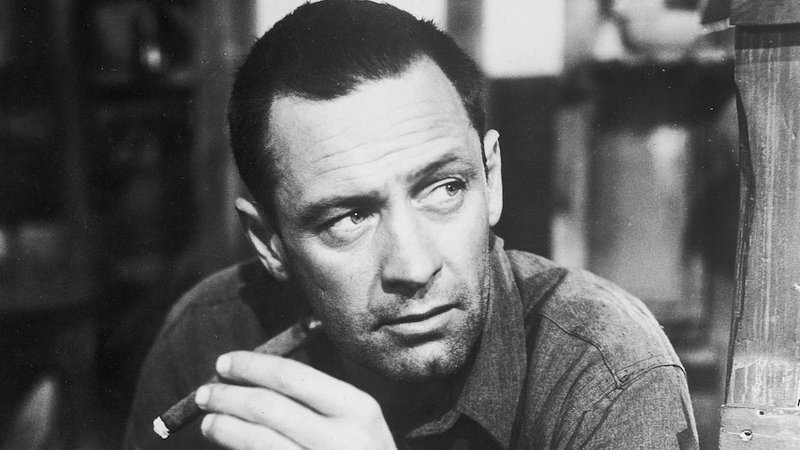 Bill was now one of the hottest names in the business, and his career went into overdrive. Over the next four years, he'd make six great films: "Executive Suite," "Sabrina," "The Country Girl," "The Bridges at Toko-Ri," "Picnic," and "The Bridge on the River Kwai."
On the set of 1954's "Sabrina," his third Billy Wilder picture, Holden began a torrid affair with his unmarried co-star Audrey Hepburn. Bill had wed actress Brenda Marshall in 1941, and she'd given him two sons. Yet by this time the couple were married in name only. Holden would have divorced Marshall to marry Audrey, but Audrey turned him down, some say because she wanted children and he'd undergone a vasectomy.
Three years later, Bill played Japanese P.O.W Commander Shears in "The Bridge on the River Kwai," David Lean's superb war film. This would become perhaps his best-remembered role. "Kwai" was a monster hit, winning seven Academy Awards, including Best Picture. Though Alec Guinness won an Oscar for his memorable turn as the rigid Colonel Nicholson, it is just as much Holden's picture.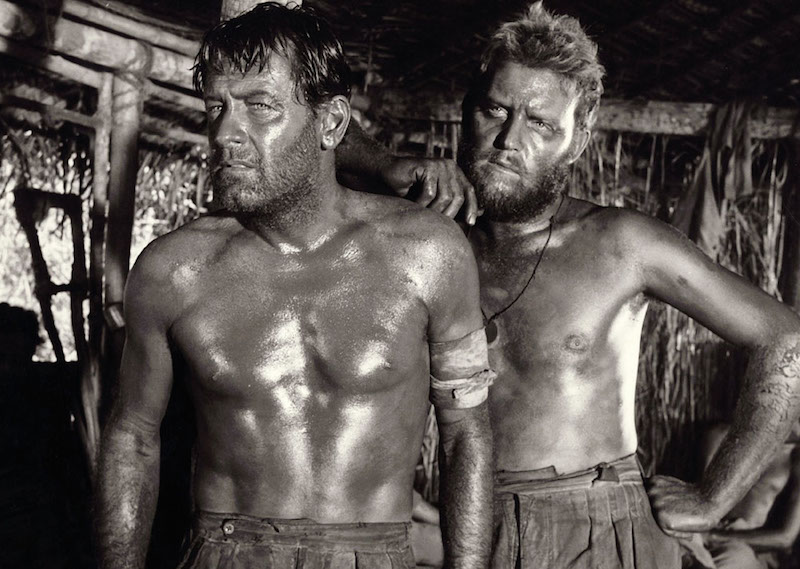 Just as Bill turned forty the following year, his career began a gradual slide. In 1961, when producer Carl Foreman couldn't meet his price, Holden turned down the lead in "Guns of Navarone" that went to Gregory Peck. This was a costly mistake, as the film was immensely successful.
As the sixties progressed, the good roles dried up for Bill, and his name no longer appeared on the top-ten list of box office stars. Beyond increasing competition from a new generation of stars, Holden's alcoholism was getting worse, an open secret in the industry which limited the offers he received. Bill had always been a heavy drinker, and now his advancing condition both fueled his descent, and numbed his pain on the way down.
Billy Wilder had always recognized Holden's complexity; it was part of what made him effective on-screen. It was clear that Bill held a lot inside. Though a ladies' man off the set, he found kissing on-screen acutely embarrassing. Filming "Picnic" in 1955, he informed director Josh Logan that he could not perform the sensual dance with Kim Novak that's a highlight of the film unless he could have a few drinks to relax him. And so Bill was inebriated while shooting the famous "Moonglow" scene.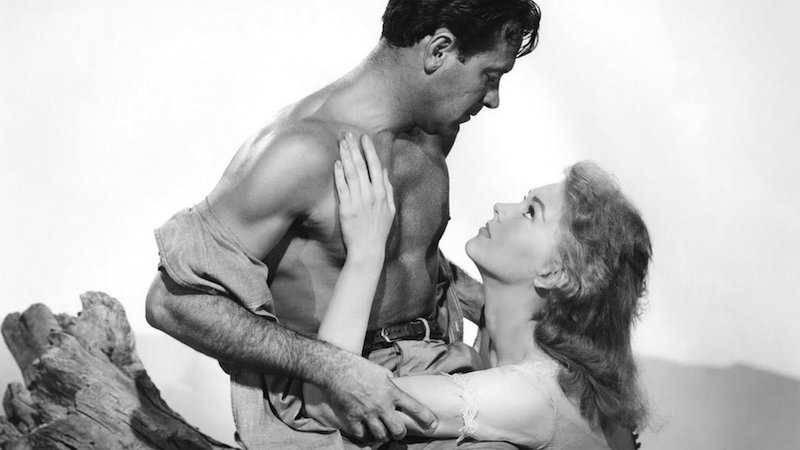 Holden later admitted that at some point along the way, he also lost his passion for acting- that it became just a job to support himself. So the sixties went by, all too often in a booze-induced blur.
But there were a few bright spots. Starting in the fifties, Holden had traveled to Africa on safari several times and fallen in love with its wild beauty. When a favorite inn in Kenya came up for sale, he and two other friends bought it. The invitation-only Mount Kenya Safari Club would become one of the most exclusive getaways of the rich and famous. The partners eventually purchased two thousand acres surrounding the club and turned it into a refuge for indigenous animal species facing extinction.
The cause of endangered wildlife became the focus and passion of Holden's later life, which he shared with his companion, actress Stefanie Powers, who arrived on the scene in 1973, two years after Holden finally divorced first wife Brenda Marshall.

All the while, Holden kept acting to support this effort. In 1969, he made a comeback of sorts playing gunman Pike Bishop in Sam Peckinpah's bloody western, "The Wild Bunch." He'd win an Emmy in 1974 playing a cop in TV's "The Blue Knight," and that year also appear in "The Towering Inferno," a critically-panned disaster movie that was nevertheless highly profitable. Two years later, Bill would receive his third and final Oscar nomination playing a seasoned TV executive in Sidney Lumet's searing drama, "Network" (1976).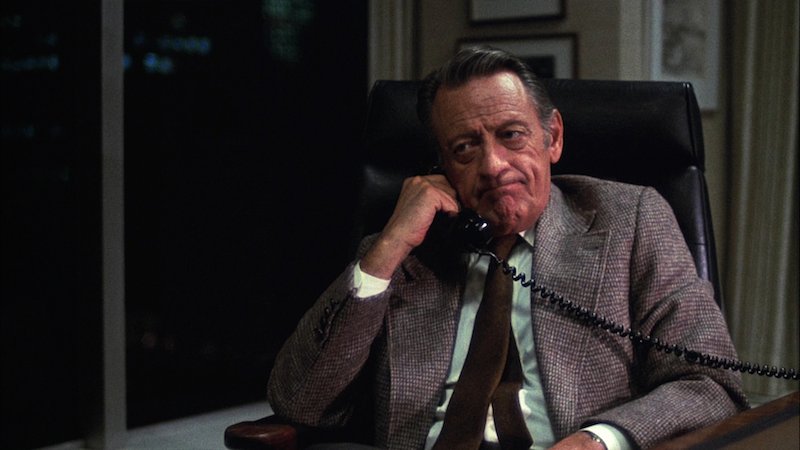 William Holden was working right up to the end. In 1981, having just wrapped the Blake Edwards's comedy "S.O.B.," Holden was slated to play Coach Delaney in the film version of "That Championship Season," which Jason Miller was adapting from his own play.
On November 12 of that year, Holden was drinking alone at his Santa Monica home when he slipped on a rug. His head hit a teak table, tearing a large gash in his forehead. He likely passed out, immediately or soon after, and died of blood loss. He was 63.
Billy Wilder had the final word on the premature passing of his colleague and friend: "If someone had said to me, 'Holden's dead,' I would have assumed that he had been gored by a water buffalo in Kenya, that he had died in a plane crash approaching Hong Kong, that a crazed, jealous woman had shot him, and he drowned in a swimming pool. But to be killed by a bottle of vodka and a night table — what a lousy fade-out of a great guy!"
A great guy, and a great actor.

More: Scotch on the Rocks — Drunken Paranoia on the Set of "Sabrina"