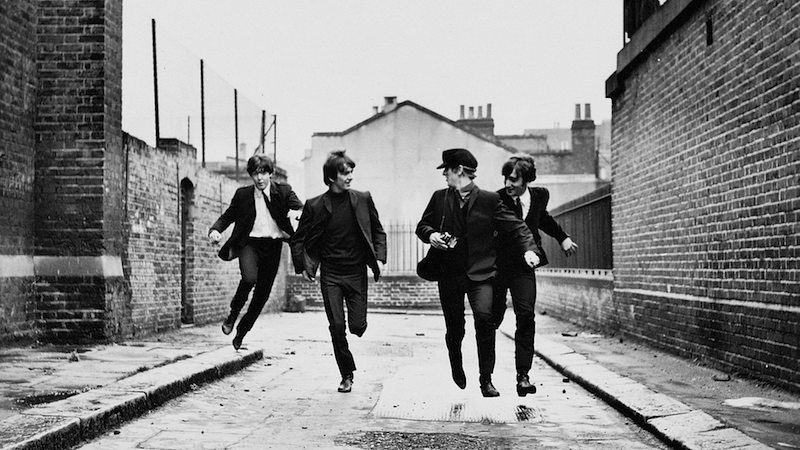 I love music almost as much as film, and have it on most all the time. It's a mood enhancer. My whole life, back to the earliest memories I have, is set to those special songs that signaled a golden age in popular music. Then and now, they comprise my own internal soundtrack.

As luck would have it, my musical consciousness dawned in the sixties, perhaps the most fascinating and turbulent decade of the past century, filled with music that reflected the foment, experimentation and intensity of the times.

To appreciate the magic of the sixties through the movies that capture it best, we first need a worthy lead-in from the prior decade: the one-man revolution that knocked the staid, placid '50s off its predictable course: Elvis Presley.

Sadly, Elvis would be largely eclipsed and irrelevant by the mid-sixties, his manager Colonel Tom Parker having misappropriated his star's talent in a series of increasingly hokey Hollywood features that took this gifted vocalist further and further away from his rich musical roots. Still, as quaint as his music and moves may have seemed to the hipsters of 1965, unquestionably Elvis had laid much of the groundwork for these new performers. He was the first white singing star to go beyond simply doing sanitized "covers" of R&B numbers, to actually assimilating the untamed sexual persona and animal rhythms of what was then called "race music." He thus opened the floodgates of rock'n'roll possibilities, influencing countless musicians to follow, including the Beatles.


The film that best showcases Presley at his peak — and also eerily mirrors some of the real-life pitfalls of his super-stardom — is "Jailhouse Rock"(1957), the story of an ex-con's unlikely rise to fame and fortune in the music world and Hollywood. More a fascinating film than a great one, undermined by some wooden acting and laughable dialogue ("Gee, Vince-you're really gones-ville!"), it does provide an unadulterated view of the young Presley's raw talent and charisma. In one memorable scene, we see Elvis actually discovering his own unique style and attitude, which instantly turns his prior serviceable rendition of a song into a brilliant one. With catchy Leiber and Stoller tunes and a solid early performance from "The King," "Jailhouse" is well worth a look.


It's virtually impossible to conjure up any new insights into the enduring musical phenomenon known as the Beatles. Still, if you haven't yet purchased the DVD or blu-ray of Richard Lester's irresistible "Hard Day's Night" (1964) — now in a superb Criterion Collection edition — you should do so now. Over half a century since its release, it remains the freshest, most breathtaking of musical rides. Just one of many highlights: the spontaneous rendtion of "I Should Have Known Better" in a train luggage compartment.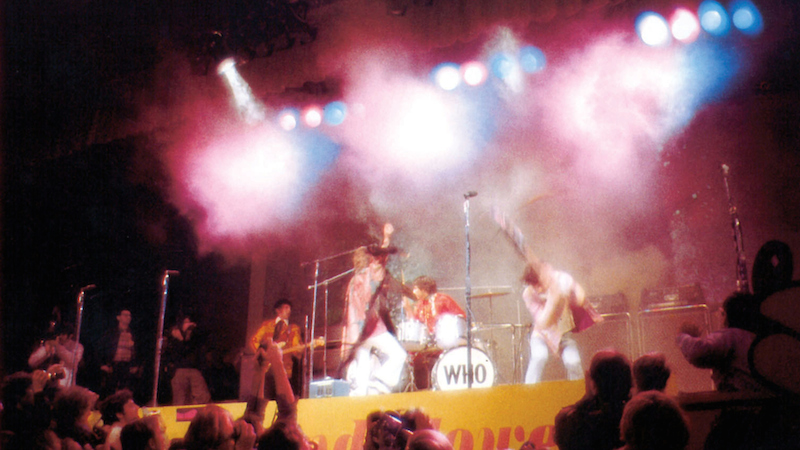 Next, we go psychedelic…D.A. Pennebaker's "Monterey Pop"(1968) holds the distinction of being the first rock concert film, shot at the Monterey Pop Festival in 1967. This movie captures California's pot and peace-oriented "Summer of Love" like no other, and features stand-out performances by Jimi Hendrix, The Mamas and Papas, Eric Burdon and the Animals, and George Harrison's musical muse, the gifted Ravi Shankar. If you want to see flower power in full bloom, catch "Monterey Pop."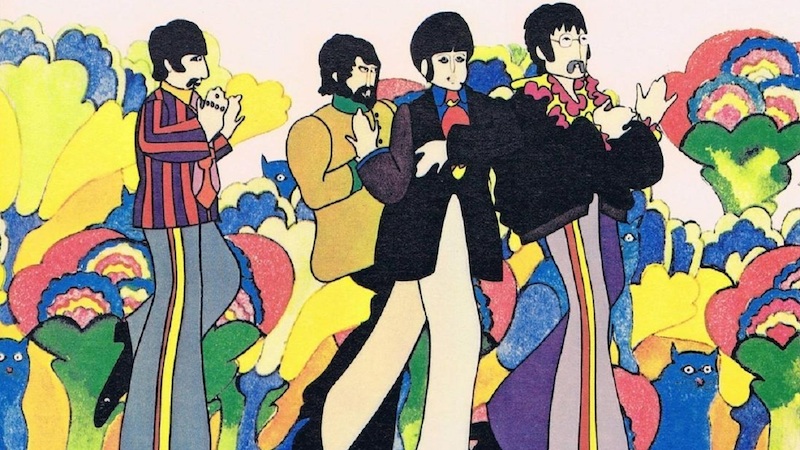 Back to the Fab Four, and "Yellow Submarine"(1968), an inspired fusion of Beatles music and the vibrant, tie dye color sensibility of artist Peter Max that became a visual signature for the times. "Submarine" holds up as a great movie for younger kids, as well as us aging flower children.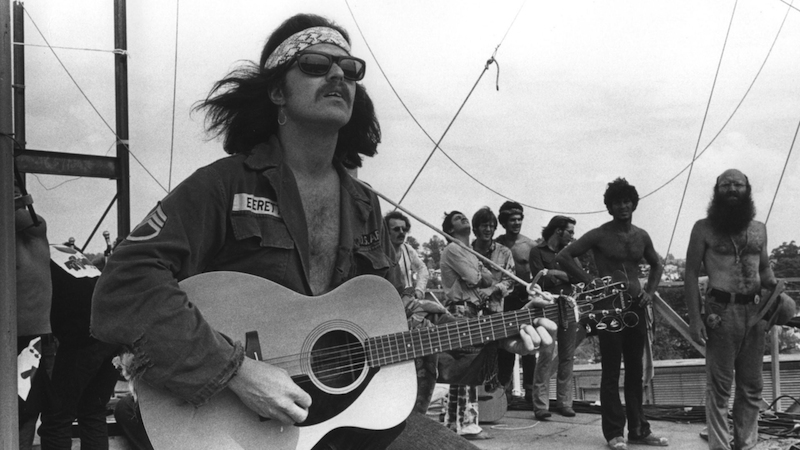 Then of course, there's the monster of all concert films-and concerts: "Woodstock: 3 Days Of Peace And Music" (1970). "Woodstock" is a long, immersive chronicle that makes you feel like you actually attended this most famous of rock festivals. Musician and "man/woman-in-the-street" interviews are interwoven with concert performances, all of it presented in the then-ground-breaking format of multiple on-screen images. The divergent outlooks of adult town residents and visiting hippies shed an amusing light on what used to be termed "the generation gap". What everyone seems to share, regardless of age, is sheer awe at the enormous influx of humanity that fueled this largest of all "happenings."


With the haunting "Gimme Shelter" (1970), we witness, with almost supernatural irony, the nasty, violent underside of the sixties drug culture in the very last month of the decade. An unflinching chronicle of the Rolling Stones's disastrous free concert at the Altamont Speedway (north of San Francisco), documentary filmmakers Albert and David Maysles train their lenses and record the unfolding of a real nightmare so effectively that even in the midst of some of the Stones's best music, one is supremely grateful not to have been anywhere near that concert, where one person died at the hands of the vicious Hell's Angels.

Well beyond their entertainment or nostalgic value, all these films are invaluable cultural documents of a tumultuous but undeniably exciting period in our history. Our collective state of unrest somehow inspired some of the best rock music ever. And that music gave the younger generation, who'd eventually inherit the mistakes of their forebears, a measure of solace, and more important, their own distinct voice.



More: 10 Musical Biopics that Will Leave You Humming