Late last night, one of Hollywood's old guard passed away in his home, surrounded by his family. Mickey Rooney was 93.
Though he would later become known as one of Hollywood's premier character actors, in his youth, Rooney was the box office draw, playing the plucky protagonist in a series of "Andy Hardy" films. From 1939 to 1941, America couldn't get enough of Rooney's eager face.
All of that changed with the coming of World War II, when Mickey joined the effort. In fact he may have signed up in part to get a break from playing those enthusiastic, spunky, can-do characters; Rooney once said of those years, "I was a 13-year-old boy for 30 years."
He was a small man who led an awfully large life. Mickey acted alongside (and supposedly dated) the incandescent Judy Garland, won two Oscars (and was the first teenager to be nominated by the Academy, in 1940's "Strike Up the Band"), apocryphally made Walt Disney change the name of his famous mouse to honor Rooney's verve, and had one of the longest running careers in the movies, making at least one film in a total of 10 decades.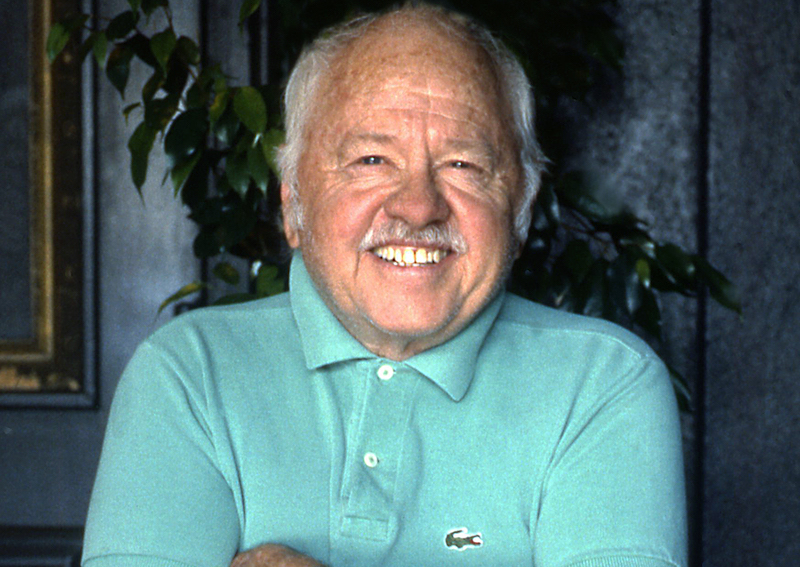 Though he would became more known for his troubles with gambling debts and wedding eight wives than his acting, Rooney seemed to take it all with the humor and poise he became famous for. "People say, 'How can you be married eight times?' But I played the hand the way I was supposed to," Rooney said. "I was friendly with most of my ex-wives. My God, there's a Mickey Rooney's Former Wives Marching Band!"
Tonight, stream a movie from one of America's most prolific artists, a man who always tried to keep everything – from angry exes to angry directors, from wild success to troubles with his extended family – in perspective.
As was tradition, we'll let Mickey get the last word:
"I don't regret anything I've ever done. I only wish I could have done more."