I just got back from San Francisco, a strange, beautiful, bewitching city that has been gradually revealing itself to me since my first visit over forty years ago. As with all great movies, every time I see it I see something new.
As a native New Yorker, I like some grit in my urban settings, and San Francisco has always had plenty. This historically wide open, progressive town has a long tradition of welcoming those who challenge established norms, attracting more than its share of radical thinkers, misfits, eccentrics, and yes, even psychopaths.
Lurking just beyond the wealth and romance of this world-class city, there's also a place of dark corners, of vintage signs for businesses long defunct, of fraying, out-of-the-way neighborhoods you may only visit by accident, or force.
The ghosts of this town, and the vague sense of danger it still exudes, are part of its powerful allure. Little wonder then that so many of our best movie thrillers have taken place there.
Few of the eight quintessential titles below will be unfamiliar, but like the city where they're set, they offer fresh, unexpected rewards with repeat visits. So go back to the place where Tony Bennett left his heart, and make yours beat faster.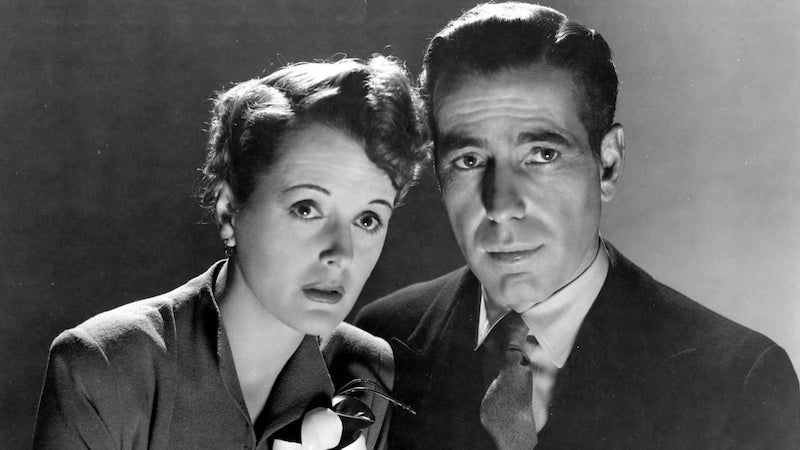 Ultimate private eye movie has Sam Spade (Humphrey Bogart) running down blind alleys on behalf of jittery client Brigid O'Shaughnessy (Mary Astor), all in pursuit of an elusive, priceless statuette. This bona fide classic made Bogie a star, and also launched director John Huston. Forever fabulous.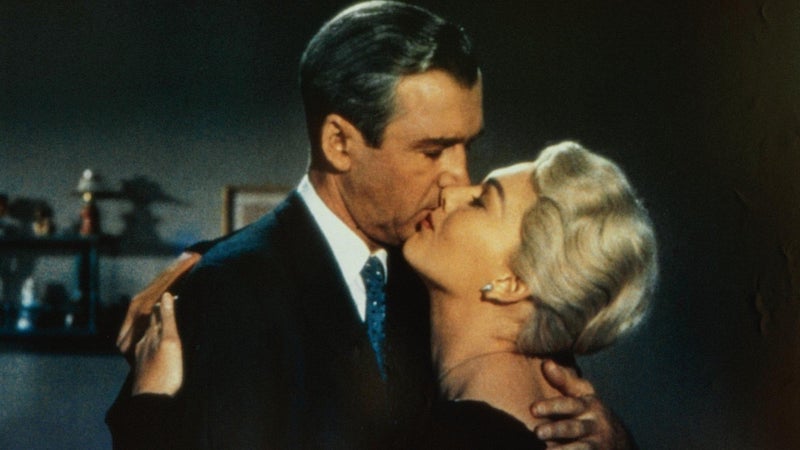 Retired cop Scottie Ferguson (James Stewart), who has a problem with heights, takes a case involving the beautiful wife (Kim Novak) of an old friend. But nothing is as it seems, and Jeff starts having feelings for the lady he's tracking. Moody, gorgeously shot entry is among Hitchcock's best.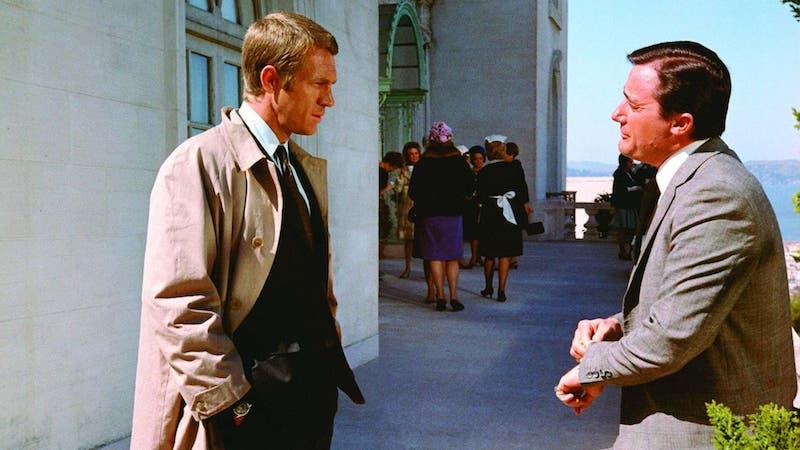 Steve McQueen plays the title character, whose mob witness gets killed while under his protection. Investigating who leaked the witness's location, Bullitt rubs slick DA Chalmers (Robert Vaughn) the wrong way. Co-starring a stunning Jacqueline Bisset, "Bullitt" is my desert island McQueen movie.
Detective Harry Callahan (Clint Eastwood) has zero tolerance for criminals. Now there's a serial killer out there, and Harry won't stop till he nabs him. His superiors at City Hall want him to play it by the book, but Harry only plays dirty. Eastwood owns the part that John Wayne famously turned down.
Harry Caul (Gene Hackman) is a bugging and surveillance expert who suspects the young couple he's tracking are in mortal danger, and that his work may contribute. Francis Ford Coppola's caustic, masterful portrait of alienation and paranoia boasts one of Hackman's best performances.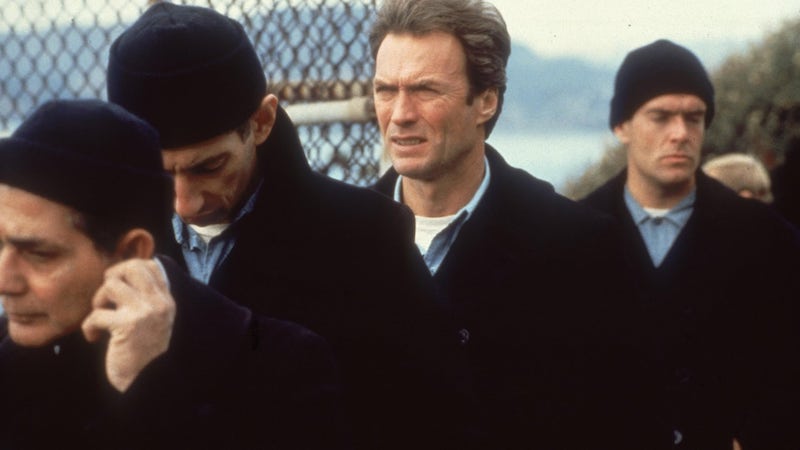 New Alcatraz convict Frank Morris (Clint Eastwood) is told by the warden (Patrick McGoohan) that escape from the island fortress is impossible, then goes on to prove him wrong. Fact-based tale from Clint's frequent collaborator, director Don Siegel, is riveting throughout.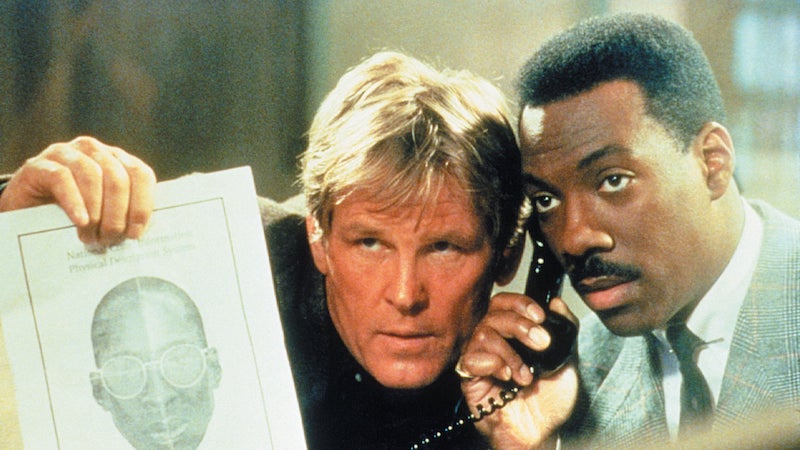 Jack Cates (Nick Nolte), a tough cop on the trail of some deadly criminals, springs convict Reggie Hammond (Eddie Murphy) from jail to help him for just 48 hours. Wildly entertaining buddy film is a superb showcase for the comic talents of Murphy, and the gruff Nolte also excels as his foil.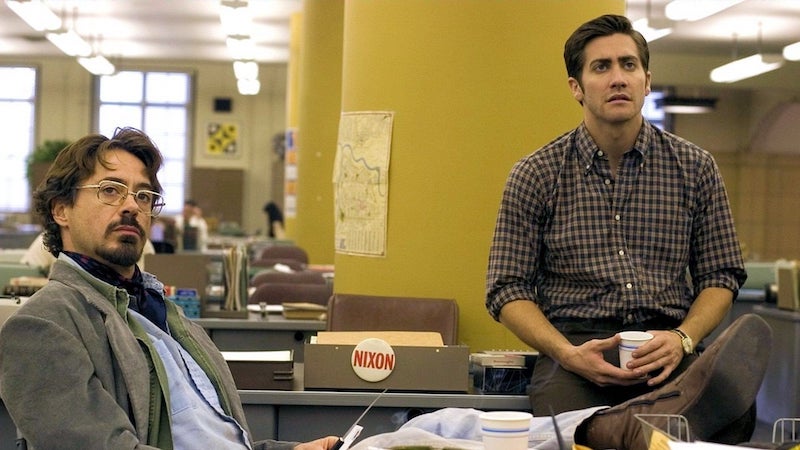 Engrossing thriller revisits the early seventies, when the Zodiac killer terrorized the Bay Area. Cartoonist Robert Graysmith (Jake Gyllenhaal) is obsessed with the case, and teams with investigator David Toschi (Mark Ruffalo) and reporter Paul Avery (Robert Downey, Jr.) to identify this elusive monster. But will they succeed?
More: 10 Great Movies Set in 10 Great Cities
6 Movies for a Hard Day's Night — Swinging '60s London on Film