Last spring, at age 83, Anthony Hopkins became the oldest person ever to win a Best Actor Oscar, for his astonishing portrayal of a proud man struggling with dementia in "The Father" (2020).
It was, in fact, his second Best Actor win; he'd won the first time nearly thirty years before, after scaring us all to death as Hannibal Lector in "The Silence of the Lambs" (1991). He'd also been nominated in the Supporting Actor category just two years ago for his subtly shaded turn as Pope Benedict in "The Two Popes" (2019).
Spry, bemused and mischievous, the Welsh-born Hopkins seems to be everywhere now. Just go on social media and watch his dancing videos. This knighted, much honored, deeply revered player seems to delight in challenging the notion that like an old soldier, an old actor should simply fade away. Not for Tony — excuse me, Sir Tony!
His blazing talent was evident early on: at 27, he was personally selected by Sir Laurence Olivier to join the highly prestigious National Theatre in London. Three years later, he turned in a suitably intense performance as Prince Richard in the much acclaimed "The Lion in Winter" (1968), earning a BAFTA (British Oscar) nomination.
Still, Hopkins would not become a bankable star for another quarter century. He moved to Hollywood for a second time after the huge success of "Silence," and never really left except to make films abroad, like his two fabulous period dramas with James Ivory, "Howards End" (1992), and "The Remains of the Day" (1993).
Many know him for these roles, and certainly for his Hannibal Lector portrayals, which he's reprised twice to lesser effect.
But this actor's prodigious gifts also shine through in several earlier films, made on more modest budgets, that amply reward your time and attention. Notably, four of them are based on true stories.
Watch these, and you'll make the happy discovery that Anthony Hopkins is equally brilliant working on a smaller canvas.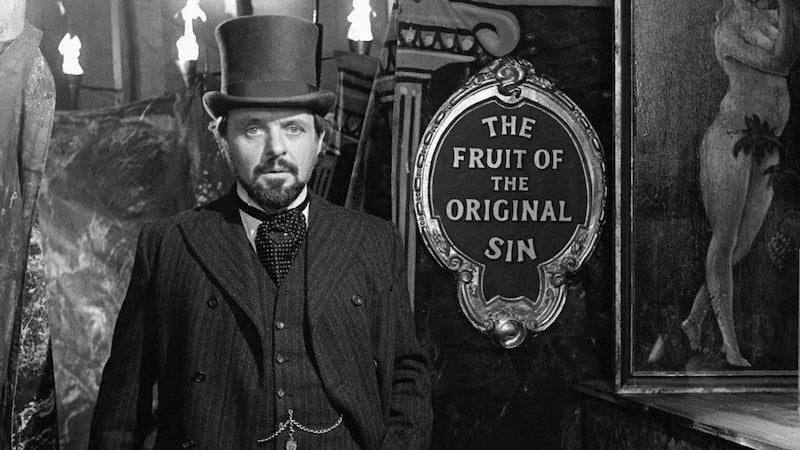 David Lynch's Oscar-nominated film, set in the Victorian era and based on fact, traces the efforts of a surgeon, Dr. Frederick Treves (Hopkins) to rescue the disfigured John Merrick (John Hurt) from a carnival sideshow and expose him as a thinking, feeling human being. Beautifully shot (in black and white) and played by a stellar cast.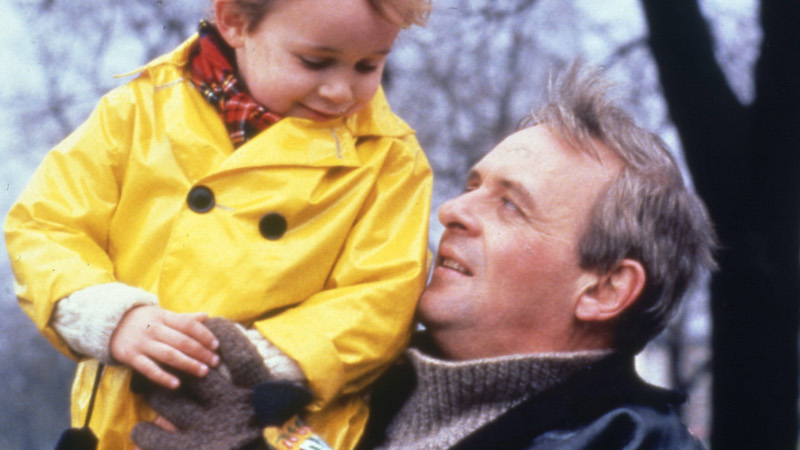 Hopkins plays Bill Hooper, a man consumed with anger over the losing his marriage and custody of his young son. When he meets Roger Miles (Jim Broadbent), a man in the same position, he encourages him to sue for custody in an effort to achieve what he couldn't. The case becomes an obsession, which eventually forces a reckoning.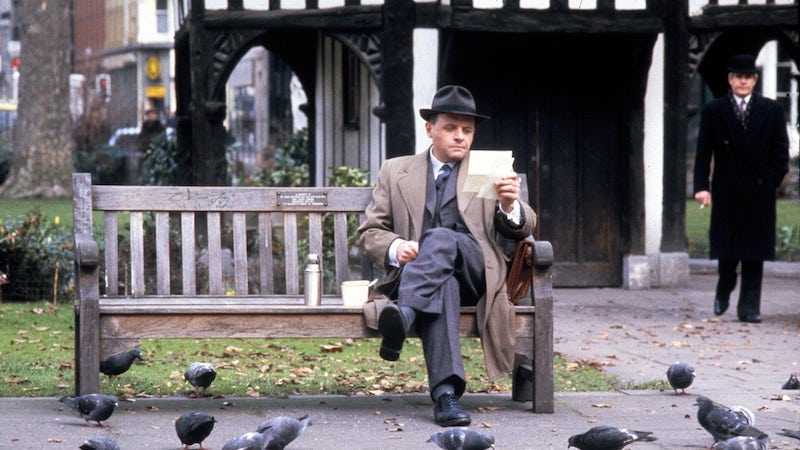 New York editor and book lover Helene Hanff (Anne Bancroft) sustains a long correspondence with London bookseller Frank Doel (Hopkins), who supplies books and friendship over two decades. It may sound slight, but these superb actors give it heart and charm. Look for the glorious Judi Dench, who plays Nora, Doel's loving, steadfast wife.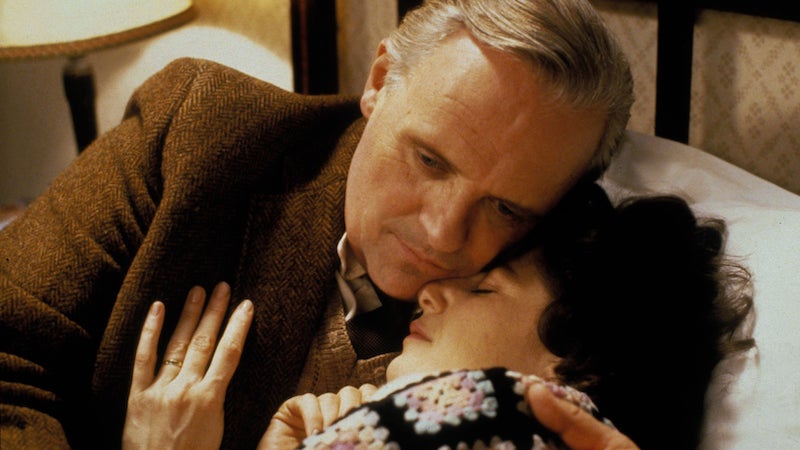 In this touching fact-based drama, Hopkins is C.S. Lewis, a respected writer and Oxford don accustomed to a fairly solitary life. One day he agrees to meet fan Joy Gresham (Debra Winger), a brash, direct American divorcee. As different as they are, a deep bond develops between them. Yet this unexpected love is soon threatened by serious illness.
Roger Donaldson's delightful fact-based film follows New Zealander Bert Munro (Hopkins), who's worked tirelessly to turn his vintage Indian motorcycle into a machine of awesome power. He travels to the Bonneville Salt Flats in Utah to attempt a new land speed record. But nearing 70, is he really up to the task? It's great fun finding out.