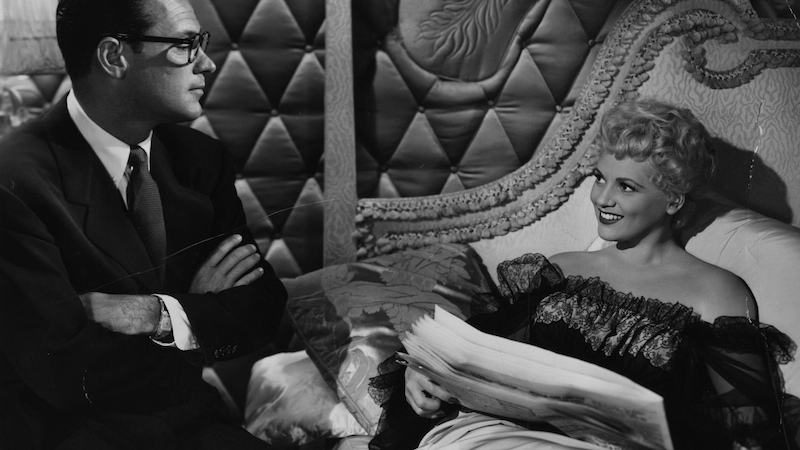 Congratulations! Dates one and two went so well that a third date is now on the books. This is a critical juncture. The charming awkwardness of the first couple of dates is wearing off and relationship potential is beginning to seem like solid currency.

Watching a movie at home is a great way to find out more about each other without all the distractions of restaurants and bars. That said, both halves of the couple likely have a comfort zone they'd prefer to stay within as things develop.

Like all forays into vulnerability, when choosing a movie to watch at this stage in the game, a few ground rules are required: nothing overtly sexual, or that might produce the urge to squirm; no movies designed to make you cry (sorry, Steven Spielberg); nothing gratuitously gory (it inhibits romance); and finally, no deeply weird movies that will make you wonder whether you are dating R. Crumb, or the Beale sisters from "Grey Gardens" (1975).

Instead, go for classic (like you), funny (also like you), fascinating (hey, that's you too!), cool (naturally) and sweetly nostalgic (everyone's got a softer side). Follow this can't-lose formula, and someday soon, you could be the couple that reminds everyone you know of a legendary screen romance.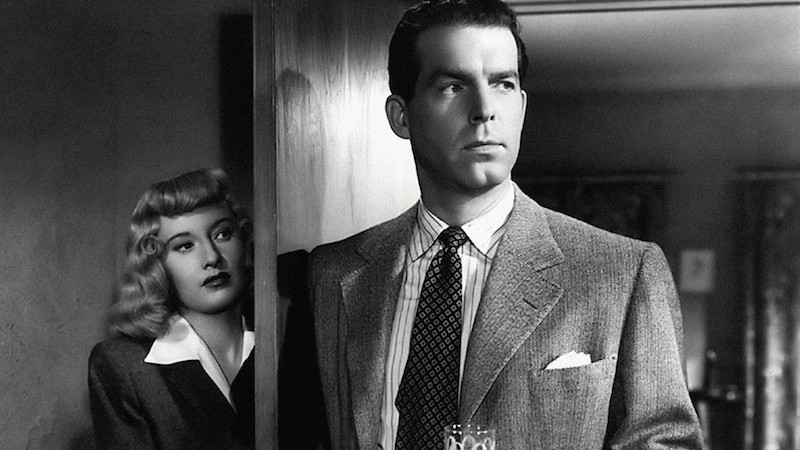 On-screen Couple: Insurance salesman Walter Neff (Fred MacMurray) falls for policy-holder Phyllis Dietrichson (Barbara Stanwyck) and conspires to free her from her sour, bullying husband, with disastrous consequences.

Third-Date Factor: Adapted from James M. Cain's hard-boiled detective novel, with a screenplay co-written by Raymond Chandler and Billy Wilder, it's a noir classic. Plus, it's sexy without offering a trace of embarrassment. The dialogue bites and zings, while all the twists and turns of this mystery will keep your peepers glued to the screen.

Compatibility Factor: Major red flag if your date takes notes on Phyllis's schemes.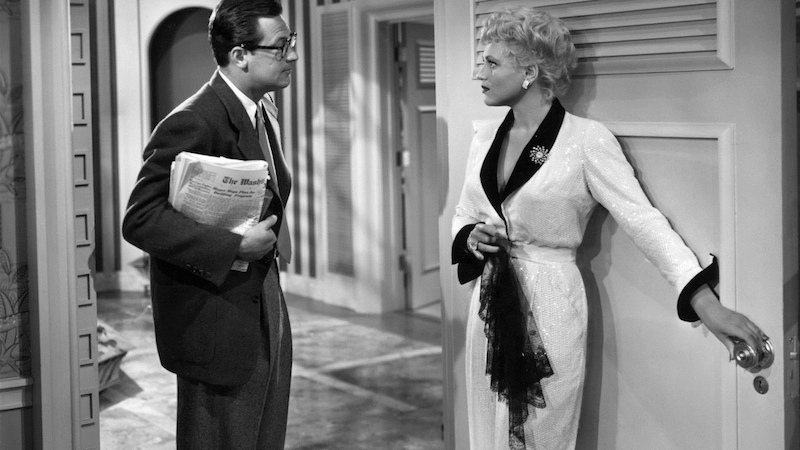 On-screen Couple: When journalist Paul Verrall (William Holden) is hired by "up from the streets" tycoon Harry Brock (Broderick Crawford) to tutor his supposedly ignorant bit of arm candy, Emma "Billie" Dawn (Judy Holliday), discoveries are made on all sides. Hardly smooth himself, Brock gets so much more than he bargained for.

Third-Date Factor: As knowledge is shared, love blooms. It's a nice template for bringing out the best in each other. Plus, "Born Yesterday" is a hilarious joy, as Holliday's brilliance sneaks up on the audience. The Academy agreed and gave her the Best Actress Oscar.

Compatibility Factor: Paul and Billie reveal truths about the deceptive nature of surface appearances, and the mind's relationship to the heart.

On-screen Couple: In this case, a foursome: John, Paul, George, and Ringo- although actress Eleanor Bron is also on-hand.

Third-Date Factor: Great music, vivid 1960s flavor, and a jolt of pop energy supplied by director Richard Lester. And it's the first Beatles outing shot in color. "Help!" doesn't need any.

Compatibility Factor: Who's your favorite Beatle, and why? Discuss.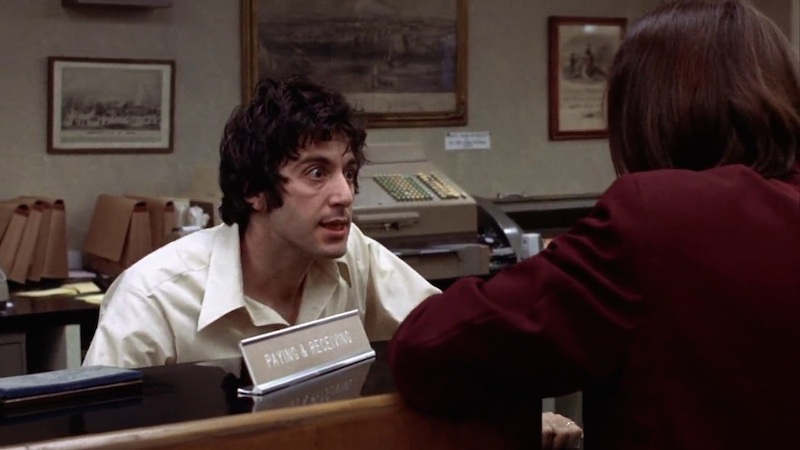 On-screen Couple: Inspired by real-life robbers, "Dog Day Afternoon" seals Sonny Wortzik (Al Pacino) and Salvatore "Sal" Naturale (John Cazale) inside a Brooklyn savings and loan with hostages, in a heist gone terribly wrong.

Third-Date Factor: If your date hasn't seen it, you get to be the one to introduce this iconic early Pacino outing. If you've both seen it, then each of you can talk about your favorite parts. If your date sneers at "Dog Day Afternoon," there may not be a fourth date.

Compatibility Factor: Possible revelations include: claustrophobia, compassion for bumbling bank robbers, anti-establishment sentiments, and mutual admiration for a young, roaring Al Pacino.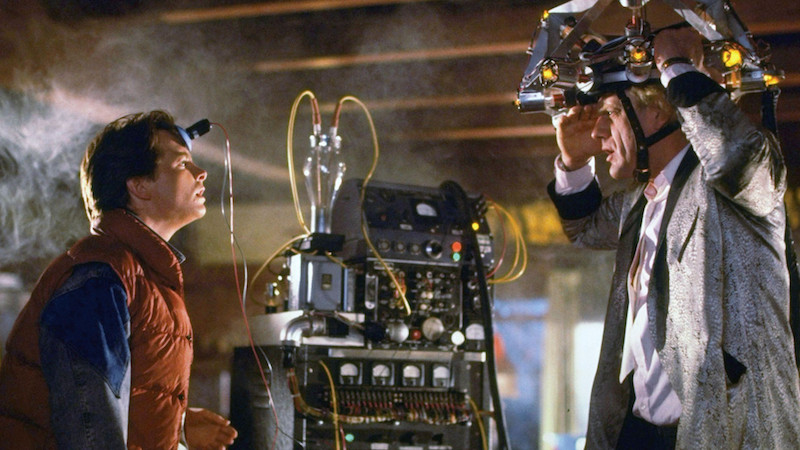 On-screen couple: Marty McFly (Michael J. Fox) and Emmett "Doc" Brown (Christopher Lloyd). Oh, and not to suggest a threesome, but the fetching Lea Thompson also appears as the love interest.

Third-Date Factor: Not only is "Back to the Future" a fun nostalgic romp, it can lead to entertaining "what if" conversations and "how my parents met" stories.

Compatibility Factor: The dictates of destiny on-screen may inspire similar ideas off-screen. And beyond that, anyone who doesn't like "Back to the Future" is totally suspect.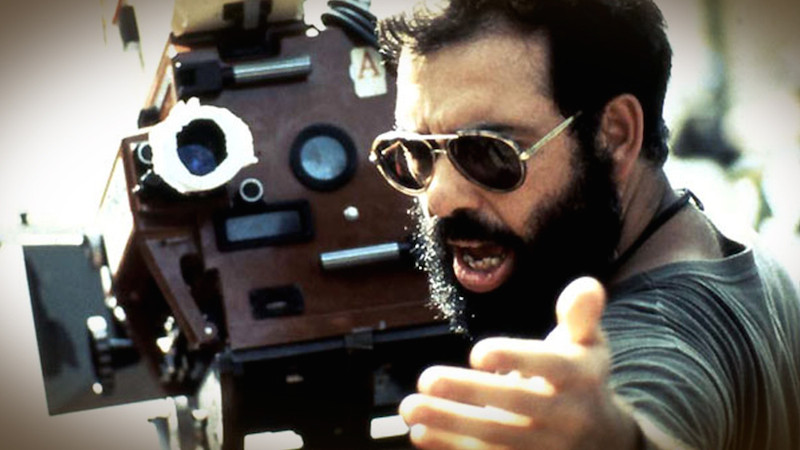 On-screen Couple: Director Francis Ford Coppola and his passion project: the production that almost took him — and everyone else — down with it.

Third-Date Factor: Narrated by Coppola's then-wife Eleanor, "Hearts of Darkness" charts the grueling process of shooting "Apocalypse Now". As Coppola said: "We were in the jungle, there were too many of us, we had access to too much money, too much equipment, and little by little we went insane." No romance factor here, just a jaw-dropping series of mishaps behind one of our greatest movies, and therefore, plenty to talk about.

Compatibility Factor: The couple that shares an interest in gutsy cinematic risks, and in documentaries, may be very well suited indeed.

On-screen Couple: Christopher Guest's ensemble comedy about the world of canine competition is packed with outrageous couples, none of whom you are likely to resemble. Right?

Third-Date Factor: Laugh-out-loud funny satire in which the discomfort belongs solely to the characters onscreen. That said, the prevailing silliness should help you let your hair down with your new friend.

Compatibility Factor: The movie is just as funny to people who prefer cats, or parakeets, or gerbils. So, if your date isn't laughing, run away!