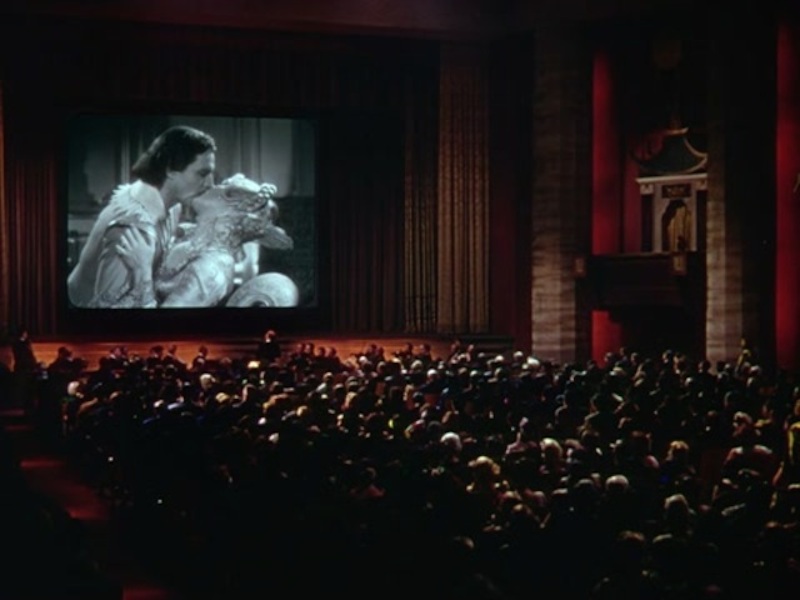 In an era when an increasing number of us are consuming movies at home — or worse yet, on our phones — it's easy to forget the central role movie theaters played before the advent of television, home video and streaming.
To understand the power of "the cinema" in our past, and the comfort and escape it offered our forebears, we need only think back to the Great Depression, when many people would skip a meal to be able to afford going to the movies.
It was not just about what was up on the screen, but the whole package: the warm popcorn, oversized Cokes, and dark, cool theaters you could get lost in. Beyond that, there was a powerful feeling of community and shared humanity, as perfect strangers of different backgrounds experienced something together that for a time united them, in laughter or tears.
Thankfully, we still have theaters that do the very same thing. But there are fewer of them, and since viewers will soon be able to pay a premium to watch first-run movies at home, these wonderful spaces will have to innovate to keep their customers coming back. (This is already happening, with exhibitors offering plusher seats, full meal service, and more special events and screenings).
There's a lot at stake in making sure that cinemas survive. Of course, it's the pictures themselves that best reflect what going to the movies has meant to us over the past century. So let's revisit some memorable scenes that capture the magic of seeing films the way they were always meant to be seen: with an audience, and in a theater.

More: Reel to Real — 12 Mesmerizing Movies About Making Movies