Do you remember Walter Brennan? Sure you do. No? Well, you should. After all, he spent four decades as sidekick to some of the top stars in the business. If his face isn't familiar, I'll bet you'd recognize his voice. Like Cagney, Bogart, and Mr. Magoo, Brennan owned a voice that was unmistakable. It became fodder for comedians and impressionists, and I'm pretty sure one of your uncles took a crack at it, too.
Brennan was the go-to guy when a director needed a town drunk, a good-hearted hobo, a local priest, or a deputy (he was indeed a natural for Westerns). But to say he was merely adept at playing local yokels undermines his achievements in the business. Brennan won the first ever Best Supporting Actor Oscar in 1937, and by 1941 had won it twice more.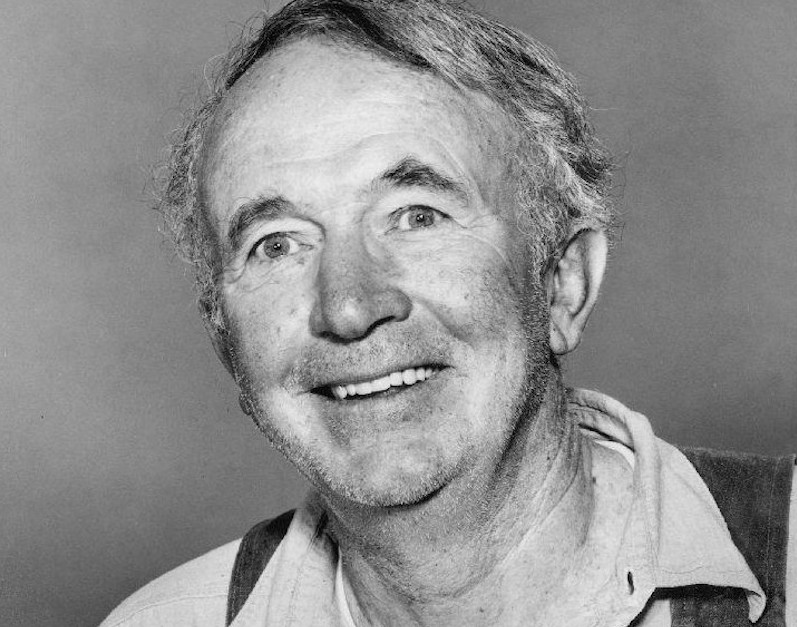 His feat of winning three Academy Awards wasn't matched by another actor until Jack Nicholson and Daniel Day-Lewis did it decades later (and Nicholson and Day-Lewis needed a lot more than four years to equal Brennan's record). To date, Brennan is still the only actor to win three statuettes for Best Supporting Actor.
Some at the time felt Brennan's Oscar triumphs came because extras were allowed to vote in those days. Brennan spent his early career as an extra and had remained a friend and supporter of their union. When he won his third statue for his fiery turn as Judge Roy Bean in "The Westerner" (1940), the Academy felt enough was enough, and denied the extras their vote. Phooey.
But did it matter? Not really. No one felt Brennan's Oscars were undeserved, and he was on his way to becoming a treasured movie figure, playing an assortment of cowhands and scruffy layabouts with names like "Pops," "Doc" and "Stumpy." His characters may have had names that recall the seven dwarves, but they helped Brennan cement his status as Hollywood's top second banana.
Born in 1894 and raised north of Boston, Brennan studied engineering at Cambridge Rindge and Latin School (the same public high school attended by Matt Damon and Ben Affleck). Prior to his Hollywood years, Brennan's life included working in vaudeville, a job as a bank clerk, an Army hitch in World War 1, a stint on a pineapple farm in Guatemala, and a gig as a real estate speculator in Los Angeles. Temp agencies must have loved him.
When California land values dipped in the twenties, Brennan supported himself by working in silent films. The advent of sound helped him, for it was then that his distinctive New England accent came into play. Brennan, stubborn as most of the characters he played, stuck to his accent even when playing Southern coots. Nobody minded in the least.
Ironically, Brennan owed some of his success to a pair of unfortunate events. Exposure to poison gas in the First World War left him with a reedy, scratchy voice, and an accident in 1932 cost him most of his front teeth. These disasters would've ruined most aspiring actors, but they moved Brennan to the front of the line when directors were casting codgers. This sometimes resulted in strange screen credits, as when Brennan appeared in a film billed simply as "Old Atrocity." He was 39! Yet he was so good at stealing scenes that producer Sam Goldwyn signed him to an exclusive contract in 1935. Sam didn't do that too often.
Brennan embraced his role as Hollywood's favorite geezer. He was known to wear an assortment of false teeth and whiskers, and to slouch so he'd seem shorter than his actual height of 5'11". If a role required a limp, he'd put rocks in his shoes. The more downbeat and downtrodden he became, the more audiences loved him.
Brennan occasionally played against type: For instance, in Fritz Lang's "Hangmen Also Die" (1943), he portrays an anti-Nazi German (!). Lang had also used Brennan in "Fury" (1936), in which the actor first shared the screen with the great Spencer Tracy. (He'd appear with Tracy again, most notably in 1955's "Bad Day at Black Rock"). Not bad, considering Brennan wasn't exactly Kate Hepburn; after all, she had her front teeth, and used them.
He was the pastor who counsels Gary Cooper in "Sergeant York" (1941), the drunk who takes cares of Humphrey Bogart in "To Have and Have Not" (1944), and the old cripple who stays loyal to an embattled John Wayne in "Rio Bravo" (1959).
Now do you remember this guy?
By the late 1950s, Brennan was busy narrating several spoken word recordings which became radio hits, and starring as patriarch Amos McCoy in "The Real McCoys", a TV show about a West Virginia farming family that relocates to California. How popular was the program? It chalked up a total of 224 episodes between 1957-1963.
Brennan was married with three children, conservative politically, and a shrewd negotiator, cutting production deals that made him wealthy. Most of all, he was a great actor who loved to work, which he did until his death in 1974.
If Jimmy Stewart was the "everyman" of his time, Walter was "every old man".
Enjoy one of Brennan's films tonight. Maybe you'll recognize him, now.