Though her movie career lasted only 15 years during the twenties and thirties, Greta Garbo's impact on the industry and on audiences — was unparalleled. And her potent magnetism and allure defy the ravages of time.

It starts, of course, with her astonishing beauty: the luminous, penetrating eyes, flawless skin, sublime bone structure, and features in perfect proportion. The camera didn't just love her; it worshipped her.

Her breathtaking looks were amplified by an essential mystery that manifested itself on-and off-camera. You could sense that on a fundamental level, Garbo was unreachable and unknowable. And that's precisely how she wanted it, because it was the truth.


Unlike any other star of her time, Garbo did everything her way, and her studio, MGM, had to go along. No publicity, no interviews. Everyone else had to play the game, but not Garbo. If anyone complained, she'd simply threaten to go back to Sweden.

She was born in Stockholm in 1905, into an impoverished family. In her teens, early stints in modeling led to small acting parts. After going to drama school, she met film director Mauritz Stiller, who'd become her mentor.

After making a splash in a couple of films overseas, Hollywood beckoned and Greta came to the States with Stiller in 1925, just twenty and knowing no English. MGM had asked for her but at first they seemed to have forgotten her. Then an electrifying screen test reminded them of the raw talent they had in their midst.


Greta made a big hit with her first film "Torrent" (1926), and head of production Irving Thalberg was duly impressed. He would go on to shape Garbo's distinctive image as an enigmatic, often tragic young woman who had lived many lifetimes and suffered in spite of, or perhaps because of, her incredible beauty.

Garbo would stay on in Hollywood, while Stiller would soon return to Sweden, disgusted with the studio system. Though committed to her career, she was never really happy. A shy, solitary, somewhat depressive woman by nature, she hated the glitz and blatant artificiality of the town and the business. So she set her own rules.

Her hits over the years included "Grand Hotel" (1932), "Camille" (1936), and "Ninotchka" (1939), her only comedy. Every Garbo release received the full build-up from the studio, they were all considered "prestige pictures."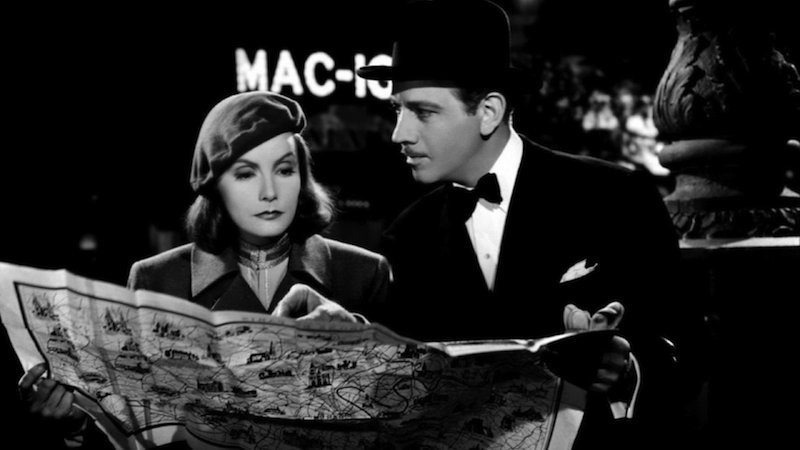 When war broke out in 1941, the international market dried up for films and Greta was automatically a less attractive asset. Having just made her one and only flop (1941's "Two-Faced Woman"), Garbo decided it was time to retire.

She'd soon move to New York City, and spend the rest of her life there, always seeking to maintain her privacy. Though she could be reclusive, she cultivated a group of close friends with whom she would socialize and sometimes travel. And though she had her share of lovers, most notably silent screen star John Gilbert, she would never marry.

After retiring, she'd be offered a host of film offers over the years, including the part of Norma Desmond in "Sunset Boulevard" (1950). Sometimes she'd show initial interest, then disengage at the first sight of a problem. Her heart just wasn't in it.

But while we had her in the spotlight, oh my. Someone once said that Garbo was even more beautiful in person, but it's hard to imagine that being even possible. Describing the distinctive Garbo magic, director George Cukor said: "She had a talent that few actors or actresses posses. She would move her head just a little bit and the whole screen would come alive, like a strong breeze that made itself felt."

Greta Garbo passed away in her beloved adopted city in 1990, at age 84. Though she'd vanished from sight for over four decades, her public had never really forgotten her. After all, how could they?


More: Bette Davis Eyes — 13 Rare Photos of an Unforgettable Star