Turning leaves, the appearance of tweed, and the visceral thrill of a cool nip in the air all evoke a seasonal tide turning. Autumn on film is one of the medium's richest commodities, and a visual feast to mirror the one that rolls around every November.
Filmmakers can't resist all that color or the movement of falling leaves, with deep nostalgia swiftly evoked in a few frames of swirling red and gold. Regardless of plot, cast or dialogue, the unsung hero of the autumnal movie is the cinematographer.
Fall on film seems to break into two categories: city and country; and that city is most often New York. It not only dresses the part, but the energy that arrives in town after Labor Day belongs to a law of physics.
Everything and everyone returns from their summer rentals, and the city's engine turns over for the start of the real year. Suddenly, there are exhibits, performances, cocktail parties, and more interesting clothes. People get together and things happen.
But let's not get too stuck on the imagery of the equinox. Fall brings on rich material for plots involving schools, football season, the World Series, Thanksgiving, and the season of the witch, Halloween. Autumn movies bring us indoors just as we're realizing we'll need to spend more time there anyhow.
Here then is a sampling of great titles that set the autumn scene without falling into cliché. So now, grab a cable-knit cardigan, warm a mug of cider, and enjoy these legends of the fall.
Fall is cross-country season, and long before there was "Chariots of Fire," "The Loneliness of the Long Distance Runner" was sending reform school resident Tom Courtenay over hill and dale, across streams and fields in Tony Richardson's brilliant adaptation of Alan Sillitoe's 1959 short story. The cold, wet English countryside is an evocative presence that makes one yearn to lace up and leap into the bracing wind. As he runs, Courtenay's character, Colin Smith, revisits the unfortunate circumstances that put him there. The film itself, anchored by Courtenay's performance, offers the rush of breaking a four-minute mile. Michael Redgrave is also terrific as the troubled young man's mentor. Stream it tonight.
Director Yasujiro Ozu's last film, this 1962 meditation on loneliness, even within families, aches with the melancholy that certain autumn afternoons can bring. Both of those periods are the third quarter, so to speak; late in the game, but not quite over yet either. Ozu uses this tension to lyrical effect in this story of a father frightened of transition who resists his daughter's marrying. Subtly drawn yet powerfully incisive, this is the work of a master filmmaker at the peak of his powers. Hopefully, it inspires a broader examination of this Japanese director's astonishing oeuvre.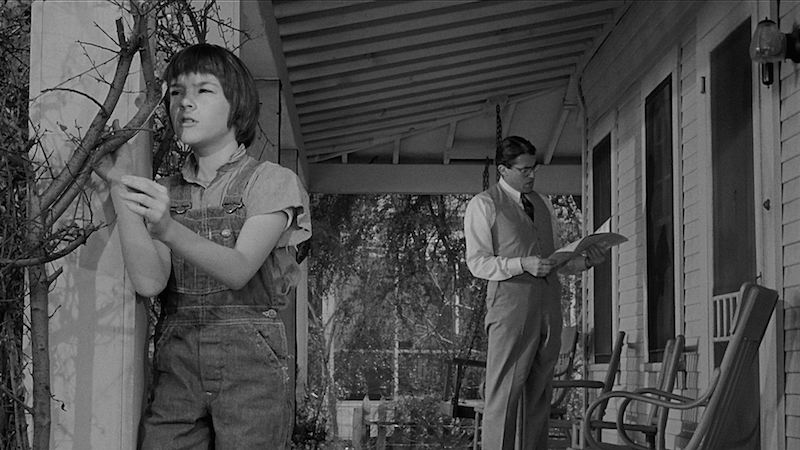 Though Harper Lee's novel and Horton Foote's screenplay may properly belong to the summer heat of the Deep South, the hovering specter of Boo Radley creates a solidly spooky mystery. Summer turns to fall and next we experience the amazing Mary Badham (as Scout) taking a terrifying walk through the woods on Halloween. That ham costume gets us every time, as does the final reveal. Among the film's eight (count 'em) Oscar nominations, Foote won for his screenplay and Gregory Peck triumphed for Atticus, the father we'd all have wanted. This "Mockingbird" will never die. Stream it tonight.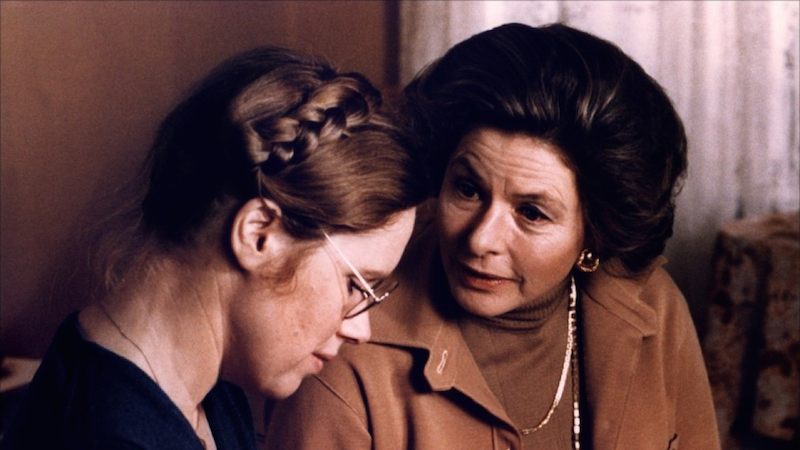 It's Bergman (Ingrid) meets Bergman (Ingmar) in their only cinematic outing together, and these two old pros fashion a searing psychological study. Unflinching, moving, and ultimately redemptive, the difficult (to say the least) mother-daughter dynamic between Bergman and Liv Ullmann is excoriating, presenting us Swedish angst in its most potent form. Shot by longtime Bergman cinematographer Sven Nyqvist, "Sonata" is a symphony of autumnal hues and emotions just barely holding off the deep frosts of winter. As with most Bergman, it's demanding but worth it. (This was Ingrid's last Oscar nod, capping an amazing career.)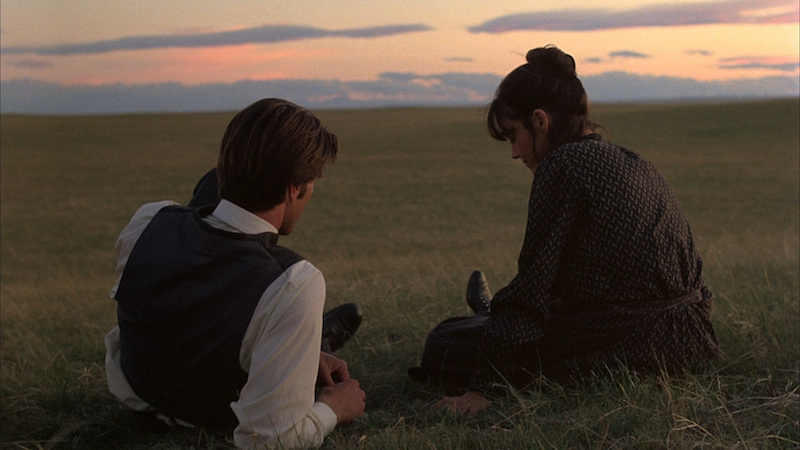 Autumn is harvest time and Terrence Malick's tragic love triangle plays out against a prairie landscape where the threshing machine serves as both practical tool and omnipresent symbol. Locusts, it turns out, are not the greatest menace on hand, as hard luck migrant workers Richard Gere, Brooke Adams, and the astonishing fifteen year-old Linda Manz conspire to deceive the terminally ill farmer who employs them, played with noble reserve by Sam Shepard. Well, it doesn't quite work out. Dreamy and elegiac, with stunning cinematography, "Days of Heaven" is a Malick masterpiece. Stream it tonight.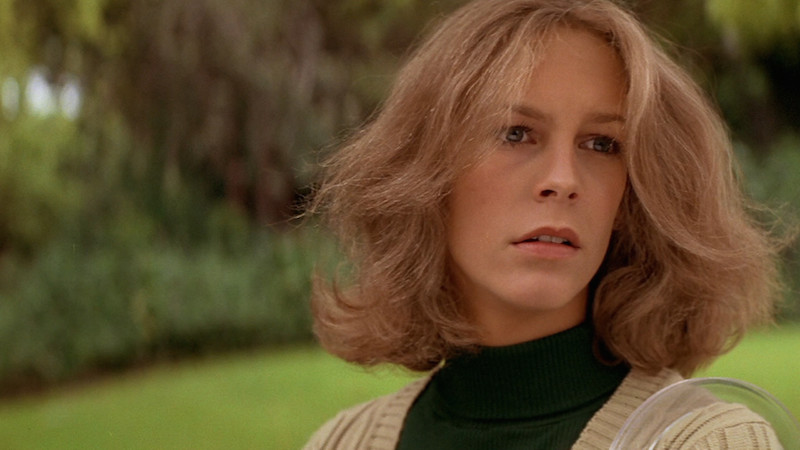 There is only one true "Halloween" movie in this seemingly endless film series, and it's the 1978 original starring Jamie Lee Curtis, Donald Pleasance, and a very scary white mask. As babysitter Laurie, Curtis takes on the first incarnation of deranged killer Michael Myers, blissfully unaware that this is not the last time she'll see him. Fortunately, she has luck on her side, as she escapes a very nasty knife on numerous occasions by mere inches — and she manages all this while wearing clogs! The relentless Myers's inhuman affect, largely achieved via that expressionless mask, only reinforces the belief that he can't be killed. Ever. Franchise gold! Stream it tonight.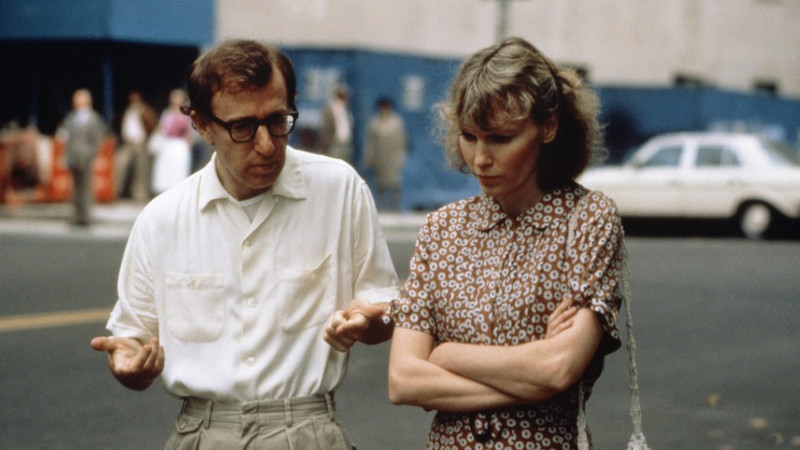 How better to usher in the fall than with a vintage Woody Allen movie constructed around relationships that change along with the seasons in New York City? The movie's temporal and psychic anchor is the Thanksgiving table of Mia Farrow's Hannah, laden with family dynamism and dysfunction — alongside the garnet yams and pumpkin pies. A starring role goes to Central Park, where Allen's Mickey and Dianne Wiest's Holly, one of the titular sisters, walk and talk. "Hannah" is a pitch-perfect blend of comedy and drama, exploring the doldrums of middle age, the romantic crackle of new feelings, and the power and peril of self-delusion.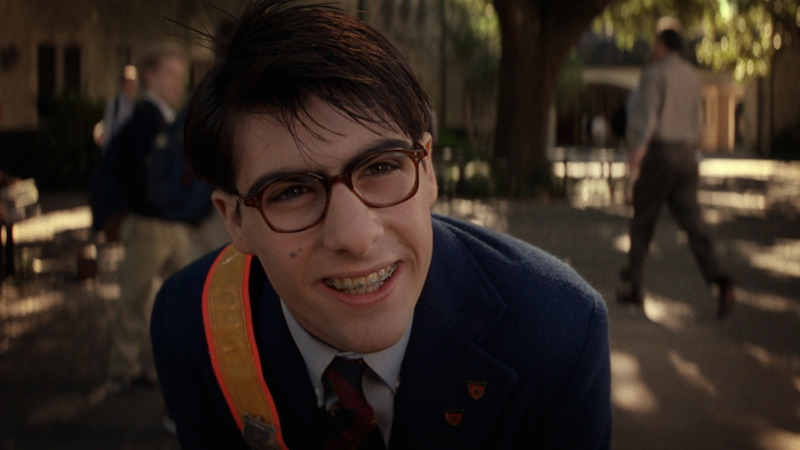 With The Catcher in the Rye still not filmed, it is down to Jason Schwartzman's Max Fisher and "Rushmore" to offer the best antidote to the longueurs of "back to school" syndrome. "Rushmore" transforms tony prep schools into cool sites of whimsy and romance, and better yet, it also rehabilitates the beret. It's still a bittersweet treat to watch Schwartzman and a deadpan Bill Murray vie for the affections of teacher Olivia Williams. This eternally quirky outing announced the arrival of a major directorial talent in Wes Anderson. And, oh, that soundtrack: "Oh, Yoko" and "Ooh, La La." Stream it tonight.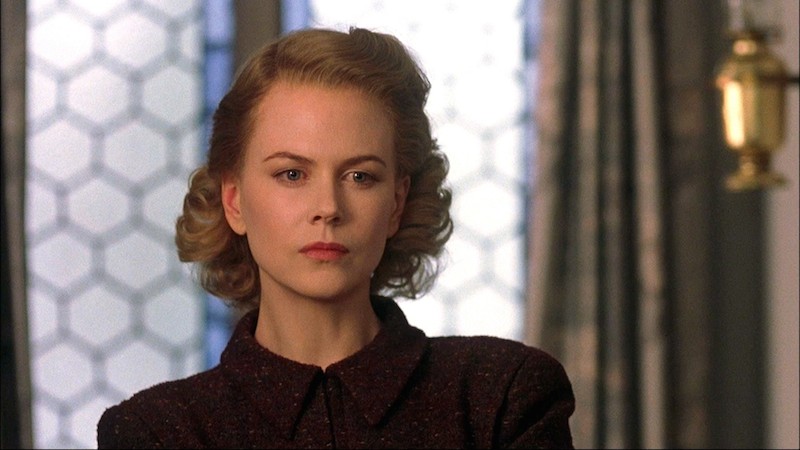 It is a permanently gray, autumn day on the Island of Jersey; which is just as well, since the sun is not allowed inside the house inhabited by Nicole Kidman's Grace and her two children, Anne and Nicholas. Both kids suffer from a rare disorder that makes them catastrophically sensitive to daylight. One of the most intelligent and nuanced horror movies in recent memory, "The Others" makes the most of its isolated setting, a cavernous old house, and Kidman's tightly wound chilliness. Unapologetically old-fashioned, Alejandro Amenabar's chiller owes a debt to Jack Clayton's "The Innocents" (1961), but it also stands on its own as the kind of Gothic chiller they don't make anymore.