Robert Duvall fully earns the hallowed term "actor's actor." He is superb in most anything he's in. And at age 83, he's still doing his thing. On a plane recently, I finally caught Tom Cruise's diverting thriller "Jack Reacher" (2012), and there was octogenarian Duvall playing a gun dealer, stealing every scene he was in.
Watching him ace this small but key supporting role made me feel it was time to pay tribute to a man who's appeared in some of the greatest films of the past half-century.
Born to William Howard Duvall, a career military officer from Virginia, and his wife Mildred, an amateur actress and descendant of General Robert E. Lee, Duvall's childhood was peripatetic; his father was transferred frequently to various bases around the country.
(The military bearing Duvall absorbed from his father would later come in handy as he played officers several times in his career, notably in 1979's "The Great Santini" and "Apocalypse Now." He'd even portray his own ancestor, Robert E. Lee, in 2003's "Gods and Generals.")
In the mid-fifties, after a stint in the Army, young Duvall ended up in New York City, studying acting under the legendary Sanford Meisner. In those uncertain salad days, Duvall roomed with fellow actor Dustin Hoffman, and counted another struggling thespian named Gene Hackman among his good friends.
One day Meisner decided Duvall might be just right for a play written by a young dramatist from Texas named Horton Foote. That idea would change Duvall's life, as it would be Foote who suggested casting him in his first important screen role several years later.
The film was "To Kill A Mockingbird" (1962), which Foote adapted from Harper Lee's bestselling book. This would not be the last collaboration between the two men.
Balding, fairly short and lacking traditional leading man looks, it would take Duvall several more years to really break through in the movies (for instance, he has just a minute or two of screen time as a cabbie in 1968's "Bullitt"). Still, all the while he was making a name for himself, both on stage and television.
It was that all-too-brief golden age of Hollywood film in the early-mid 1970s that finally put him over the top in feature films.
Little-known fact: Duvall has appeared in more films ranked in the AFI's top 100 list than any other actor: six to be exact, five of them made in the seventies. (James Stewart and Robert De Niro are close runners-up, with five films apiece).
Duvall has not only stayed busy, but (for the most part) maintained the quality of films he's done over the years. Professionally, he's proven himself as savvy and disciplined as he is talented. Without question, this movie veteran can look back with pride on a rich, colorful life and career. And from all appearances, he ain't done yet!
Here then are eight classics he made over little more than a decade, in his prime. If you've seen them before, worry not. See them again.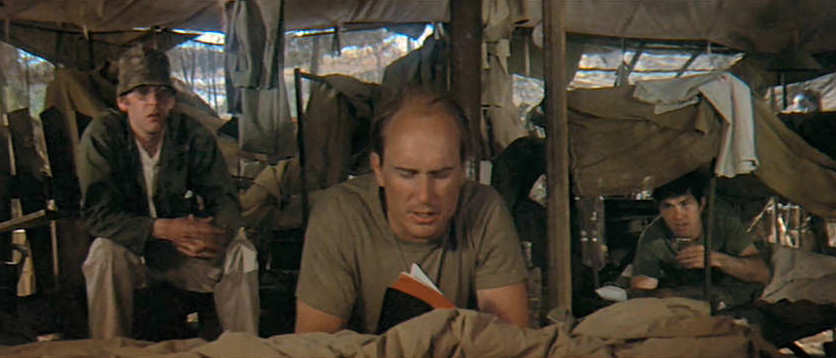 Robert Altman's black comedy details the shenanigans of Hawkeye Pierce (Donald Sutherland), Trapper John McIntyre (Elliott Gould), and Duke Forrest (Tom Skerritt), three rogue surgeons assigned to a mobile army surgical hospital during the Korean War. Their various hijinks, infractions, and practical jokes cause havoc wherever they go, but also serve to distract them from the bloody horror they face in the operating room each day. Look for Duvall playing stuck-up surgeon Frank Burns. Ring Lardner Jr.'s script took home an Oscar — and no wonder. Stream it tonight.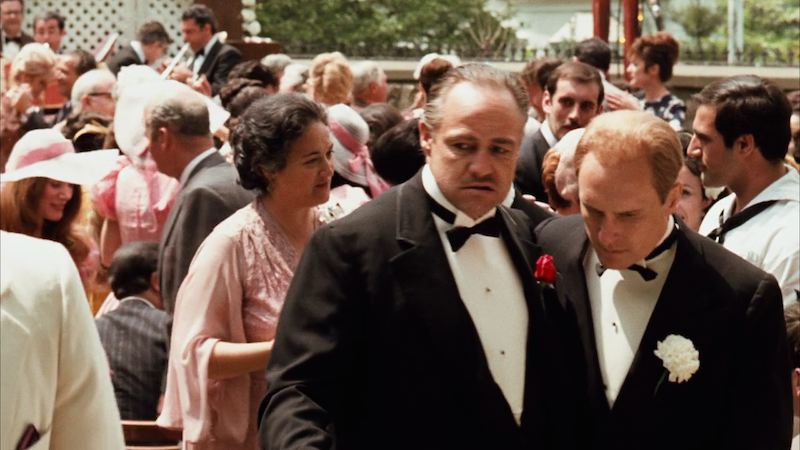 This landmark film portrays the last days in the reign of aging Mafia patriarch Don Vito Corleone (Marlon Brando), and the gradual transformation of his youngest (and favorite) son, Michael (Al Pacino), a decorated war veteran in 1940s New York, who at first has no intention of joining the family business. Events cause him to change his mind. In a breakthrough, Oscar-nominated turn, Duvall is superb as Tom Hagen, the family's steady consigliere. Director Francis Coppola fought hard to achieve his personal vision and ultimately triumphed, winning the 1972 Oscar for Best Picture. Stream it tonight.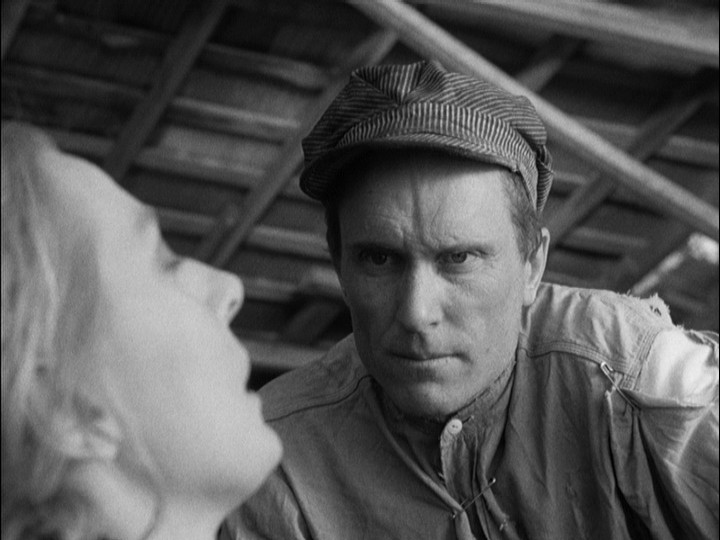 Based on a William Faulkner story adapted by Horton Foote, "Tomorrow" concerns solitary Mississippi farmer Jackson Fentry (Duvall), who takes a job working as the custodian of a broken-down sawmill. When he finds a pregnant woman named Sarah Eubanks (Olga Bellin) on the property, he soon learns her husband and family have abandoned her. Fentry takes her in, and eventually, a bond develops between them. Quiet but intensely watchable, and sporting a thick accent that seems to have inspired Billy Bob Thornton's "Sling Blade" character, Duvall solidly anchors this heartbreaking film, which deserves a wider audience.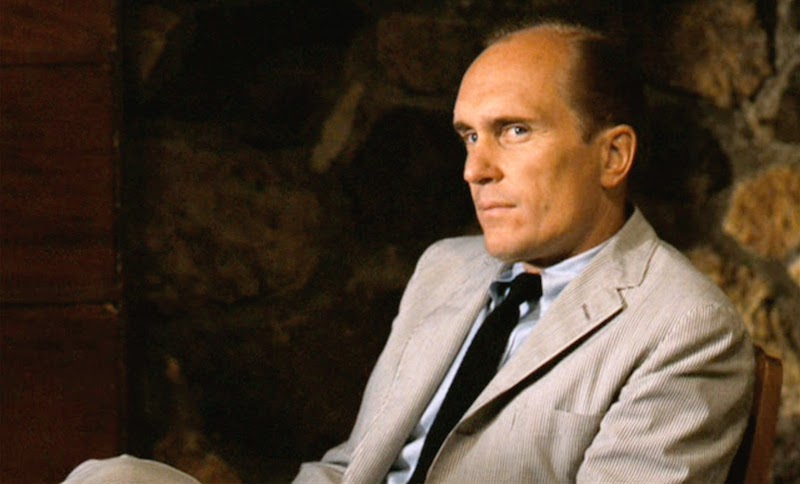 Director Coppola continues the rich saga of the Corleone crime family both by looking back and forward: the film at one traces the early life of Vito Corleone (Robert De Niro), from his arrival in America as a boy, to his ruthless ascent to power in the underworld of the early twentieth century. It also charts the life and career of Michael Corleone (Al Pacino) as his father's successor nearly half a century later, ruling his family in turbulent times. Duvall deftly reprises his Tom Hagen role. Who says lightning never strikes twice in the same place? Stream it tonight.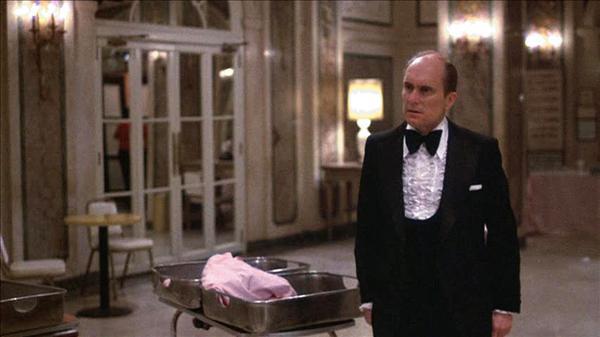 Sidney Lumet's devastating satire of the modern broadcast age (written by Paddy Chayefsky) concerns Diana Christensen (Faye Dunaway), a network TV exec who rides the wave of an unfolding ratings sensation, broadcasting deranged televangelist Howard Beale (Peter Finch). Beale has struck a chord with disillusioned Americans, urging them to chant his mantra: "I'm mad as hell, and I'm not going to take it anymore." But the Beale phenomenon may not last, as Howard is going mad. Duvall holds his own in very good company as Diana's network boss, who's trying hard not to go crazy himself. Stream it tonight.
During the Vietnam War, Captain Willard (Martin Sheen) is given the unusual assignment of tracking down and eliminating rogue Colonel Kurtz (Marlon Brando), a decorated career officer who has broken the chain of command and is presumed insane. Willard and his team venture into remote territory to find the enigmatic Kurtz. Along the way, they encounter Lieutenant Colonel Bill Kilgore (Duvall), who seems to glory in the drama of war (Duvall snagged an Oscar nod for this as well). Director Coppola's re-edited "Redux" version includes new scenes that clarify some loose ends in the original cut of this acknowledged masterpiece. Stream it tonight.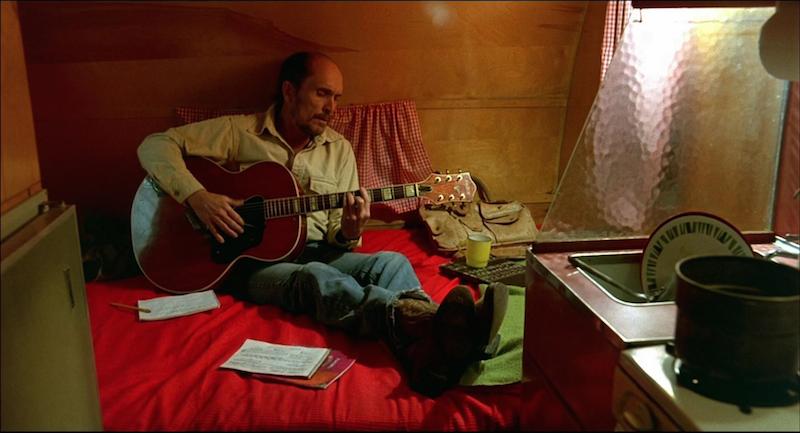 Mac Sledge (Duvall), once a successful country music balladeer, has a severe drinking problem. He finally realizes that when there is nowhere deeper to sink, you either die or climb back up into the world. With the help of gentle widow Rosa Lee (Tess Harper) and her boy, Sonny (Alan Hubbard), Mac gradually finds the strength to reclaim his life. This unadorned gem, beautifully realized by director Bruce Beresford from Horton Foote's brilliant, Academy Award winning script, represents a career peak for Duvall. His bravura performance won him that year's Best Actor Oscar. Stream it tonight.