The lunacy had to end sometime. We just didn't think it would be this week. Robin Williams is dead at 63.
He was best known for his manic comedy work, the sort that moved critics to describe him as a "comic supernova," but he proved equally adept at tackling dramatic roles. Already Oscar-nominated three times, he finally won a statuette for his warm, nuanced performance in "Good Will Hunting." As time went on, he seemed to relish appearing in even darker films, such as "One Hour Photo" and "Insomnia."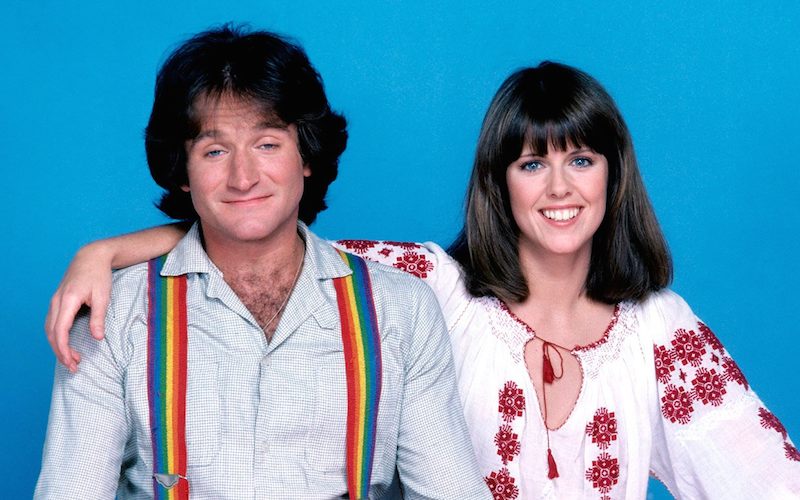 Many of us got our first glimpse of him in the 1970s ABC sitcom "Mork and Mindy." Williams played the lovable alien Mork so well that it took years for him to be taken seriously as an actor. His rise on the big screen began in the late 1980s with films like "Good Morning Vietnam" and "Dead Poets Society." There was no turning back. He became known for playing funny characters who displayed a sensitive side, but he could still unleash the raw improvisational madness for which he was known, such as when he provided the voice of the genie in "Aladdin" or appeared in drag for "Mrs. Doubtfire."
At times, Robin seemed to be everywhere. There were live comedy albums, appearances on Broadway, and HBO specials. You also didn't dare miss him when he was a guest on any late night show, whether it was hosted by Johnny Carson, David Letterman or Jay Leno. As with his mentor and idol Jonathan Winters, you had to tune in because you never knew what he would do, or where his wild imagination would take him.
In more recent years Williams faced financial problems, heart surgery, and an ongoing substance abuse battle. His publicist announced that Williams was also dealing with severe depression.
On August 11, 2014, the actor was found dead in his home. It's strange and very sad to imagine a world without Robin Williams. For all the joy he gave us, he struggled with generating enough of that precious commodity for himself.
Our favorite Robin Williams films are listed below. Revisit "Good Will Hunting," wipe away a tear, and then move on to "Aladdin." Robin would probably want you to have a few laughs on him.