We're sad to report that legendary character actor Bob Hoskins passed away last night at the age of 71. Though he became a household name playing gumshoe Eddie Valiant in the ultimate "Odd Pair" film, "Who Framed Roger Rabbit?", Hoskins's original breakout role was in the tightly wound British Crime thriller, "The Long Good Friday."
"Friday" was a perfect role for the undersized British Bulldog. His delivery on lines like "Shut up, you long streak of paralyzed piss!" in the film's final monologue made that role unforgettable. Ever since, he's been stealing scenes in dozens of movies, turning smaller, flatter roles (often villains) into memorable, well-rounded characters using his trademark growl and receded hairline.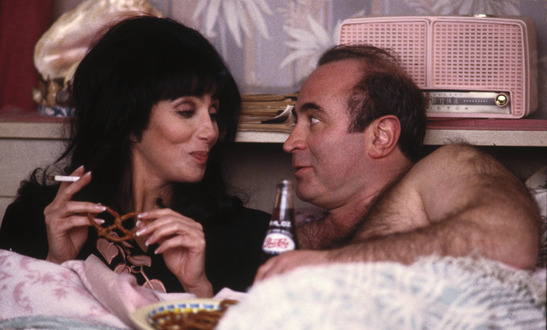 In 1986, he was nominated for an Oscar (winning a BAFTA and Golden Globe) for his role in the noir mystery "Mona Lisa" (which we've belatedly slated for the site!), but it was his gruff-and-tough role in "Roger Rabbit" that launched him into Hollywood's upper-echelon of go-to character actors. Since then, he's appeared in everything from "Mermaids" alongside Cher to the beautifully crafted "Paris, Je T'Aime."
In 2012, Hoskins retired from acting after revealing he was diagnosed with Parkinson's disease. Then, on April 30th, he left this world forever. It just doesn't seem quite the same without our favorite Private Eye.
Relive that wide-eyed moment when Hoskins appeared next to a cartoon (a cartoon!) in one of our favorite clips from "Roger Rabbit" — and then celebrate Hoskins's prodigious talent by streaming some of his top films, which we've listed below.
Raise your glass to one of the best, Bob Hoskins.