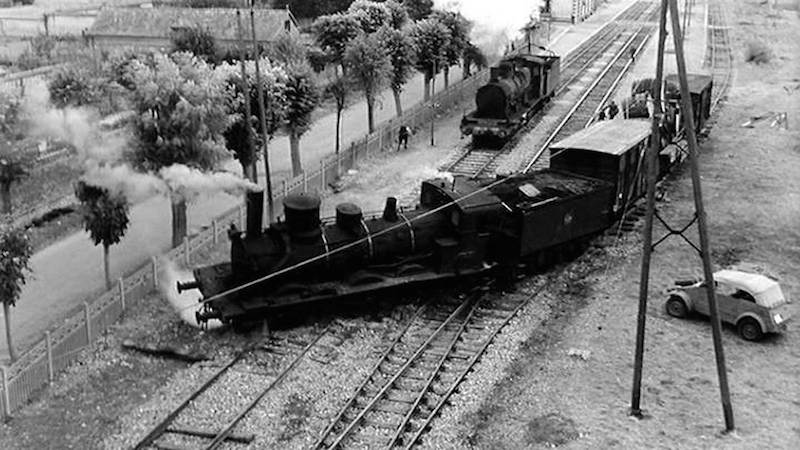 Great movies often reveal the drama or comedy lurking in the more mundane aspects of real life. As with literature and theatre, the normal, everyday quality of a story makes us believe, while the creative magic worked on it makes us care.

Taking a train…what could be more mundane than that? Still, the train experience is probably the most intimate forced gathering of community we have. Through overheard conversations and visual observations, we absorb the lives of our neighbors…the way they talk, what concerns them, their moods, their taste in clothes and books. Thus we become voyeurs and silent judges. It is a natural and inevitable part of life.

Movies and trains were actually joined together well over a century ago, with Edwin S. Porter's "The Great Train Robbery" (1903), one of the first truly narrative films. A few years later, D.W. Griffith's "The Lonedale Operator" (1911), pioneered the intercutting of scenes: villains tie up the heroine at the railroad tracks, cut to speeding oncoming train, cut to the bad guys escaping on horseback, cut to the good guys on horses racing to the tracks to rescue heroine, cut back to heroine tied to tracks, etc. This technique speeded up the perception of elapsed time and built suspense. Reportedly, most audiences of the time leapt from their seats and fled in terror.

In a host of films since, the train has served as a microcosm of modern society, and the individual's potential risk and conflict within it. No director explored this theme to better effect than Alfred Hitchcock. With his best films and other outstanding titles, the train serves as a conduit between safety and danger, justice and injustice.
And what about the use of trains in comedy? The sense of claustrophobia inherent in a moving train offers a host of amusing possibilities which some of our finest comedies have exploited.

The following titles highlight some of my own favorite train movies. Get your ticket, and climb on-board.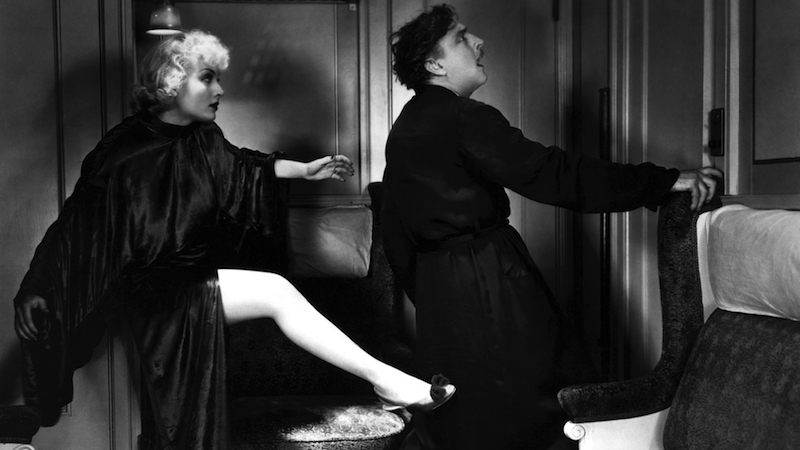 Knowing she's a captive audience, a down-on-his-luck producer (John Barrymore) tries to woo back his former leading lady (Carole Lombard), now a Hollywood star, on the Twentieth Century Limited. He's as desperate as she is stubborn, and we- the audience- are convulsed.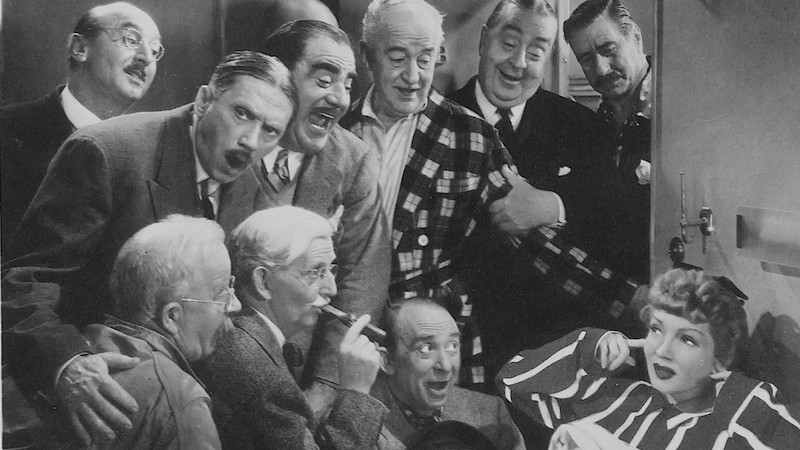 A confused wife (Claudette Colbert) leaves her struggling architect husband (Joel McCrea) and takes the train South, where she encounters the Ale and Quail Club, among other colorful passengers. The train was never so much fun as here.
In this David Lean classic, a doctor (Trevor Howard) meets a woman (Celia Johnson) by chance in a train station, and the two are immediately smitten. Only problem: they're both married. What can two decent people do when they just happen to fall in love under impossible circumstances?
happen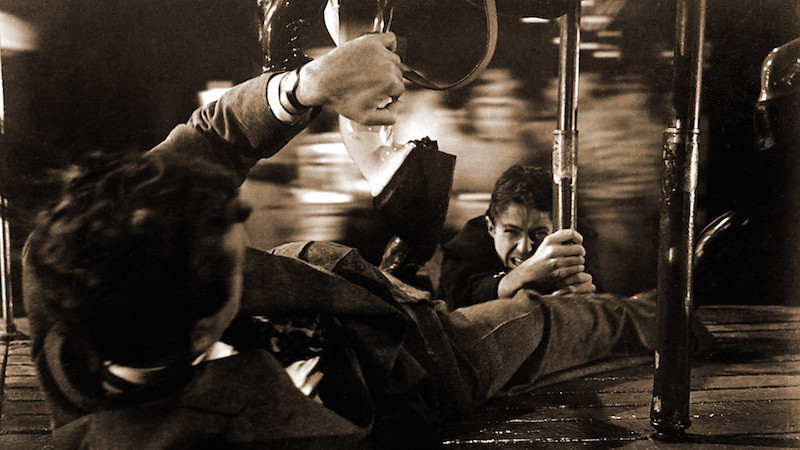 Here's another chance meeting on the train, this time between a tennis pro (Farley Granger) and a psychopath (Robert Walker). The psychopath suggests they "swap" murders to deflect suspicion. Treachery ensues.
A cop (Charles McGraw) escorts a gangster's wife (Marie Windsor) who has agreed to testify against the mob. Meanwhile, the train is full of gunmen who want to eliminate her, but they don't know what she looks like.
A cattle rancher (Van Heflin) witnesses a murder at the hands of an outlaw gang. The gang's leader (Glenn Ford) gets captured, and the cattleman gets assigned to guard him until the train arrives to take him to justice. But the outlaws are nearby, wanting to rescue their boss.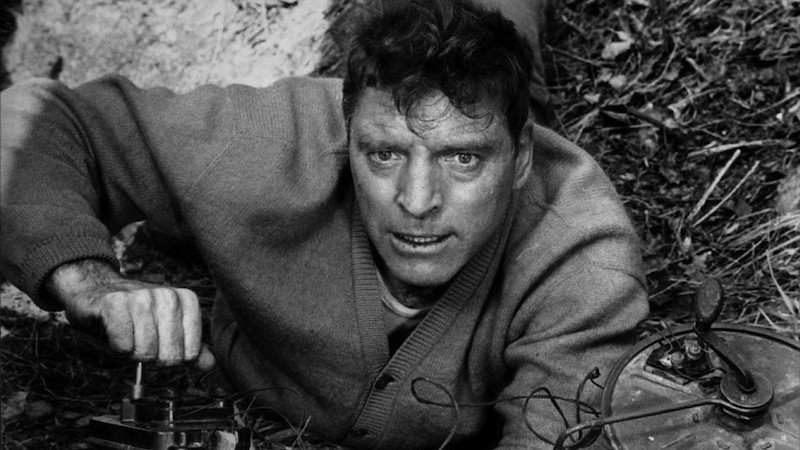 With the tide of war turning against them, the Nazis prepare to retreat from occupied Paris. One officer (Paul Scofield) intends to leave with the city's priceless art treasures by train. But a member of the Resistance (Burt Lancaster) is out to stop him.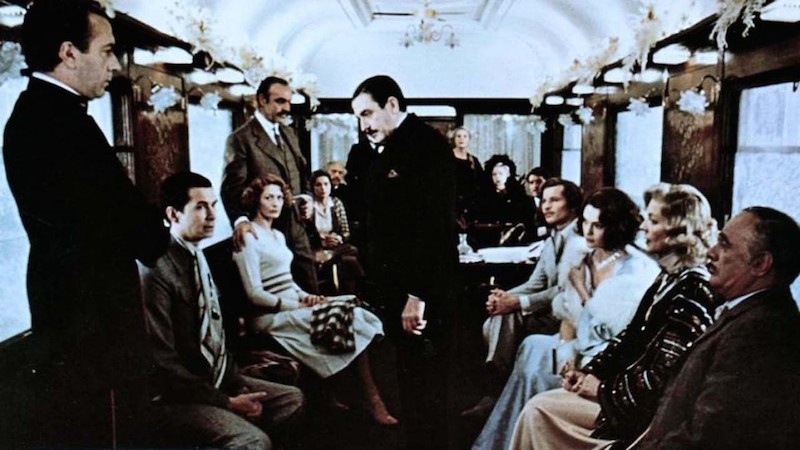 A highly unpopular man (Richard Widmark) gets murdered on-board the Orient Express, and it's up to renowned Belgian detective Hercule Poirot (Albert Finney) to solve the mystery. Who among the star-studded cast done it?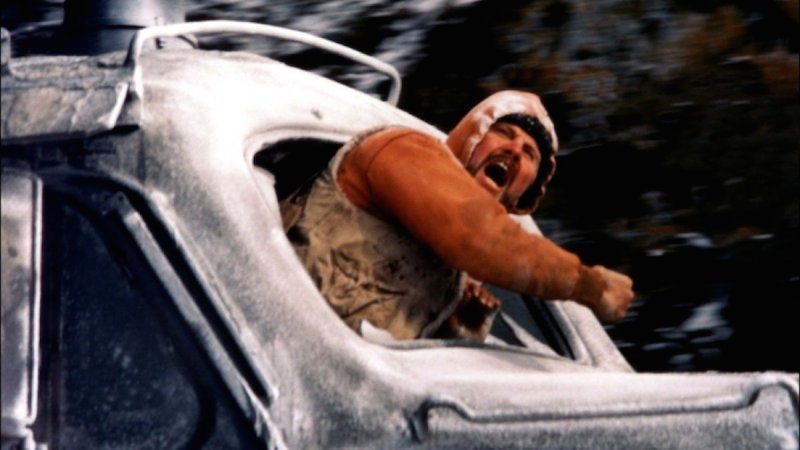 Two escaped convicts (Jon Voight and Eric Roberts) board a train that will take them far away from jail. But their good fortune evaporates when the train's brakes malfunction, and they are hurtling forward with no way to stop.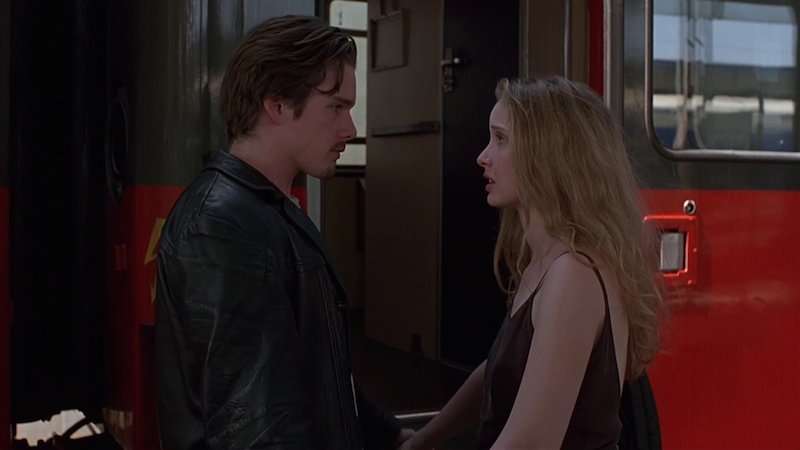 A young American man (Ethan Hawke) en route to Vienna by train chats up a pretty French student (Julie Delpy), and soon enough, sparks fly. He ends up asking her to disembark and spend the evening with him. She accepts! Ah, youth!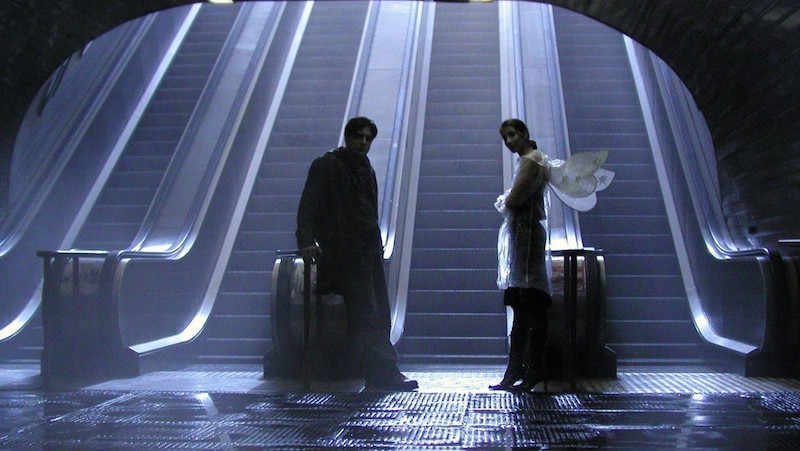 This highly original Hungarian entry concerns a ticket collector (Sandor Csanyi) who covers the vast subterranean subway system in Budapest. It seems a lot more people are getting run over by the trains down there. Is there a killer on the loose?

More: 3 Great Airplane Movies to Make You Forget You're in an Airport