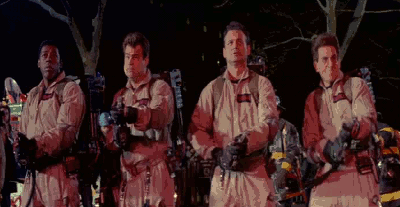 If you break down "I aint 'fraid of no ghost" – I think it means… I am, in fact, extremely afraid of many ghosts.
And I am especially fearful about the rumbling prospect of an ill-conceived "Ghostbusters III" — a specter that Sony has been slamming through the film marketplace for over five years like a twenty-story, sailor-suited, marshmallow man on the run from a pair of block-long graham crackers.
The word 'round the campfire is that this attempt to beat a ghostly horse could have been greenlit as of about a year ago, when longstanding hold out Bill Murray, who played Peter Venkman in the original, abdicated his franchise rights. But the film has been "coming soon" for a very long time, and Blues Brother-turned-vodka maven Dan Aykroyd, who helped pen all the "Ghostbusters" scripts (including potential #3 — with the recently departed Harold Ramis), continues to be haunted by stumbling blocks.
The search for a director has been a ghastly process, with original director Ivan Reitman giving up the ghost (bada-bum), followed by Phil Lord and Chris Miller ("The Lego Movie") passing on the project. But just this week "Zombieland" director Ruben Fleischer is breathing new life into the idea that the film will finally go ahead.
My opinion? Perhaps it's time the gatekeepers let it go, cross the streams, and seal up the idea in a parallel dimension.
So, after thirty years I bet you think you know everything about our phantom-chasing boys in proton packs. Well, just sit back with a cool green glass of Ecto-cooler and check out some "Ghostbusters" secrets you've never heard before:
Smashin' Makes me Feel Good!
The original script was called "Ghost Smashers" and took place in a future world where professional Ghost Smashers were as prevalent as firefighters. In the original incarnation of the script, the Ghost Smashers used magic wands to subdue their ethereal escapees. Who you gonna call? Harry Potter!
Real wrath of god type-stuff
The script, originally written by Dan Aykroyd, was probably motivated by the fact that in real life, Aykroyd has a deep family connection to the paranormal. His father released a book on the subject in 2009, and in an article for USA Today, "Pop" Aykroyd recalls how he once peeked into the basement as his own grandfather Dr. Samuel A. Aykroyd led a séance. I guess tradition counts.
Who you Gonna Cast?
"Ghostbusters" almost featured a very different cast:
Peter Venkman - Before his death, John Belushi was to play the role of Venkman; later it almost went to Chevy Chase and Michael Keaton, before Bill Murray (thank God) finally snagged it.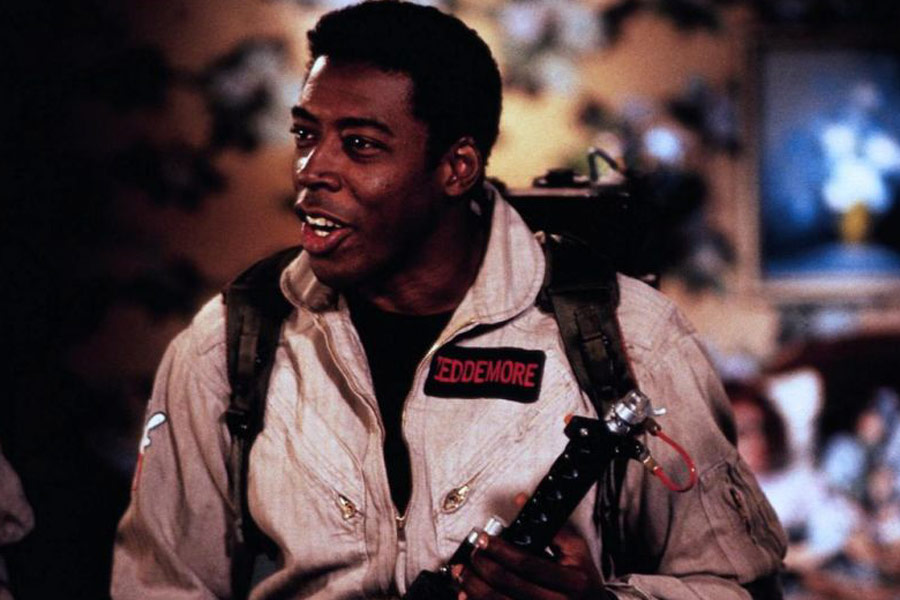 Winston Zeddmore - Eddie Murphy was slated to play Winston, who had a larger role in the original script, but instead decided to do "Beverly Hills Cop," and Ernie Hudson took up the (smaller) mantle.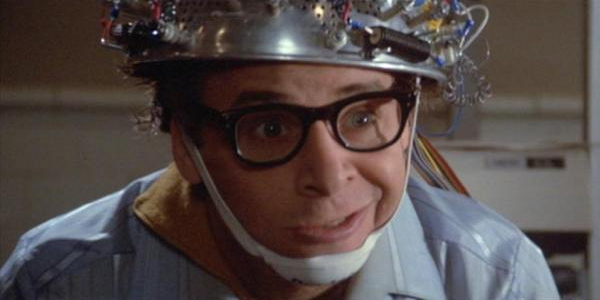 Louis Tully – Rick Moranis was not the first choice for the wimpy tax lawyer turned hell-hound. John Candy was supposed to appear in the role, but clashed with director Ivan Reitman over the character, and decided to bow out. According to Reitman, Candy wanted his Tully to have a German accent (for no particular reason) and a pair of trusty Schnauzers. Ah well, as long as it stayed in the SCTV family. Remember that show, TV fans?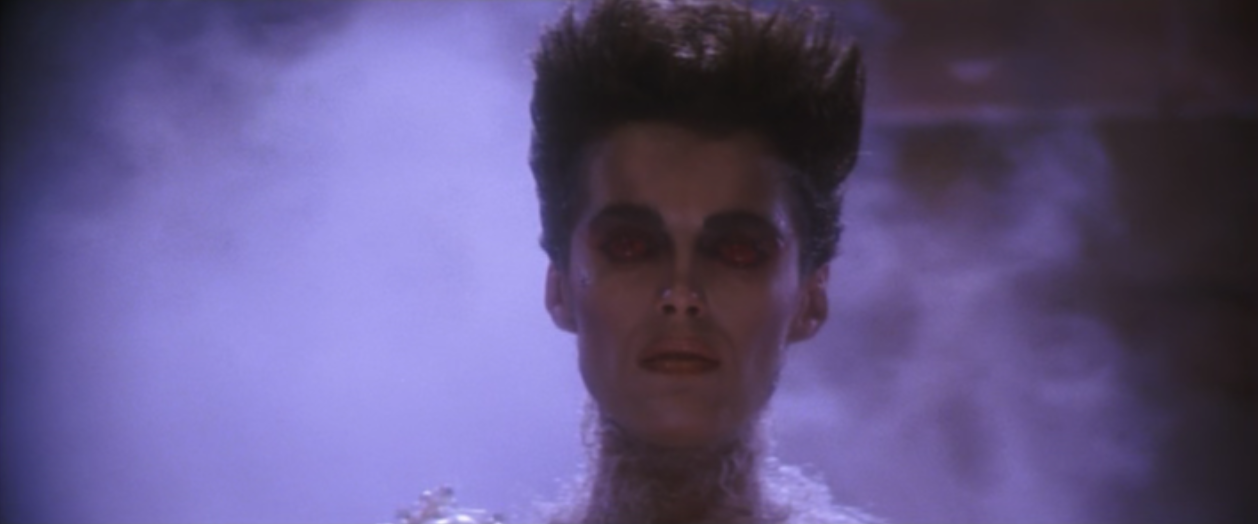 Gozer the Gozarian – The Destructor was played by Yugoslavian model Slavitza Joven, but- are you sitting down?-for the original script they had Paul Rubens in mind (Yes, you heard it right…Pee-Wee Herman!). When someone asks you if you're a God, you say "I know you are but what am I?"
That Ugly Little Spud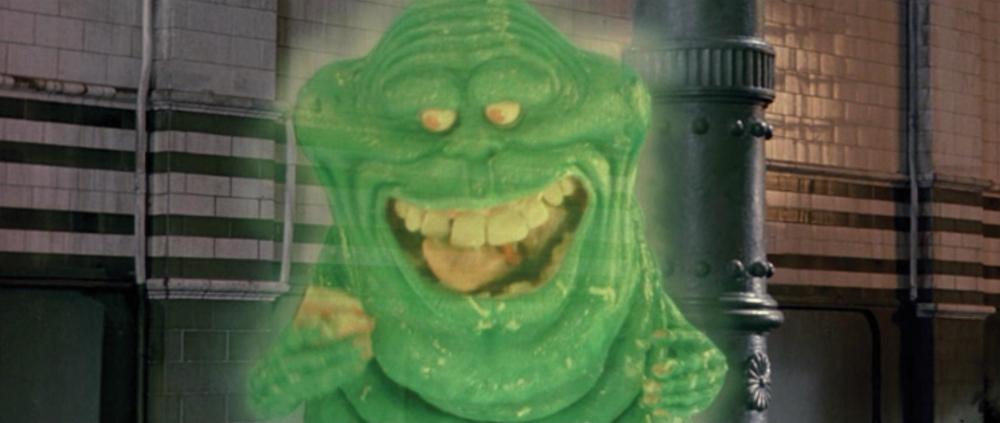 On the set, Aykroyd apparently joked that the slovenly phantasm (later known affectionately as "Slimer") was the ghost of his friend John Belushi. It wasn't very kind considering that "Slimer" initially had another name, "Onionhead," which it earned due to its horrible stench. I know Aykroyd meant it kindly; after all, he and Belushi made some beautiful on-screen music together, and were good pals off-screen as well.
Now you really do know everything about "Ghostbusters." Feels good, doesn't it?
Tonight, take your mind off the prospect of a stale, unsightly sequel, and kick back with the eminently watchable original on its 30th birthday. Go on now - make that call.
Previously: Why "Big" Will Never Get Old
Didn't find what you're looking for? Keep browsing for the right movie to watch tonight on our curated database. Using our search filters, you'll never spend too much time deciding on a movie again. The best movies to stream are just a click away!