The cinema has given us many great gangster films, showcasing some of the nastiest, shiftiest, most venal criminals in the world. On paper, their deeds are rotten, maybe even murderous, putting innocent people at risk and defying the forces of law and order.
Yet very often, you still sympathize with these characters; you may even root for them. After all, usually their backs are up against the wall. You sense that poverty and dysfunction placed them on the wrong side of society. Born into the right circumstances, they coulda been contenders. You glimpse a trace of honor, even goodness in them.

Whenever there's talk of the greatest films ever made, gangster pictures always figure in. You know the usual suspects, but we've rounded up ten of varying ages that we think are... well, for the ages.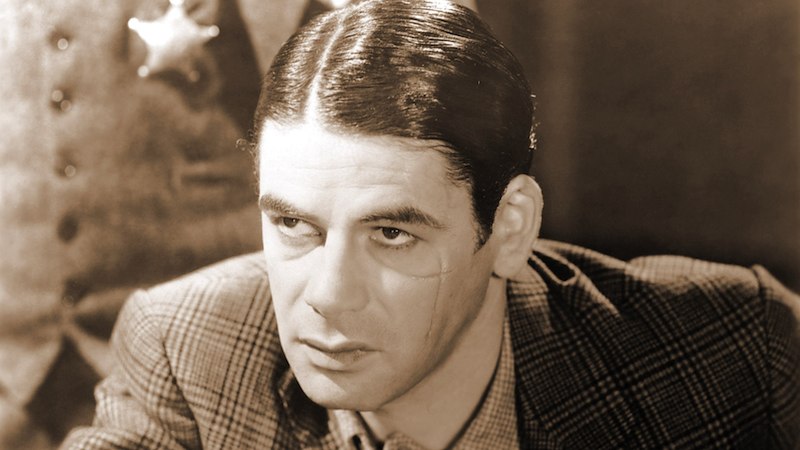 Absent the gore and language of the Al Pacino remake, Howard Hawks's original version still manages to be the more powerful (and serious) film. Character actor Paul Muni mesmerizes as Tony Camonte, a tough guy based on Al Capone (then still very much alive and in action). Tony works his way up from bootlegger's bodyguard to bloodthirsty mob kingpin. A lot of dead bodies pile up as he makes his ruthless ascent to the pinnacle of the criminal world. But how long till he gets knocked off his perch? More.
Tidbit You Can't Refuse:
Because a total of 28 deaths are depicted on screen, a record number for its time, the film faced serious censorship problems and was not released until nearly a year after its completion.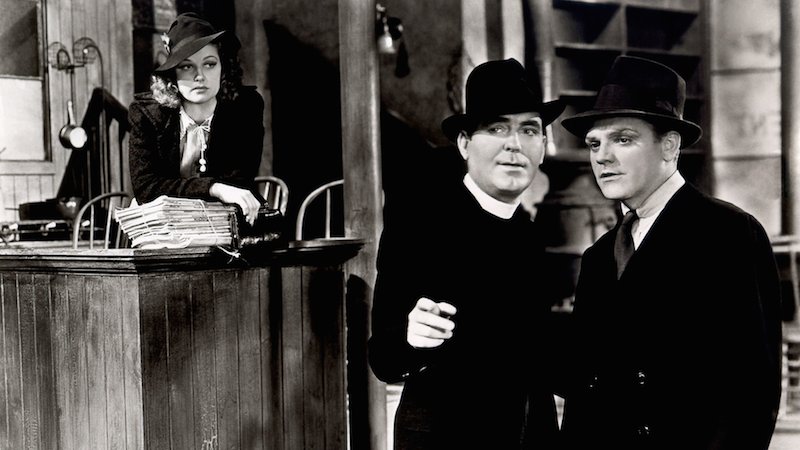 In this Warner Brothers melodrama directed by Michael Curtiz, former childhood pals James Cagney and Pat O'Brien pick different sides of the law as they mature: Jimmy becomes a thug, Pat a priest. The local youths on the Lower East Side (played by the Dead End Kids) idolize Jimmy, while Pat tries to win them over to the straight and narrow — a much harder sell. Humphrey Bogart is also on hand as a crooked lawyer, and Ann Sheridan is the social worker who catches Cagney's eye. A true classic, "Angels" has been often imitated but seldom equalled. More.
Tidbit You Can't Refuse:
Cagney's stance and gestures were inspired by the actual moves of a pimp from his old Manhattan stomping grounds. This lent his character a disturbing authenticity. In fact, though it seems pretty tame today, "Angels" was banned in several countries because of its so-called "realism."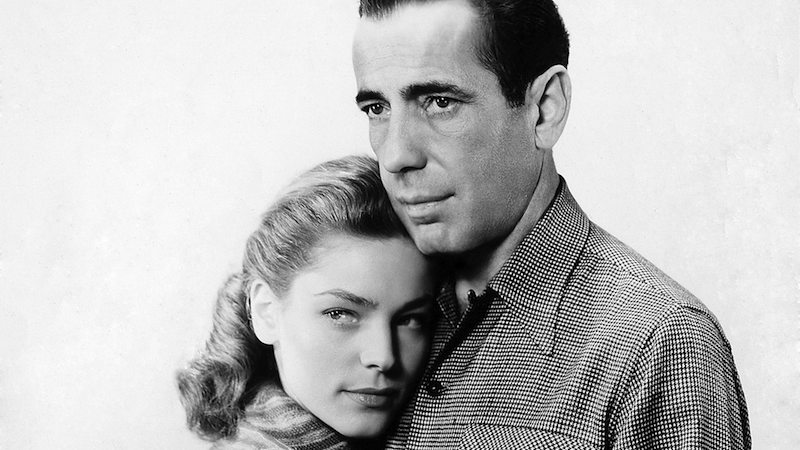 Ex-GI Humphrey Bogart confronts fugitive gang boss (Edward G. Robinson) and his cronies at a hotel in the Florida Keys, operated by the widow of an old war buddy (Lauren Bacall) and her father-in-law (Lionel Barrymore). Ratcheting up the tension is an impending hurricane; they're all trapped together like mice. John Huston's "Largo" marked Bogie and Bacall's last pairing on-screen. (In this one, you don't root for the bad guy; Robinson's character is truly hateful.) More.
Tidbit You Can't Refuse:
The film was altered considerably by screenwriters Huston and Richard Brooks from its source, a failed Broadway play by Maxwell Anderson. Paul Muni originated the Bogie role, but on stage the character was a member of the Loyalist Party who had fought in the Spanish-American War.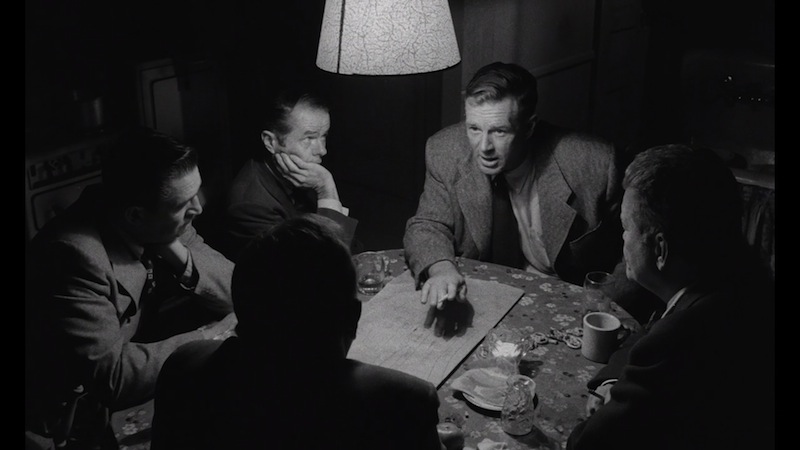 Stanley Kubrick's noirish heist film, made when he was just 28, shows off the directing chops that later gave us classics like "Dr. Strangelove" and "A Clockwork Orange." Sterling Hayden is the leader of a motley crew of hoods attempting to pull off a daring race track robbery. Even though the budget was low, the intensity level runs high, with a group of sleazy cons getting in way over their heads. "The Killing" was Kubrick's breakthrough; Kirk Douglas screened it and promptly tapped the young director for "Paths Of Glory," still one of the greatest war films ever made.
Tidbit You Can't Refuse:
Jack Palance and Victor Mature were considered for the part played by Hayden, who later worked with Kubrick (to hilarious effect) on "Strangelove."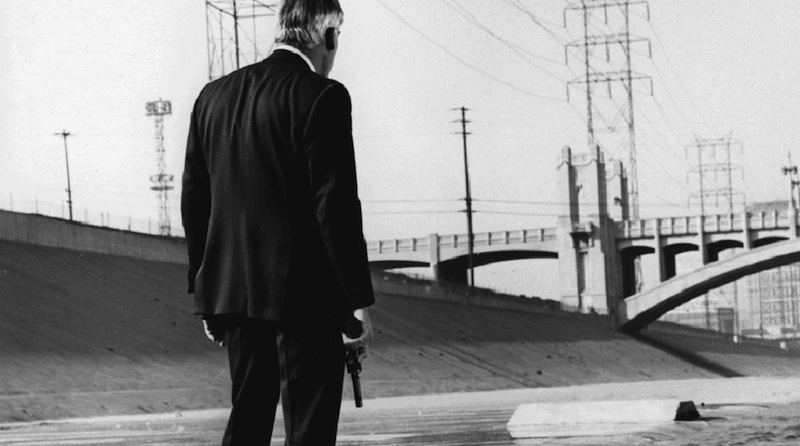 The Mob gets mysterious in John Boorman's dark, moody crime drama. Lee Marvin plays a man robbed, double-crossed and left for dead on Alcatraz by his best friend. After surviving the ordeal, Walker's out for revenge (and the money he's owed). In his ruthless quest, he confronts "The Organization," a secretive, highly organized group of crooks and killers. These slick, corporate-looking criminals barely remember who this pushy nobody is, but soon enough Lee makes them remember. More.
Tidbit You Can't Refuse:
The crook who plays Lee's double-crosser (supposedly his best friend, he shoots him and absconds with his cash and his girl) is none other than John Vernon, best remembered as Dean Wormer in "National Lampoon's Animal House."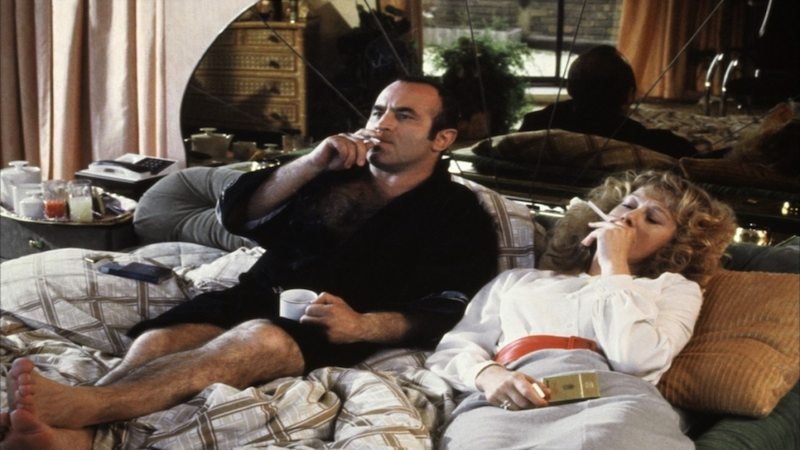 It was his tour-de-force turn as a British gangster in this crackerjack crime thriller that first drew international attention to actor Bob Hoskins. He plays an enterprising East End hood, hosting American visitors whom he hopes will invest in redeveloping part of the London waterfront. His ambitious plans are threatened when his enemies start using bombs to undermine his selling efforts. Look for a young Helen Mirren, who's terrific as Hoskins's stalwart girlfriend and partner. More.

Tidbit You Can't Refuse:
"Friday" features an interesting supporting cast: look for Eddie Constantine, star of Jean-Luc Godard's "Alphaville," as Hoskins's potential investor, and in a brief appearance, 27 year-old Pierce Brosnan — as a hit man!
In Italian maestro Sergio Leone's operatic meditation on the mobster life, Jewish boyhood pals Robert De Niro and James Woods grow up on New York's rough-and-tumble Lower East Side in the 1940s, steadily rising in the criminal ranks. Beautifully filmed yet brutal, the film's nearly four hour runtime spans thirty years of colorful history and events. Golden Globe nominations went to Leone and to Ennio Morricone for his score. More.
Tidbit You Can't Refuse:
Director/screenwriter Leone originally intended to include cameo appearances for old-time stars like James Cagney and James Stewart. When that didn't work out, he decided to pepper the film with inside references to past gangster classics, including "Little Caesar," "The Roaring Twenties," and "White Heat."
An absorbing tribute to old-time crime melodramas, the Coen Brothers' saga of warring mob factions during the Prohibition era features Gabriel Byrne as a gang member who plays both sides in a conflict between the Irish, headed by Albert Finney, and the Italians, led by Jon Polito—with a few Jewish ruffians thrown in for good measure. The intricate plot, flavorful characterizations, and vivid 1930s details make this one a keeper. More.
Tidbit You Can't Refuse:
Trey Wilson, co-star of the Coens' "Raising Arizona," was the original choice to play the Irish boss. But when he died at age 41 before production began, Finney was enlisted as a replacement. Good call — he damn near steals the picture.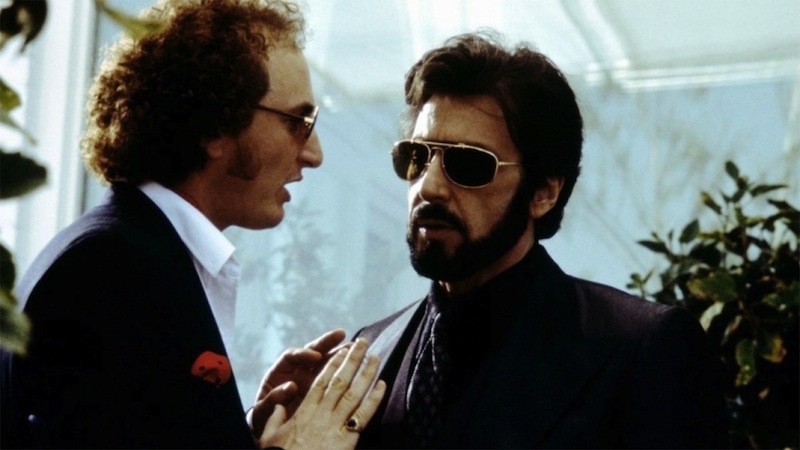 The winning "Scarface" team of Brian De Palma and Al Pacino came back for bloody seconds in this riveting yarn set on the hard streets of disco-fueled, mid-'70s Manhattan. Recently out of the slammer, Puerto Rican criminal Carlito Brigante (Pacino) tries to stay clean, but some former associates and his sleazy, drug-addled lawyer (Sean Penn) help foil his good intentions. More.
Tidbit You Can't Refuse:
Among those considered to play the lawyer were Charlie Sheen and Marlon Brando (!). As portrayed by Penn (who's superb), the attorney resembles prominent lawyer Alan Dershowitz, who threatened to sue over similarities between him and the character.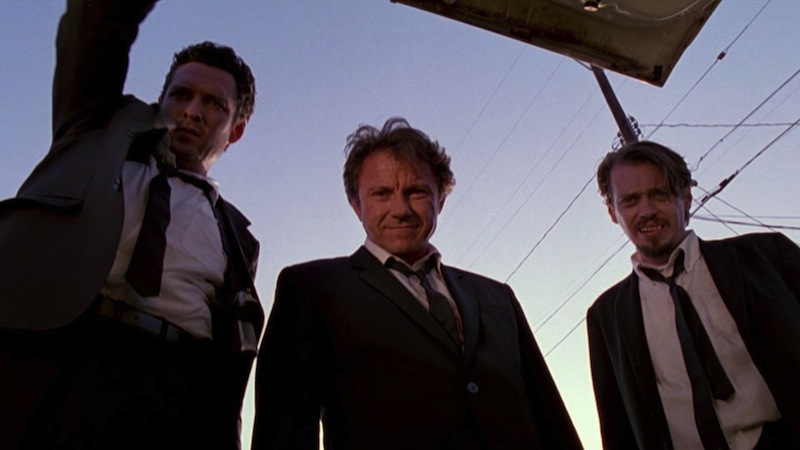 Quentin Tarantino's directorial debut is a profane, ultra-violent effort that manages to breathe new life into the familiar "heist gone wrong" sub-genre. The characters and dialogue make all the difference here, along with that catchy soundtrack. The cast features Vince Vaughn, Steve Buscemi, Tim Roth, and star Harvey Keitel, who was instrumental in getting the movie made. (Thank you, Harvey.) This outing put Quentin on the map. More.
Tidbit You Can't Refuse:
Character actor Robert Forster read for the part of gang leader Joe Cabot, which eventually went to film noir favorite Lawrence Tierney. Tarantino then promised Forster a role in a future film, and ended up casting him as bail bondsman Max Cherry in 1997's "Jackie Brown," for which Forster received a Best Supporting Actor.