While the name recognition of female star Claudette Colbert has not held up to the same degree as her contemporary Bette Davis, she was just as talented, and at her peak in the '30s, almost as big a star.

And while she lacked Bette's fire and intensity, she was a more gifted comedienne, and yet equally at home in a serious drama…and like Ms. Davis, her large, bewitching eyes were her best feature.

I raise the comparison because years later, Colbert would inadvertently pave the way for Bette's comeback just when it seemed her career was over. Originally cast as Margo Channing in "All About Eve," Claudette had to bow out after being injured on the set of her very fine war drama, "Three Came Home" (1950). Bette replaced her, and later won an Oscar in a career-defining performance.


Claudette was born Emilie Claudette Chauchoin in France, the daughter of a baker, but moved with her family to America at the age of three. She was a born performer who was attracted to the stage early on. She made her name in a series of Broadway shows, but when the Depression hit, she reluctantly headed west, recognizing that the steadiest, best-paid acting jobs would be in the movies.

Her beauty was unconventional, but she photographed well. And once talkies came in, her pleasing, mellifluous, stage-trained voice became an additional asset. Most important, of course, she could really act, projecting (as needed) intelligence, decency, confidence and sexuality.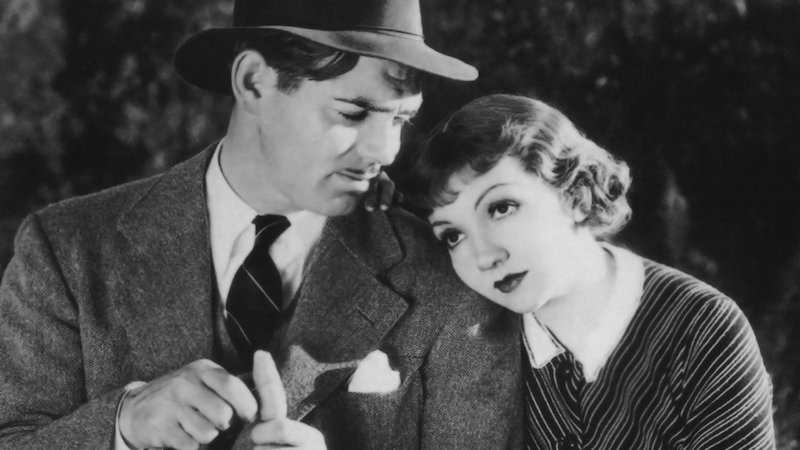 In these early years, she worked with major directors including Cecil B. DeMille and Ernst Lubitsch. In 1934, after a string of actresses had turned it down for one reason or another, she was offered the role of Ellie Andrews in a comedy called "It Happened One Night."

From the outset, Colbert did not want to do the picture. She'd had an unpleasant experience with "Happened" director Frank Capra years before on her first film, a silent called "For The Love of Mike" (1927), and had no desire to work with him again. It was only when Columbia studio head Harry Cohn offered her a hefty premium on her regular salary that she accepted the part.

Co-star Clark Gable was equally unenthusiastic, since he was being loaned out from prestigious MGM to work at Columbia, a studio then viewed as a second-rate upstart. Reportedly, on the first day of shooting, he arrived on the set and declared, "OK, let's get this over with." Happily, it turned out Claudette and Clark got on well, and the shoot was fairly uneventful. Still, there were low expectations for the film's success.

On release, the reviews were mainly positive, but the public really embraced this story of a runaway heiress and a newspaperman who meet on the road and end up falling in love. "It Happened One Night" became the first movie in Oscar history to sweep the five major awards: Best Picture, Actor, Actress, Director, and Screenplay. The next film to achieve this feat was 1975's "One Flew Over The Cuckoo's Nest."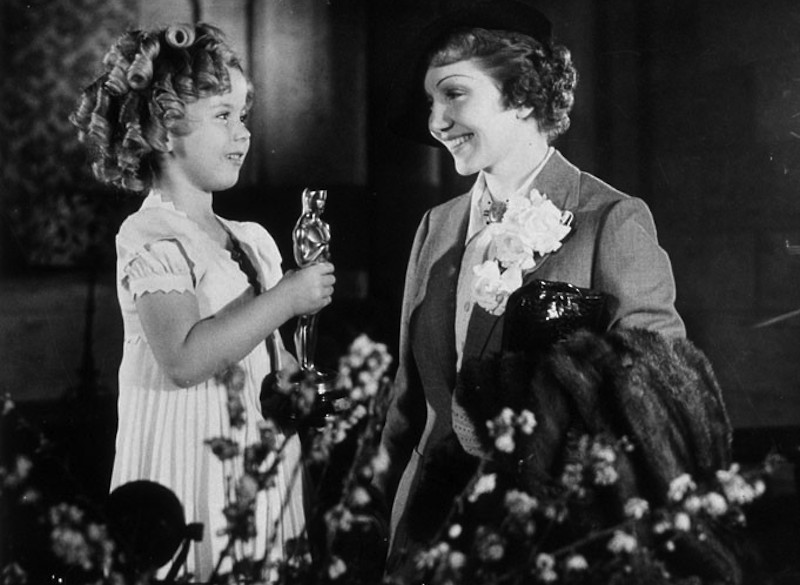 Claudette was in traveling clothes at the train station when someone found her and dragged her to the Awards ceremony. Clearly she had not expected to win, yet equally clearly, she deserved to.

Colbert would go on to work on stage, screen and television for the next half century, well into her eighties. Perhaps most notably, she'd star in two more truly timeless screwball comedies: 1939's "Midnight" and 1946's "The Palm Beach Story."

Her personal life was as solid as her technique. After a failed early marriage to director Norman Foster, she wed a surgeon, Dr. Joel Pressman, in 1935, and they remained together until his death in 1968. The couple had no children.

In later years, Claudette divided her time between New York and her home in Barbados, where she liked to entertain visiting luminaries. She received a Lifetime Achievement Award from the Kennedy Center in 1989. Six years later, she passed away in Barbados at the age of 92.

Critic Frank Rich may have captured her special quality best when he described Claudette Colbert as "a lady of piquant, irrepressible, ever-so-amusing common sense, with her big Betty Boop eyes, curly light hair, and her low, one-of-the-boys voice, effortlessly hurling asides like pool balls into every pocket of the house."

Now who could resist someone like that?


More: Bette Davis Eyes — 31 Rare Photos of an Unforgettable Star