Lord Richard Attenborough, the architect of a monumental screen career that began in 1942, passed away Sunday at the age of 90. Had he only been known as an actor, we'd be marveling at the way he played everything from serial killers to Kris Kringle. But he also enjoyed a successful career as a director, culminating in 1982 when he picked up Best Director and Best Picture Oscars for "Gandhi."
His passion for history led to his directing biopics of such diverse characters as Charlie Chaplin, Winston Churchill, and Apartheid activist Steve Biko. But Attenborough was hardly a drab old historian; he also lent his distinctive flair to comedies, thrillers, and war dramas. He even helmed the romantic tearjerker "Shadowlands" (1993), which happened to hit screens the same year as "Jurassic Park," the blockbuster film that introduced Attenborough to a new generation of moviegoers.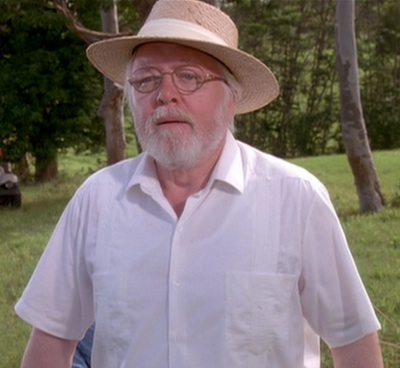 Attenborough's role as the kindly theme park owner in Steven Spielberg's blockbuster was a rarity for him. He wasn't acting anymore at that stage, preferring to work behind the camera, but the mutual admiration between Spielberg and Attenborough brought them together for this colorful story of dinosaur cloning. Spielberg's hunch that Attenborough would be "the perfect ring master" was spot-on. How could anyone not love this bearded little man with the bright eyes, who smiled so warmly at the sight of a dinosaur egg hatching?
It's hard to believe lovable Lord Richard spent the early part of his screen career playing simpering cowards and baby-faced gangsters. Once he'd outgrown his youthful looks, Attenborough appeared many times in military roles, where he drew on his own experiences in the Royal Air Force during World War II. It was his talent for playing wise and sensible British officers that landed him the role of squadron leader Roger Bartlett in his first big Hollywood production, "The Great Escape" (1963). The resounding success of that film would've inspired many actors to "go Hollywood," but Attenborough was soon back in Britain where his heart belonged.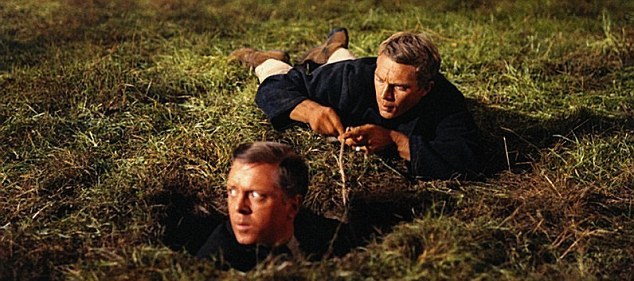 In 2008, Attenborough suffered a stroke that ended his working career, although by then he had already bemoaned the movie industry for focusing on what he called "the pornography of violence." He'd also endured a personal tragedy in 2004 when both his daughter and granddaughter were killed in a tsunami in Thailand. Attenborough's final years were spent in frail health at a nursing home with his wife of 69 years, English actress Sheila Sim. Although confined to a wheelchair, he remained as gregarious as ever.
"I have no great interest in being remembered as a great creative filmmaker," he once said. "I want to be remembered as a storyteller."
And so he shall.
On August 24th, the man known to his friends as "Dickie Darling" took a final bow. Many of the excellent films he left behind, both as a director and actor, are listed below and available for streaming. He's well represented here, but if you're only in the mood for dinosaurs, we're sure he would understand.