Not surprisingly, the movies' depiction of women in the workplace has evolved roughly in line with societal changes. There weren't a lot of female CEOs portrayed in film before the advent of feminism in the 1960s, but there have always been smart, charismatic women in extraordinary professional roles, many of them leadership positions.

We thought we'd take a look at a few of the female leaders in the movies, and, taking over from HR for a moment, rate their performances. The question isn't whether they deserve Oscars. Rather, it's whether they deserve raises.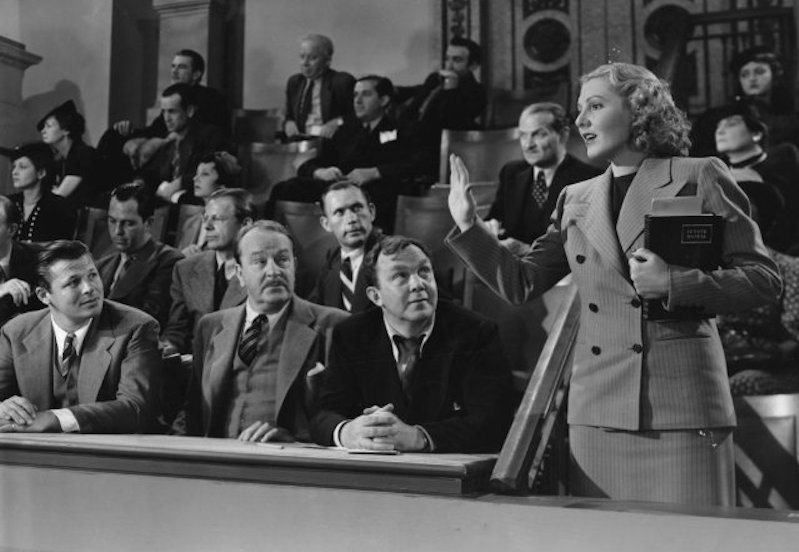 Who's The Boss? Clarissa Saunders (Jean Arthur).
Management Style: Deft, subtle, skillful. Technically, Clarissa is the secretary of junior Senator Jefferson Smith (James Stewart). There weren't a lot of female senators in the 1930s, but Clarissa was more qualified to be one than her boss. She knows how Washington really works, guiding Smith through the shark-infested waters of Capitol Hill.
Rate Her Effectiveness: 10 out of 10. Clarissa paves the way for "The West Wing." Plus, she has a heart.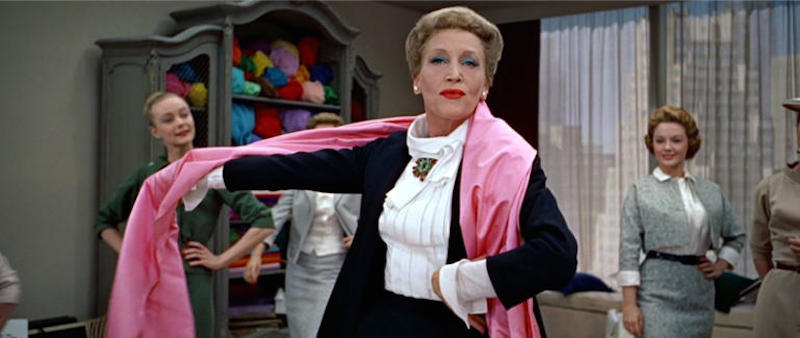 Who's The Boss? Maggie Prescott (Kay Thompson).
Management Style: The Editor-in-Chief of Quality Magazine, Maggie is firm, fun, and can bust into a musical number at the drop of a hat.
Rate Her Effectiveness: 8 out of 10. She got the world to "Think Pink," and has a great eye for talent. But she also plucked a serious student of philosophy (Audrey Hepburn) out of her bookstore job and tried to make her into a mannequin. Not sure that was the best mentoring on record. Still, they all got a swell trip to Paris! The job has perks.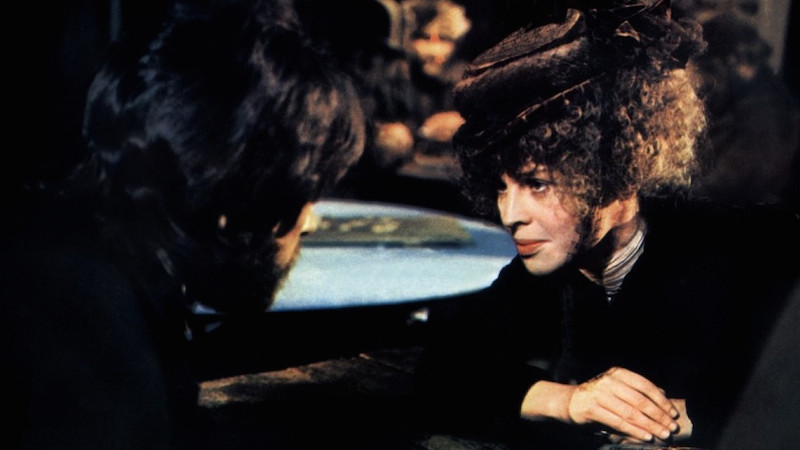 Who's The Boss? Constance Miller (Julie Christie).
Management Style: As the madam of a pioneer town brothel at the turn of the twentieth century, Constance is hardnosed and uncompromising. Even in the Wild West, she can compete with the men and win. Plus, her savvy for demographics is undeniable. She not only makes the brothel pay, she branches out into the underserved bathhouse market in a town without plumbing or sidewalks. What a visionary!
Rate Her Effectiveness: 7 out of 10. She makes money, but Constance is an opium addict, which makes her hard to reach after business hours.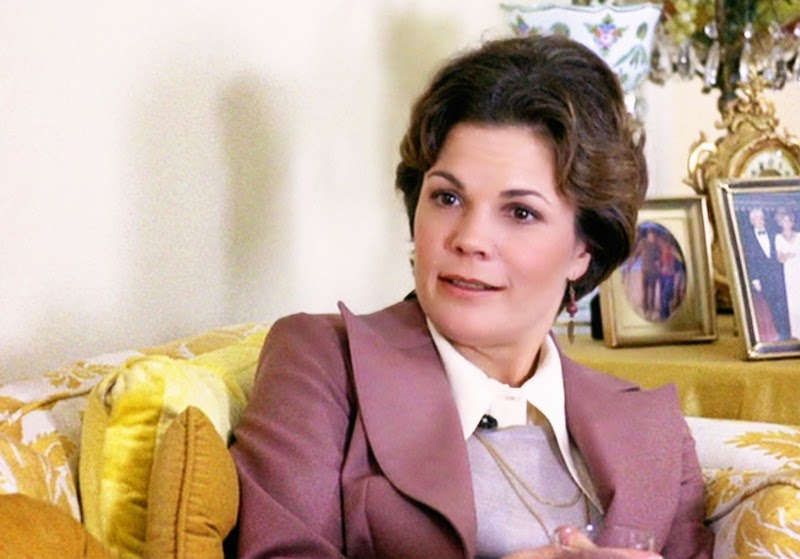 Who's The Boss? Anita McCambridge (Kathryn Walker).
Management Style: Remote and secretive. In fact, no one on the Charlestown Chiefs, the minor league hockey team she owns, even knows she is the owner until coach and player Reggie Dunlop (Paul Newman) pays her a visit. Rumors are swirling about the fate of the team, and Dunlop demands answers.
Rate Her Effectiveness: 3 out of 10. Anita puts the team up for sale, inspiring the guys on it to resort to "old style hockey," which means knocking each other's teeth out before the end of the first period. Not exactly a caring approach to managing her asset. Nonetheless, the strategy works and the team begins to turn its season around.

Who's The Boss? Warrant Officer Ripley (Sigourney Weaver), of the spaceship Nostromo.
Management Style: Tough as Pittsburgh steel. When upper management is wiped out by a metal-jawed space monster, Ripley takes over control of the situation, making tough calls, literally putting out fires. Facing major challenges such as a burning ship, the blood-curdling screams of support staff, and that pesky alien, Ripley still comes out ahead.
Rate Her Effectiveness: 11 out of 10. The alien is vanquished, and she alone survives the serious downsizing on the Nostromo. Ripley not only makes it out alive, she saves the cat, proving that she's not all business.

Who's The Boss? Katharine Parker (Sigourney Weaver).
Management Style: Dishonesty, imperiousness, taking credit for the ideas of others. When secretary Tess McGill (Melanie Griffith) shows signs of intelligence and ingenuity, her boss, Katharine, skillfully degrades her. Tess gets her own back in more ways than one, setting up a classic Good Girl/Bad Girl workplace dynamic.
Rate Her Effectiveness: 10 out of 10 on the conniving, un-sisterly scale. 1 out of 10 for actually doing her job well.

Who's The Boss? Fargo Police Chief Marge Gunderson (Frances McDormand).
Management Style: Deceptively provincial. Don't let the wide-eyed Scandinavian innocence fool you. Marge is onto you. Even seven months pregnant, she is more courageous than the male officers she oversees. Leading by example is her strong suit. You betcha!
Rate Her Effectiveness: 10 out of 10. Marge makes the collar and upholds good midwestern values in the process.
Stream it tonight.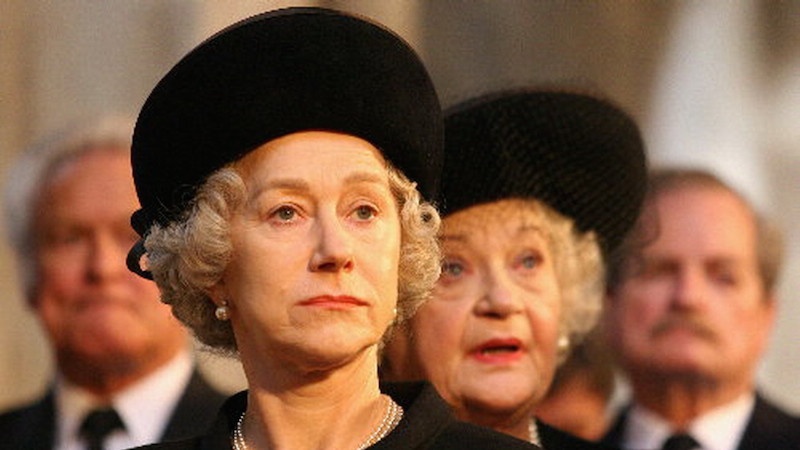 Who's The Boss? Her Royal Highness, Queen Elizabeth II of Great Britain and the Commonwealth (Helen Mirren).
Management Style: Regal.
Rate Her Effectiveness: 7 out of 10. Queen Elizabeth gets the 7 for managing an entire nation and a crumbling empire without crying. But we can't give her a 10, and nearly took her down to 5, for mismanaging the PR around the death of her globally adored daughter-in-law, Princess Diana. Managers need to change with the times, and the House of Windsor family firm was about a hundred years behind the times in the mid-nineties. A new re-org is helping and we feel certain the company will thrive from here on out, even if Brittania no longer rules the waves.

Stream it tonight.


More: A Dozen Movie Women Who Could Kick Our Asses