In the days before films relied on computers to entertain us, Billy Wilder used a movie camera to tell us stories. His stories might be funny or sad, but all held some grain of human insight, with even hard observations tempered by an underlying affection for his fellow man.

Wilder began as a writer, and over a fifty-year career, remained one, receiving screenplay credit on every movie he made. Born in Austria in 1906, he started his career as a journalist in Berlin, where he was soon attracted to screenwriting. Of Jewish ancestry, Wilder escaped to Paris with Hitler's rise, and by the mid-thirties, ended up in Hollywood, along with other talented European émigrés like Peter Lorre (with whom he shared lodgings).

In those halcyon days of the studio system, talented writers were always in demand, and Wilder was soon working steadily. His creative temperament was suited to collaboration, and in 1938, he would begin an association with writer Charles Brackett on a series of memorable studio pictures, notably Ernst Lubitsch's "Ninotchka" and Howard Hawks' "Ball of Fire."

Soon tiring of directors playing with his ideas, Wilder lobbied for a chance behind the camera. In 1942 they finally got their chance, and the Brackett-Wilder writing team expanded to include producing (Brackett) and directing (Wilder). Billy Wilder was now ready to handle his own close-ups.


His first directorial effort was an engaging comedy called "The Major and The Minor", where a near-broke Ginger Rogers impersonates a little girl to get a reduced train fare. Fellow passenger Ray Milland takes her under his wing (to his eternal regret), and hilarious complications ensue. The film was a success, and Wilder felt emboldened to venture into darker territory.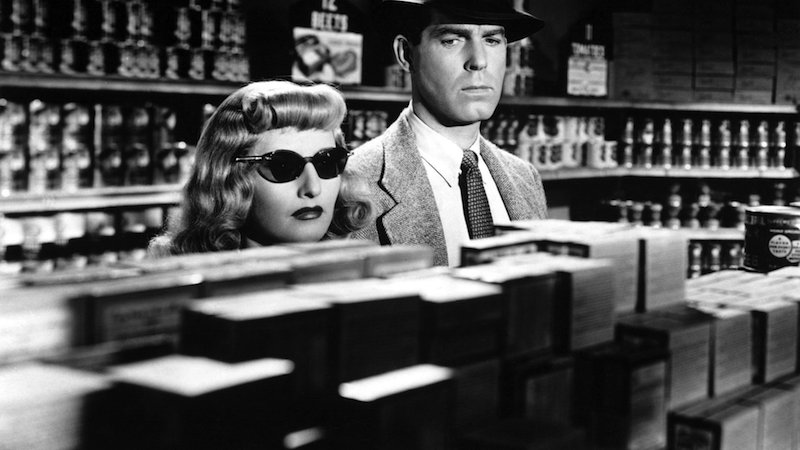 He hired Raymond Chandler, creator of the Philip Marlowe detective novels, to work with him on what became "Double Indemnity" (1944). Insurance salesman Fred MacMurray gets seduced by the alluring Barbara Stanwyck, who persuades him to sell her husband a hefty insurance policy, and then kill him off. Edward G. Robinson is the wily investigator who smells a rat. Beyond first rate performances, what distinguishes this classic is the snappy dialogue crafted by Chandler and Wilder. Inspiring a whole genre of "film noir," "Double Indemnity" stands apart as one of the top thrillers of all time.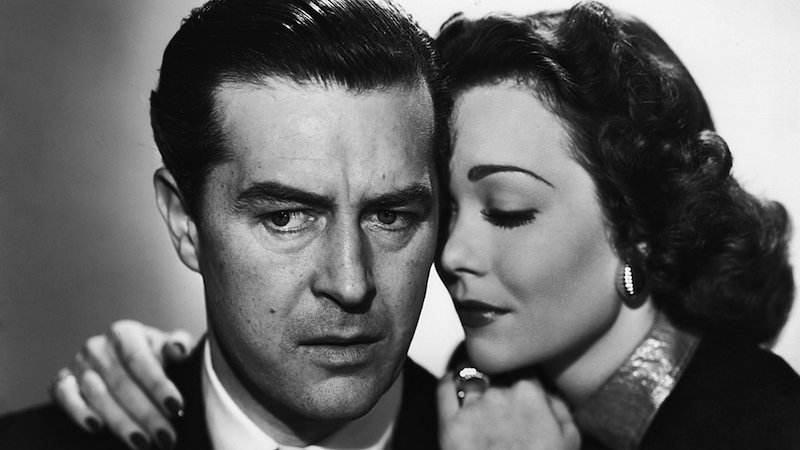 The following year would bring "The Lost Weekend," a searing portrayal of one man's helpless descent into alcoholism. "Weekend" still packs a punch today, largely due to lead actor Ray Milland's gutsy, unglamorous performance, which netted him an Oscar. The film planted the novel idea that chronic drunkenness was not just the preserve of skid row bums, but a corrosive illness cutting across societal lines, requiring acknowledgment and treatment. "Weekend" would take home the Best Picture prize at the Academy Awards, and Wilder would win two, for Best Director and Screenplay (shared with Brackett).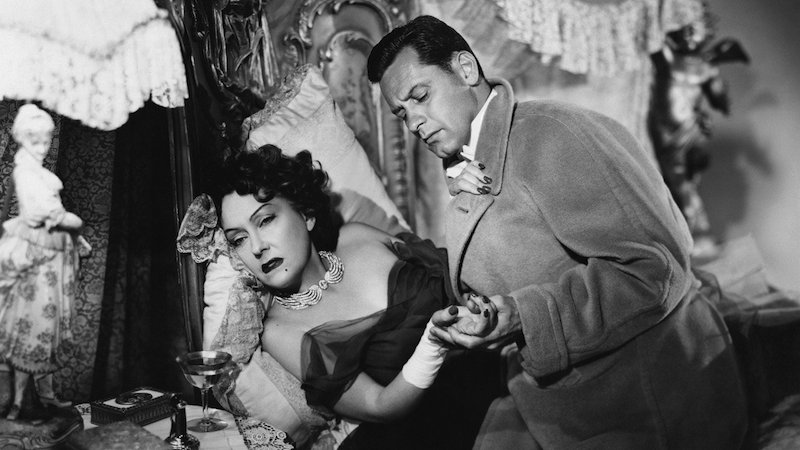 Fast-forward to 1950, and the screen's blackest of black comedies: "Sunset Boulevard." Reclusive silent film star Norma Desmond (Gloria Swanson) lives with her memories of past glory. Increasingly detached from reality, she engages an impoverished writer named Joe Gillis (William Holden) to help draft the script for her comeback vehicle. Her delusional obsessions (both with reviving her career and a romance with the much-younger Gillis) lead to one of the great climaxes in all movies, at once tender, pathetic, and chilling. Wilder first had Mae West in mind for Norma, but West could not accept she was past her prime, and so Swanson was tapped for the part. Another inspired bit of casting was silent director Erich Von Stroheim as Norma's protective butler, Max. Stroheim had actually directed Swanson twenty years before, and in one scene, you see that film ("Queen Kelly") being screened by Norma.


Wilder did much for the career of William Holden, who only got the lead in "Boulevard" after both Montgomery Clift and Fred MacMurray turned it down. Impressed by Holden's natural style, he would cast him again in "Stalag 17" (1953). The actor plays a slick American wheeler-dealer in a Nazi prison camp, wrongly suspected by his fellow inmates of being an informer. Director Otto Preminger is the despicable Nazi commandant who runs the camp. Holden's tough but vulnerable performance won him an Oscar, and Wilder's direction also received a nod.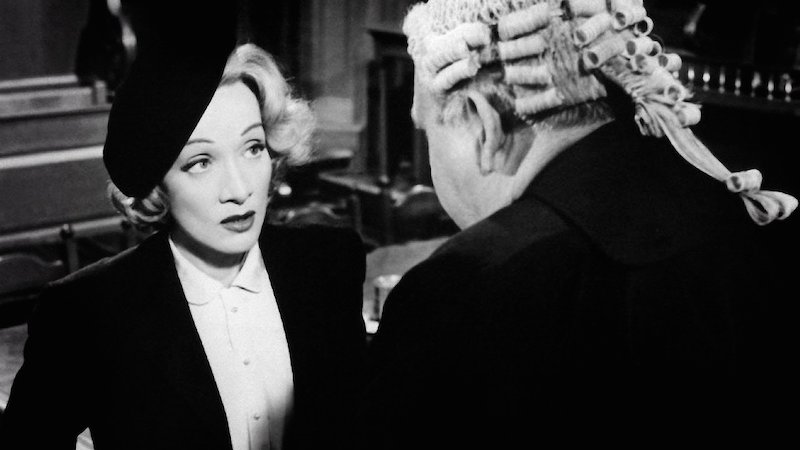 In 1957, Billy released "Witness For The Prosecution," a gripping, twisty courtroom drama based on an Agatha Christie play. Here a distinguished but ailing barrister (Charles Laughton) takes on the most challenging case of his career, defending a man (Tyrone Power, in his last completed film role) accused of murdering a rich widow with whom he'd become friendly. "Witness" boasts a crackling, caustic script and splendid performances, particularly from Laughton, who was Oscar-nominated, along with the picture. (That's Laughton's wife, Elsa Lanchester, playing his excessively chatty nurse.)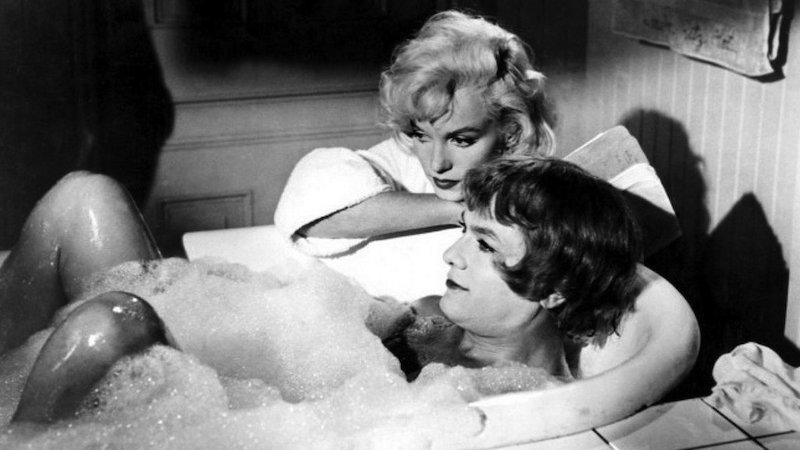 Wilder's next comedy, written with new partner I.A.L Diamond, is widely regarded as one of the all-time best: "Some Like It Hot" (1959). Two musicians (Tony Curtis and Jack Lemmon) witness the St. Valentine's Day Massacre, and masquerade as women to escape the gangsters who want to rub them out. Marilyn Monroe is a highly visible member of the all-girl band they join, making it tougher for the two to conceal their true identities (and genders). Fast and very funny, "Hot" boasts one of the great closing lines in all of film. (Speaking of memorable lines, when asked about working again with the famously erratic, unreliable Monroe, Billy stated: "My doctor and psychiatrist tell me I'm too old and too rich to go through this again.")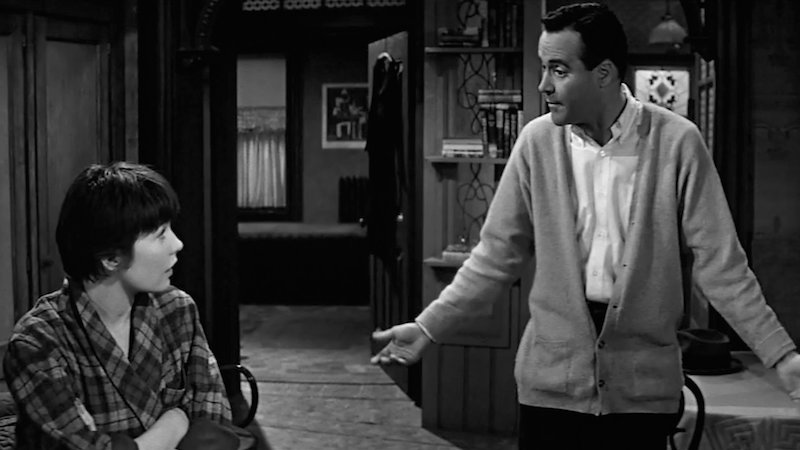 Next came "The Apartment" (1960). This touching comedy/drama tells of one C.C. Baxter (Jack Lemmon), a junior executive in a huge insurance company who climbs the corporate ladder by lending out his apartment to his bosses for assignations. Complicating matters is his fondness for elevator girl Fran Kubelik (Shirley MacLaine), who's being preyed upon by the highest-ranking cad in the firm, J.D. Sheldrake (Fred MacMurray). This perennial charmer won the Best Picture Oscar for Wilder and Best Screenplay for Wilder and Diamond.

The succeeding decades would bring more Wilder films, but increasingly his sensibility seemed out of step with the times, to which observation he famously replied, "Frankly I regard it as a compliment. Who the hell wants to be in touch with these times?" Wilder was never afraid to speak his mind about the state of Hollywood, but he was secure enough in his past contributions not to feel bitter or overlooked.

This great and gifted writer/director died in 2002, at the age of 95. To the end, intelligence and humor were the order of the day, as when he sagely remarked: "People copy, people steal. Most of the pictures they make today are loaded down with special effects. I couldn't do that. I quit smoking because I couldn't reload my Zippo."

Billy Wilder, we miss you. Thankfully, we don't have to miss your movies.




More: Consummate Filmmaker — The Genius of John Huston