The finest sports movies are about more than the glory of the contest; they peer into the psychology of fans and players alike. Who are these athletes as people? And what's behind all the devotion fans feel for them?
With the Stanley Cup possibly being decided this very soon, I want people to know that streaming now on Netflix is one of my favorite sports films — and my pick for the best hockey movie ever.
In the cynical, profane, often hilarious "Slap Shot" (1977), Paul Newman re-teamed with director George Roy Hill ("Butch Cassidy and The Sundance Kid", "The Sting"), to play Reggie Dunlop, an aging hockey player/coach relegated to a floundering minor league hockey team, the Charleston Chiefs. When he finds out this will be their final season, he starts a rumor that the team is going to be sold instead.
This gives his motley crew of players an incentive to play and at Dunlop's instigation, this ragged bunch cheat, insult, and play 'goon' hockey, both to win and to make themselves a popular sensation. But inevitably, moral issues arise around the concept of playing for the pure tooth-rattling violence that roils the crowd.
Even so, the rag-tag team learns to band together, and a wild card (or three) gets added, in the form of the curiously childlike but bloodthirsty Hanson brothers. These triplets from hockey hell give the Chiefs a bankable energy that captures the anger and imagination of the town. While debauching Ice Capade dancers and getting in confused situations with each other's wives, the team starts winning and rising in the standings.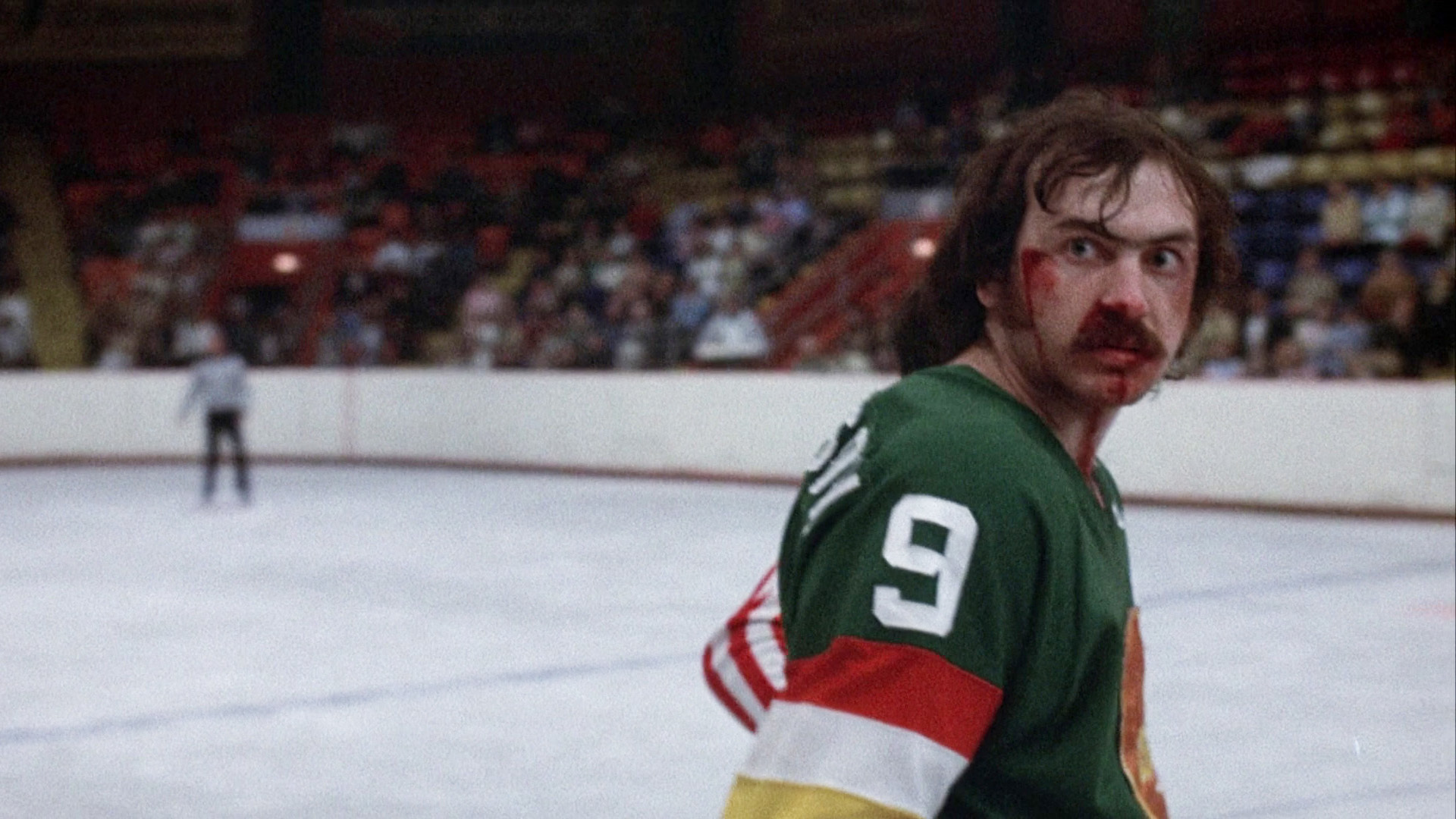 But it's not all laughs and come-from-behind victories. There's an unnerving savagery in the way the crowd thrills when the game turns ugly — a Roman gladiatorial glee fed by Dunlop, a complex character with conflicting motivations who exudes an undercurrent of bitterness.
Just what's behind all this aggression and anger, you ask? Well, this is the American Rust Belt on the decline, after all. When a mill closes and puts most of the town out of work, the citizens of Charleston focus their rage on opposing teams and the possibility of seeing glove-dropping fights, instead of confronting their own uncertain futures. As Maximus might say, "Are you not entertained?"
But back to the moral question: what is the right move – is it more important to maintain the "integrity" of the sport or give people a show to help them forget their troubles? And ultimately, is it all just about money - lining the pocketbooks of wealthy owners who care little about the game, the players, or us (witness the recent Donald Sterling scandal)? "Slap Shot" offers no easy answers, and that's a big part of its enduring appeal.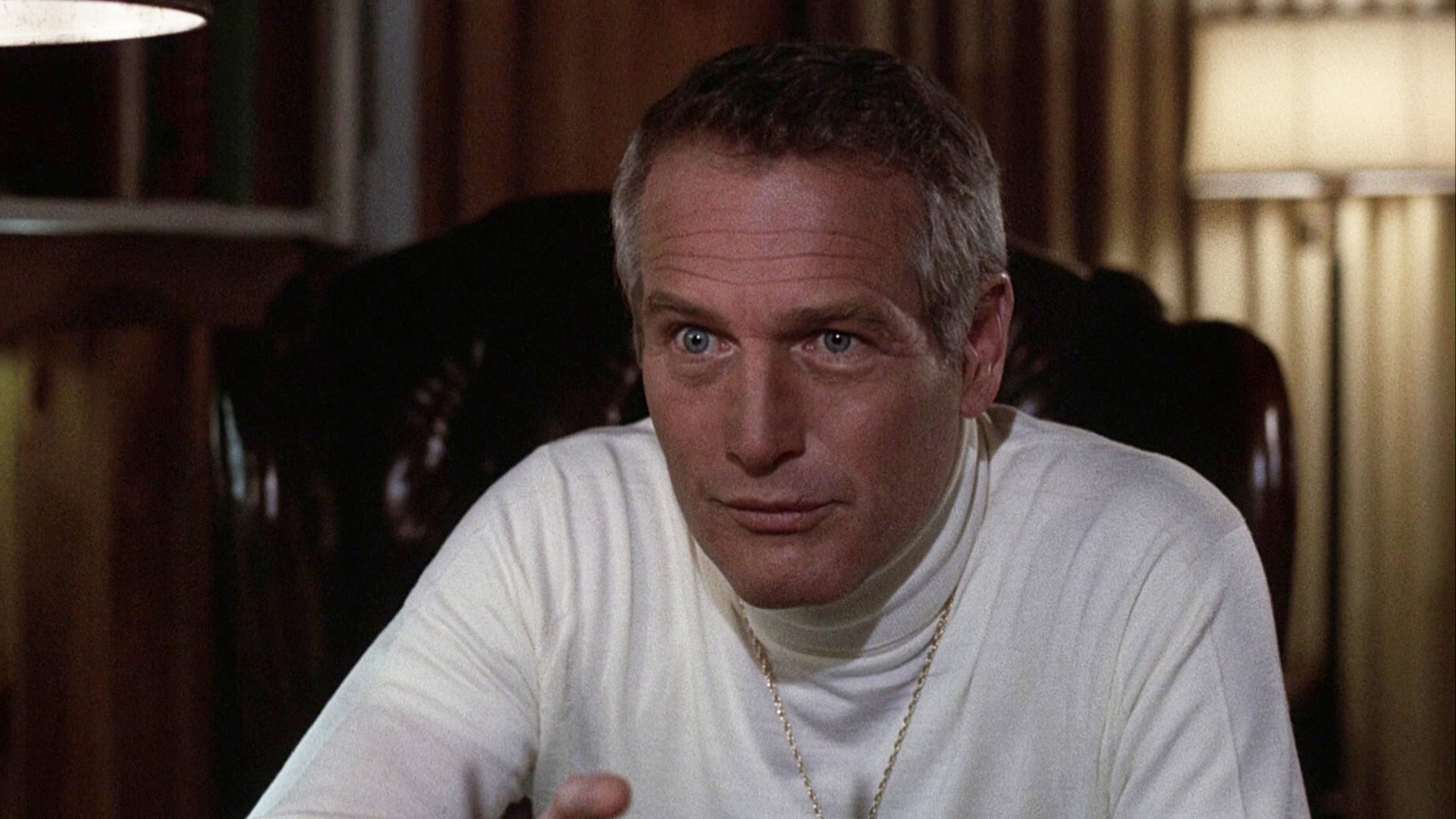 In Newman's sterling performance, we see a man who has pretty much seen it all and has very little left to lose. We also see a superb screen actor mellowing beautifully as he segues from romantic to character parts. Just one more reason why we view this film as an unsung classic.
Before the puck hits the ice for the last time this season, give "Slap Shot" a watch.
What's your favorite sports movie of all time? Why do you think it's the best? Let us know on Facebook.
Didn't find what you were looking for? Keep browsing for the right movie to watch tonight on our curated database. Using our search filters, you'll never spend too much time deciding on a movie again. The best movies to stream are just a click away!