There's little question that director John Ford and actor John Wayne forged one of the most successful and enduring partnerships in the history of movies.
Over a period of 35 years they made 24 pictures together. Ford was Wayne's senior by nearly 15 years, and launched the younger man to stardom in 1939 with "Stagecoach."
Wayne would repay his mentor handsomely over the years, not just with his friendship and loyalty, but by lending his iconic presence to so many Ford classics.
John Ford was notoriously reticent and cranky, not given to displays of emotion. Still, when asked late in his career to name the favorite films he'd directed, he cited most any film he'd made with Wayne.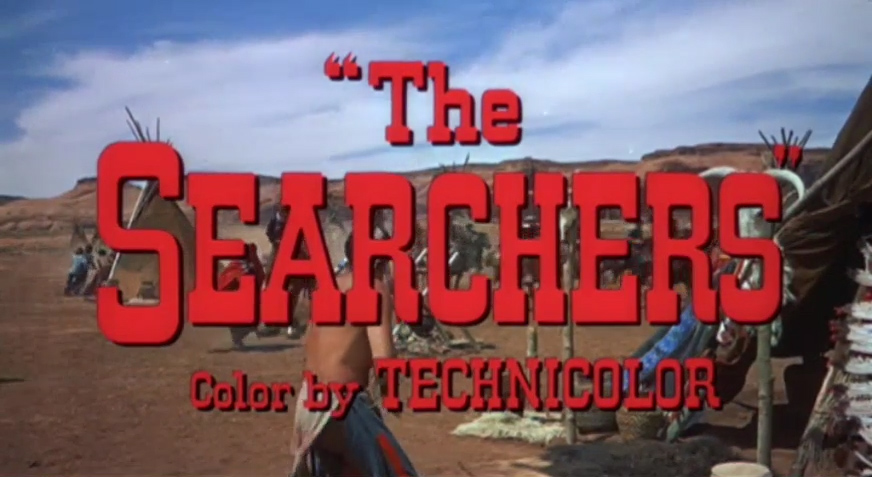 "The Searchers" from 1956 may be the best film they made together. Both the American Film Institute and Entertainment Weekly ranked it the best Western ever made. In the Sight and Sound critics' poll, it was rated the 10th best movie of all time.
The film was adapted from a 1954 novel by Alan Le May that was actually based on a true story. In 1836, during the protracted, bloody war with the Comanches for control of Texas, nine-year-old Cynthia Ann Parker was kidnapped by the tribe. For over two decades, various members of her family, including her uncle James Parker, searched for her in vain.
When she was finally found in 1860, she had already borne three children, with the father a Comanche chief. She then returned to white society, but never fit in or found happiness there, always longing to return to the Comanches.
In "The Searchers," we follow pretty much the same story. Wayne is Ethan Edwards, whose brother's homestead is destroyed by Comanches. The whole family is dead, except two young daughters who have been abducted.
With his adopted nephew Martin Pauley, played in the film by Jeffrey Hunter, Ethan goes on a long quest to find his nieces, Lucy and Debbie.
But here's the twist: Ethan intends not to rescue his nieces when he finds them, but kill them, since they are now Comanche.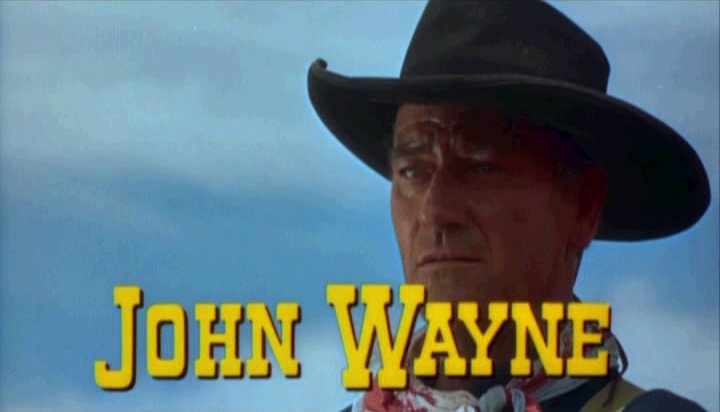 Thus Ethan is established as a conflicted, complicated hero, and perhaps no hero at all. We find ourselves rooting for him because we sense his overwhelming pain, and because this is, after all, John Wayne. However, his character is hardly sympathetic.
To a degree, we understand it: the Comanches had murdered his mother, and now they've done the same thing to his brother and family.
Seen today, this virulent racism towards Native Americans is hard to stomach, along with a couple of scenes where the Comanches are treated in a demeaning fashion.
Such portrayals were, of course, not unusual for the time. Also, Ford does not intend that we sympathize with the Comanches, just as we don't fully sympathize with Ethan. The predicament portrayed in this film is too fraught and complex for clear-cut heroes and villains.
Historical context helps. The prolonged conflict in Texas was in fact exceedingly ugly, with the white settlers and military none too gracious about seizing Comanche territory. For their part, the Comanches were ruthless warriors who would not cede their land without a fight.
Much blood was spilled on both sides, and there were virtually no rules of engagement. Whole families were fair game for slaughter, including women and children. It was close, savage combat, with each group bent on destroying the other.
Ethan is right in the middle of this conflict, having also just served on the Confederate side in the Civil War. We can see that these experiences have hardened him.
This was the most complex role Wayne had ever attempted. Wanting to please Ford and also prove to critics and the public that he was more than a movie cowboy, he took the part very seriously and ended up turning in the finest performance of his career.
In fact, the film and the role meant so much to him that he later named his youngest son Ethan.
Ford was also on his game, wanting to prove he was still in control after being forced to leave his prior production, "Mister Roberts," after losing his temper in a meeting and punching actor Henry Fonda.
This director could be neurotic, temperamental, extremely demanding, and often cruel. However, no one could doubt his genius or skill behind a camera. On set, he was in total control, and revered for his talent.
As one critic astutely observed, this is clearly a movie made by an older, more assured director; Ford was by this point in his early sixties. Over time, he'd become more comfortable with ambiguity.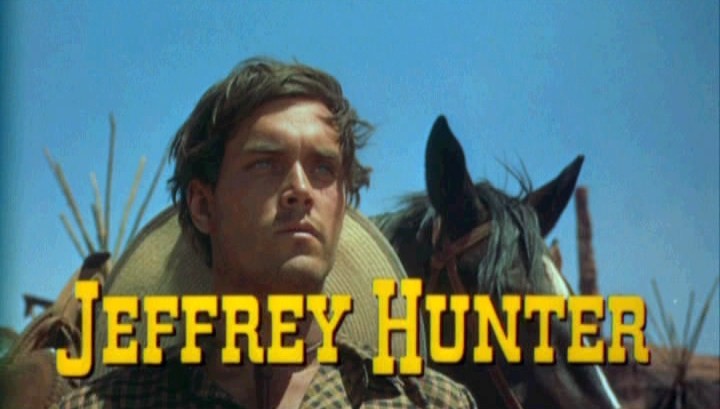 Ford's reputation as a highly visual director was only enhanced by this film. He was known for finding ways to dispense with pages of dialogue and move the story along through visuals and action. Here he delivers glorious, scenic long shots of his beloved Monument Valley, often with a virtually static camera.
"The Searchers" may well be the most stunning looking film he ever made, making the most of a vibrant color palette and Vistavision widescreen format.
The director's proven knack for assembling a first rate cast did not fail him here either.
Ethan's sidekick Martin is with him pretty much all the way — it was clearly a plum role for a younger actor. Ford originally had Fess Parker in mind. But the actor best remembered as TV's Davy Crockett was under contract to Walt Disney, who declined to loan him out. (Parker only learned later he'd been offered the part, and was deeply frustrated that he'd missed out).
Jeffrey Hunter, the actor finally cast, is probably best known for playing Jesus in Nicholas Ray's religious epic, "King of Kings" (1961). He also ended up starring in the 1964 pilot for TV's original "Star Trek." Ultimately, he decided he didn't want to commit to a full series, since he preferred working in feature films. He may well have regretted that decision.
Martin's love interest is played by the 26-year-old Vera Miles, and the role boosted her career. Later that same year, Alfred Hitchcock would tap her to costar in "The Wrong Man," and four years later he would cast her again in "Psycho."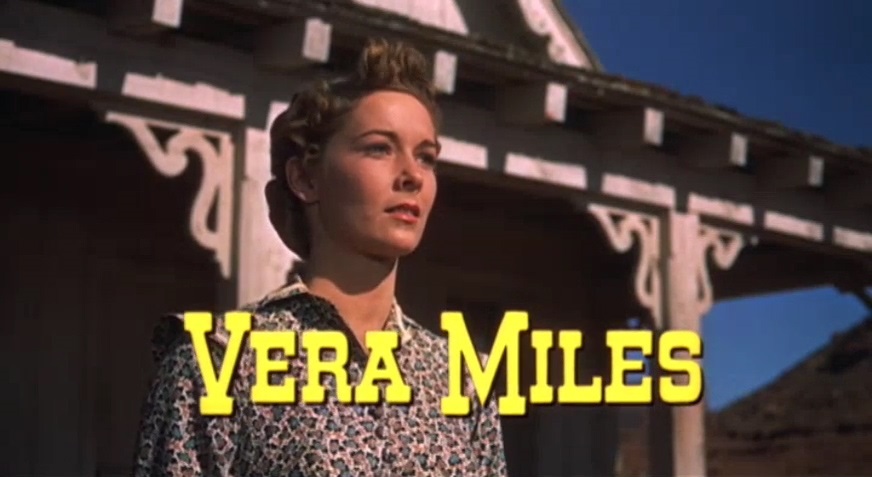 To play missing niece Debbie at different ages, the director tapped child actress Natalie Wood, and her younger sister Lana. The story goes that sometimes Wayne or Hunter would pick up Natalie from high school to take her to the set, causing an uproar among the female students.
John Ford was known for his stock company; he valued working with actors and technicians he knew and trusted. While John Wayne was obviously the unofficial leader of this group, it also included several actors who appear in this film, including Ward Bond, John Qualen, Ken Curtis, and Harry Carey, Jr.
"The Searchers" was a critical and commercial success on release, but it's one of those movies whose stature has only grown with the years. It influenced a whole generation of directors, including Martin Scorsese, Steven Spielberg, and George Lucas. David Lean studied it to learn how to shoot a landscape for "Lawrence of Arabia."
It remains a towering work, with a closing shot that's indelible. Profiling a damaged man who struggles to conquer his own demons on a seemingly hopeless mission, it somehow continues to speak to us all.
If it's been a while, by all means seek out "The Searchers."
More: John Ford — The Bright and Dark Sides to the Finest Director in History