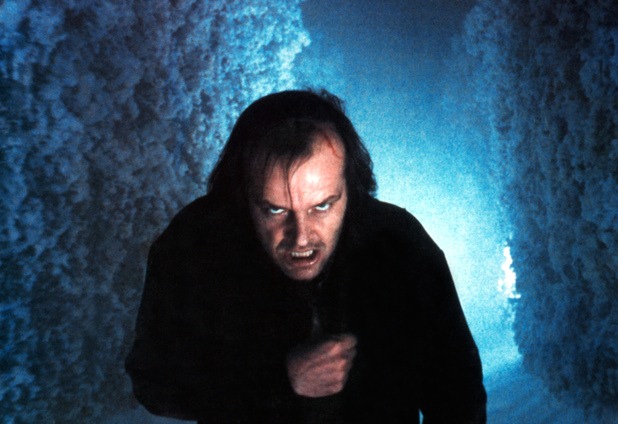 Man versus Nature. It's a struggle as old as the movies—even as old as man himself. (Man, that's old.)
Many movies have thrilled us by pitting their leading characters against the elements. Floods, blizzards, tornados, tsunamis and other cases of severe and, at times, catastrophic weather conditions are the stuff film drama is made of.
It seems that hardly a calendar year goes by without stormy weather whipping around audiences. Earlier his year, Russell Crowe's "Noah" encountered a flood of Biblical proportions. And just when we thought the memory of Hurricane Sandy was starting to fade, "Into the Storm" arrives in theaters shortly, bringing destructive cyclones and tornadoes with it.
So, here's an almanac of past cinematic weather conditions:
Snow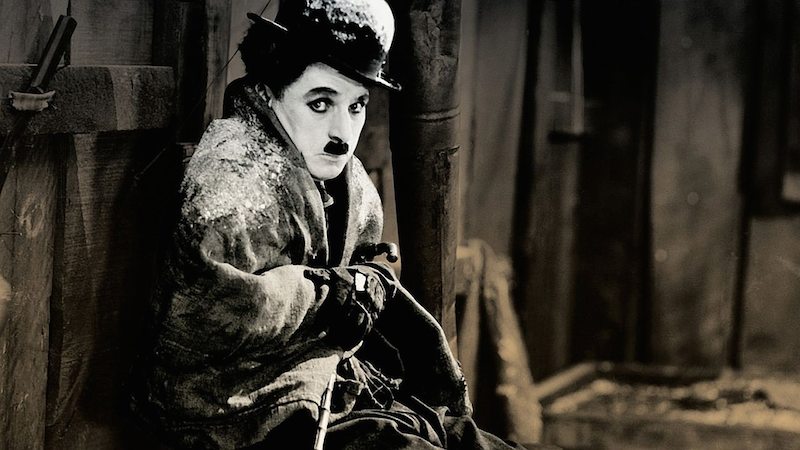 In this, the gifted comedian's most famous and beloved silent comedy, Charlie Chaplin's "Little Tramp" character goes looking for gold in the Klondike during the 1898 Yukon Gold Rush. A blizzard forces him to stay in a cabin with intimidating prospectors Big Jim McKay (Mack Swain) and Black Larsen (Tom Murray). Charlie's a bit out of his depth; is he going to wind up encased in a snowdrift? Indeed, things get so bad that Charlie has to concoct a Thanksgiving dinner for himself and Big Jim to feast on — using his shoelaces and all. Talk about shoe business!
Forecast: Freezing with a large chance of smiles afterwards.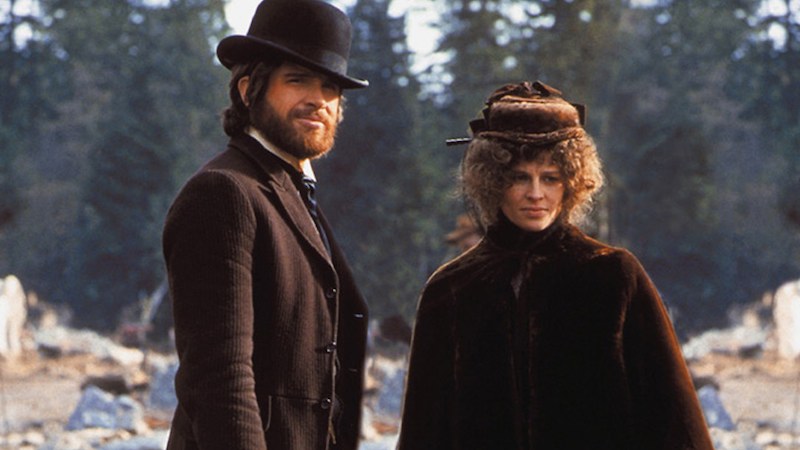 In Robert Altman's moody, one-of-a-kind western, the snow falls heavily on the Northwest mining town of Presbyterian Church. The wintry conditions add to the lyrical nature of the film, a tone-poem about rugged frontier life and the damning effects of greed. Warren Beatty portrays McCabe, the gambler who arrives in town and sets up a brothel to keep its denizens happy. Mrs. Miller, a British madam, joins McCabe in his enterprise. But trouble ensues when representatives of a large mining company arrive, intent on taking over.
Forecast: Steady precipitation that's gorgeous to watch.
Wife swapping, family dysfunction, and Richard Nixon, too. Welcome to New Canaan, Connecticut, circa 1973, where things get out-of-control with the principals of two neighboring upper-middle class families. Ang Lee directs an excellent ensemble cast that includes Kevin Kline, Joan Allen, Sigourney Weaver and Joan Allen as the troubled adults, with Christina Ricci, Elijah Wood, Tobey Maguire and Adam Hann-Byrd as their confused kids. The titular tempest sets the scene for a chilly and chilling finale in a film that's powerful and darkly humorous in equal doses.
Forecast: Slippery, with electricity in the air.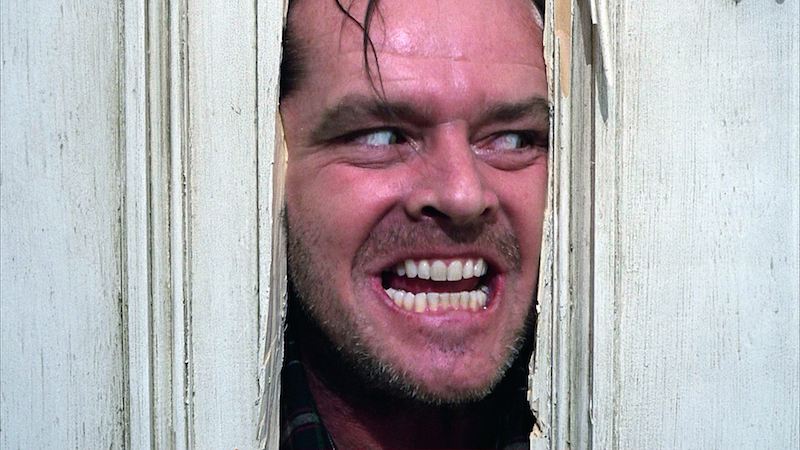 Snow blankets the ground throughout much of Stanley Kubrick's adaptation of Stephen King's horror story, adding an element of eerie isolation to the tale set at the haunted Overlook Hotel during the winter months. Besides the inclement weather, there's some increasingly strange activity going on inside the brain of recently hired caretaker Jack Torrance (Jack Nicholson), not to mention the encroaching presence of the hotel's other ghostly residents, who've run up quite a tab over the decades. Don't miss the famous scene where an unhinged Jack chases down his wife (Shelley Duvall) and child (Danny Lloyd) with an axe during a nighttime blizzard.
Forecast: Steady snowfall leading to a treacherous whiteout.
Rain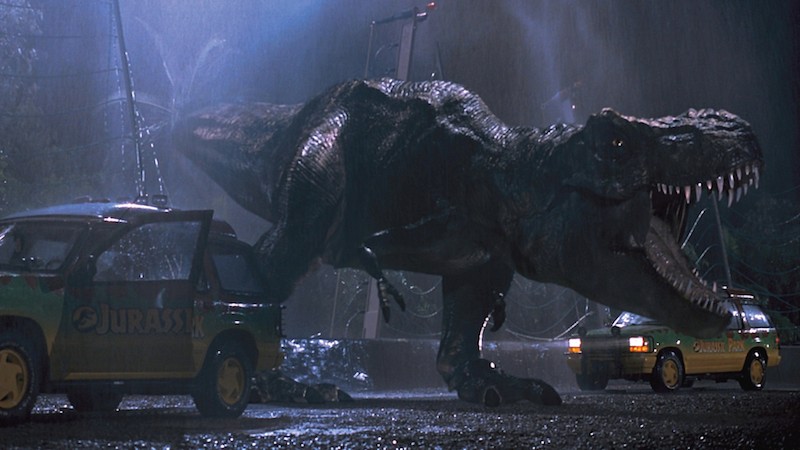 Steven Spielberg's dinosaur epic is filled with scary, tension-filled sequences, but the scene in which a Tyrannosaurus Rex goes ballistic during a heavy downpour stands out. The T-Rex begins by terrorizing the passengers in one of the park's SUVs, ripping apart its roof, smashing glass all around, and turning the vehicle upside down into the rising swamp-like mud. Then the angry creature chases scientist Jeff Goldblum, who's trying to avert its attention with a flare. Eventually, the toothy monstrosity levels a hut and locates a human hiding on a latrine. What a way to go! The steady shower adds an air of doom to the ultra-realistic dinosaur rampage.
Forecast: Slick and muddy, with loud booms of thunder — and very large teeth.
(Warning: Spoilers!) The culminating scene in Frank Darabont's beloved adaptation of Stephen King's story showcases Tim Robbins as convict Andy Dufresne, who finally escapes prison through a sewage tunnel. On emerging, a rain-soaked Dusfresne raises his hands in the air, celebrating his long-awaited freedom. Morgan Freeman's Red, a prison companion who's come to deeply admire Andy, then adds stirring off-screen narration ... and by this point, we're all drenched in tears. This film, a box-office disappointment on release, has since captured the hearts of millions. Redemption indeed.
Forecast: Copious downpour, with rays of sun finally breaking through.
From the moment American teenager Suzy (Jessica Harper) arrives in Germany to study at a dance academy, incessant rain falls on everything, from car windows to the creepy building that houses the all-girls school Suzy's attending. The weather is an important element to the hallucinatory, stylish terror of Italian director Dario Argento's gorgeously rendered operatic shocker. Soon multiple grisly deaths occur after Suzy discovers that the school's teachers are members of a witches' coven that meets within the walls of the school. Suzy, you'd better pirouette right out of there.
Forecast: Pounding showers with potential to turn violent.
Tornadoes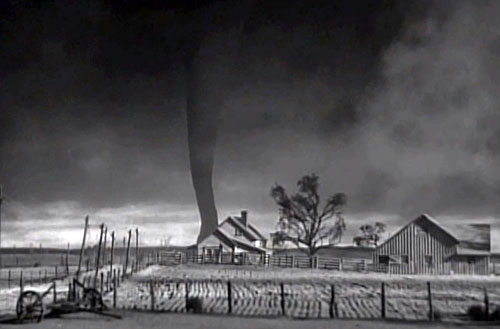 "It's a twister, Auntie Em!" So shouts Dorothy (Judy Garland) when she discovers a storm is about to hit. Little does she know that it would cause serious damage to her aunt and uncle's Kansas farm, as well as hurl her (and her little dog Toto, too) into a strange new world over the rainbow, populated by wondrous characters who also happen to be in vivid color. But what a way to get there ... and how to get back? Now wherever did I put those ruby slippers?
Forecast: Topsy-turvy conditions with hallucinogenic results.
Earthquake
It's Robert Altman again, this time plying his mosaic "Nashville"-like style to a series of Raymond Carver stories, focusing on 22 Los Angeles denizens whose lives criss-cross, often at difficult moments. The incredible ensemble cast includes Robert Downey Jr., Jack Lemmon, Tim Robbins, Lily Tomlin, Anne Archer, Tom Waits, Chris Penn, Julianne Moore and Lilli Taylor. In a film filled with surprises, a meeting between married pool cleaner Chris Penn and a young female bicyclist during a family picnic turns ugly before an earthquake disrupts the altercation.
Forecast: Shaky, turbulent conditions, followed by life as usual in la-la land.
Frog Showers!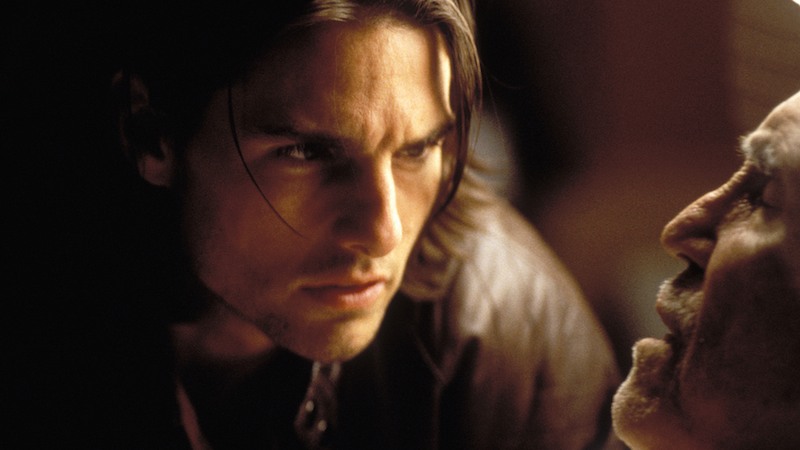 A devotee of Robert Altman, Paul Thomas Anderson salutes his idol by looking into the lives of various adults pondering their lives, loves and tragedies in Los Angeles's San Fernando Valley. Among the subjects here are a sexist motivational speaker (Tom Cruise), a terminally ill TV producer (Jason Robards), his caregiver (Phillip Seymour Hoffman), and the producer's younger wife (Julianne Moore). In typical Altman style, many of the characters meet seemingly by coincidence. Or is it fate that brings them together, and precipitates the freak occurrence of frogs falling from the heavens, wreaking havoc across the area? It's riveting (… or is it ribbit-ing?).
Forecast: Unsettled environmental situation, with potential for outburst of abnormal hailstones.
Previously: April Showers: 5 Rain Scenes Every Movie Lover Has to Know