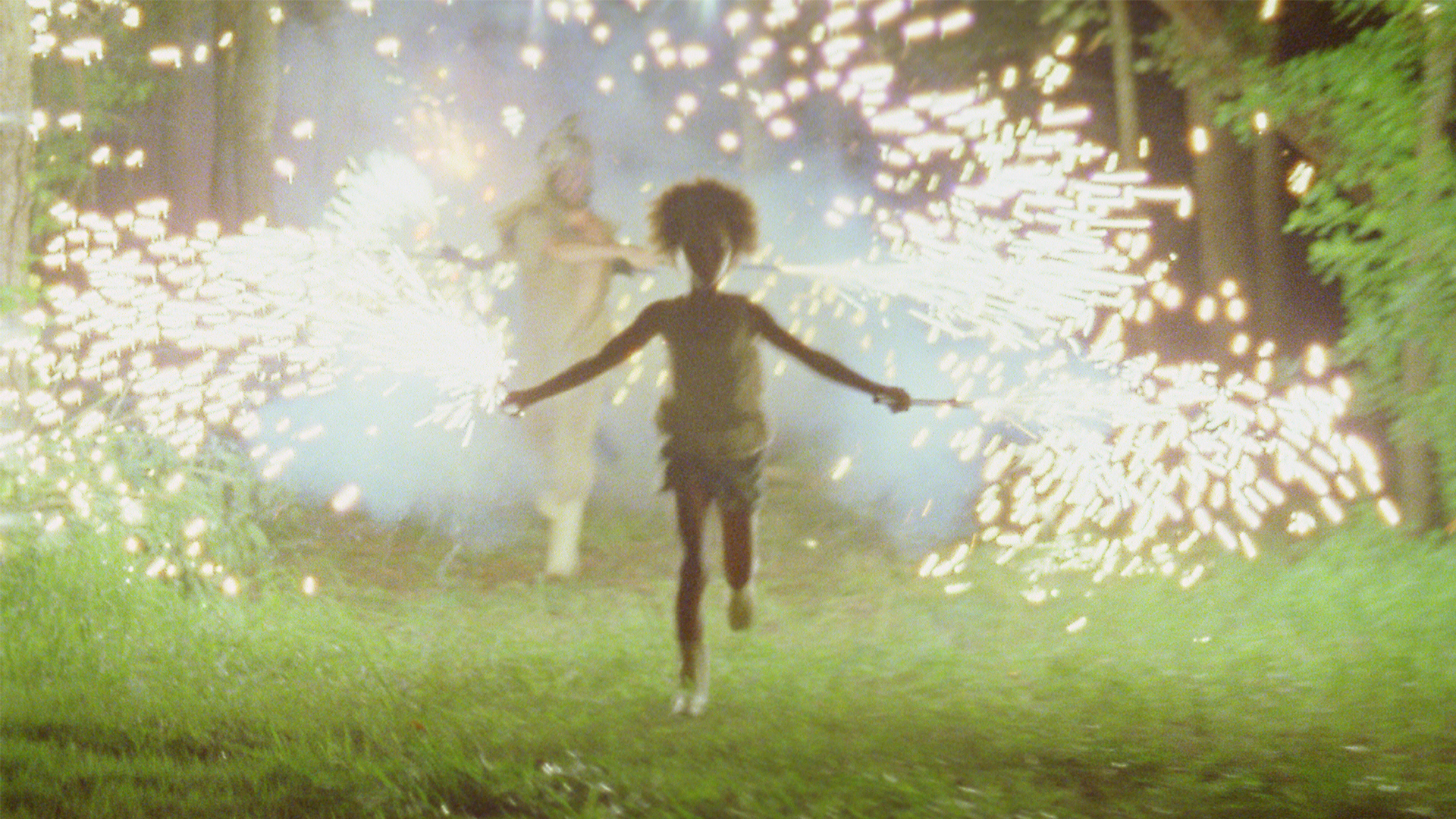 When birthday time rolls around for the good ol' U. S. of A, tradition dictates we set something alight and watch it go boom. Useful tip: just make sure the thing that explodes has left your hand in time; don't dampen the festivities by losing a digit (or two). And if you really want to play it safe, eschew launching those rockets yourself, and get your fireworks on film instead.
Here are eight memorable titles that deliver a light show you won't soon forget.
In F.W Murnau's masterpiece, the Man (George O'Brien) and his Wife (Janet Gaynor) attempt to repair their broken relationship while the night sky is bathed in a dazzling fireworks display. What did the man do to get in trouble with wifey? Well, he did consider drowning her at the behest of some hussy. Hard to come back from that one, but there may still be a shred of hope.
The innuendo-laden dialogue between retired cat burglar John Robie (Cary Grant) and spoiled heiress Francie Stevens (Grace Kelly) pops as much as the glorious show in the sky above them.
Francie: I have a feeling that tonight you're going to see one of the Riviera's most fascinating sights. I'm talking about the fireworks, of course.
Robie: I never doubted it.
That should light your fuse, Mr. Robie.
Watch the sparks fly between Grant and Kelly….
In David Lean's touching romance, the beauty of fireworks over Venice helps loosen the inhibitions of repressed American spinster Jane Hudson (Katharine Hepburn). Finally, she succumbs to a kiss from handsome Italian lothario Renato di Rossi (Rossano Brazzi). Could this be true love, or is it just one of those things?
Who can resist romance in Venice?...
It's New Year's Eve in Cuba, and Michael Corleone (Al Pacino) learns his brother Fredo (John Cazale) has betrayed him. As the colorful, celebratory explosions begin in the night sky, Michael gives his brother a hard, final kiss on the mouth, then announces: "I know it was you, Fredo. You broke my heart." Who doesn't enjoy a nice wet smooch on New Year's? Well, Fredo, for one.
Watch all the Corleone family fireworks...
With Gershwin's signature "Rhapsody in Blue" wafting in the background, frustrated writer Isaac Davis (Woody Allen) delivers an ode to his hometown of New York City, culminating in a dramatic fireworks show set against the Manhattan skyline. Even as he struggles with his myriad neuroses and braves the summer's pungent, hot garbage smell, Isaac can't help but get all mushy over The Big Apple.
Finally, a Woody Allen movie with explosions...
In hot pursuit of a suspect, hapless police investigator Frank Drebin (Leslie Nielsen) watches as the bad guy's car finally careens into a fireworks factory. Talk about combustion! Still, as you can tell from this clip, it's a fairly boring scene, holding little interest for the general public.
Can Frank stop an assassination attempt on the Queen of England?...
When two drunk bikers use lewd language in front of his daughters, and then tell him off when he objects, the closeted Ennis Del Mar (Heath Ledger) dispatches the offenders with his fists. A Fourth of July light show frames the scene, casting Ennis's rage against a larger explosive backdrop. Some people just ain't got no manners.
A scintillating story from director Ang Lee...
Even six-year-old Hushpuppy (Quvenzhané Wallis) knows that when you live on a soggy island in Louisiana, you have to light your sparklers while you may- and that means before a hurricane floods your home and tries to blow away your chances at happiness. Oh, and sparklers may not be full-on fireworks, but they still count in our book. Right, Hushpuppy?
Watch young Wallis in her Oscar nominated performance...
What's your favorite movie scene that lights up the night? Let me know on Facebook!