With Halloween on the horizon, I'm thinking about ghost stories.
I largely avoided hearing any growing up at home, as I had a vivid imagination and even then valued my sleep. However, at sleep away camp it was a different matter.
There the telling of ghost stories was a recurring event, with compulsory attendance around the campfire on Saturday nights. The camp's director would preside, equipped with a never ending supply of spooky tales that would leave us thrilled and unnerved, grateful at least that we would not be sleeping alone.
Ever since, I've had an affinity for horror films built around ghosts, usually favoring them over titles involving homicidal slashers, monsters, zombies, aliens, and vampires.
I love the delicious build-up in a ghost story, with subtle signs gradually escalating to full-fledged horror. I'm also fascinated by the very concept of a ghost, the idea that we don't just turn to dust but somehow remain among the living, just in a different form.
Below are just some of my very favorite ghost stories on film, hailing from several different countries and spanning six decades. They all have one thing in common: they will scare the wits out of you.
Who needs trick or treating when you have this to look forward to?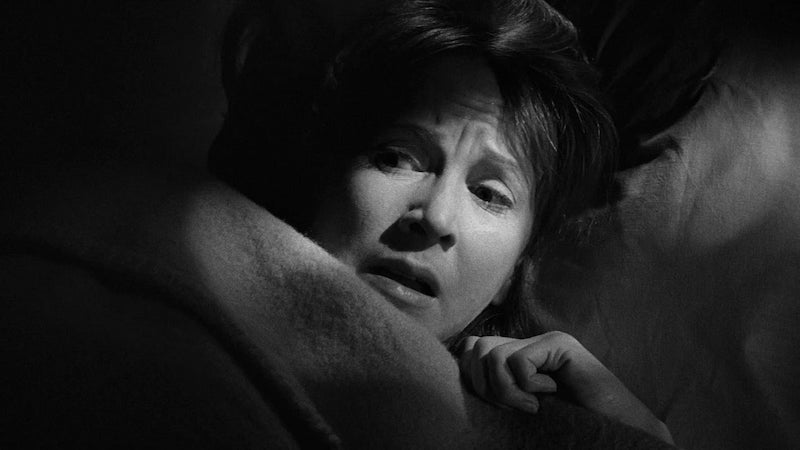 When a paranormal scientist (Richard Johnson) brings a group to stay in the notorious Hill House as an experiment, they get much more than they bargained for. Robert Wise's creepy exercise builds dread gradually, but when the spirits finally emerge, watch out! Claire Bloom is alluring as a psychic named Theo, and Julie Harris plays the susceptible Eleanor, whom the ghosts single out for special treatment. This is the haunted house movie by which all others should be measured.
Still grieving the loss of their young daughter to an accidental drowning, John and Laura Baxter travel to Venice, where John is assigned to restore an old chapel. Thinking a change of scene might help them heal, what transpires is just the opposite, as the couple encounter two elderly sisters who may be connected to their dead child. Various bizarre sightings and occurrences bring John and Laura to the edge of madness. Nicolas Roeg's stylish, unnerving ghost story will haunt your dreams as well.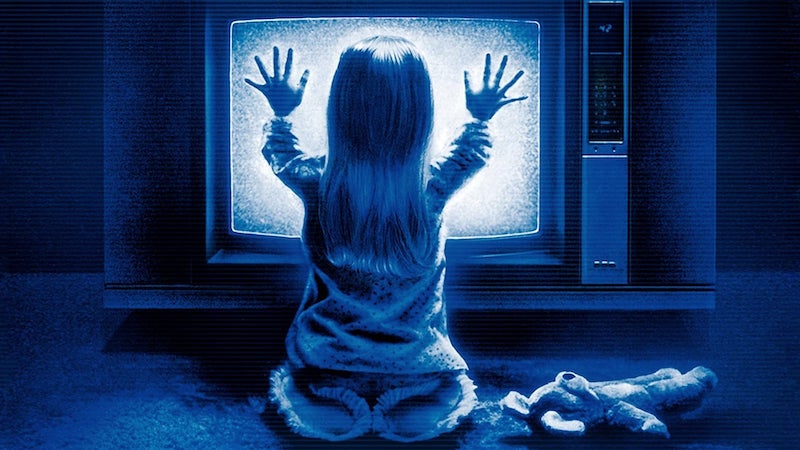 Tobe Hooper's wildly entertaining film, written and produced by Steven Spielberg, concerns the Freeling family, happily living the suburban American Dream until they move into a new house and discover they're not alone. At first, parents Steve and Diane (Craig T. Nelson and Jobeth Williams) dismiss the weird goings-on, but soon their youngest daughter Carol Anne (Heather O'Rourke) begins acting strangely. Matters go from bad to worse, with plenty of jolts along the way. Time to call that realtor again!
This shocker from Japan centers on an unsettling, deadly video that's circulating; it appears that anyone who watches it turns up dead in seven days. Reiko (Nanako Matsushima), an intrepid reporter and also the aunt of one victim, teams up with her ex-husband to get to the bottom of the mystery. When Reiko locates and views the tape herself, she realizes the clock is ticking for her as well. Unsettling, bizarre film will keep you up nights. An American remake came out in 2002, but brave the subtitles and stick with the original.
M. Night Shyamalan's breakthrough feature focuses on Cole Sear (Haley Joel Osment), a young boy aptly named in that he can see apparitions where others can't. His increasingly desperate mother Lynn (a superb Toni Collette) takes Cole to see child psychologist Malcolm Crowe (Bruce Willis), in hopes that therapy will help cure her son. Plenty of shocks and surprises lie in store, including an ending you won't see coming. You may keep your bathroom light on for weeks after seeing this one!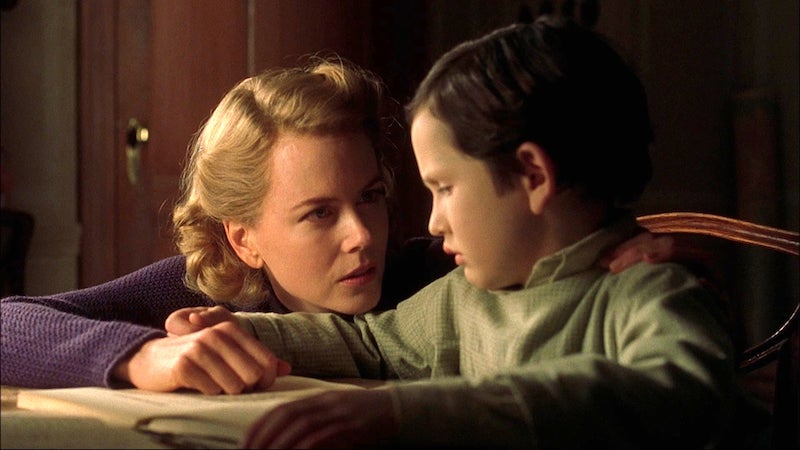 Alejandro Amenabar's period entry is an elegant, ultimately petrifying ghost story set in the United Kingdom's remote, windswept Channel Islands during World War 2. Grace (Nicole Kidman) lives largely in seclusion, as her two young children have a rare disease that makes sunlight harmful. A devout woman, Grace enforces strict rules, and is grateful when she's able to hire a housekeeper (Fionnula Flanagan) and other staff. Then odd things start happening. Could her children be in danger, and if so, from whom?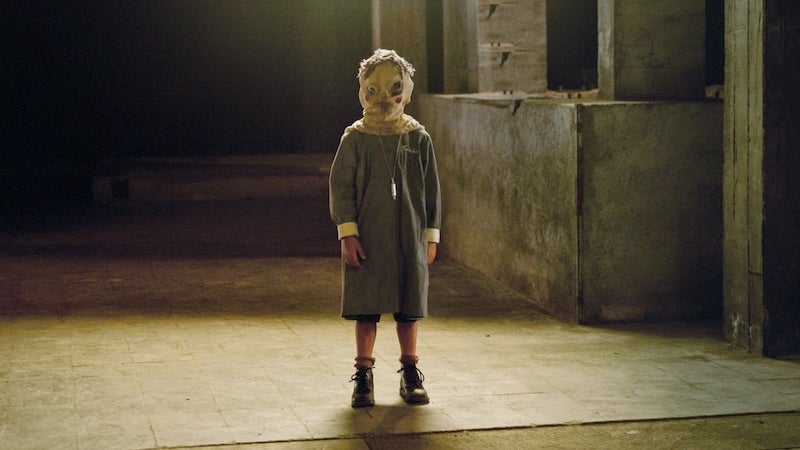 This chilling import from Spain concerns Laura (Belen Rueda) another well-meaning mother who moves back with her husband Carlos (Fernando Cayo) and young son Simon (Roger Princep) to the abandoned orphanage where she grew up, and which she hopes to re-open. Bad idea! Soon Simon is talking about meeting new friends who just happen to be invisible. Later Laura herself feels the presence of entities she can't see or name, and calls in help to investigate. But what ultimately gets uncovered is just as disturbing.
Set in war torn 1980's Iran, Shideh (Narges Rashidi) is a young mother beset by problems. The strict new regime won't let her resume her graduate studies, and her doctor husband is called up to care for the wounded, leaving her alone with her young daughter. Then various mysterious, disturbing events start taking place in their apartment building. Shideh resolves to stay, but she may regret that decision. This supernatural thriller from Babak Anvari builds to a shattering climax. War is hell, particularly if you are being haunted.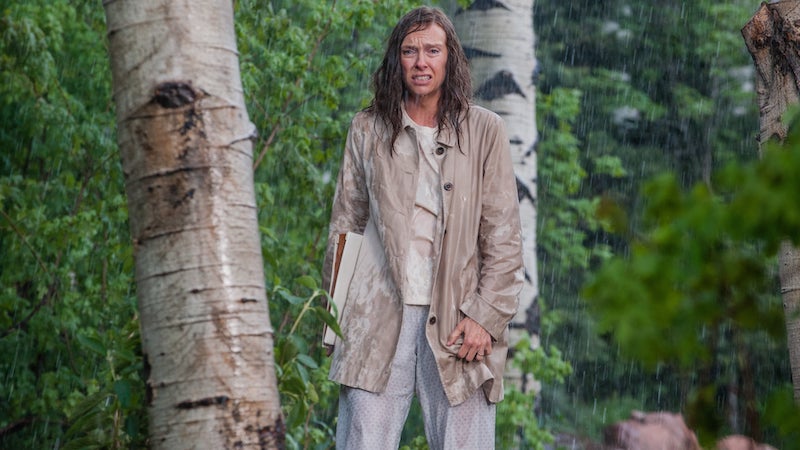 Ari Aster's bone-chilling feature concerns a family mourning the death of a mentally disturbed matriarch. The woman's daughter Annie (Toni Collette, again) is a model maker who pours herself into her work, surrounded by husband Steve (Gabriel Byrne), son Peter (Alex Wolff) and daughter Charlie (Milly Shapiro), who seems particularly affected by the trauma, and her surroundings. Eventually an evil force, long buried in the family, resurfaces, and no one is safe. Be glad you're not related to these people!