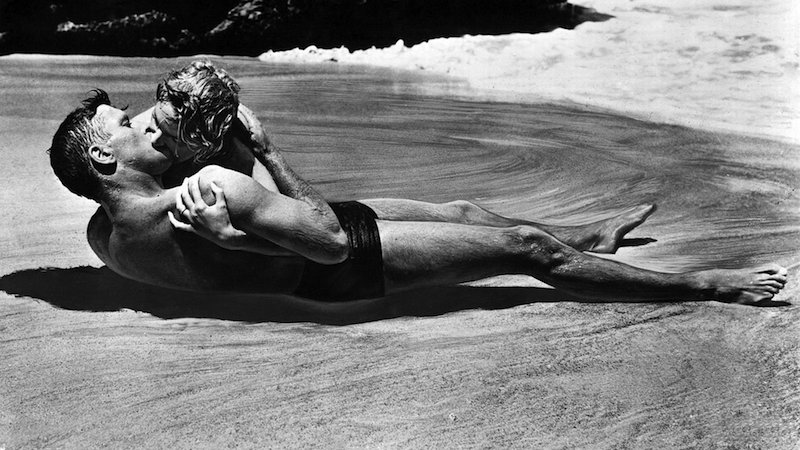 If any movie star was larger than life, it was Burt Lancaster.

This strong, vibrant man with the thousand-watt smile bequeathed to us a stellar body of work that, like the actor himself, simply cannot be ignored. A look at the trajectory of his career also reveals a savvy businessman whose mind was as strong and agile as his physique.

Born the son of a postal worker in New York City, young Burt grew up tough, but from adolescence on was able to channel his immense energy into gymnastics. This talent led to a formative stint as an acrobat in a circus. The skills he developed at this point in his life would help define his Hollywood image later.

Lancaster discovered acting while serving his country during World War 2, and was ideally positioned when Hollywood was scouting for fresh male talent after hostilities ended. He landed a key role in Robert Siodmak's scorching crime drama, "The Killers" (1946), based on the Hemingway short story. He'd play opposite another newcomer named Ava Gardner.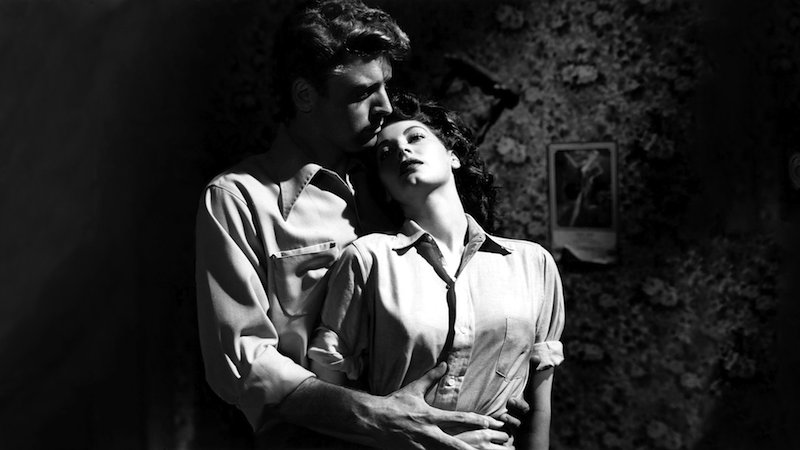 After the film's release, Burt found himself in heavy demand. He later said that his sudden ascension to stardom only resolved him to work that much harder to become a good actor. And that's precisely what he did. (Just consider for a moment the stiff competition he faced in those years- in particular, from Marlon Brando and Montgomery Clift.)

At a time when "The Method" was transforming the prevailing approach to on-screen acting, Lancaster had to rely solely on his natural gifts. Reportedly, he felt particularly competitive with Brando over the course of his career, which seems only natural: Burt had turned down the original Broadway part of Stanley in "A Streetcar Named Desire" that made the brooding young actor a star, and a quarter century later he would lose the plum role of Don Corleone in "The Godfather" to the enigmatic, brilliantly talented Brando.

Still, this heightened awareness of who and what he was up against served him well: it made him focus on honing his craft, and taking more risks to extend his range.

Lancaster was also one of the first Hollywood personalities to create his own production company. In 1948, Hecht-Hill-Lancaster was formed specifically to guide his career. Though the business was not always run efficiently, the decisions made on behalf of its founder were most often dead-on.

Perhaps Brando was thought to be a better actor, and other stars may have proved more popular in any given year, but over the long haul, few would make stronger movie choices more consistently than Burt Lancaster.

(This fact is reflected right here on Best Movies by Farr, where no less than twenty-two Lancaster titles are featured.)

Here are just ten of them that I believe reflect his very best work: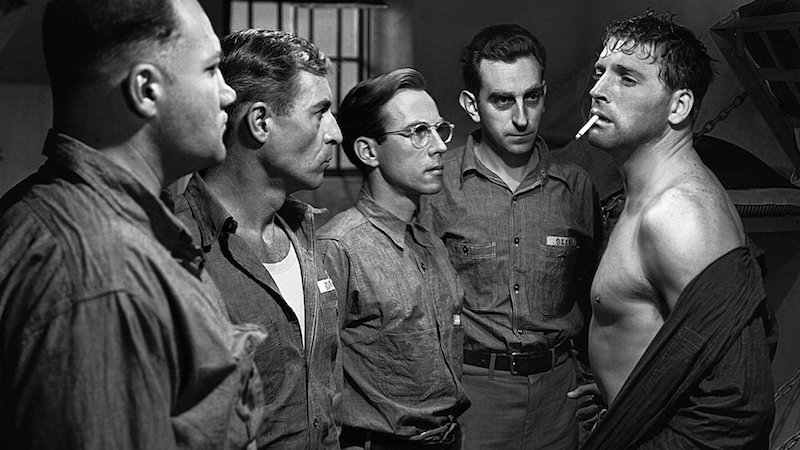 Lancaster plays a tough prison inmate who butts heads with a sadistic guard (Hume Cronyn), then plans a daring jailbreak. This gritty drama from director Jules Dassin still packs a wallop.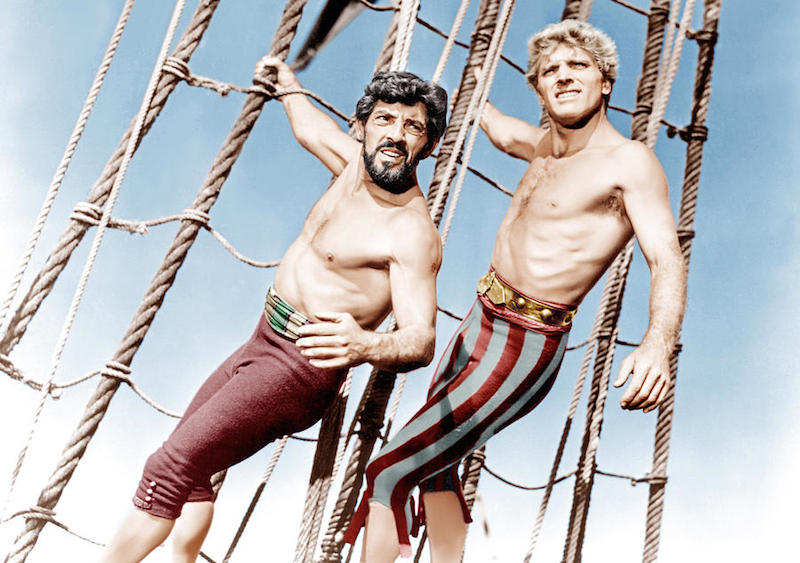 In this diverting, energetic Technicolor adventure, Burt is a skilled pirate who must decide between money and honor in aiding the rebels of Spain. Check out those acrobatic moves!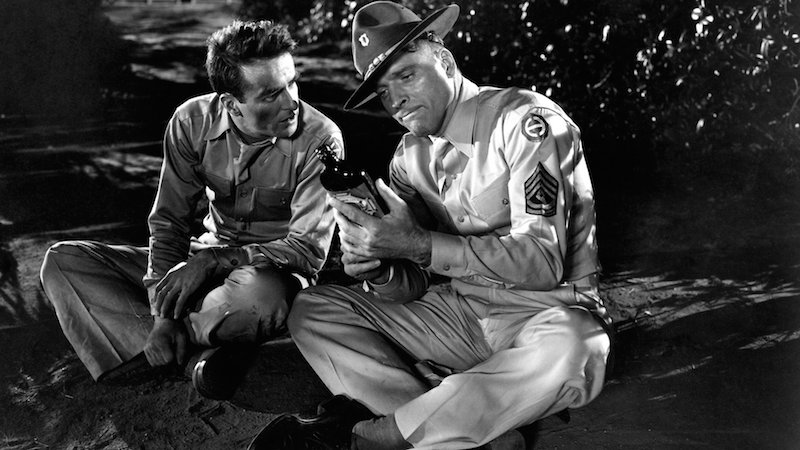 In this enduring classic, Burt is a sergeant stationed in Pearl Harbor who's having an affair with his superior's wife (Deborah Kerr). When the Japanese attack, his own problems seem small indeed.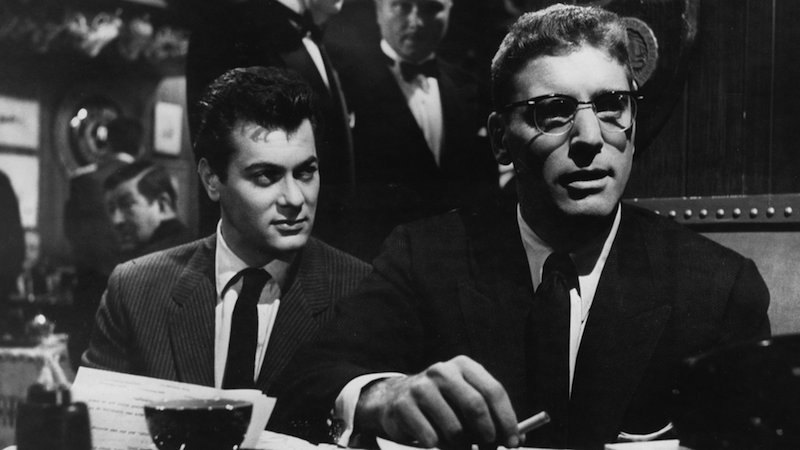 Lancaster is aces as a poisonous, powerful gossip columnist in New York who enlists the help of a lower-rung press agent (Tony Curtis) to break up his younger sister's romance.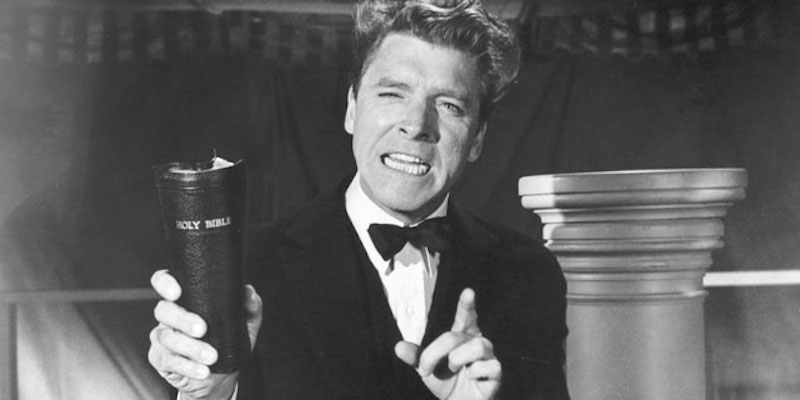 Burt snagged an Oscar playing a street preacher who finds fame and fortune with a charismatic touring tent revivalist (Jean Simmons). Then some dark secrets from his past re-emerge, and his fall from grace seems inevitable.

In Luchino Visconti's historical epic, the actor is an Italian noble in the nineteenth century watching his beloved country transform before his eyes. Burt dominates the film, even with his voice dubbed.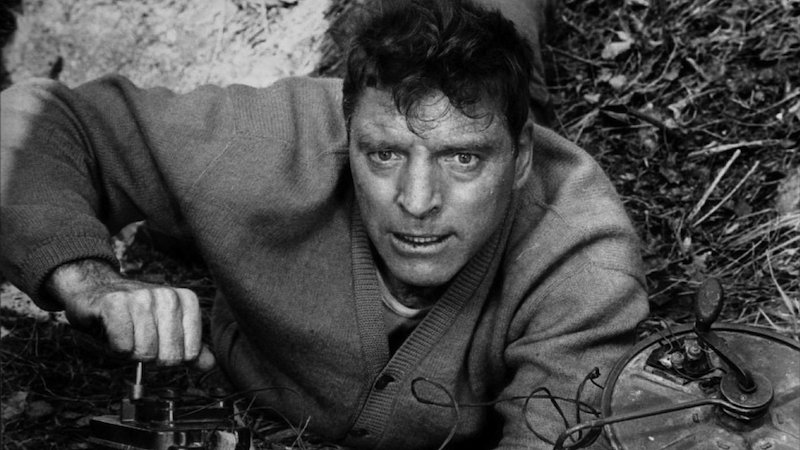 This taut war movie has Lancaster playing a railroad employee trying to prevent the Nazis from transporting Paris's art treasures to Germany at the end of the Occupation. No French accent attempted- or needed!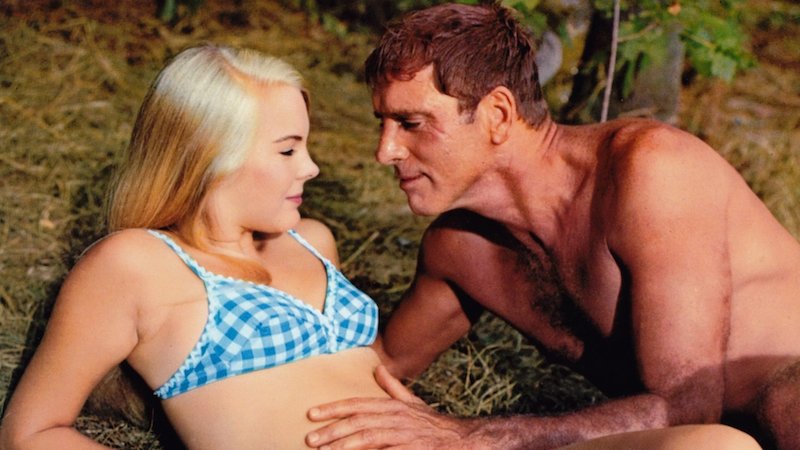 Burt is an aging but athletic suburbanite heading home. Along the route, he swims a lap in each of his neighbor's pools. All is not what it seems. This offbeat film was based on a John Cheever story.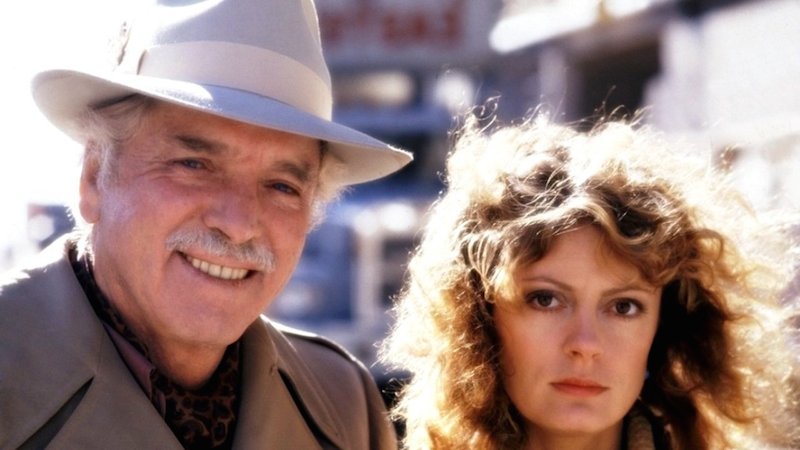 As the gambling town he loves grows and changes, an old numbers runner (Lancaster) gets a last shot at fun when he comes into a little cash and befriends a youthful, beautiful blackjack dealer (Susan Sarandon).
A cocky young oil executive (Peter Riegert) goes overseas to purchase a remote Scottish island, and gets more than he bargained for. Burt is his quirky CEO, who values only one thing more than oil: the stars.
More: The Sad History of Hollywood's Wild One — Marlon Brando