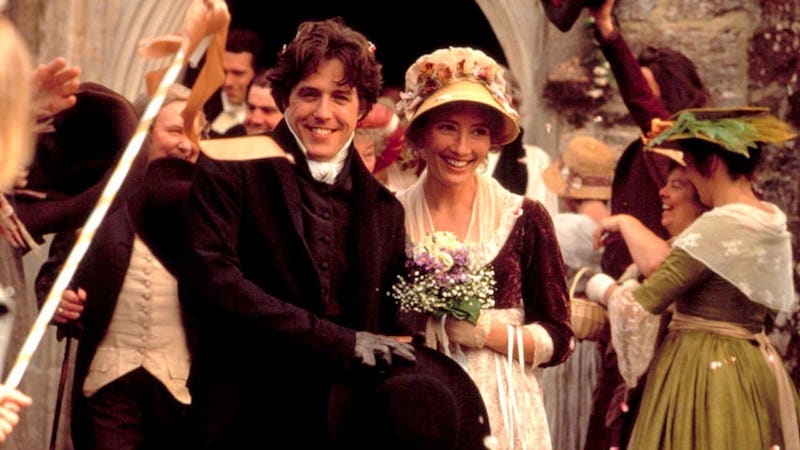 Once again it's wedding season, and last weekend my wife and I found ourselves in a front pew at a Unitarian church in Maine, watching our friends' son take the vows with his girlfriend of several years.


I noted how the ceremony has evolved since I myself took the plunge over thirty years ago. Today the service, and the vows, are often customized.


In this instance, bride and groom expressed what they saw in each other, right up at the altar. (I couldn't help musing on what my wife might have said back in 1986). Then we all sang a Leonard Cohen composition that had been edited for the occasion.


These little refinements aside, what this couple feels is likely no different from what my wife and I experienced all those years ago: a heady mix of joy, exhilaration, and well, nerves. Marriage, after all, is the ultimate leap of faith.


It is also the most important and consequential decision we make as human beings, and remains a bedrock societal institution. The fact it now extends in many places to same sex couples (as it should!) only reinforces its essential nature in our lives.


No surprise then that so many movies feature couples tying the knot, for better or for worse. From acknowledged classics like "Gone with the Wind"(1939), "The Philadelphia Story" (1940), and "The Sound of Music" (1966), to more recent crowd pleasers like "Meet the Parents" (2000) and "Mamma Mia" (2008), a wedding always features in the plot.


Below are just nine of my favorite titles covering close to a century of weddings on film. You should say "I do" to any or all of them, even if you've seen them before.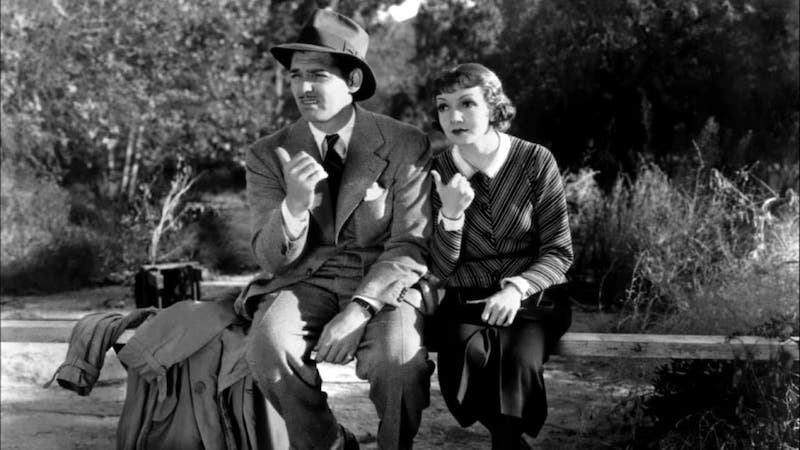 A dizzy heiress (Claudette Colbert) is hell bent on marrying the wrong man until she meets a handsome newspaperman (Clark Gable) who sets her straight. One of the first and best screwballs, from Frank Capra.
William Wyler's enduring masterpiece tracks the adjustment of three servicemen returning to the same town after World War 2. Suffice it to say that the film's touching, hopeful climax involves a wedding.
Peerless comedy features Spencer Tracy as a doting father who quickly becomes overwhelmed by the prospect of — and planning behind — his daughter's impending nuptials. Young Elizabeth Taylor makes a stunning bride.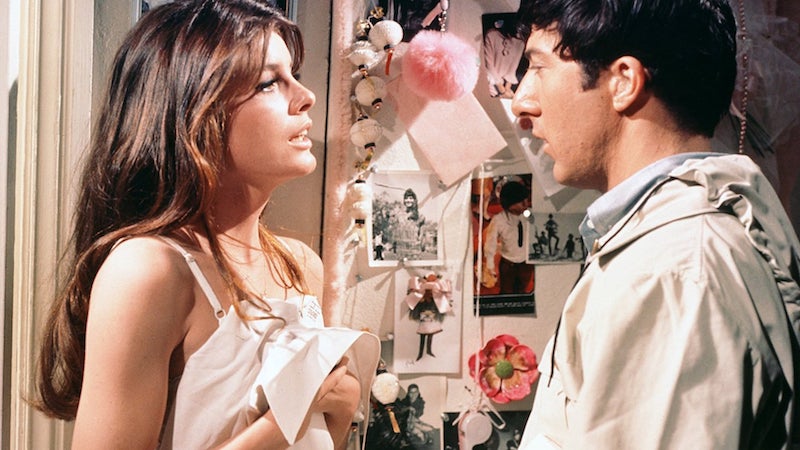 Mike Nichols's piercing black comedy about an aimless college grad (Dustin Hoffman) who's seduced by a friend of his parents (Anne Bancroft) culminates in the disruption of a wedding you won't soon forget. And here's to you...
Coppola's brilliant mob saga opens at an opulent wedding reception. As his newlywed daughter Connie (Talia Shire) celebrates with family and friends, the shadowy Don Corleone (Marlon Brando) still finds time for business.
Rob Reiner's infectious fairy tale features a hilarious scene where a lisping prelate (Peter Cook) officiates at the sham marriage of beautiful Princess Buttercup (Robin Wright) and an evil Prince (Chris Sarandon).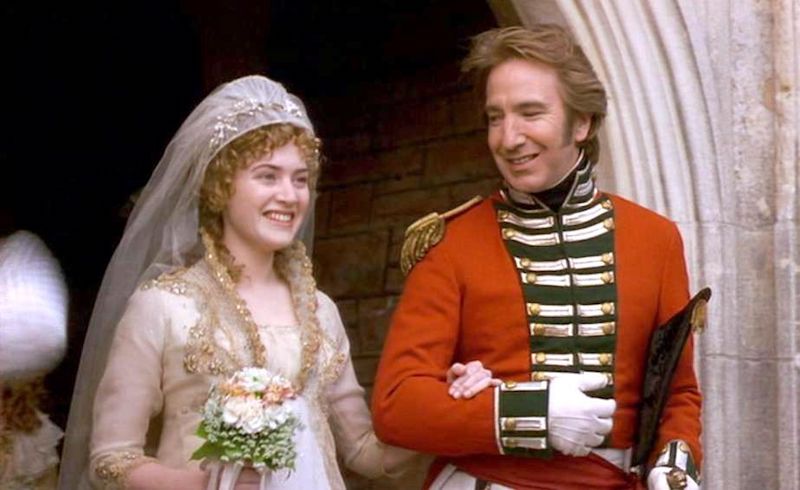 Ang Lee's evocative adaptation of Jane Austen's book, scripted by co-star Emma Thompson, includes a glorious wedding scene where the fiery young Marianne (Kate Winslet) finally marries the right man (Alan Rickman).
Mira Nair's perceptive comedy of manners concerns an arranged Hindi marriage where the bride-to-be is anything but compliant. It seems she's got unfinished business with an old beau. Will this wedding actually take place?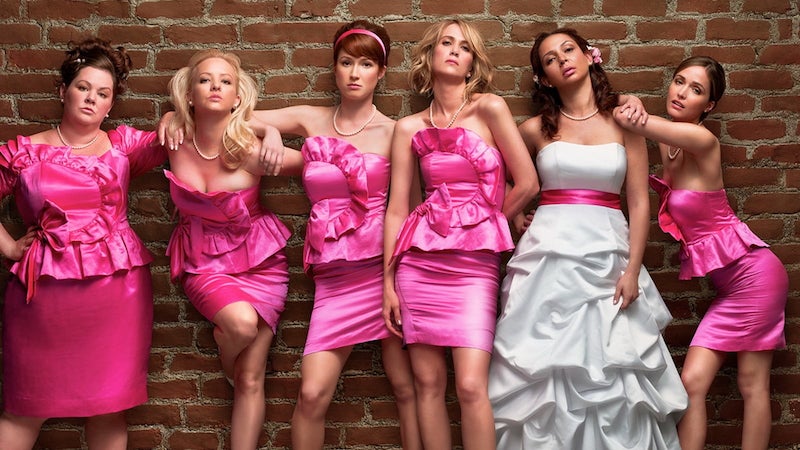 Kristen Wiig is uproarious as Annie, a bridesmaid who has yet to find Mr. Right herself and has conflicted emotions about the impending marriage of her best friend Lillian (Maya Rudolph). Highlight: that airplane scene.