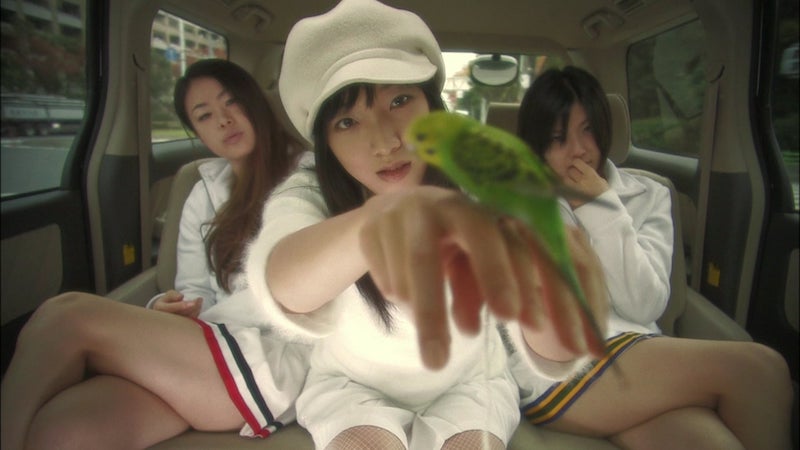 Looking back ten years to 2008, the current dynamics of the movie business were already well established, with Hollywood generating most of their revenues from so-called "tentpole" releases, usually superhero or fantasy franchises. Of course, broad distribution and heavy promotional support help drive box office results for these types of movies.
Among the top-ten grossing films that year were "The Dark Knight," "Ironman," and "Indiana Jones and the Kingdom of the Crystal Skull." I'm not stupid enough to argue with success, and undeniably these entertaining titles provided solid escapist entertainment to millions of people.
But there are certain folks well out of their teens who, every once in a while, want something different: movies about real human beings, movies with something to say, movies that make you think.
In revenue terms, we might call these "small movies." You might not hear about them, and they may never play (or play long enough) at a theater near you. But the best of them eventually become available on DVD, or to stream.
Below is an assortment of top small movies from 2008. For perspective, the one that generated the most revenue — "The Boy in the Striped Pajamas" — ranked 148 among that year's top-grossing films.
There are quite a few foreign titles on this list. Increasingly, it seems like a lot of the best narrative films come from outside our borders, again excluding action and fantasy genres. One key reason for this is that many of these countries view film not just as entertainment, but a vital part of their culture. As a result, their most talented writers, producers, and directors can often look to government support to help fund their projects.
I firmly believe that the most satisfying movie diet combines pure entertainment with films that also enlighten us. If you agree, check out the small movies below, which all make a big impact.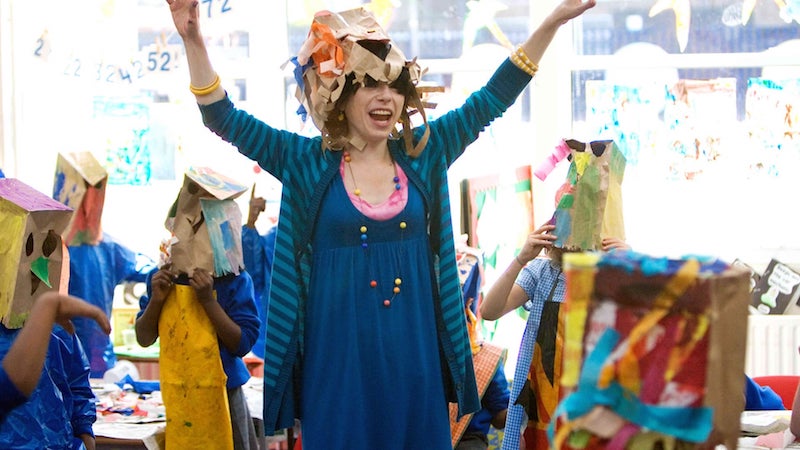 A cheerful young woman decides to take driving lessons, and her instructor turns out to be as dour as she is chipper. Can she help him see the brighter side of life? Should she even try? Sally Hawkins turns in a terrific performance in this thought-provoking slice of life from director Mike Leigh.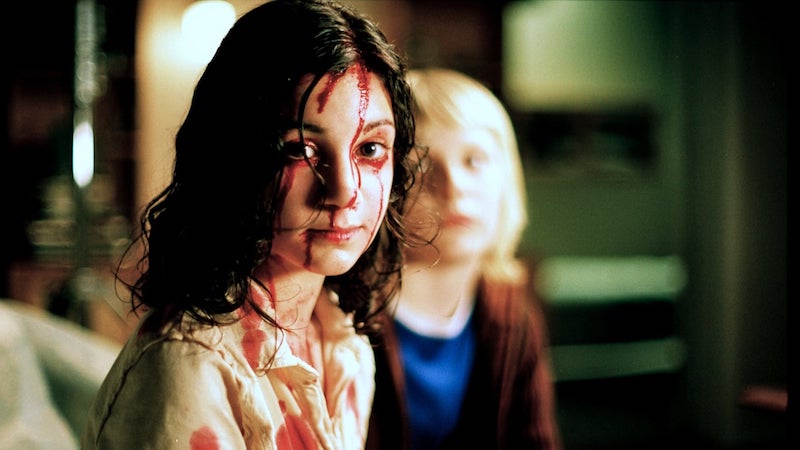 Deliciously creepy horror entry from Sweden concerns a sensitive young boy who doesn't quite fit in and the strange girl who moves next door, who we discover has a fondness for human blood. This inventive twist on the vampire genre feels completely fresh, and tingles the spine.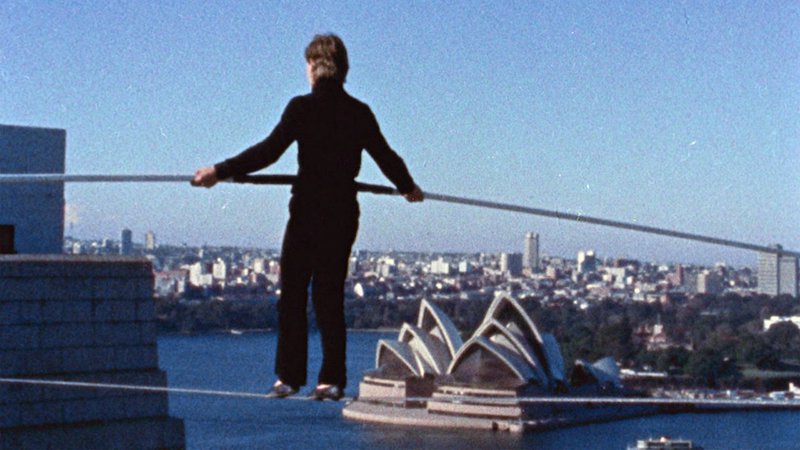 Riveting doc recounts the incredible-but-true story of French tightrope walker Philippe Petit, who schemed to walk across the Twin Towers at the World Trade Center in 1974. Beyond the breathtaking act itself, we witness all the preparation involved, which makes the film play like a thriller.
Melissa Leo received a richly deserved Oscar nod for this, playing a desperate, impoverished mother in upstate New York who gets involved in a human smuggling scheme to pay for a trailer to house her and her kids. Highly atmospheric and suspenseful, this movie grabs you and never lets go.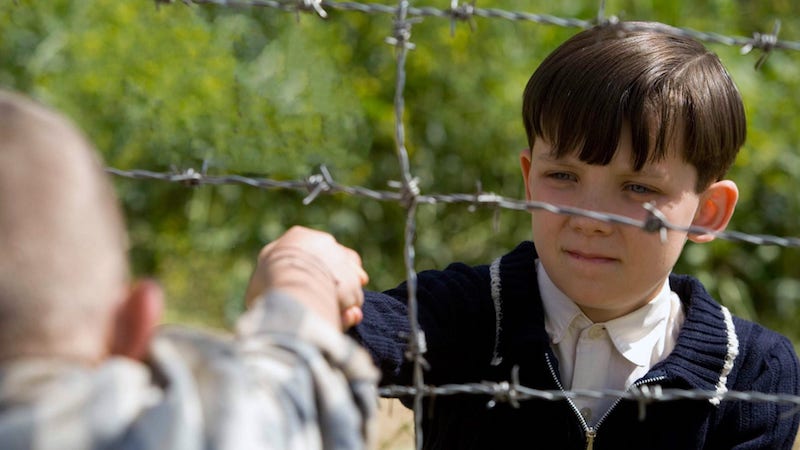 By chance, the young son of a Nazi commandant befriends another young boy who's situated on the other side of a barbed wire fence and wears striped pajamas. Touching and ingenious film condemns the madness of war by portraying the innocence of children.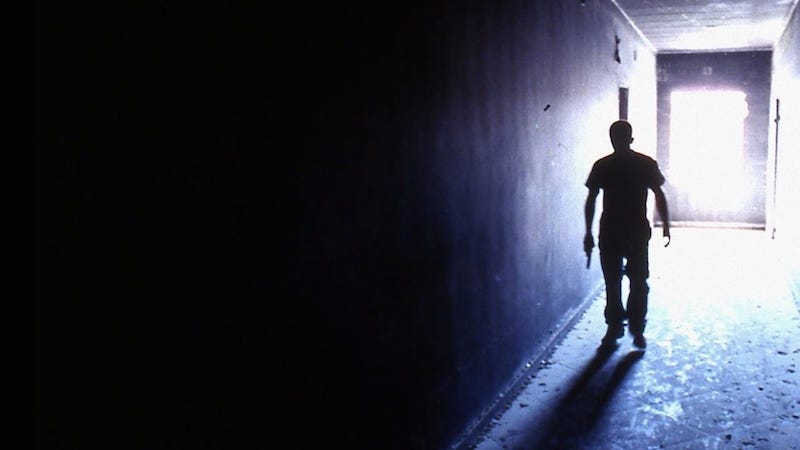 Set on the mean streets of Naples, this gritty, atmospheric actioner depicts the Camorra, Northern Italy's answer to the Mafia. Via the lives of several colorful characters up and down the pecking order, the film deftly exposes the many strands of this powerful, insidious criminal syndicate. It packs a wallop!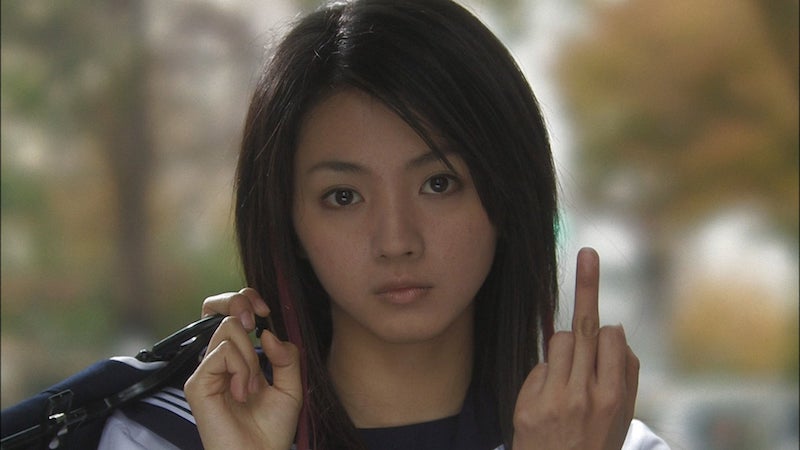 Daring, anarchic, off-the-wall Japanese epic concerns a triangle of sorts between a conflicted Catholic man who takes photos up girls' skirts, a man-hating beauty, and a female cult member. Highly stylized, eye-popping entry has energy to spare, and is like nothing you've seen before.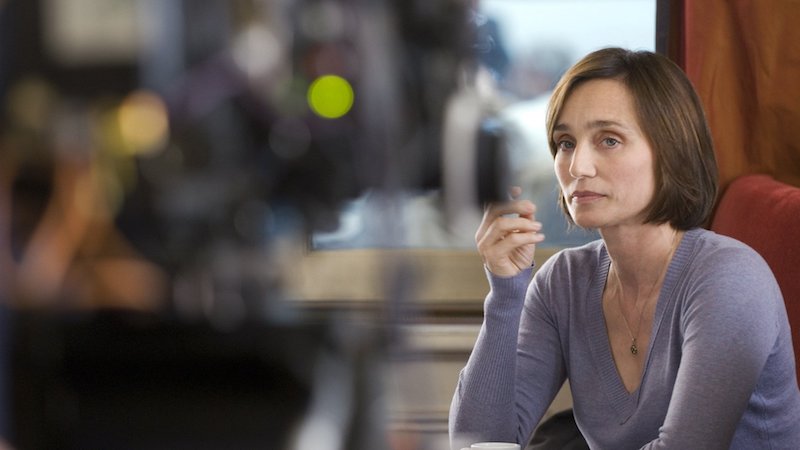 A superb Kristen Scott Thomas anchors this French film about a woman released from jail after serving fifteen years in prison for an unspeakable crime. Moving in with her sister's family, she takes baby steps towards reassimilation. But given the weight of her guilt, can this even happen?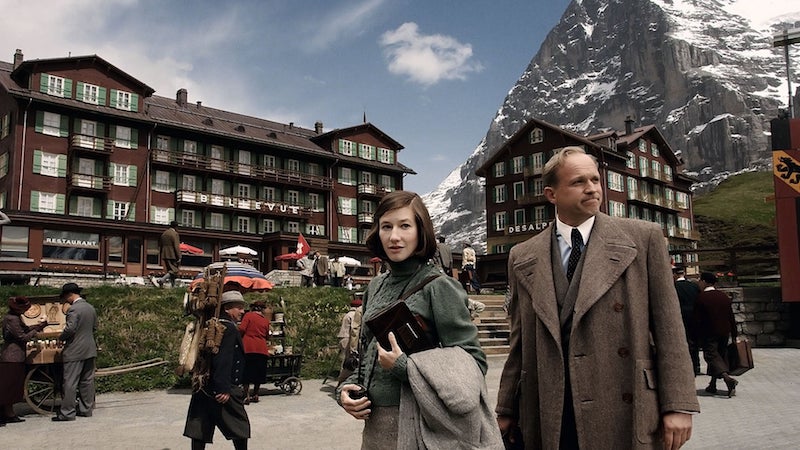 In 1936, the Nazis need some powerful propaganda, and arrange for two expert German mountaineers to climb the most hazardous rock face in the Alps. As the men struggle to survive during an unexpected blizzard, a media circus takes place at the hotel across the way. Fact-based drama is a scenic, immersive nail biter.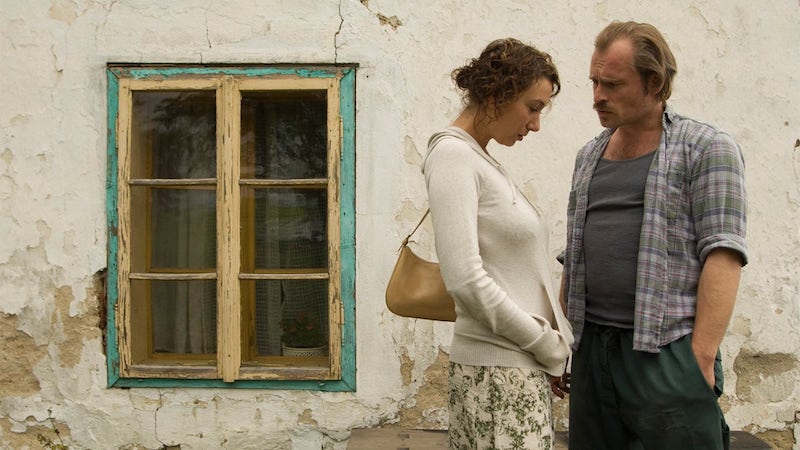 Gripping Austrian revenge drama concerns a lowlife criminal on the lam, hiding out at his grandfather's farm after a robbery in which his girlfriend was killed. There he becomes acquainted with a sexually frustrated woman whose husband happens to be a cop dealing with some trauma in his recent past.
Michelle Williams plays Wendy, a young woman with little money who drives across the country to make a fresh start with her beloved dog, Lucy. She runs into bad luck along the way, and experiences both indifference and small acts of kindness. The astonishingly gifted Williams carries this wise and wonderful film.
This unflinching portrayal of the brutality suffered by German women when the Russian Army liberated Berlin in 1945 is told through the experience of one nameless character (a fabulous Nina Hoss) who uses her brain and all the willpower she can muster to survive the insanity. Get to know this "Woman"!
More: 12 Indelible Films That Prove 1993 Was a Singular Year for Movies