Though we live in the era of the multi-hyphenate and multi-tasker, we still get a boot out of personalities we know for one function, showing up in a totally unexpected context, and in doing so revealing an otherwise hidden side—and hidden talents.
When a non-actor appears on-screen there is a moment of held breath. Will he or she be…good? After all, acting is hard. Acting takes sweat and years of training, whether in techniques by Stella Adler, Lee Strasberg, or doing improv on weeknights for decades, with no break in sight.
And yet, from out of the blue, a soccer star, jazz musician, or gossip columnist will cruise onto the set and turn in the performance of a seasoned vet.
Call them cross-pollinizers, tourists, wild cards, one-hit wonders, or simply one special persona for a moment in time, but these are the naturals who sidestep apprenticeship and turn in memorable movie moments.
Maybe it's that fresh, unstudied demeanor that clicks with us. A movie star face (that's you, George Clooney and Julia Roberts) can carry a movie on sheer charisma. But the left-field choice offers something the box-office tested name no longer can: surprise. Non-actors stand out in a production, which often attracts the notice of the Academy, and the audience roots for the untrained, as if they are one of us.
The best recent example is Somali native and former limo driver Barkhad Abdi, who made the switch from working in a Minneapolis shopping mall to a role opposite Tom Hanks in "Captain Phillips," and garnered an Oscar nomination as a result.
Non-actors are something like temps. Some of them will be hired full-time, and go on to successful acting careers, and some will go back to touring with their band, or whatever they did before they took a turn under the klieg lights. But while they are on the screen, they are all pros. These movies would not have been the same without them!
Temp: Harold Russell
Day Job: World War II soldier and army training instructor
The Gig: Russell starred as Homer Parrish, a sailor who lost both hands in combat. In reality, Russell lost his hands when a defective fuse went off on a device he was using in an army training film. Russell is one of only two non-pros to win an Academy Award, and the only nominee to win two Oscars for the same role: Best Supporting Actor, and a special award for "Bringing hope and courage to fellow vets."
Transferable skills: Warmth, sincerity, immense likability, and a rare capacity to inspire.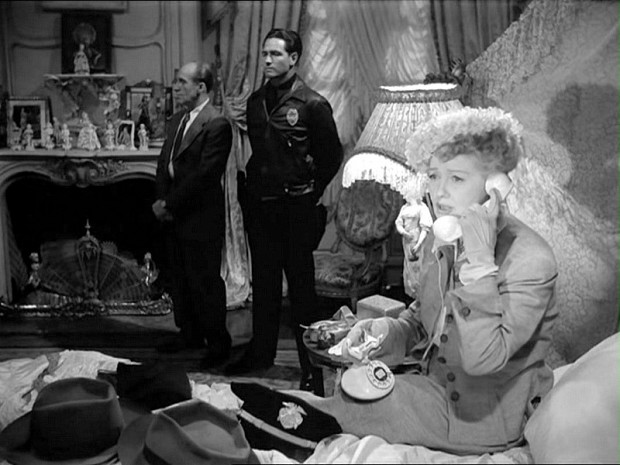 The Temp: Hedda Hopper
Day Job: Legendary Hollywood gossip columnist of the studio era.
The Gig: Columnist Hopper slipped right into the role, since she was in fact playing herself. Director Billy Wilder used Hopper to lend authenticity to the movie, along with references to real cinema greats, and stars from the silent era, such as Buster Keaton.
Transferable Skills: Inquisitiveness, wears hats well, always carries a pen and notebook, adept at finding the soft underbelly of dirt and scandal.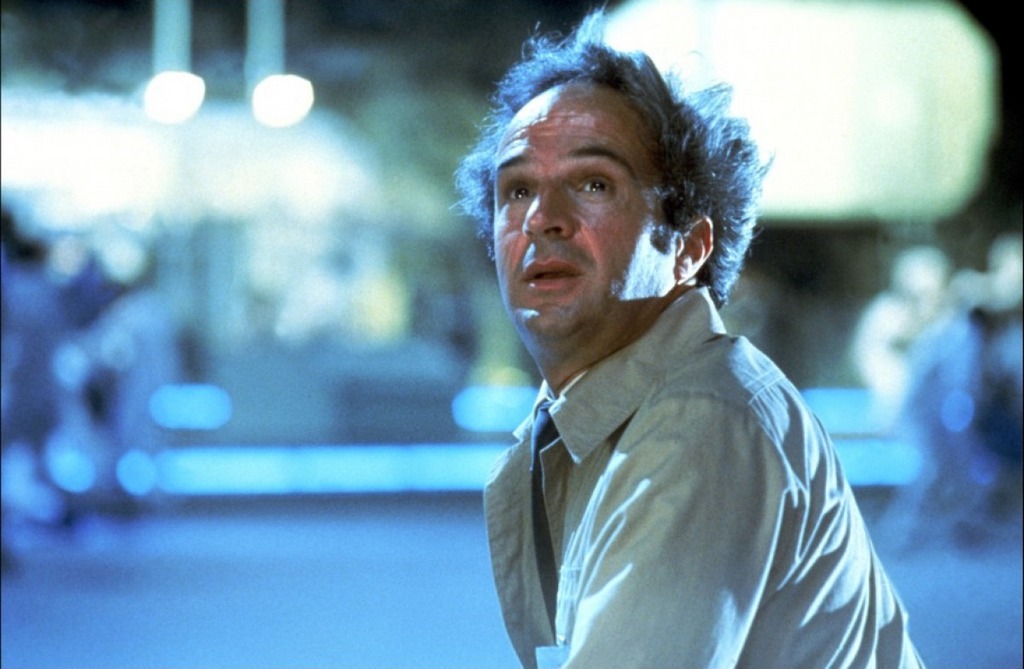 The Temp: Francois Truffaut
Day Job: French New Wave Film Director
The Gig: Truffaut plays French UFO researcher, Claude Lacombe, who gives the pivotal five hand signs corresponding to the five notes that communicate with a landed alien ship, and with those signs, earns a smile from one of those cute creatures.
Transferable Skills: Commands crowds easily, good at languages, creative problem solver.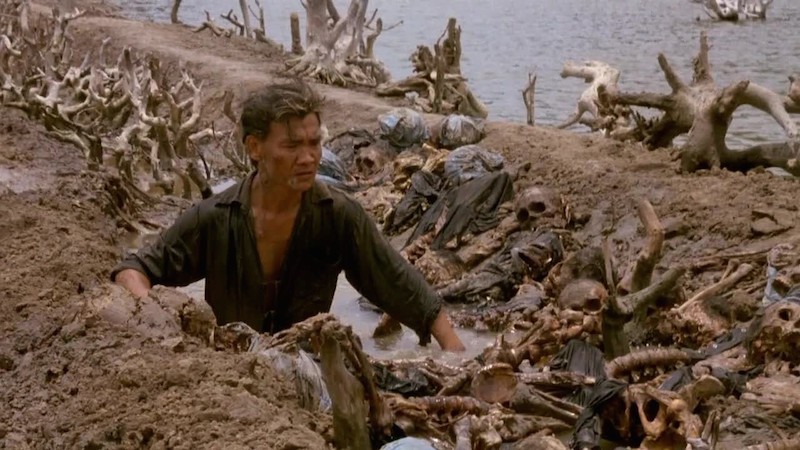 The Temp: Dr. Haing S. Ngor
Day Job: Cambodian surgeon and gynecologist, unable to practice once the Khmer Rouge came into power; refugee; author and humanitarian.
The Gig: Ngor portrayed Cambodian journalist Dith Pran, colleague of New York Times Vietnam War reporter Sydney Schanberg, a role that won Ngor the second Academy Award given to a non-professional actor.
Transferable skills: Grit, resilience, astonishing courage, witness to barbarism, and a deep desire to tell this important story.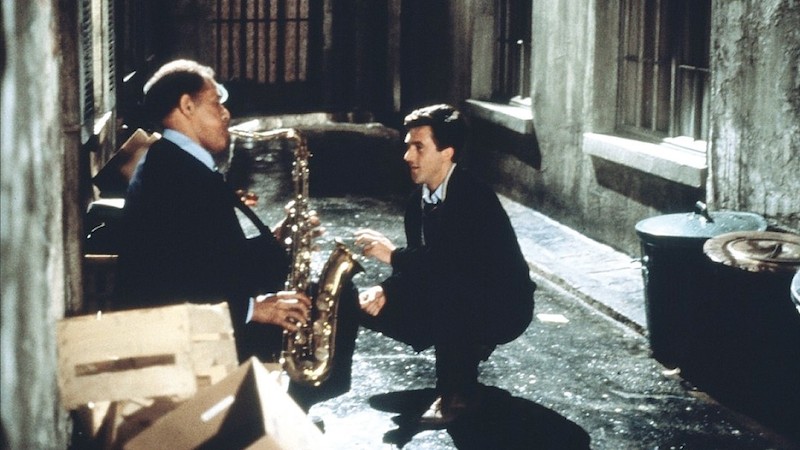 The Temp: Dexter Gordon
Day Job: Actually, a day job that's often done 'round midnight, jazz musician. Gordon's character, Dale Turner, is a composite based on real-life jazz musicians Bud Powell and Lester Young, a performance that earned Gordon an Academy Award nomination. Other fellow non-actors making cameos were Martin Scorsese and Herbie Hancock, plus a "Who's Who" of Gordon's jazz contemporaries.
The Gig: Actually a series of gigs in 1950s Paris, and the friendship between French graphic designer Francis (Francois Cluzet), and his hero, Turner. Francis tries to save his jazz idol- a hopeless alcoholic- from himself.
Transferable skills: Can play the saxophone, obviously, but also gravelly voice, melancholy air, street wisdom, magnetic soulfulness.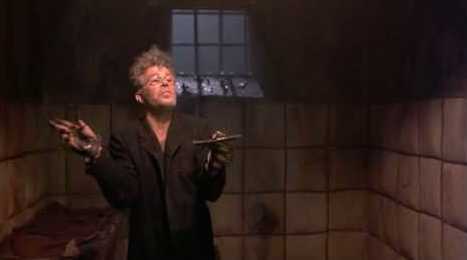 The Temp: Tom Waits
Day Job: Growling, grizzled-sounding blues and honky tonk singer, songwriter, and professional retro throwback.
The Gig: R. M. Renfield, fly-eating asylum inmate and scruffy slave to blood-sucking boss, Count Dracula. This must have been fun for Tom, and he nails it.
Transferable skills: Titanium-plated oddness, hair that defies organization, prone to freaky obsessions.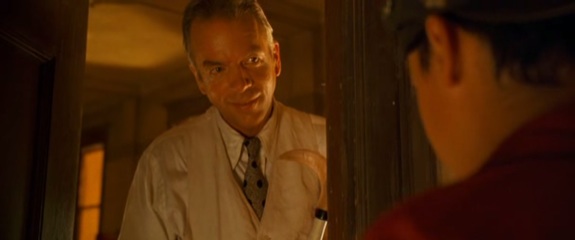 The Temp: Spalding Gray
Day Job: Writer and Monologist. One of Gray's most noted achievements was recounting his experiences filming "The Killing Fields" (see above), captured on film in 1987's "Swimming to Cambodia," directed by Jonathan Demme.
The Gig: Mr. Mungo, threadbare yet genteel across-the-hall neighbor to resilient teen survivor Aaron (Jesse Bradford) in a Depression-era St Louis hotel. Mungo also tutors a bored prostitute (Elizabeth McGovern) on the classics.
Transferable skills: Clear diction, literary posture, crackling intelligence, looks good rumpled.
Movie: Snatch (2000)
The Temp: Vinnie Jones
Day Job: English Premier League midfielder and FA Cup winner who played for a string of football clubs; reality star, pop singer, and controversial sports figure suspended for violence on the field.
The Gig: He's a bounty hunter called Bullet-Tooth Tony. This was a second role for Jones in a Guy Ritchie film, after his feature film debut in "Lock, Stock, and Two Smoking Barrels." Tough Vinnie fares even better the second time around.
Transferrable skills: Head-butting, spitting, swearing, shouting at high decibels, and intimidating the spindly.
More: Ultimate Role Models: 7 Transitions from Model to Actor