25 Arresting Pictures of
the Young Sean Connery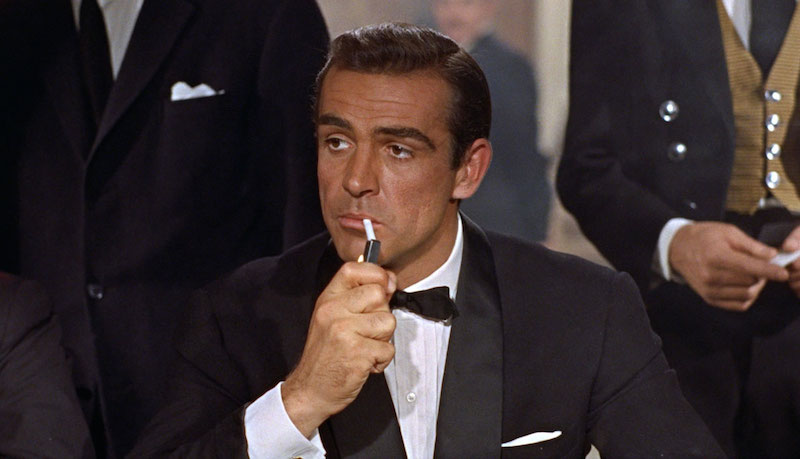 What was — and is — the particular allure of Sean Connery? Let's forget his virile, rugged good looks for a moment (but just for a moment).
Personally, I'd cite his forthrightness, authenticity and independence. In most all his roles — and in real life — Sir Sean has always spoken his mind, and he seems to care not a wit whether he bothers or offends anyone. You may not like or agree with him, but you're damned well going to respect him.
Of course, he had one other precious quality: raw talent. To become the first James Bond, he had to incorporate a measure of taste and elegance into his rough-hewn persona. Bond author Ian Fleming was dubious at first: his Bond was English and upper-class; Connery was Scottish and decidedly working class.
It would take more than a fancy wardrobe to make this virtually unknown actor succeed in the part. Yet Connery pulled it off. Fleming revised his opinion uoon seeing Sean on-screen, deciding he was indeed well-cast. The highest of praise.
And unlike a few other future Bonds I could mention, Connery knew when to shed his signature role, and build a strong and enduring career as a movie star in non-secret agent roles. He simply chose to defy typecasting.
Getting back to the always popular topic of rugged, virile good looks, we now celebrate the young Sean Connery with 25 pictures of a driven young man (age: roughly 25-40) pursuing his destiny.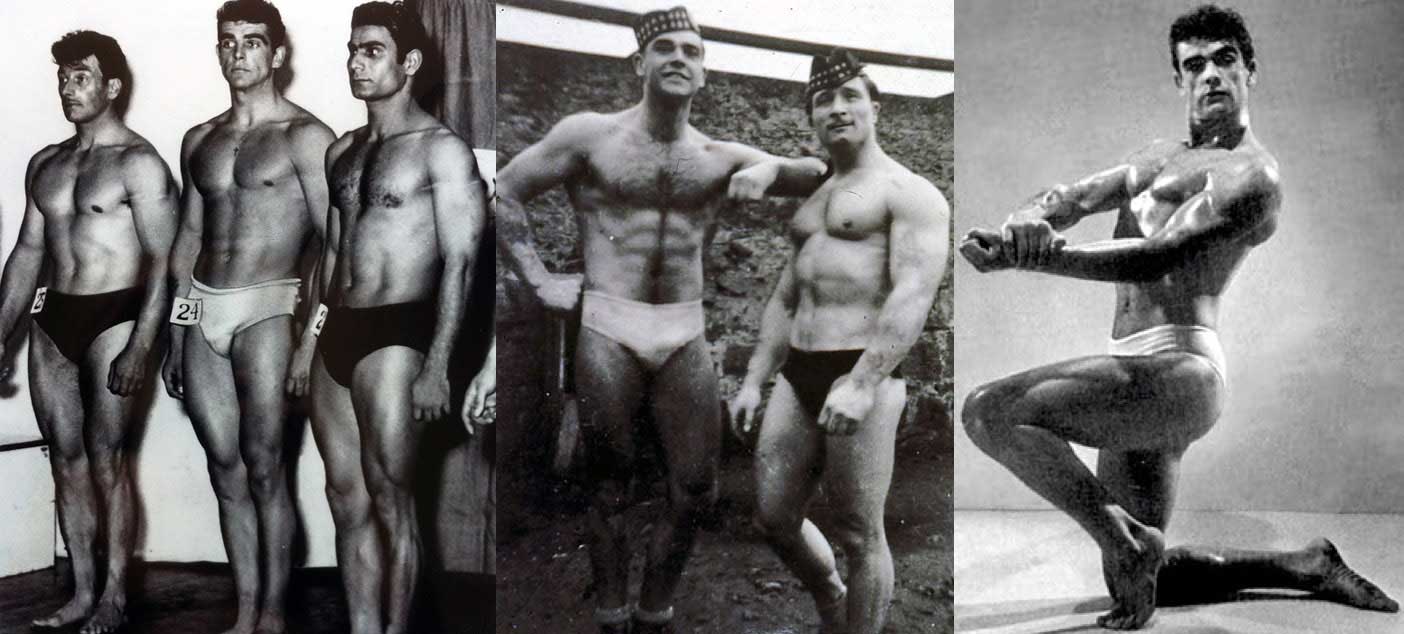 Yes, young Sean was an active bodybuilder (and artist's model) before getting into pictures. Surprised?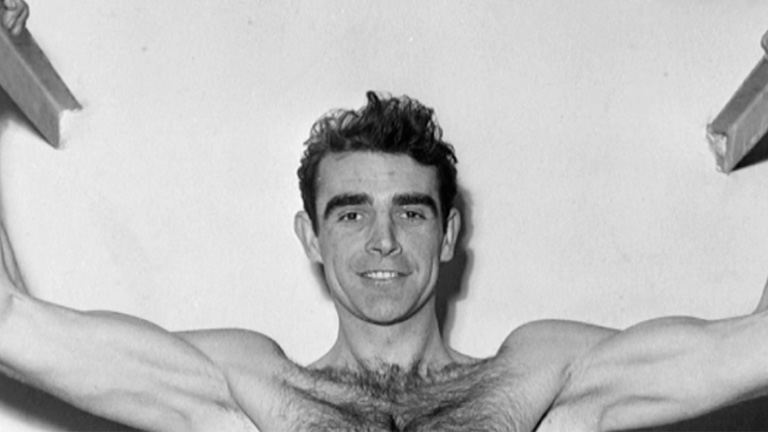 The term "no heavy lifting" was not invented for the likes of Thomas Sean Connery!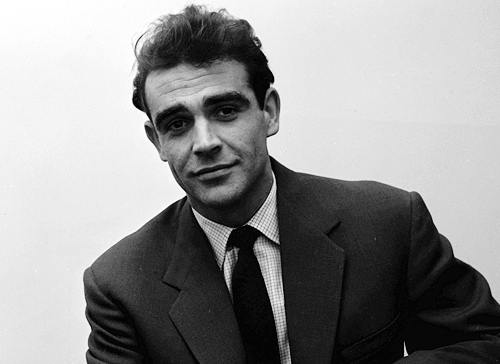 An early, pre-Bond publicity shot, with Sean looking devil-may-care, as we'd soon come to expect.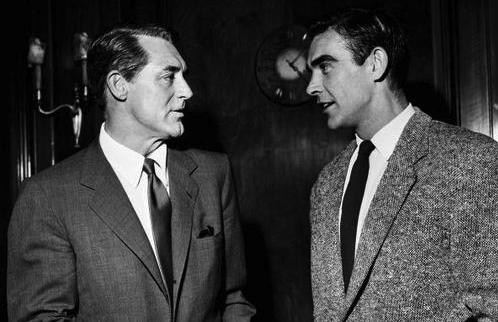 Meeting Cary Grant, the man who (wisely) turned down the Bond role due to his age.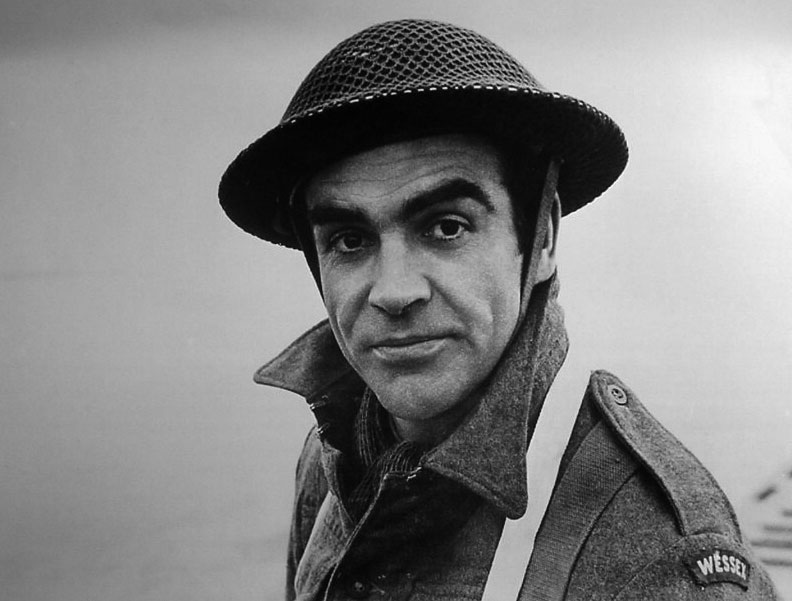 Sean, doing a quick supporting turn in the epic war film, "The Longest Day" (1962).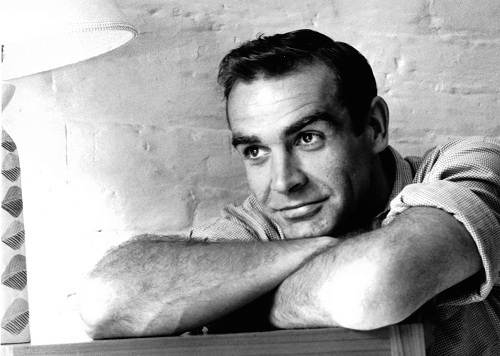 Here our friend seems satisfied, having found a role he could really sink his teeth into. Guess which.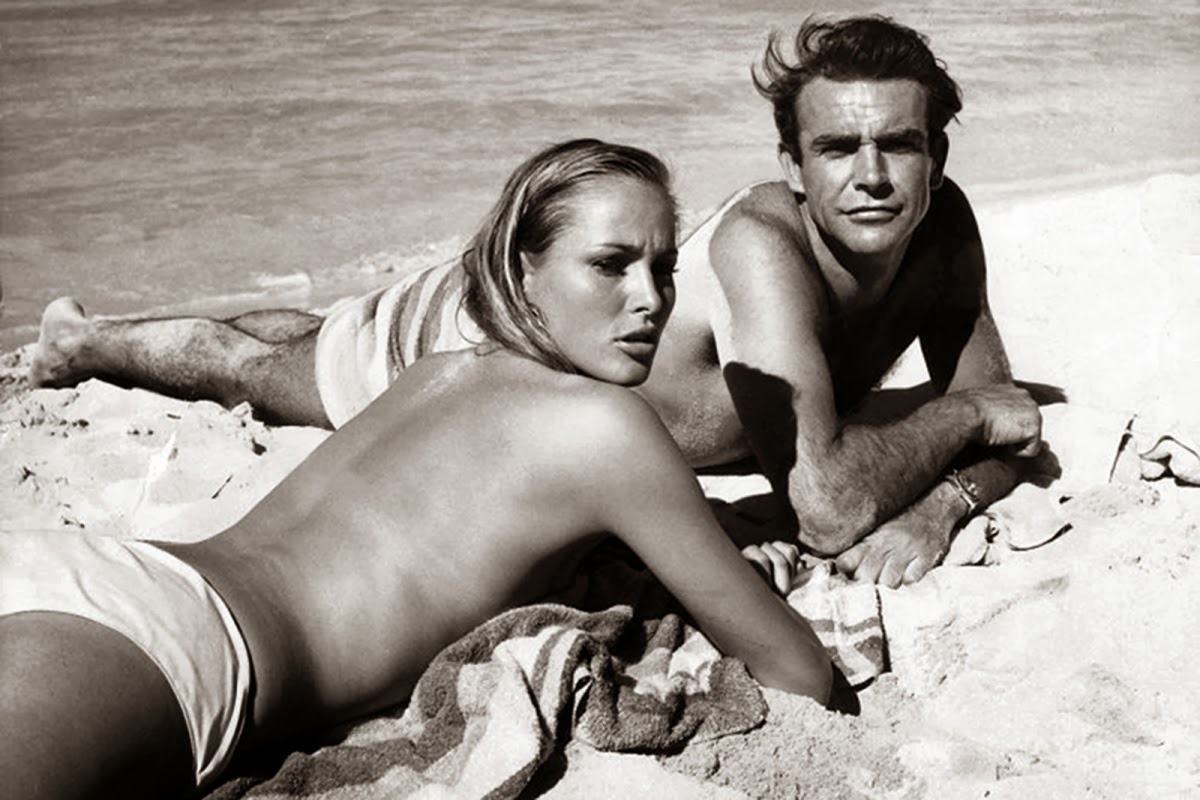 With Ursula Andress on the set of "Dr. No" (1962). She seems to be missing something.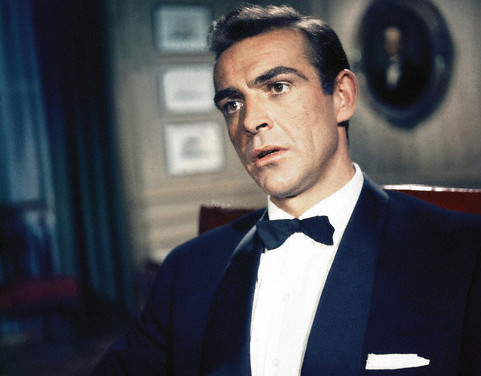 On the hot seat, in "M''s office. "M" was played by Bernard Lee well into the Roger Moore series.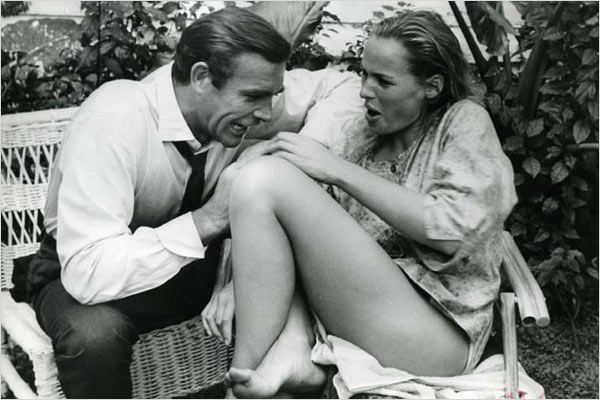 Sean having more fun with Ms. Andress between takes. And why the hell not?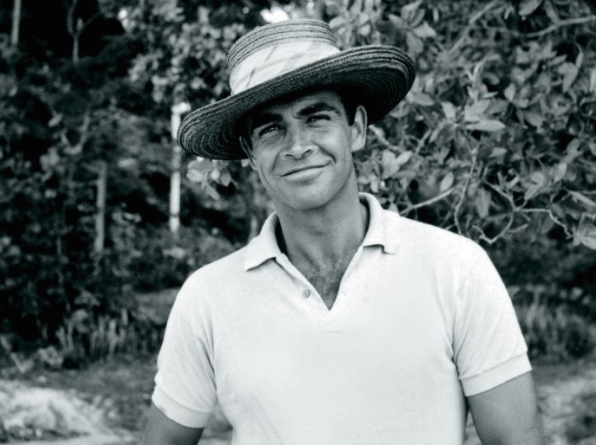 Mr. Connery, looking relaxed and tropical.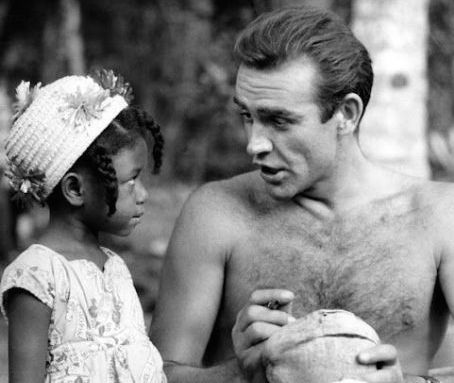 Chatting it up with a young fan. That fan base would grow — quickly.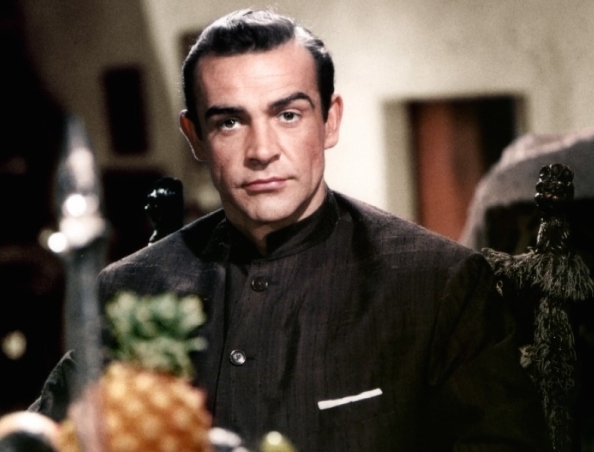 Sean looks sharp (though slightly put-out) in an Asian tunic. Don't think he likes what's on the menu.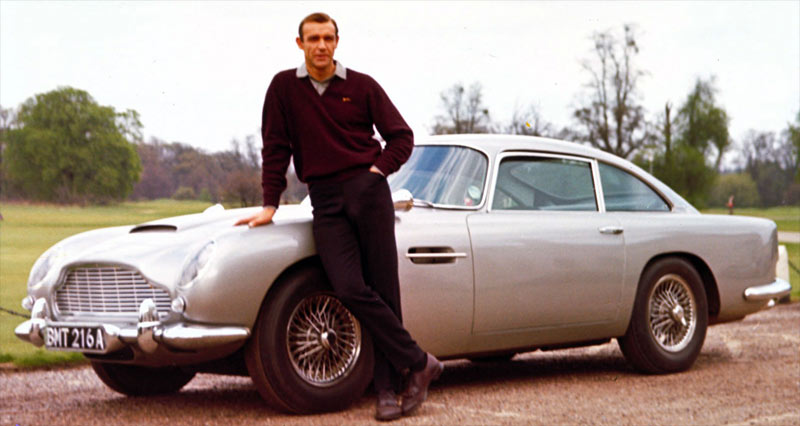 Connery beside the Aston-Martin DB5 in "Goldfinger" (1964). He even got to play a round of golf.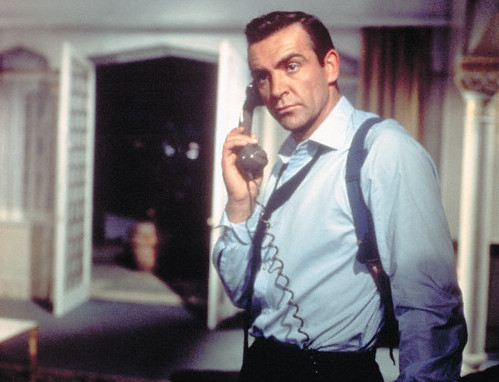 I thought I told you never to call me here!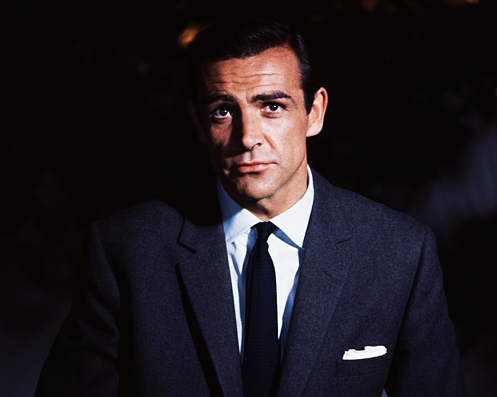 The sort of expression that melted millions of female hearts. Love the threads too.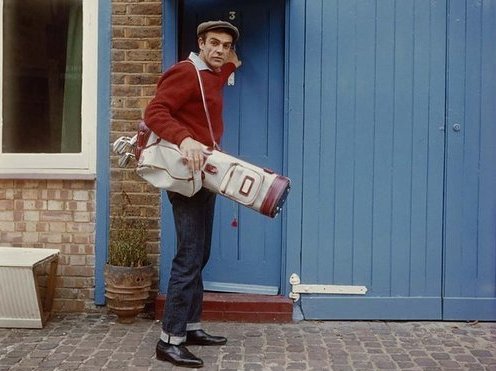 Definitely not in costume playing his alter-ego, but relaxing with his favorite pastime.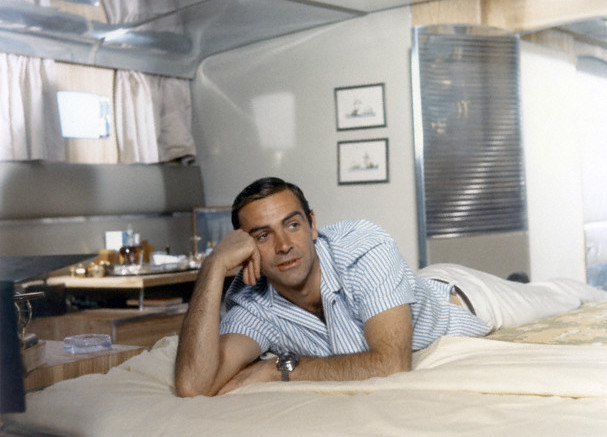 Just what is our hero peering at? This scene boosted sales of seersucker shirts everywhere!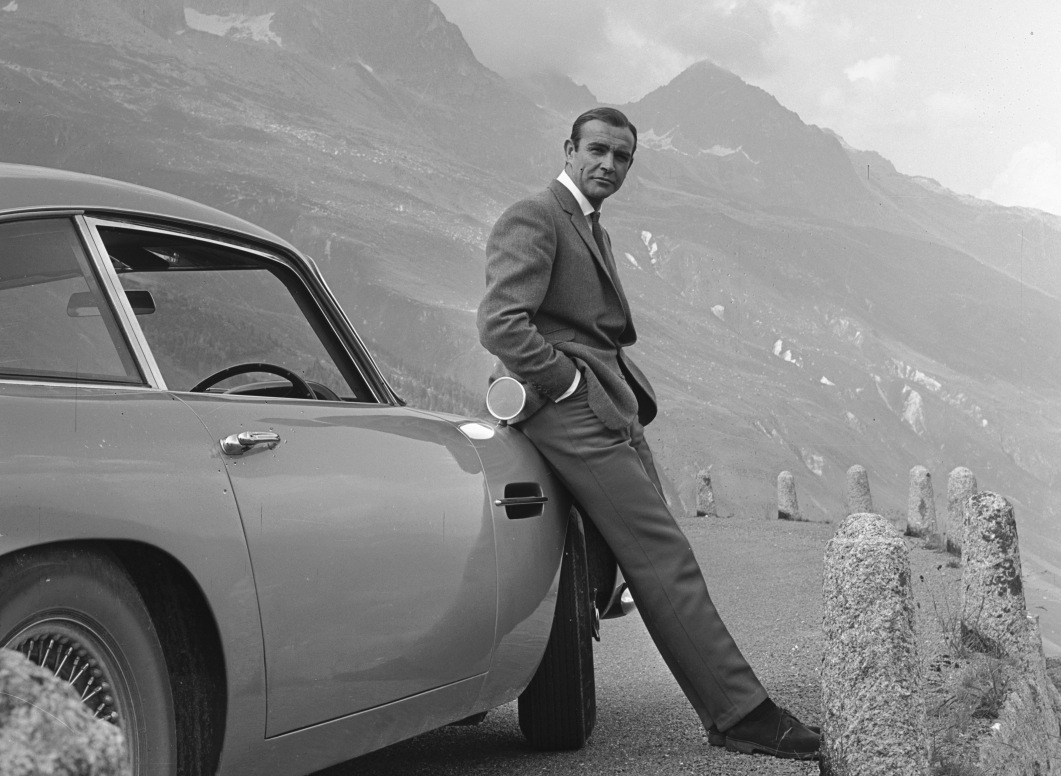 Now here he really is in costume, fully worthy of that sleek and fast Aston Martin. You go, James.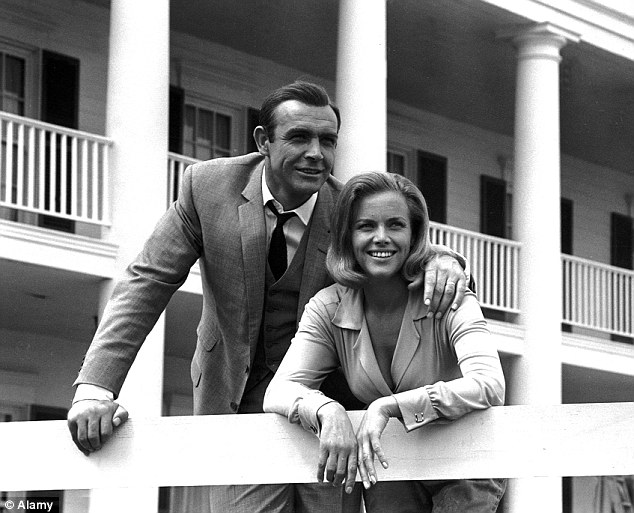 Getting cozy with Honor Blackman, the immortal Pussy Galore, who proved not to be "immune."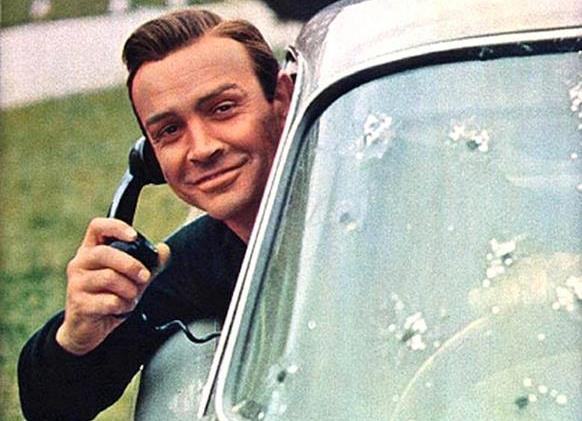 Sean, the phone in the car is cool, but I think you need a new windshield.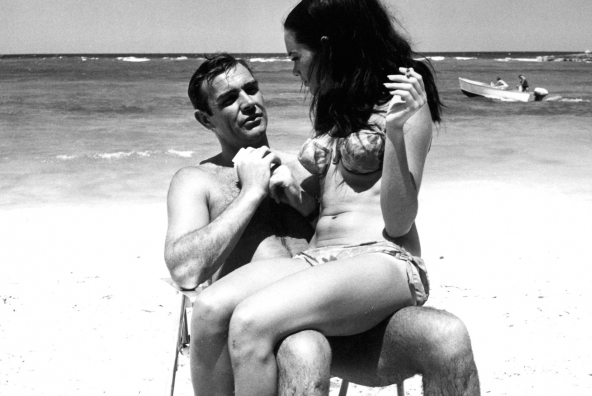 Now, Martine, sit on my lap and I'll tell you a story. On the set of "Thunderball" (1965).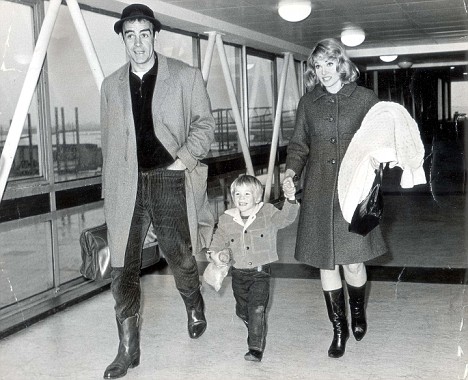 Sean, decidedly un-Bond-like, in transit with first wife Diane Cilento and son Jason, ca. 1966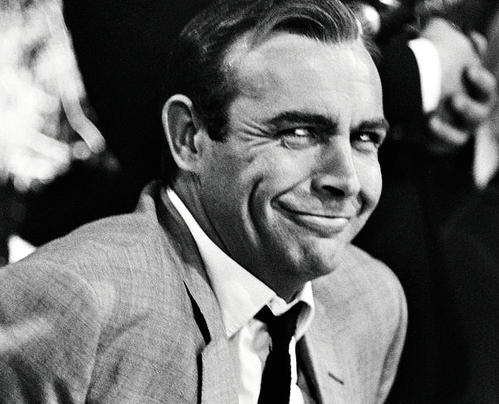 Somebody made a funny. Yes, the man did enjoy a good yuck when the cameras weren't rolling.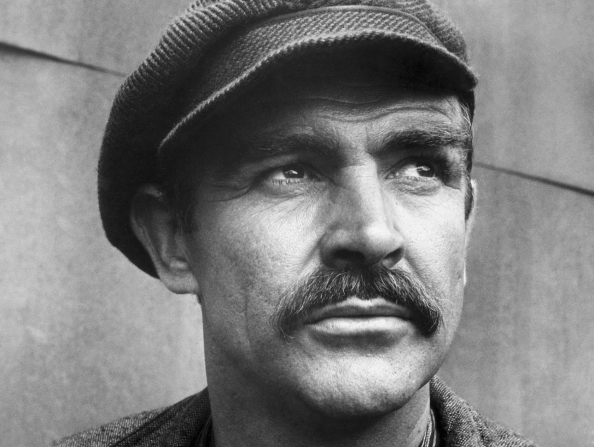 Coming off more like the working-class bloke he really was, on the set of "The Molly Maguires" (1970).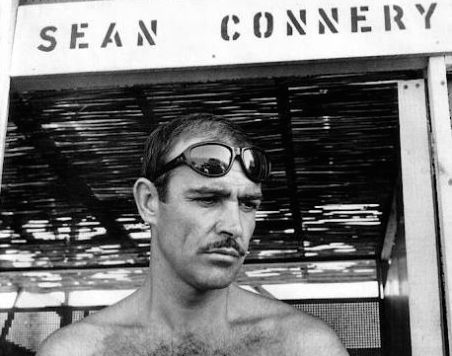 Sean, sans the toupee he wore in all the Bond films. He gives hope to balding men the world over.