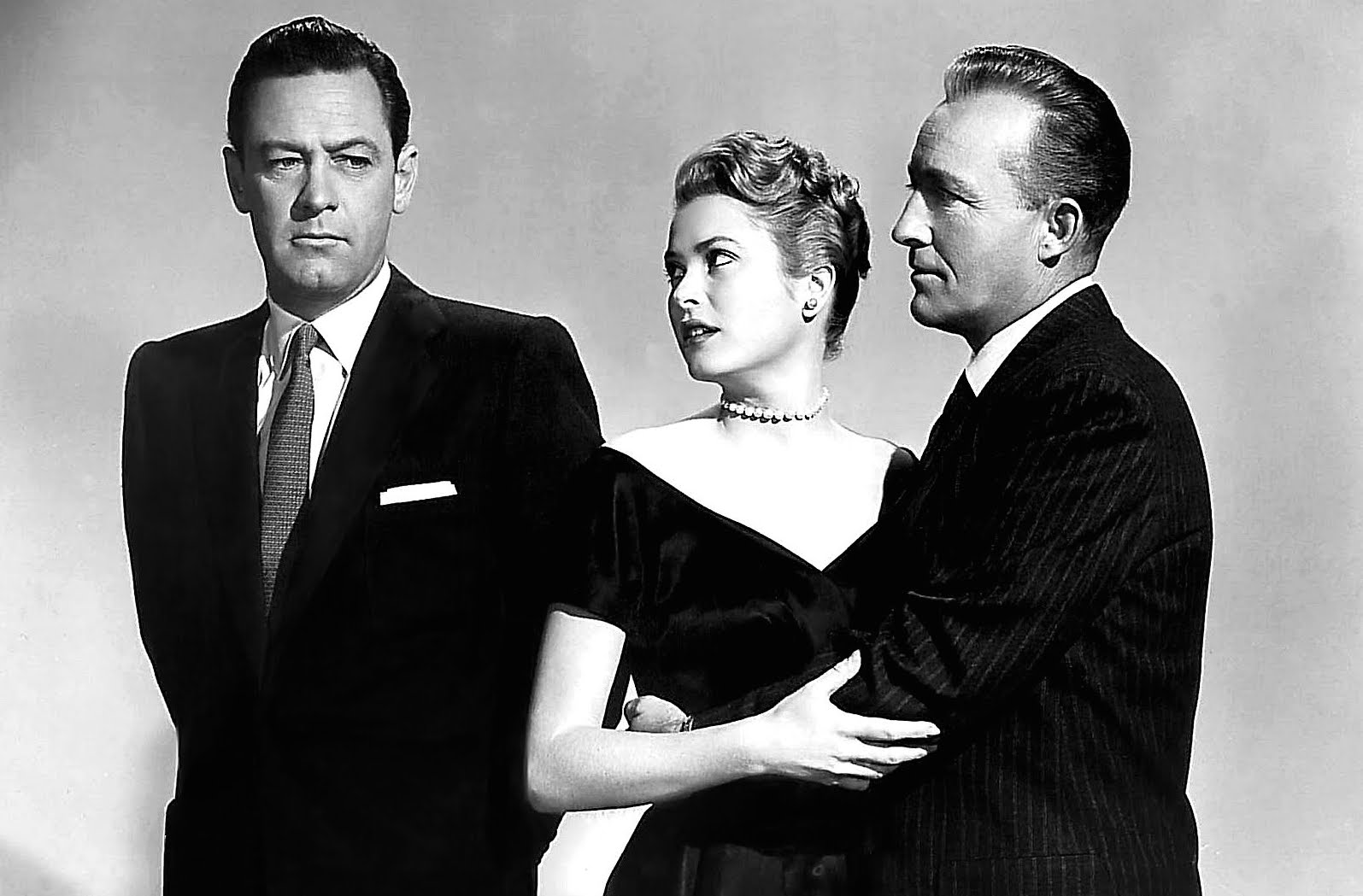 By the time ambitious model-turned-actress Grace Kelly hit Hollywood at the dawn of the '50s, she was possessed of near-perfect looks, enormous ambition, a healthy sex drive, and… a major Daddy complex. As stunning and talented as she was, Grace could never seem to please her self-made businessman father, Jack Kelly. Somehow this drew her physically to older men. (I'll have to ask my shrink how that works).
Word is she had intimate liaisons with a murderer's row of A-list actors, a real who's-who of '40s and '50s Hollywood. There was Gary Cooper (28 years her senior) on "High Noon," Clark Gable on "Mogambo" (also 28 years older), Ray Milland (24 years) on "Dial M for Murder," and William Holden (a relative youngster at only 11 years older) on "The Bridges At Toko-Ri."
Reportedly, the relationships with Milland and Holden were particularly passionate and messy (as these things tend to be); Milland's wife once called Grace a "home-wrecker." Ouch.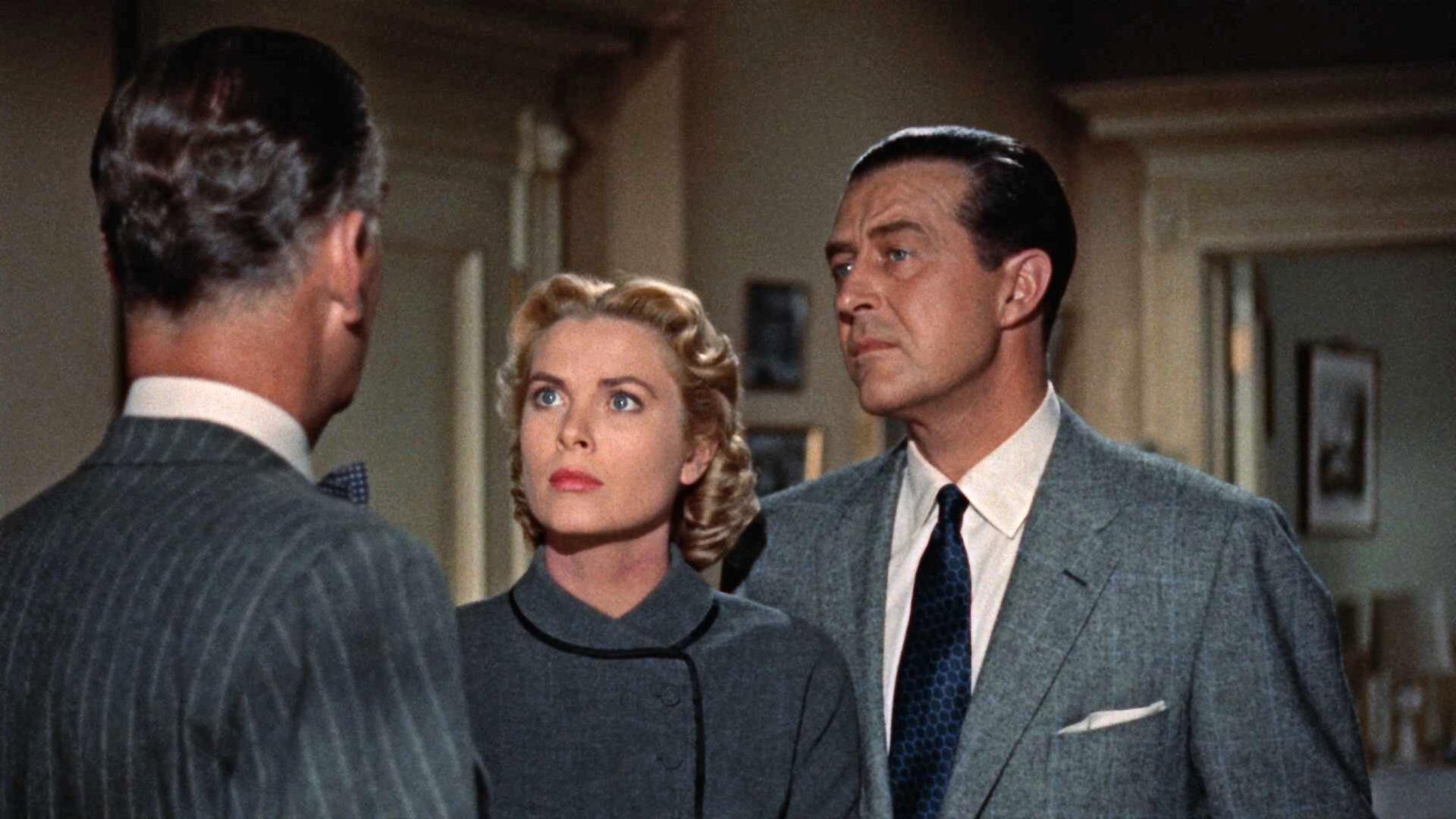 By 1954, Grace had become Movieland's glamorous, impossibly beautiful icy blonde, most notably (and impressively) in Hitchcock's "Dial M" and "Rear Window." At this point, Grace needed a change of pace to keep her from becoming pigeonholed. She needed a role that played down her perfect looks, and highlighted her acting chops. They found the perfect vehicle in Clifford Odets's 'The Country Girl," starring Bing Crosby and William Holden (remember him from above?).
Grace had met Bing before, but it wasn't until they shared a set together that the sparks really flew. And boy, did they fly. Though he'd seen many charmers in his two-plus decades in show-biz, it was Grace who knocked Bing off his feet (and onto his back).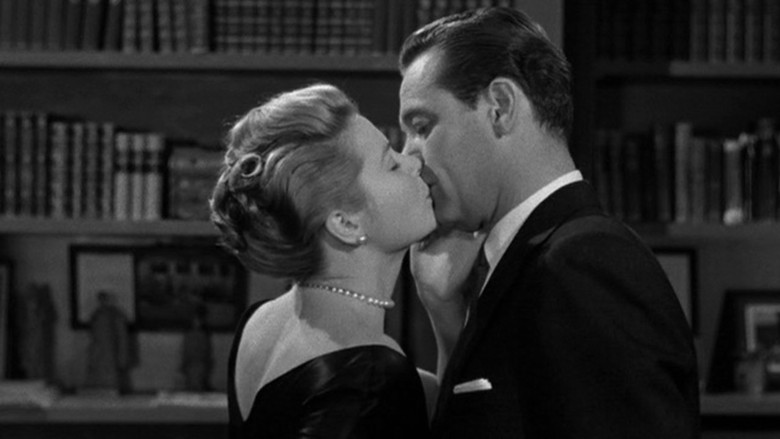 But there was one complication: Grace was still involved with her other co-star, Bill Holden. As the Crosby/Kelly romance blossomed, however, Holden stepped aside.
It was not a completely noble, selfless act. Most people forget what a huge star Bing was in his time. He was the first person – before Sinatra and Elvis – to bridge music, radio, and movies in a big way. Look at it from Holden's perspective; Crosby had:
- Racked up more no. 1 singles (38) than anyone – more than Elvis or The Beatles
- Maintained a popular, ongoing presence on radio for three decades
- Won an Oscar in 1944, only to be nominated again the following year
- Was ranked the premier box office draw in Hollywood that year, and four consecutive years after.
That's quite a track record. No wonder Holden stepped aside – there's usually collateral damage when two stars collide - and Bing was the mega-star.
Alas, in the end Bing and Grace were destined not to be. One published story, quite possibly apocryphal, has Bing barging in on Grace and Marlon Brando sharing a bed (each with their respective Oscars, no doubt), having slipped away together after the Academy Awards parties.
The bottom line was that Grace wasn't really in love with Bing, so by the time they did "High Society" together in 1956, they were just close friends. Less than a year after "Society" wrapped, Grace would abandon her movie career for Monaco, and Bing would marry starlet Kathryn Grant (a full 30 years his junior, even younger than Grace!).
It seems Grace Kelly wasn't the only woman in Hollywood who admired older men.
Want more classic Hollywood gossip?
Scotch on the Rocks: Drunken Paranoia on the Set of "Sabrina"
Hitch, "Lifeboat," and the Actress Who Wouldn't Wear Panties